I went into an office to have a PRP facial treatment done. This is not my first introduction to PRP, in fact, I did my own DIY PRP session at home nearly two years ago. It's tricky drawing your own blood one handed! If you don't know this about me already, I love to study and trouble shoot DIY skin treatments. I wanted to see what it was like to have it done in office and I also wanted to find out if there were any tips or tricks I could impart to you.
PRP, a.k.a. platelet-rich plasma is taken from your own blood. First your blood is drawn and multiple tubes of blood are collected. By spinning the tube samples of blood into a centrifuge it separates the solid components of the blood, including red blood cells, white blood cells, and platelets, from the liquid plasma. My blood was drawn and four tubes were filled. It was then placed into the centrifuge for 8 minutes at 2000 rpms. Once the blood is pulled out the centrifuge the topper is pulled off and the "liquid gold" is then drawn up into a syringe to be used for the
mesothearpy
part of the treatment.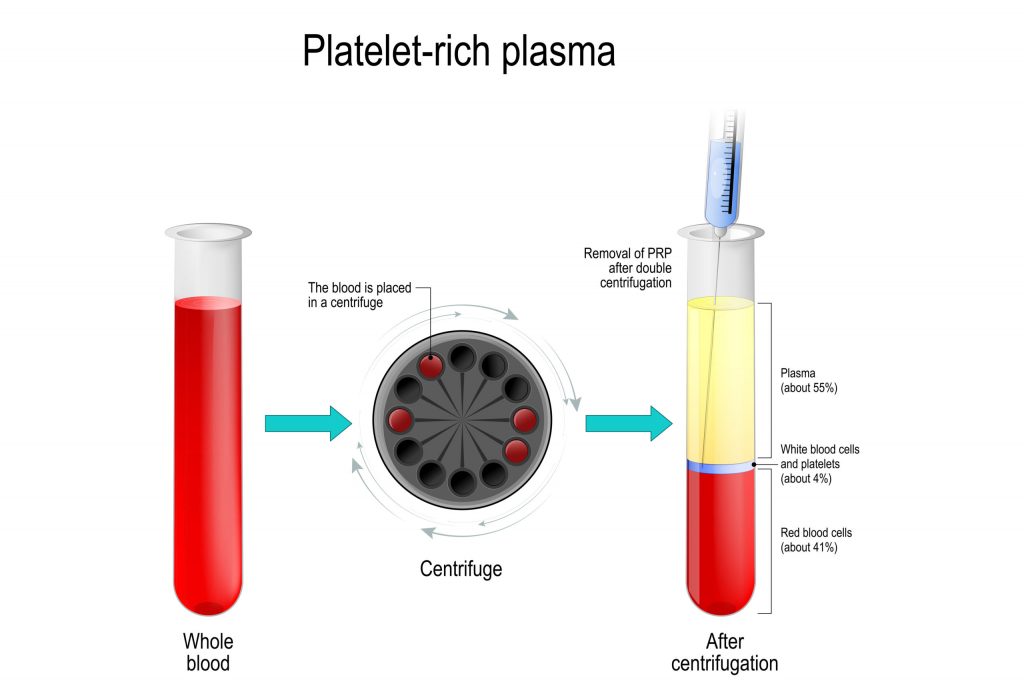 Here is a five step process of what to expect when you go to have your PRP facial treatment. A topical anesthetic cream was applied for 30 minutes prior to my treatment and wiped off before injections.