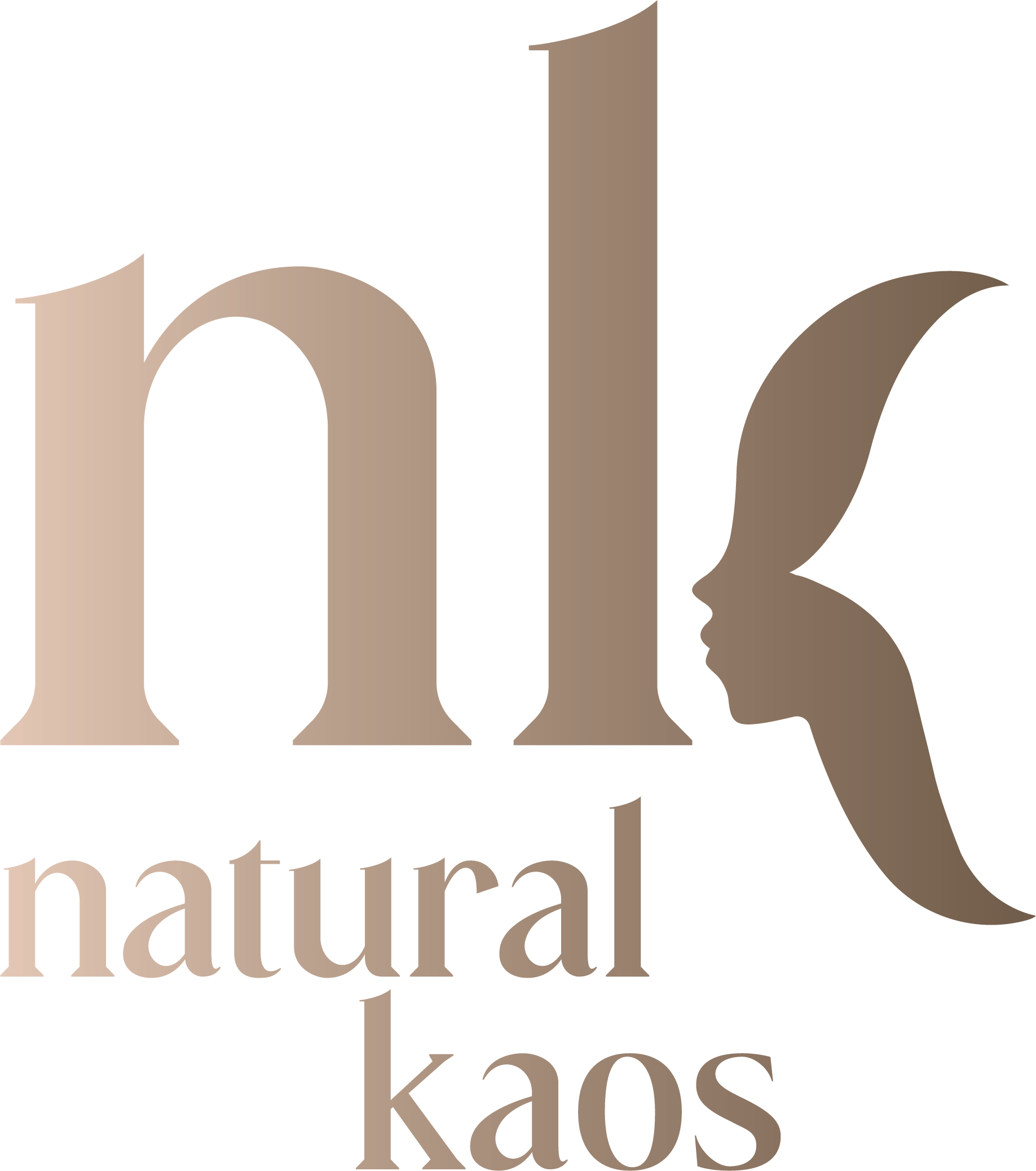 DAY 1 Natural Kaos Holiday Giveaways! Charlotte Tilbury Advent Jewel Box!🎁
by Kim Pratt | Nov 30, 2021 | Featured, HOLIDAY GIVEAWAY 2021 | 12 comments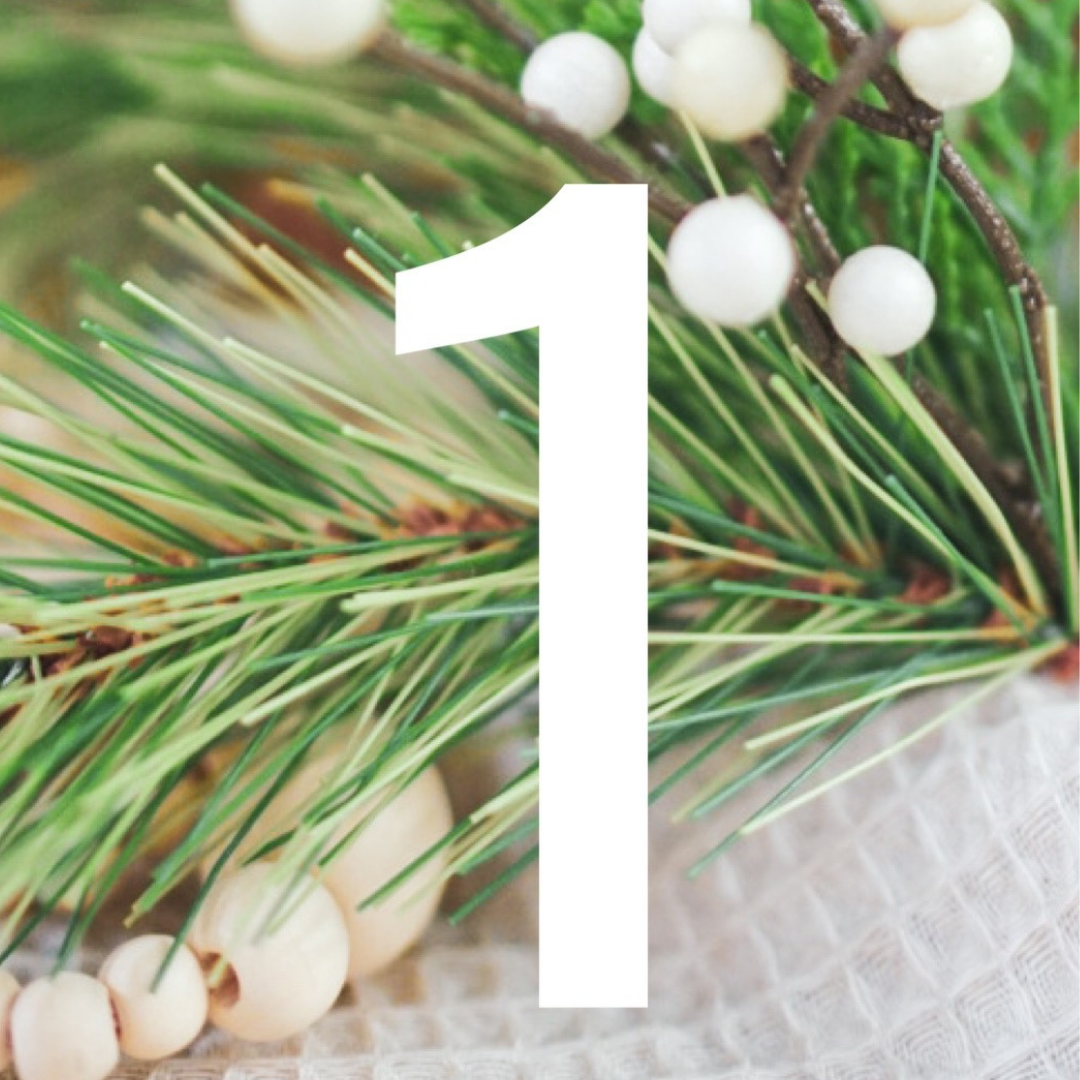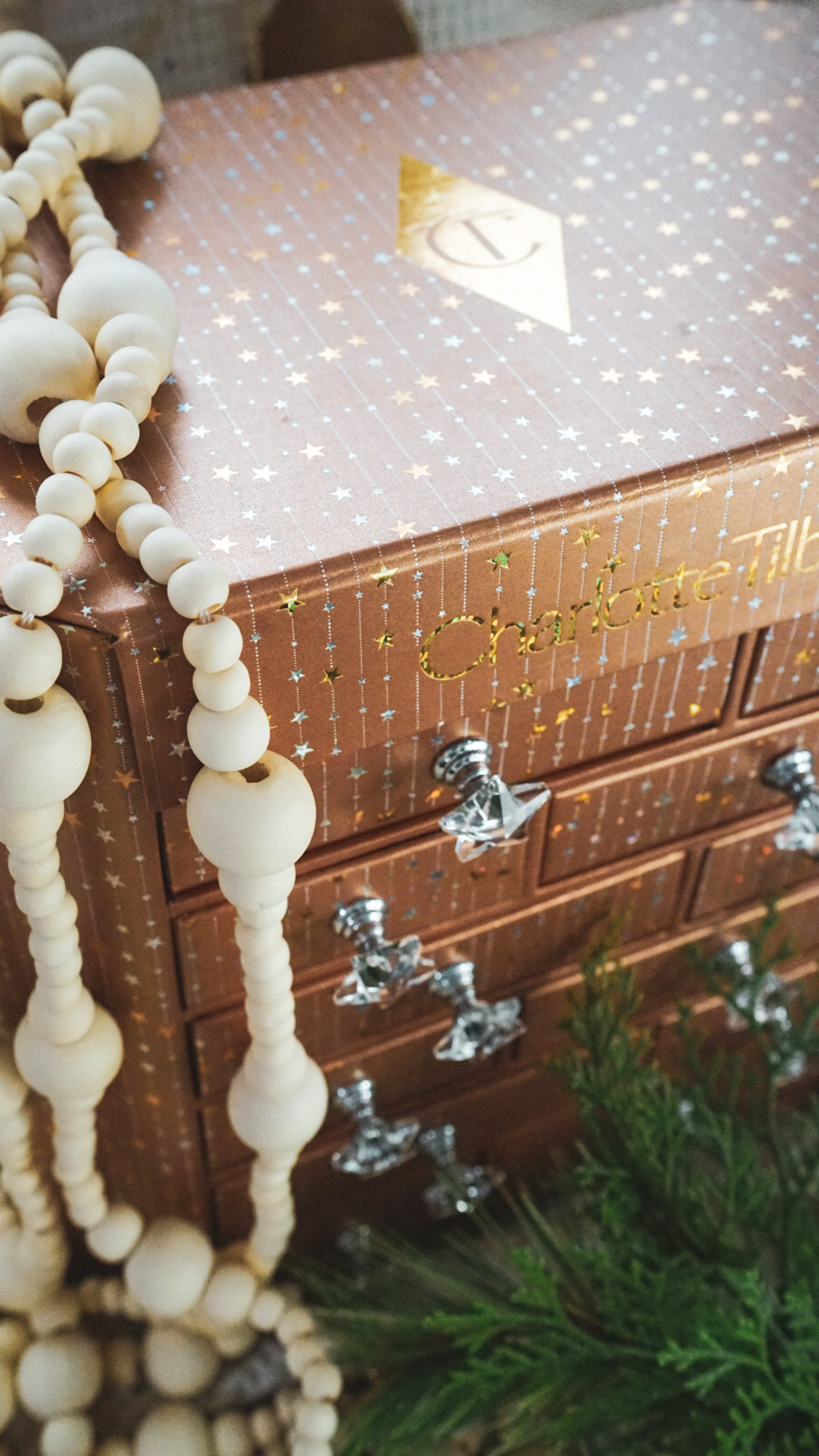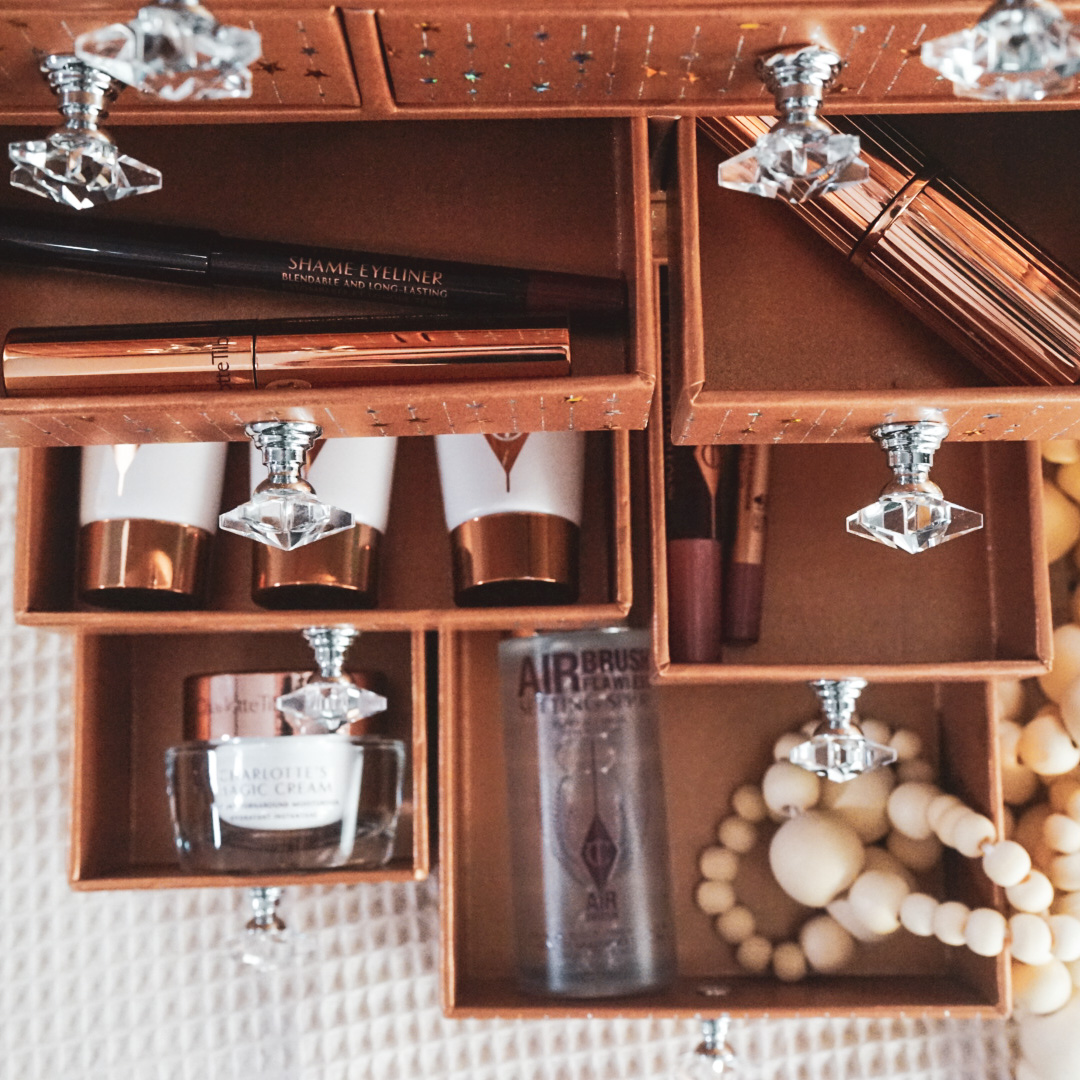 CHARLOTTE'S BEAUTY DREAMS & SECRETS ADVENT LIMITED EDITION
PRODUCT INFORMATION:
Darlings, may all of your beauty dreams come TRUE this Holiday season with the NEW! Beauty Dreams & Secrets beauty advent calendar! Discover a magic makeup or skincare icon in every jewel-handled drawer! This treasure chest of beauty secrets includes 3 full-sized, and 9 travel-sized products so you can create a full look!
This magical beauty gift includes: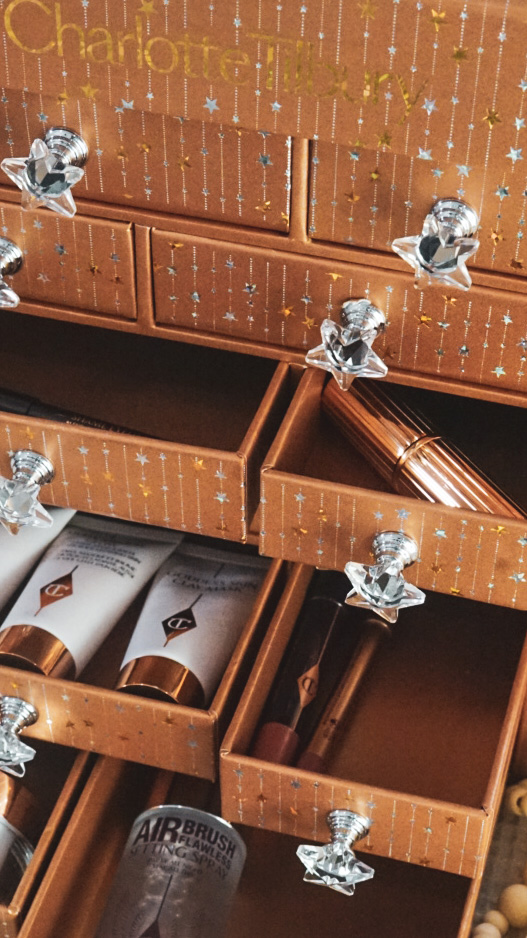 WHAT MAKES IT MAGIC?
The magical Beauty Light Wand formula features lustrous polymers that enhance the look of skin luminosity, giving a high gloss, highlighting effect with a silky smooth, non-greasy texture!
Colour Chameleon has a long-lasting, easy-glide formula that smooths on your eyelid and makes your eyes look bigger and brighter!
Matte Revolution Matte Revolution lipstick contains a magical blend of oils, triglycerides & waxes to give you buildable, long-lasting colour for up to 10 hours**!
Multi Miracle Glow is enriched with research-powered ingredients including Vitamins C & E to brighten and transform the look of your skin, Vitamin A to nourish and Arctic Cloudberry Oil for a moisturised, softer looking complexion!
In a clinical study for Goddess Skin Clay Mask, 85% agreed that skin appears BRIGHTER***!
In clinical trials for Charlotte's Magic Cream, the appearance of fine lines and wrinkles are reduced by 26%, and skin appears firmer by 188%†!
In a user trial for Charlotte's Magic Serum Crystal Elixir, 93% AGREED skin looks YOUNGER††!
Wonderglow is powered by a FLUORESCENT core that re-emits light around the face to reduce the appearance of LINES & IMPERFECTIONS, this glow primer gives the complexion an all-over soft-focused, spot-lit effect.
Legendary Lashes Volume 2 is formulated for a LONG-WEAR, SMUDGE-PROOF, humidity-resistant Hollywood flutter!
Lip Cheat lip liner lasts for up to 6 hours††† and has a dreamy, smooth texture, so you can resize and reshape the look of the lips for a fuller-looking pout!
Flawless Film Formers in Airbrush Flawless Setting Spray acts as an invisible shield to help flawlessly set makeup all day without melting, fading or settling into lines while Aloe Vera helps skin feel smooth and supple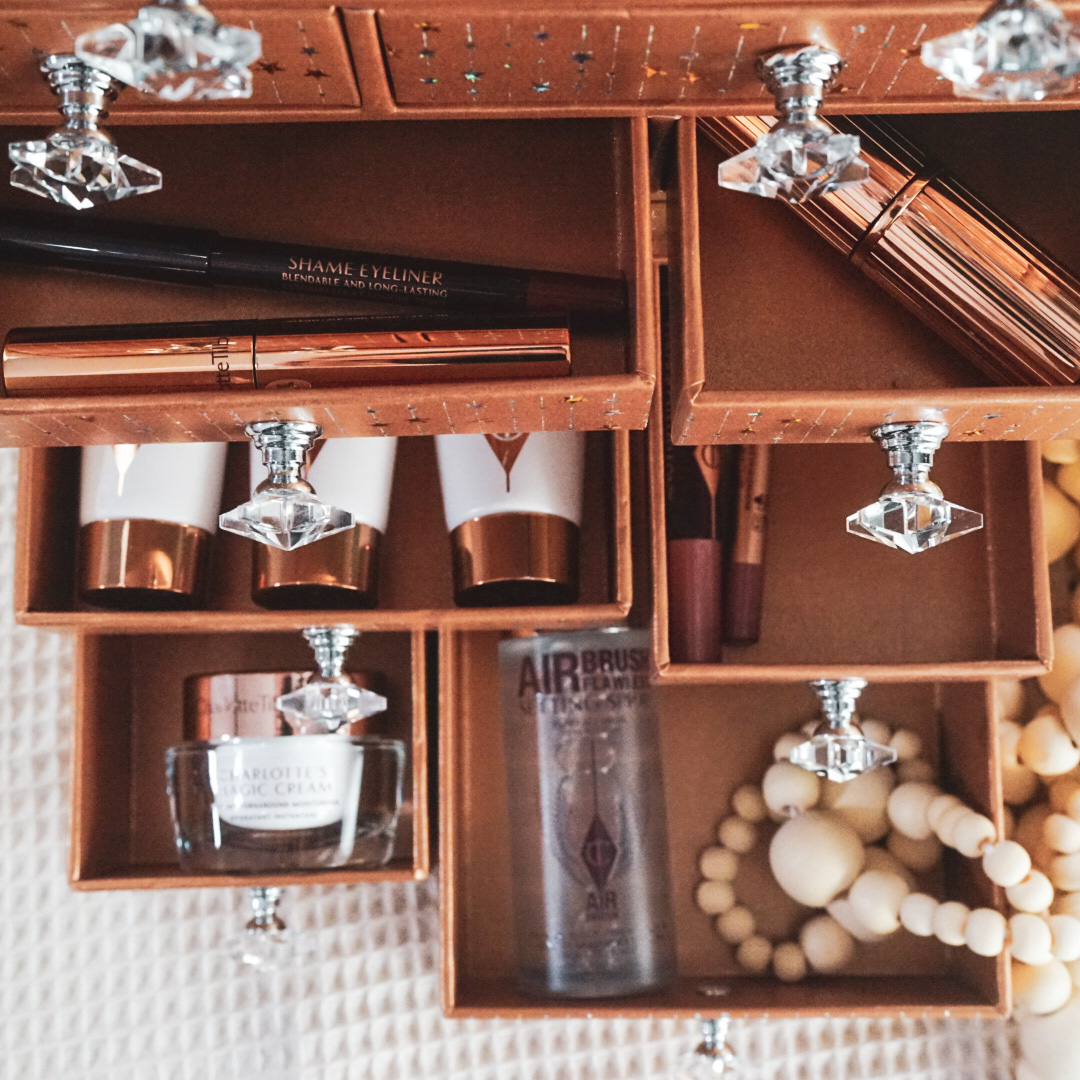 #ItWontHurtToWatch Full Length Asa from debra of America on Vimeo.
Epidermolysis Bullosa (ep-i-der-mo-lie-sis bu-low-suh), or EB, is a rare connective tissue disorder with many genetic and symptomatic variations.  All types of EB share the major symptom of extremely fragile skin that blisters and tears from the slightest friction or trauma.  Internal organs and bodily systems can also be seriously affected by the disease. EB is always painful, often pervasive and debilitating, and is in some cases lethal before the age of 30. 
*Must be a member of the Natural Kaos App to Win
12 Comments
Theresa Boyer
on December 1, 2021 at 1:33 am
New to this. Trying to figure it out!😊
Del Diane
on December 1, 2021 at 4:10 pm
Always love your blogs! Thank you!!
on December 2, 2021 at 12:17 am
Would love to win this great gift.
Boryana
on December 1, 2021 at 6:02 pm
I hope I found the exit to the entrance:)
Brandi southerland
on December 1, 2021 at 6:47 pm
Melissa Siders
on December 1, 2021 at 10:52 pm
I made a visit here. Hope this helps you Kim. Hopefully this visit gets me an entry to the Charlotte jewelry box, I dont count on the win but it is fun to play
Brenda
on December 2, 2021 at 12:56 am
Not sure how to enter can't figure it out
Debra Uyesaka
on December 2, 2021 at 1:01 am
Regen Sorensen
on December 2, 2021 at 1:55 am
So excited for the Christmas giveaway!
Candace
on December 2, 2021 at 6:15 am
What a beautiful way to bring awareness.
Robin
on December 2, 2021 at 6:20 am
This would be cool to win, never have used her products. I hear they are really good. Funny I have never won anything. Still learning on using Instagram, I may miss out on things just because I clearly don't know how to use the app that well I am still crawling😂 but I love Kim she has been real good at answering my questions. Than you
Myranda Brown
on December 2, 2021 at 10:31 pm
Thank you for doing these great giveaways
Submit a Comment
Generic Form