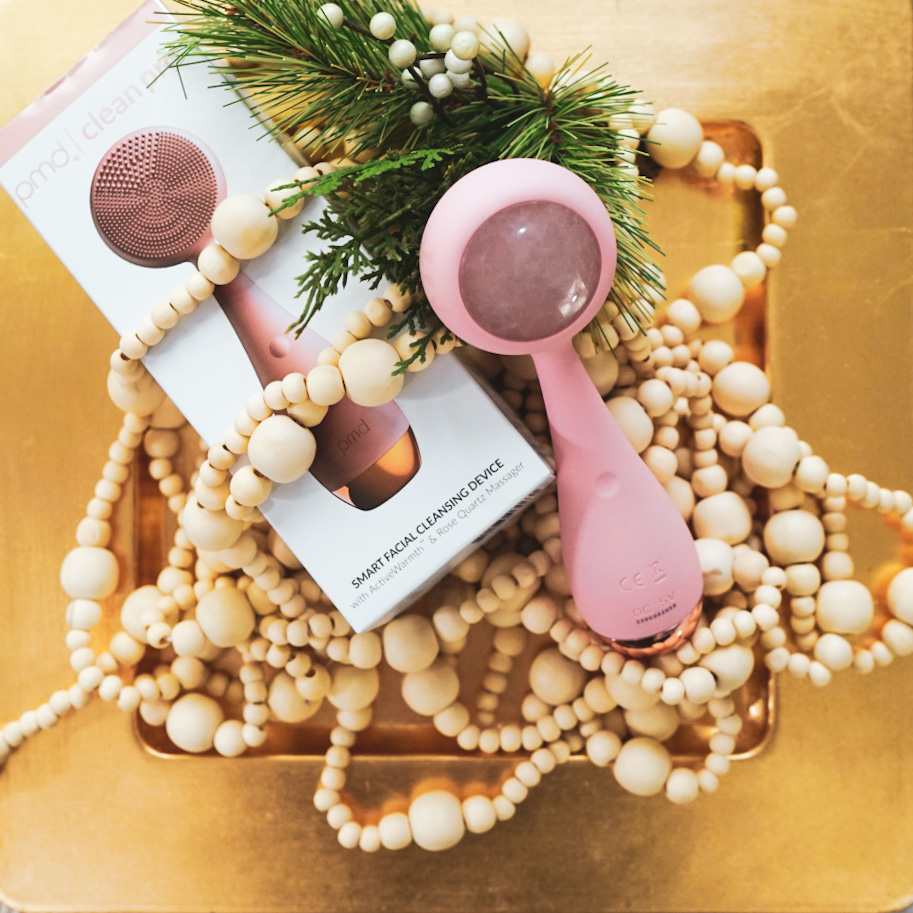 This is one of my favorite skincare tools in the giveaways. I love PMD and I especially love that you can use it for multi purposes. Minimize the appearance of blackheads, deeper absorption of skincare products, & lift, firm & tone the skin.  My favorite option that comes with this device is the warm rose quartz for a mini spa session. Use the brush side to reveal brighter and cleaner skin!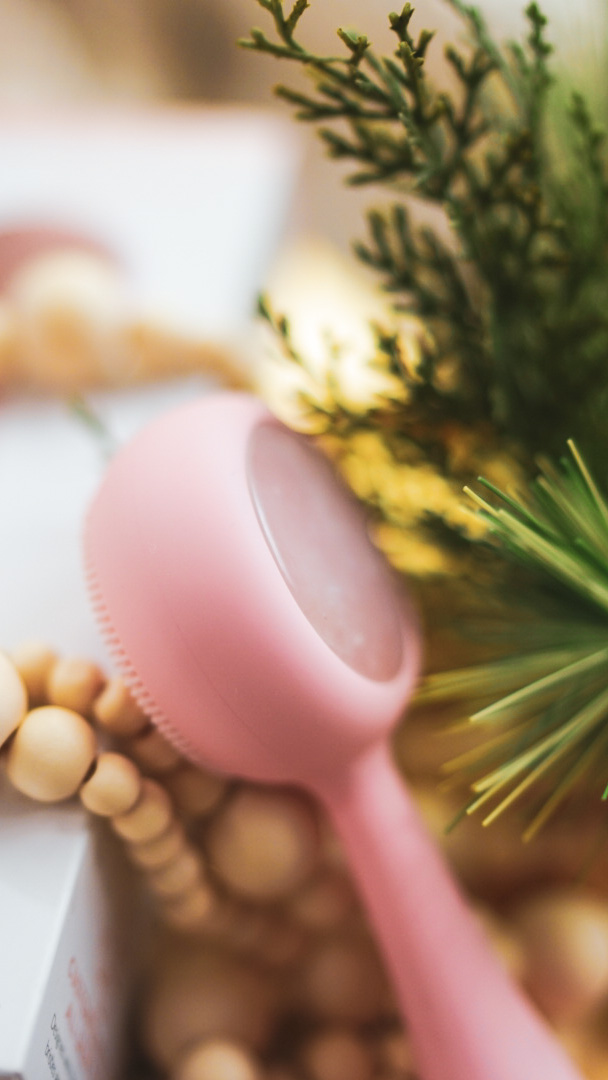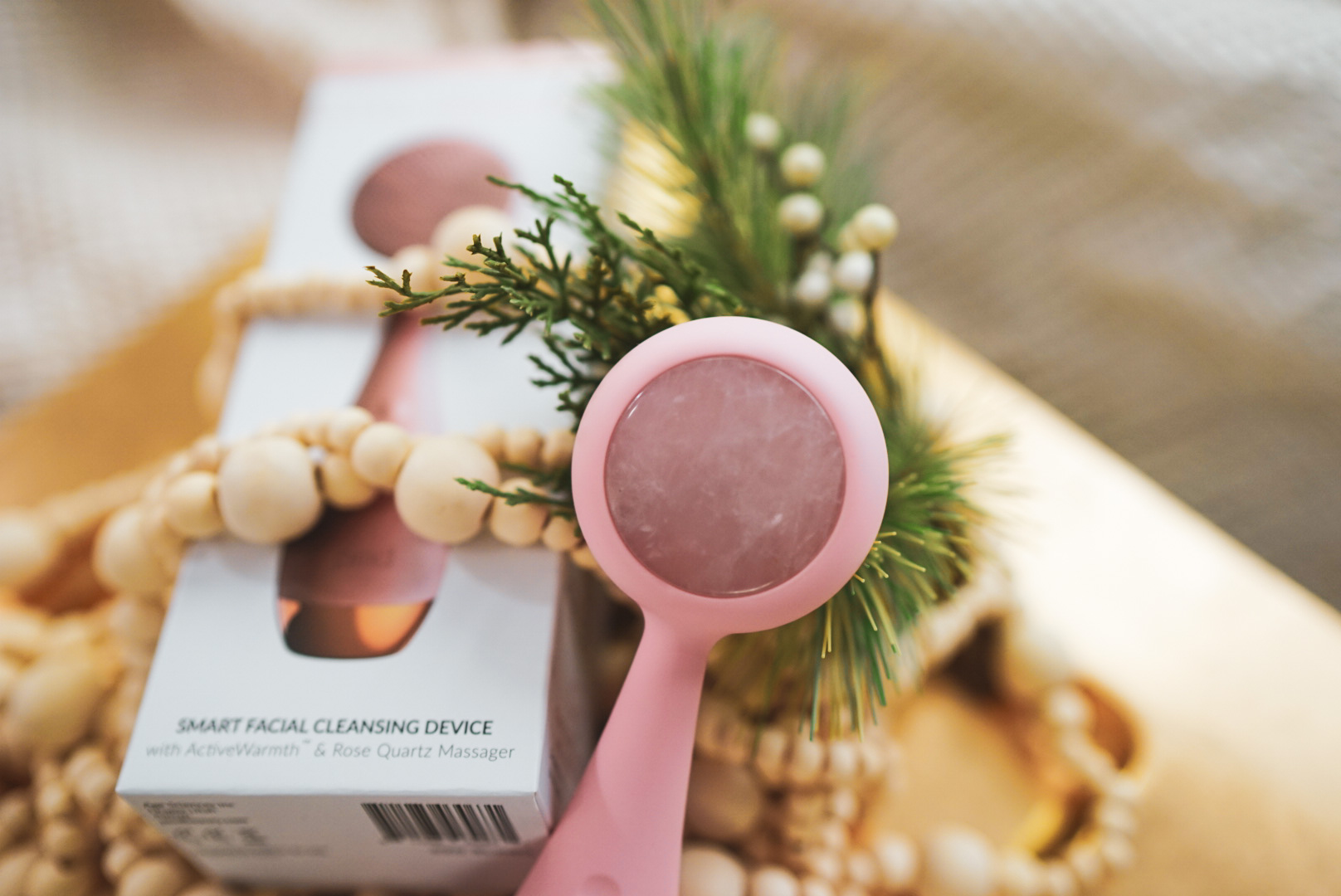 PMD Clean Pro RQ – Smart Facial Cleansing Device with Silicone Brush & Rose Quartz Gemstone ActiveWarmth Anti-Aging Massager – Waterproof – SonicGlow Vibration
The PMD Clean Pro RQ is a smart facial cleansing device that uses SonicGlow and ActiveWarmth technology to take your skincare routine to the next level.
Breaks down dirt and oil from within pores at 7,000 vibrations per minute, while operating at the perfect frequency to lift, firm, and tone the skin.
ActiveWarmth Facial Massage
ActiveWarmth technology uses heat therapy combined with SonicGlow to activate your skincare by assisting with deeper absorption and effectiveness.
The real Rose Quartz stone consists of elements including magnesium, iron, and oxygen. The stone aids in reducing inflammation and tension.
Customize for All Skin Types
A powerful cleansing device with bristles gentle enough for all skin types. The four customizable modes provide a full spectrum of cleansing options.
Use twice daily to cleanse the skin. Use ActiveWarmth by pressing the button on the back side for anti-aging benefits.
NKT FUNDRAISER
Epidermolysis Bullosa (ep-i-der-mo-lie-sis bu-low-suh), or EB, is a rare connective tissue disorder with many genetic and symptomatic variations.  All types of EB share the major symptom of extremely fragile skin that blisters and tears from the slightest friction or trauma.  Internal organs and bodily systems can also be seriously affected by the disease. EB is always painful, often pervasive and debilitating, and is in some cases lethal before the age of 30. 
In our NKT community, we are fortunate to share our skincare journeys. I want to bring awareness to this heartbreaking rare genetic connective tissue disorder