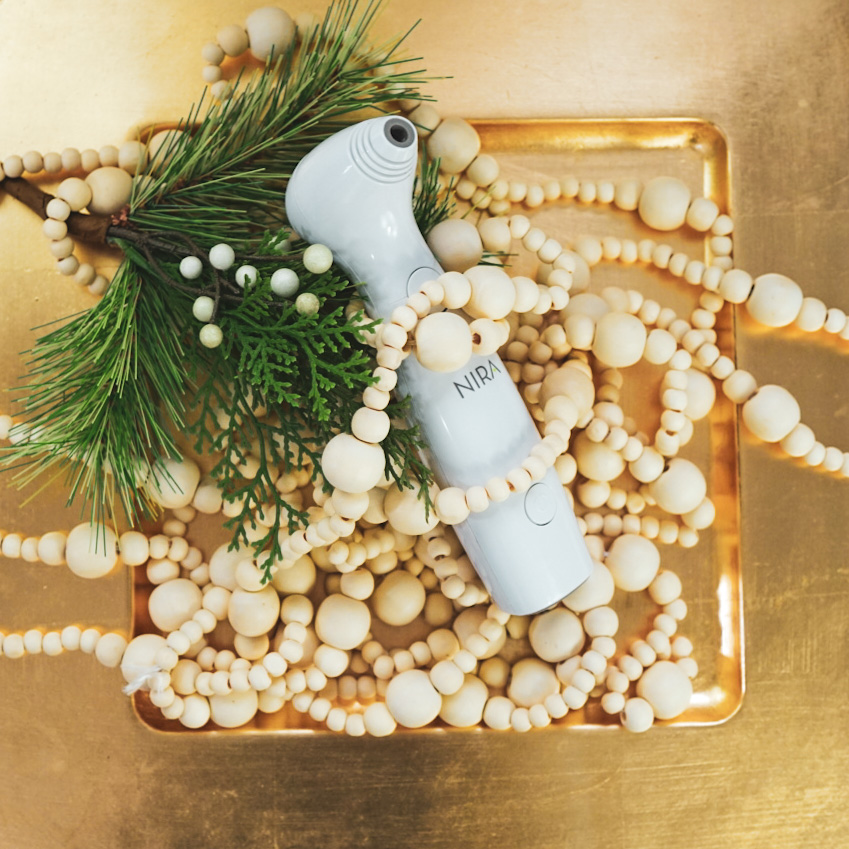 I am so excited for you to win one of my most used beauty devices. I can say this little laser has changed my eye wrinkle game! I want to Thank Nira for making this amazing giveaway happen! 
The first and only painless at-home skincare laser that is clinically proven and FDA-Cleared to reduce fine lines and wrinkles. Visible results in just 2 minutes a day – all in the comfort of your own home.
Professional results at a fraction of the cost of in-office laser treatments. Using the same advanced laser technology as Dermatologists, the NIRA Laser naturally rebuilds collagen without any pain or redness for firmer, youthful-looking skin.
Pair with our all-natural Hyaluronic Acid Serum for the fastest acting solution to fine lines and wrinkles.
FDA Cleared to reduce fine lines & wrinkles

Stimulates natural collagen production

Naturally renews skin without harsh side effects

Easy to use in only 2 minutes per day

Safe for all skin tones from light to dark
Advanced laser technology as Dermatologists to rebuild collagen without any pain or redness. Younger looking skin in 90 days, guaranteed.
NIRA's Hyaluronic Acid Advanced Serum provides near-term results while the NIRA Skincare Laser provides dramatic long-lasting results over time.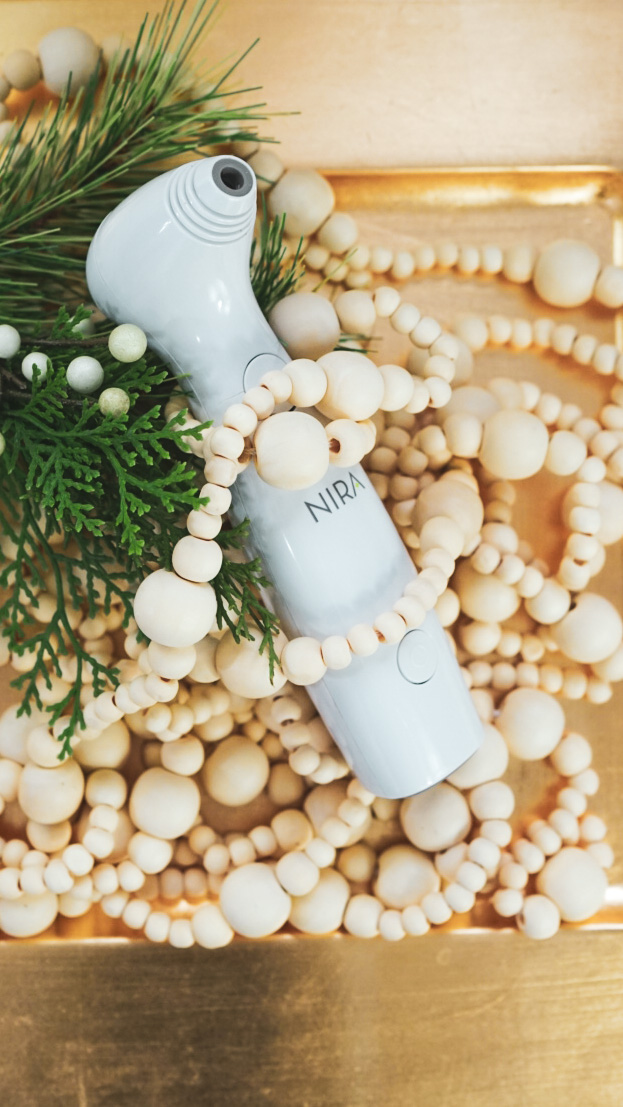 The Science
The NIRA Skincare Laser reverses the impact of aging by transmitting a non-fractional laser fluence to gently heat the dermis above the point of heat-shock protein (HSP) formation and just below the pain threshold.
This stimulates natural collagen production to plump skin and smooth wrinkles without any damage – revealing firmer, youthful looking skin.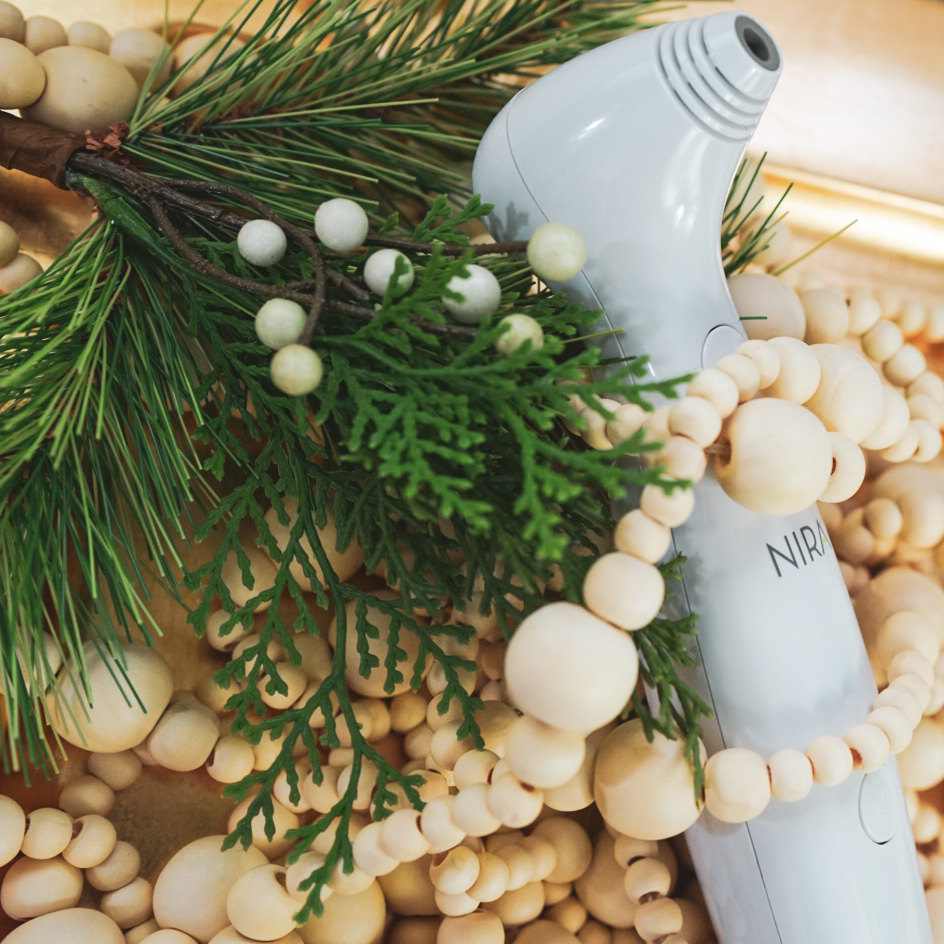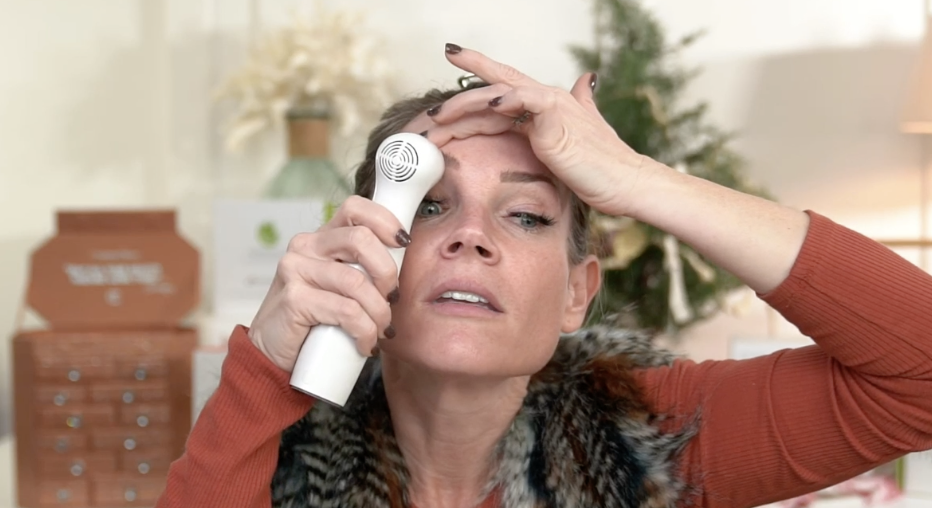 NKT FUNDRAISER FOR EB
In our NKT community, we are fortunate to share our skincare journeys. I want to bring awareness to this heartbreaking rare genetic connective tissue disorder that affects 1 out of every 20,000 births in the United States (approximately 200 children a year are born with EB).
There are many genetic and symptomatic variations of EB, but all share the prominent symptom of extremely fragile skin that blisters and tears from minor friction or trauma. The list of complications and secondary illnesses can be long and requires multiple interventions from a range of medical specialists. EB affects all genders and racial and ethnic groups equally.