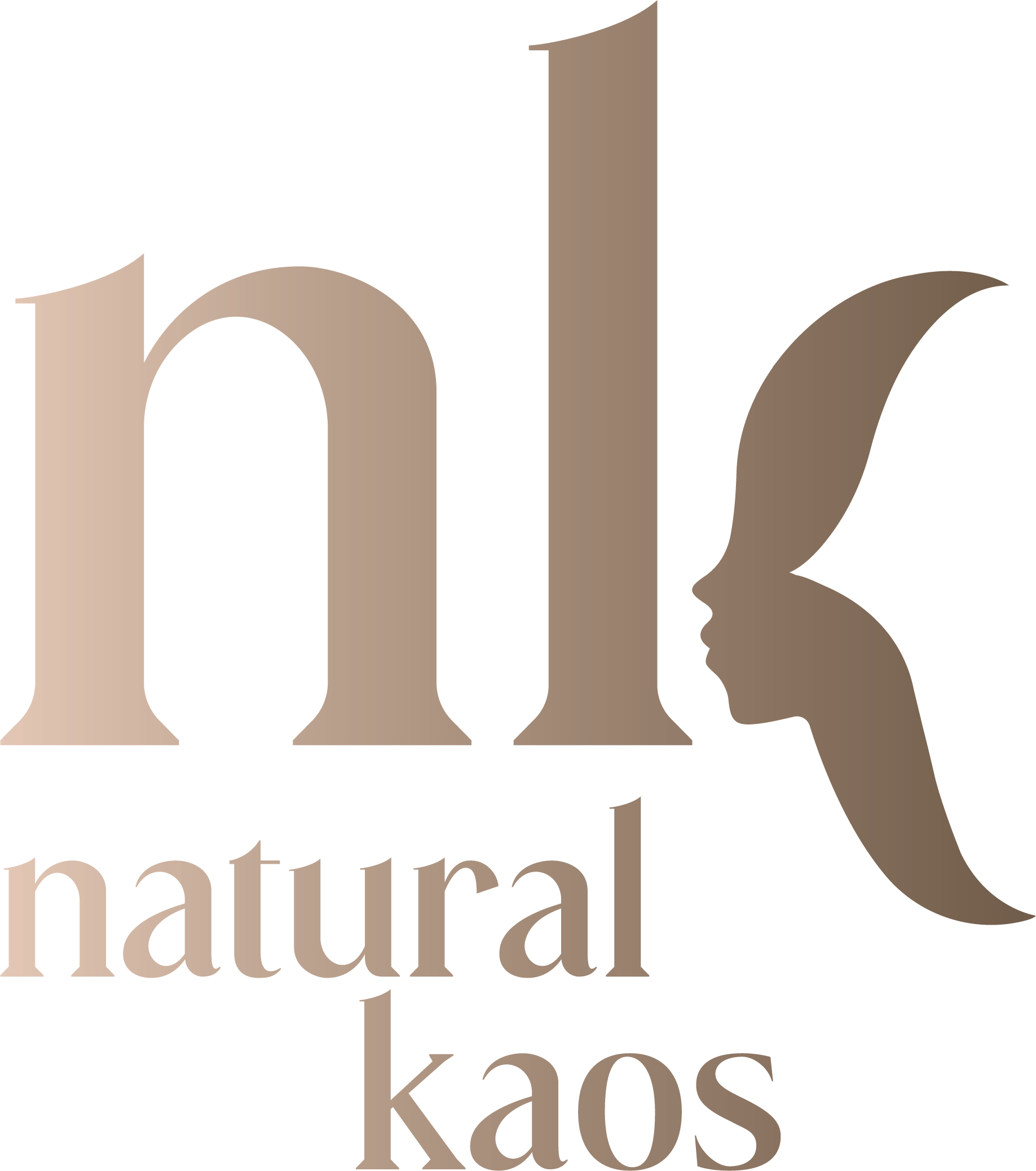 TOXIN Facial Cocktails / Recipes
by Kim Pratt | Apr 8, 2022 | TOXIN | 2 comments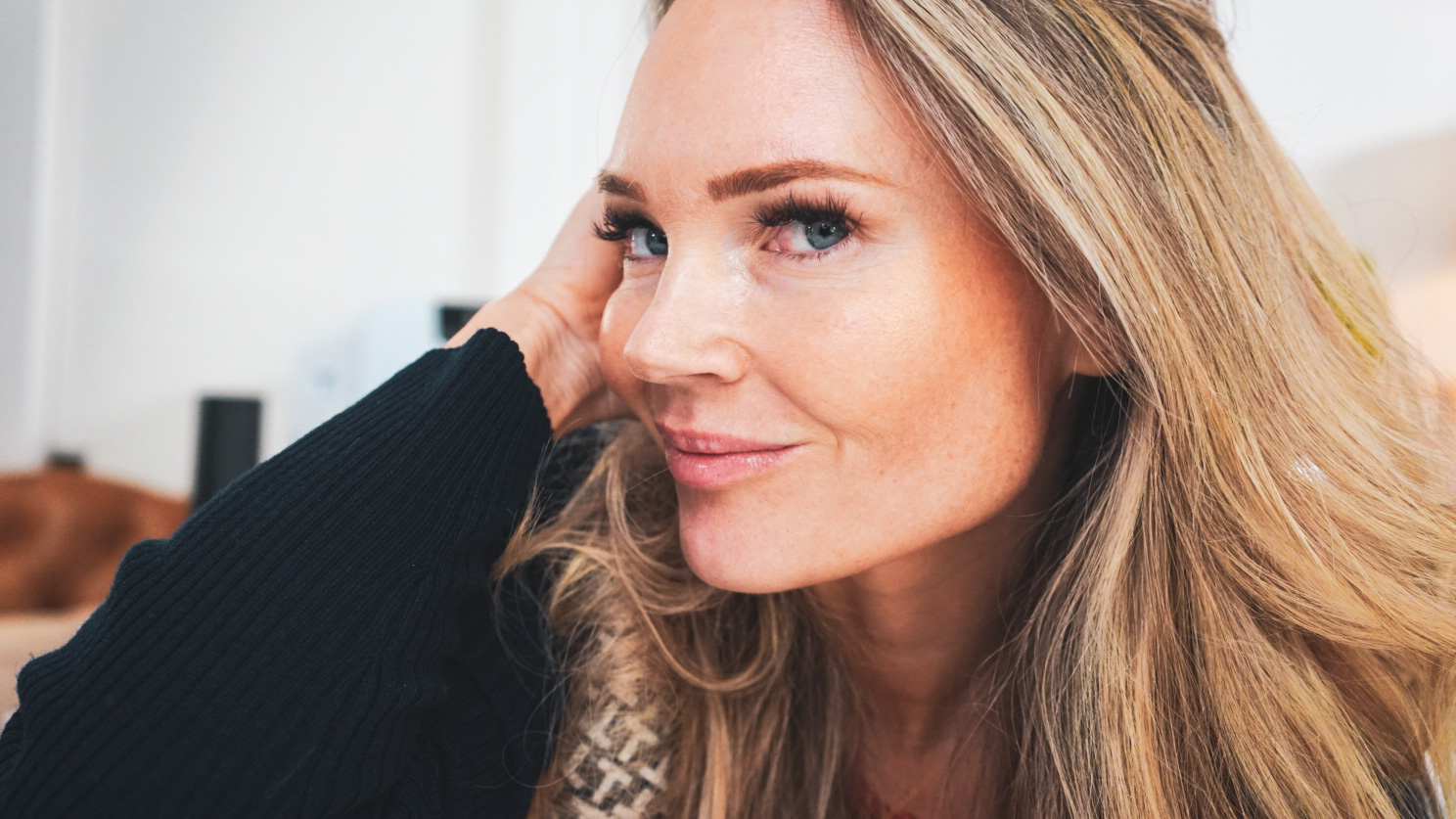 What is a Toxin Facial?
A cocktail of ingredients, including botulinum toxin, at a shallow microneedle depth straight to the surface of the skin. Firstly known as the Botox facial and also called MesoBotox. This treatment utilizes a stamper or a microneedling Dr pen. Both of these deliver micro holes that are able to absorb a cocktail of ingredients into the skin. A slight freezing of neuromodulators (botulinum toxin) to the upper layer of the skin.
Photo: Example of Microtox below.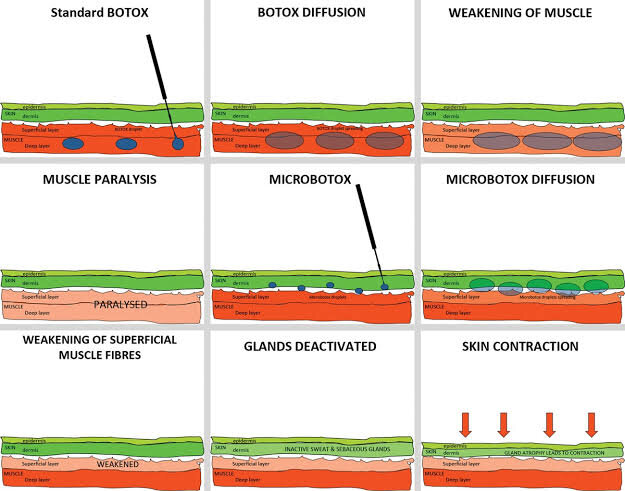 How Does MicroTox Work?
NOT Toxin facial but similar concept – not into the muscle but rather the dermis. The Goal Of the Injection Of Diluted Purified Toxin Is To Improve Skin Texture Visibly. It Reduces Oiliness, Redness, And Pore Visibility.
Hundreds Of Microdroplets of the Toxin Cocktail Are Injected Into The Dermis To Improve Skin Texture, Smoothen Horizontal Creases. 
Toxin Facials' mechanism of action is unknown. Science doesn't yet understand how or why microdosed Toxin has these exact skin-smoothing effects. The reason science doesn't yet understand? Because the Food and Drug Administration has not conducted studies or clinical trials on this particular technique, making it an off-label use of Toxin not explicitly approved by the FDA.
Most importantly to note is a Toxin facial is superficial. If you use a hydra stamp or a Microneedling Dr Pen your depth is a .25 . otherwise you can run the risk of turning over the skin and shedding off all your products. 
How Does The TOXIN Facial Work?
Neuromodulators have receptors they bind to on your oil glands and sweat glands to make them not secrete as much oil. Your tiny, tiny muscles get affected just partially by the neuromodulation, however not enough to change your facial expression, but just enough to make those fine lines not as apparent and give you a gorgeous real-life filter.
xoxo= Kim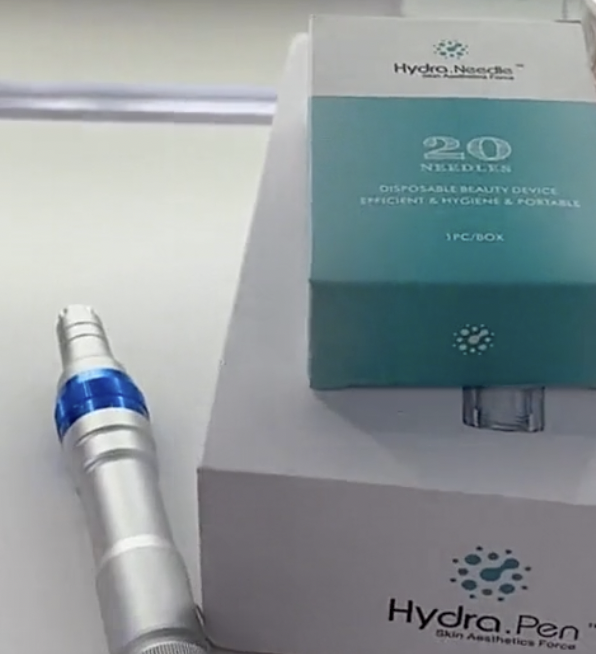 Devices:
MICRONEEDLING DR PEN Code: KAOS12
BB Glow Sets
BB Glow Kit Shades Code: Kaos10 to save
Join The App For Access to all Recipes
Ten more incredible recipes in the Natural Kaos Skincare App.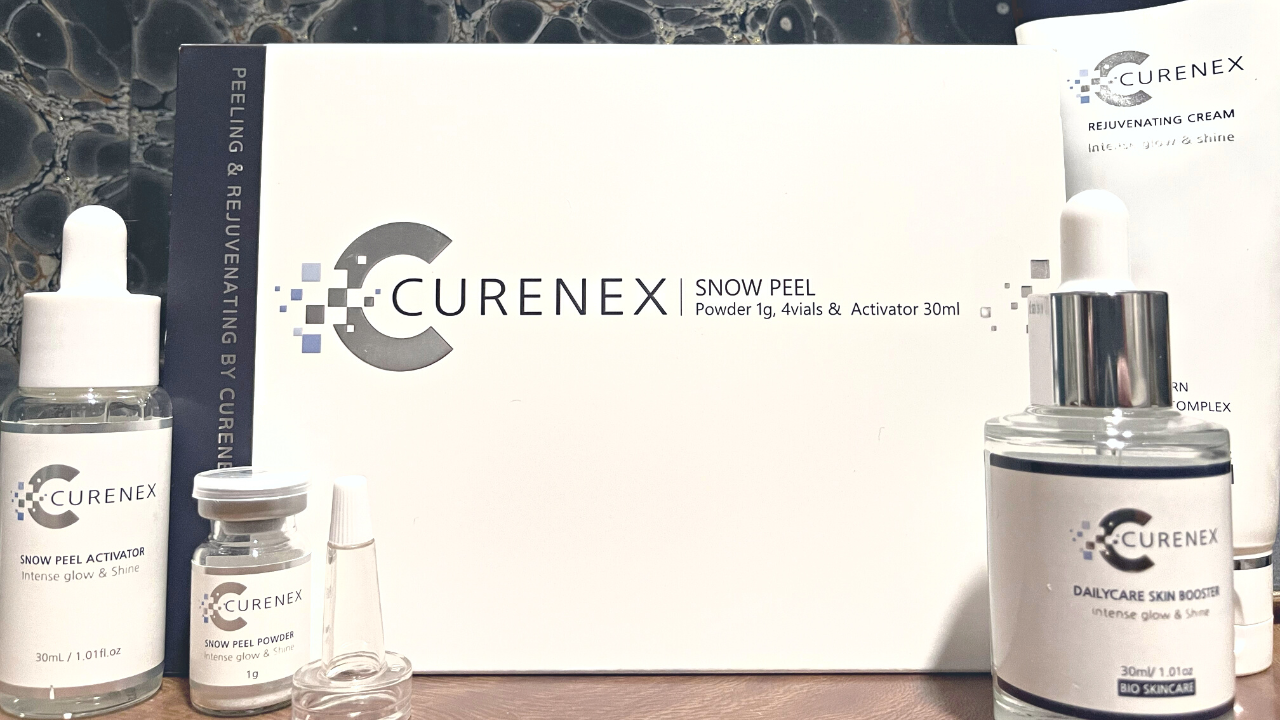 What is The Curanex Snow Peel? Firstly, it is simultaneous peeling and rejuvenating with Curenex Snow Peel. Curenex Snow Peel utilizes an innovative peeling technique that simultaneously removes dead skin cells and rejuvenates the skin. The C-TOX powder is a purified…
by Kim Pratt | Sep 18, 2022 | PEELS
2 Comments
Cheri Brewer
on April 10, 2022 at 2:24 pm
How much is the membership? Is there an annual commitment? Please provide me with details. Thank you. Have a nice day!
Melissa
on April 11, 2022 at 10:23 am
Hello Cheri! There is a free 48 hour trial period. It's 10 per month and cancel anytime.
Submit a Comment
Generic Form