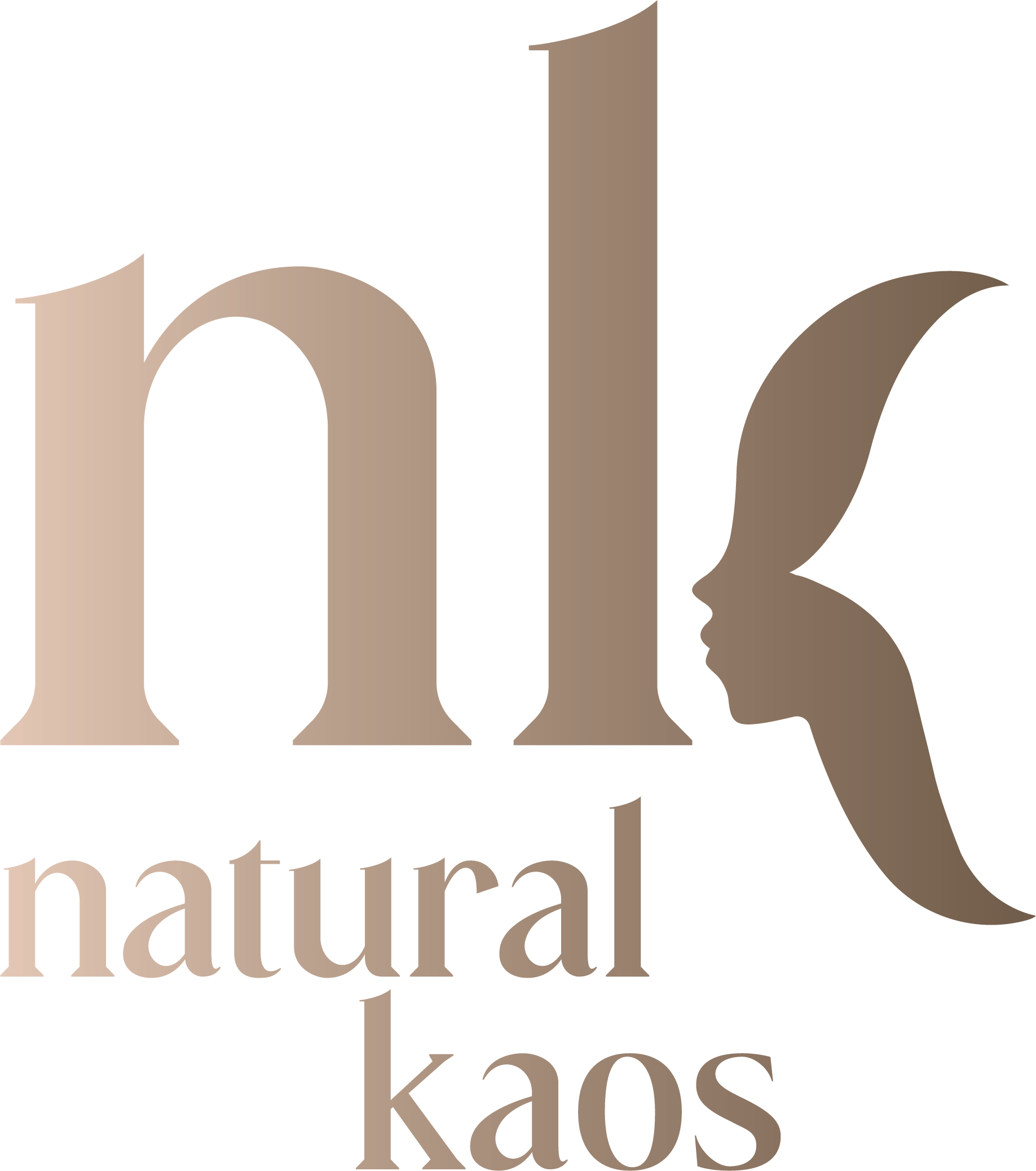 Innotox Injections and Lip Filler (Petite)
by Kim Pratt | Mar 21, 2022 | FILLER, TOXIN | 1 comment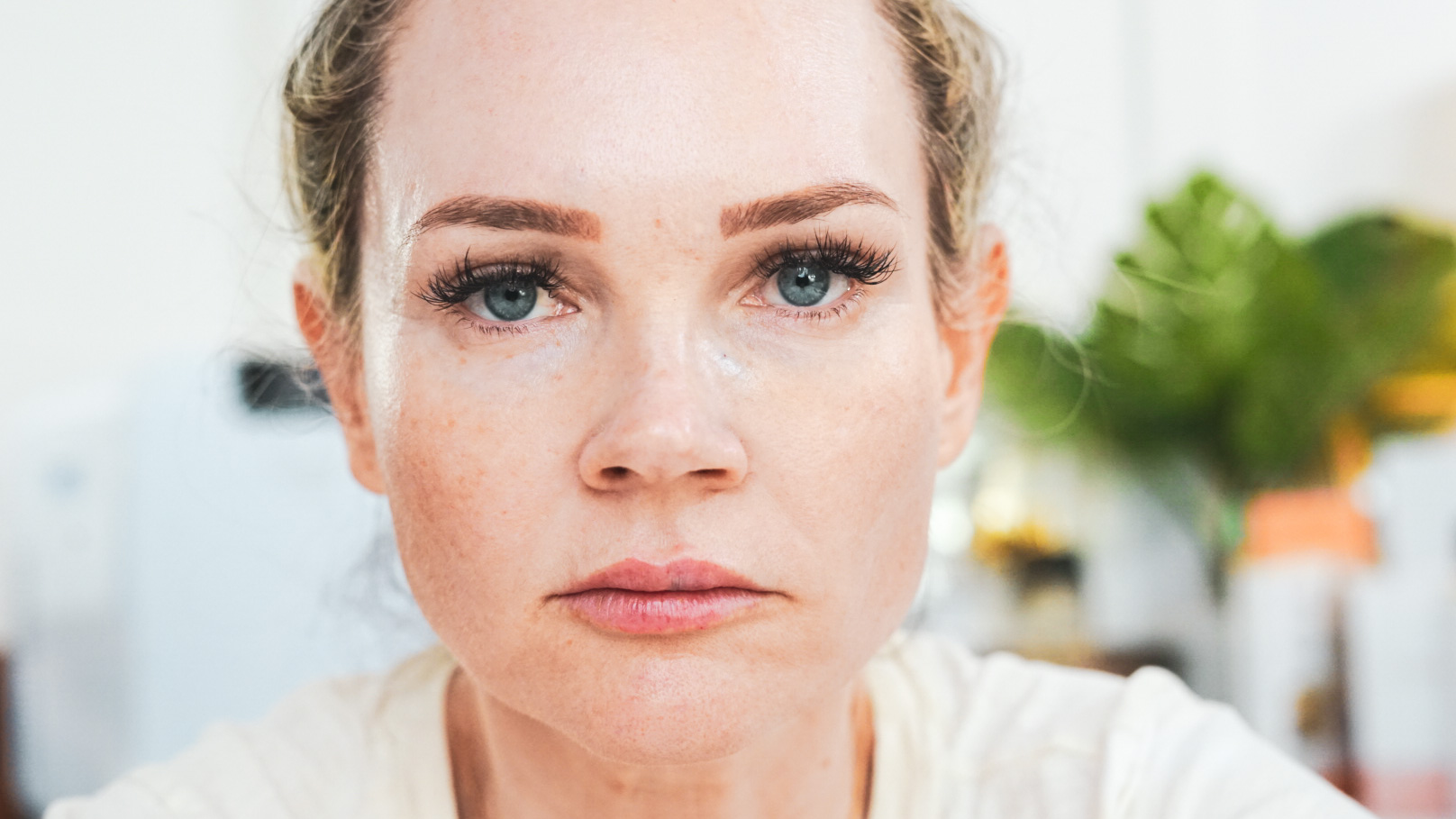 Meso Monday
Meso Monday, for me, is creating good habits by staying on a schedule. It is important to stay on a schedule and use all products by their protocol. This has helped me to learn so much about my own face and my own anatomy. 
Firstly, the only way to truly learn a skill is by actually doing what you'll have to do in the real world. Secondly, I think practice can be a fun way of putting in the necessary time on educating yourself.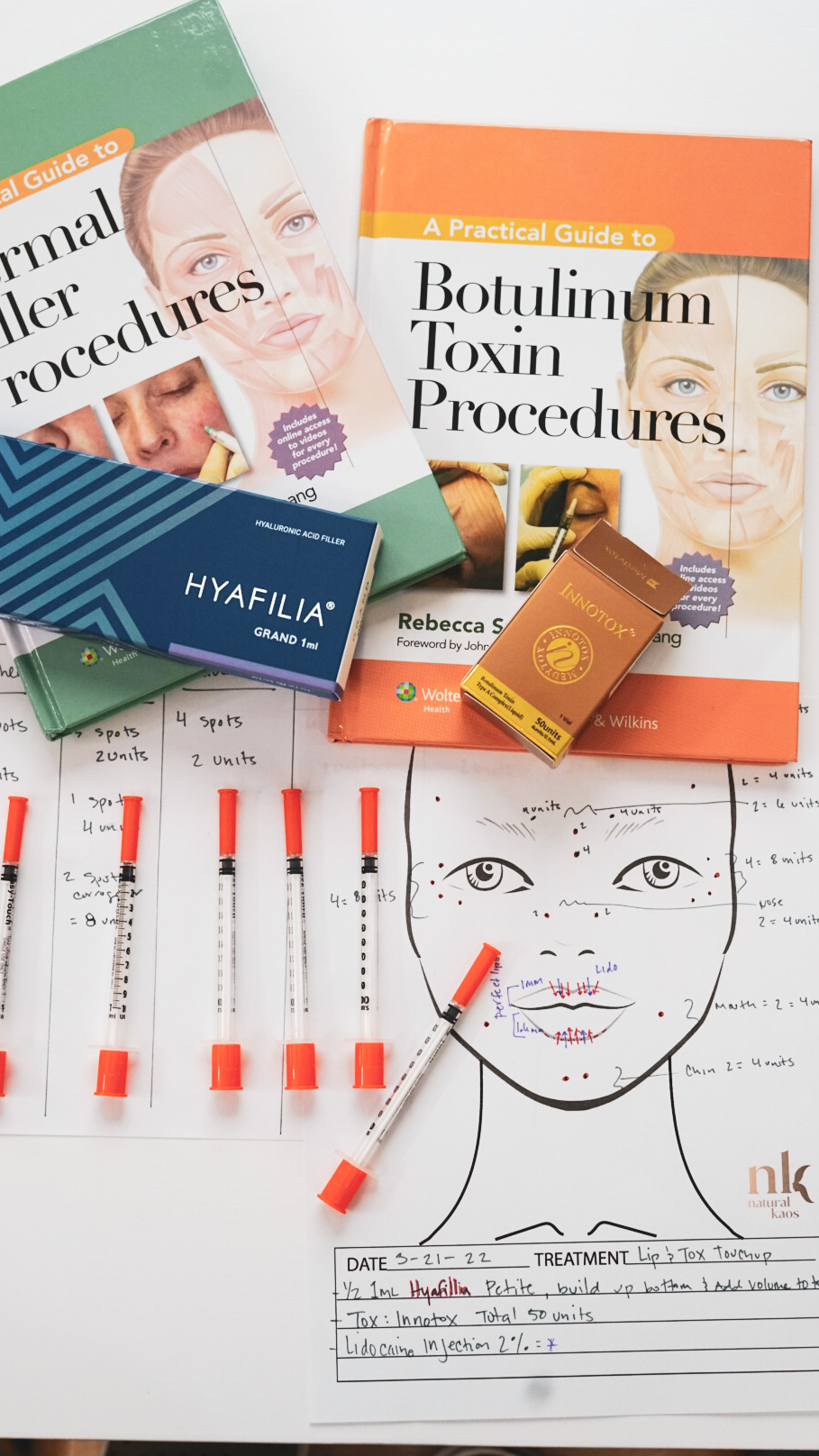 Self Education
SELF-INSTRUCTION IS USING THE CRITERION OF MASTERY. THIS PROCESS IS NOT NECESSARILY DISTINCT AND SHOULD BE PRESENT IN EDUCATIONAL TASKS.
Think of research as an important part of studying, because learning this type of information requires actively engaging in the material. If that means watching hours of injections online or reading studies about the products themselves.  I find the books I have linked below for you most helpful to me. Naturally, the do-it-yourself-at-home way is not for everyone. However, there are many people who have been making do-it-yourself cosmetic procedures long before me and will long after me.
LINK: The Book of Dermal Fillers Procedures
LINK: The Book of Botulinum Toxin
LINK Lip Filler – Kaos10 to save
LINK Toxin: Innotox
LINK: Lido
LINK: Insulin Syringe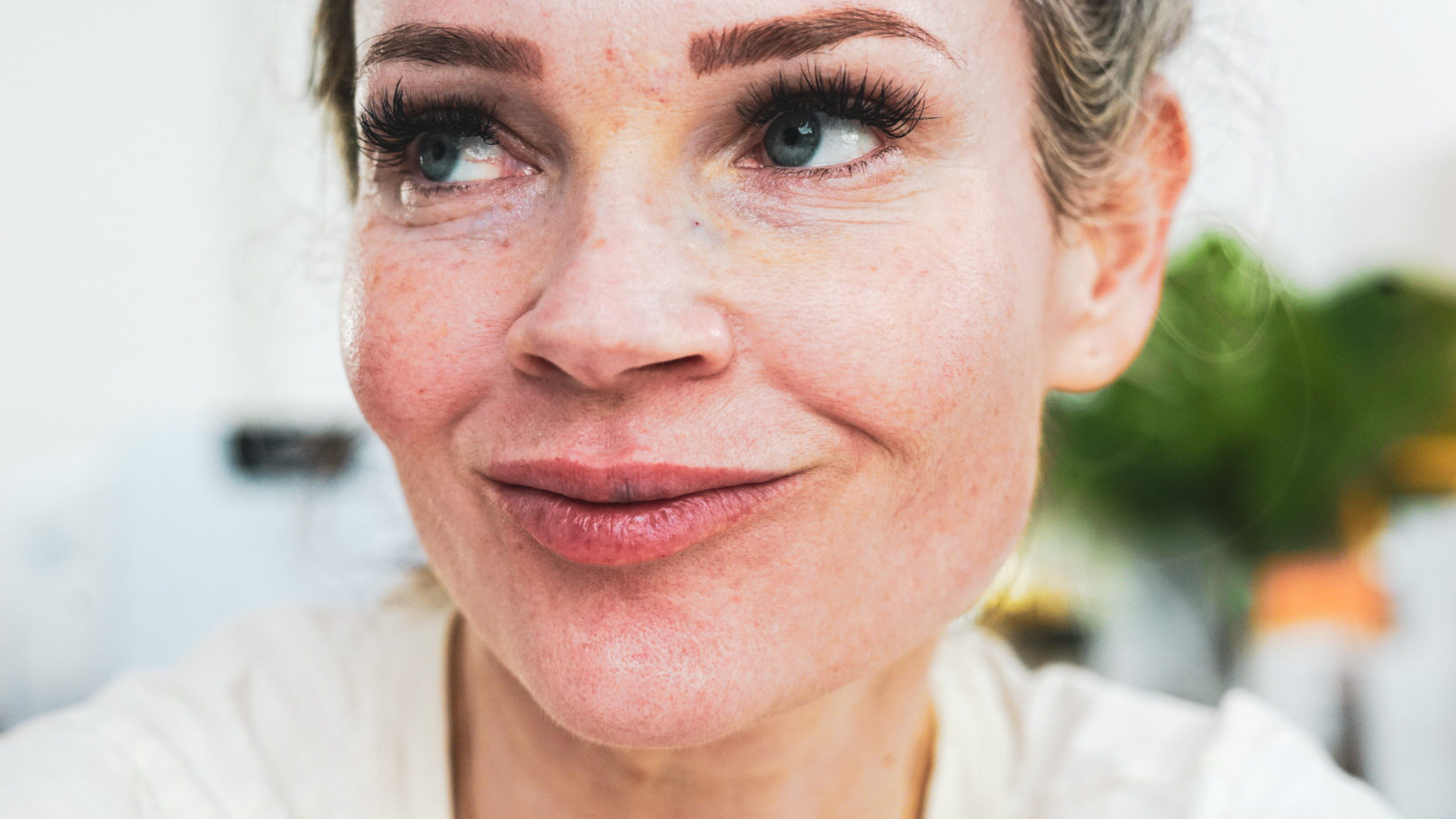 What Is a Touch Up for Innotox (Tox)?
The results of an Innotox treatment generally become visible within 24 to 36 hours, with the full effect of the injectable becoming transparent within one to two weeks. But, if Tox does not deliver its intended results shortly after treatment, a touch up may be necessary. I was due for a Tox touch up, so I marked up those areas.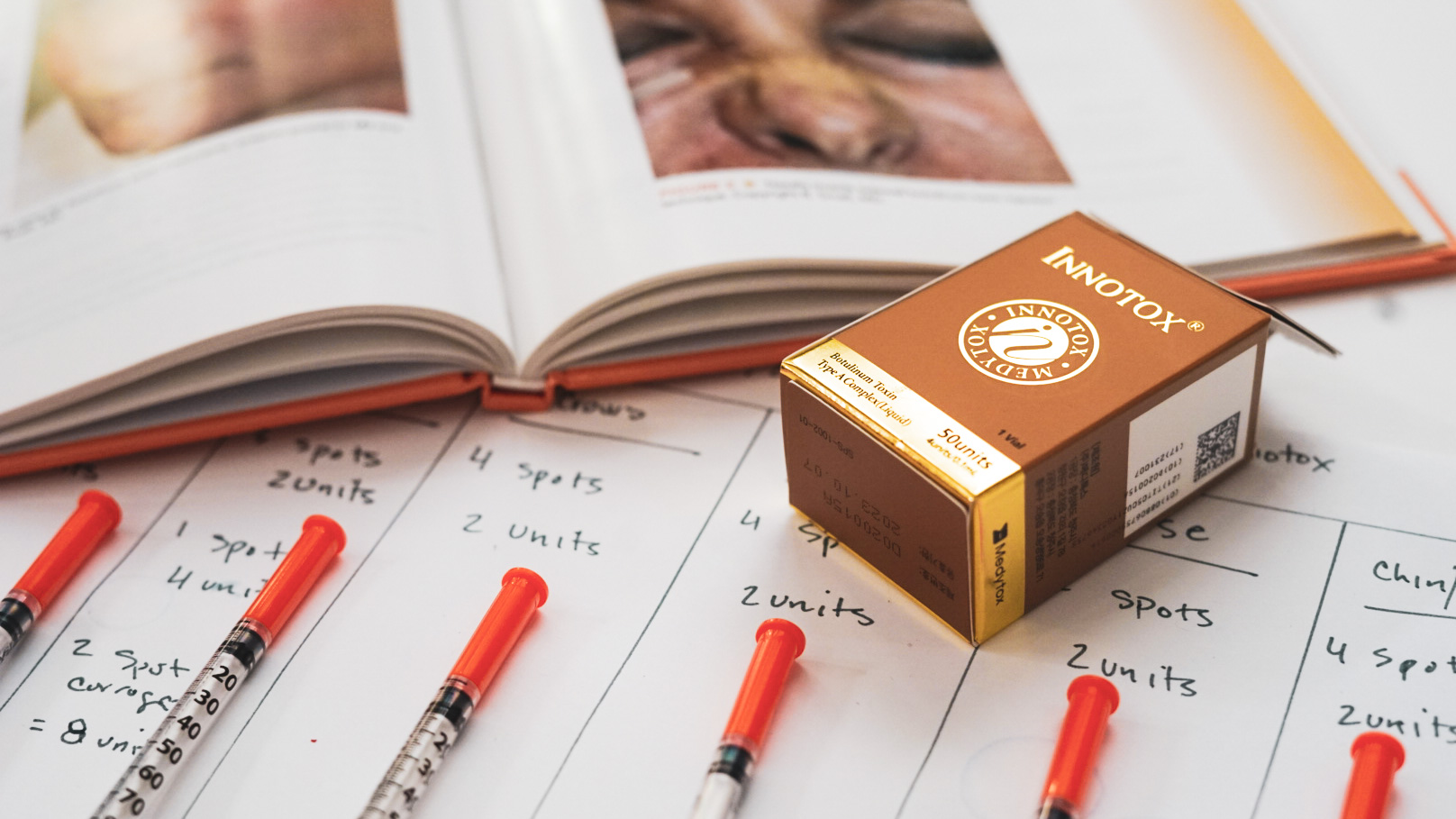 Botox's timeline
It varies based on the person, the amount of Botox administered, and other factors. Meanwhile, there are many signs that the effects of Botox are wearing off, such as:
Facial lines and wrinkles reappear
Skin is no longer smooth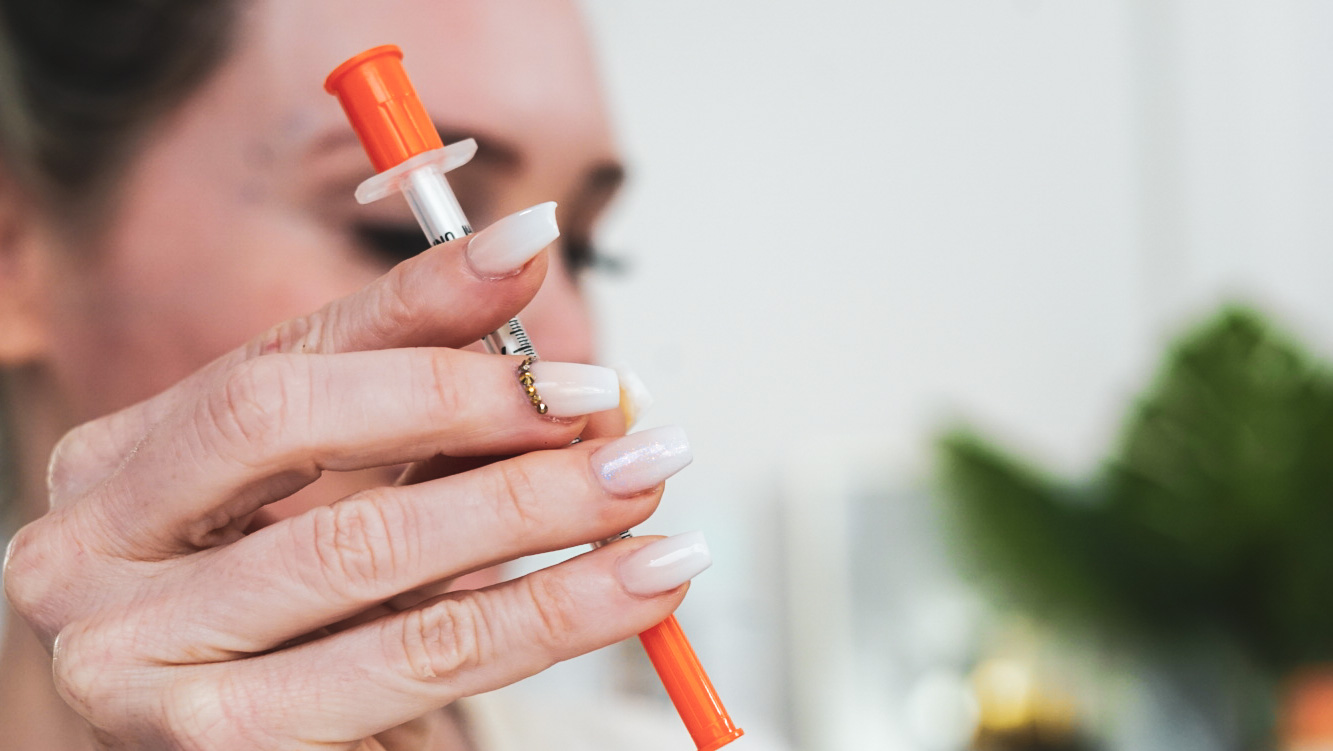 How Long Does Botox Last?
A Tox treatment typically delivers results that last three to four months. In some cases, the results of Tox last up to six months. Yet, in other instances, Tox wears off sooner than expected, especially if it is your first time Tox injection or if it's metabolism, more frequent Botox treatments may be required.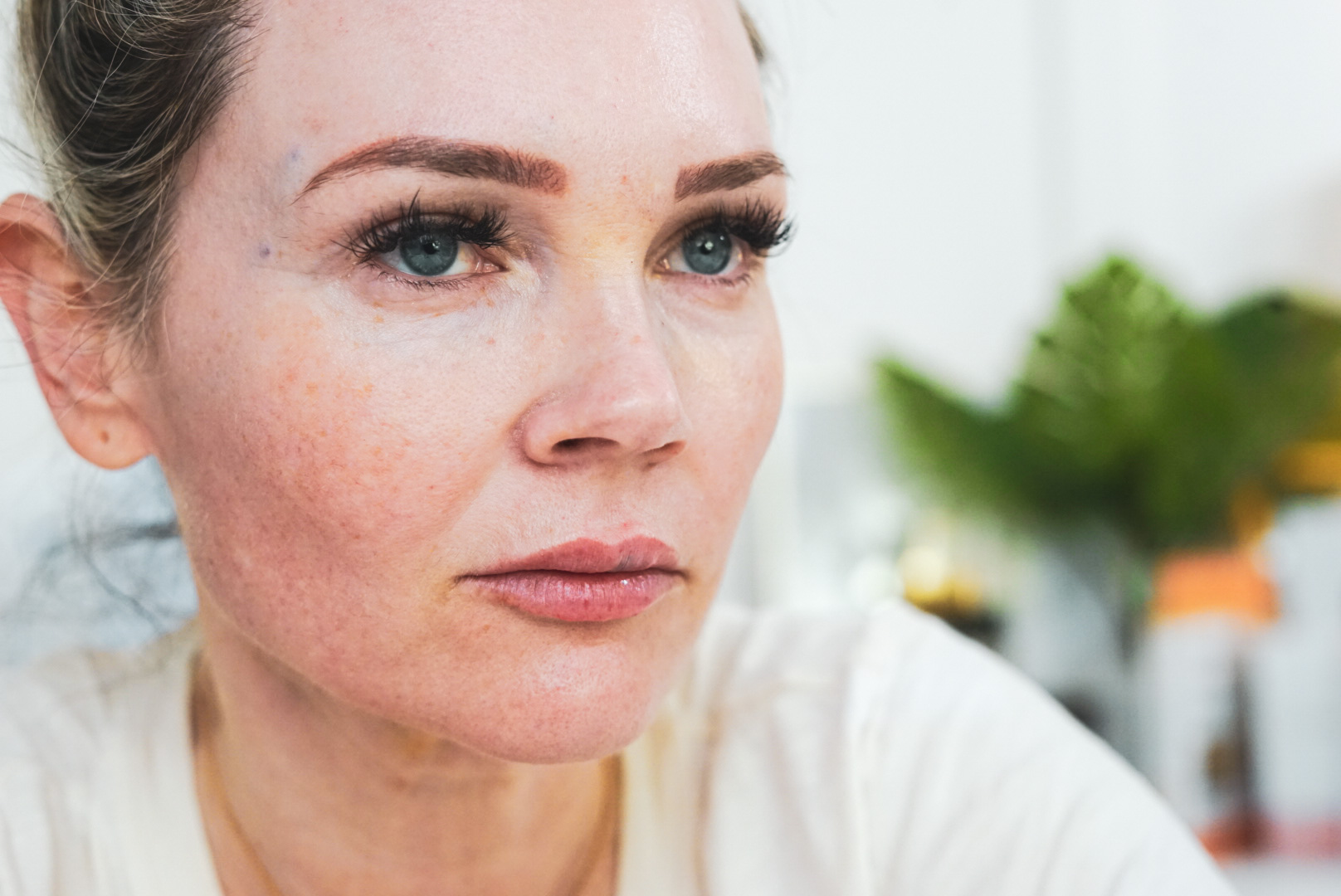 Lip Filler Plan
I used 2% Lidocaine to prep for my lip filler. In order to prevent dislocation of gel and palpable deposits, multiple series of injections will divide the hyaluronic acid into small portions.
To effectively enhance the strength of the white roll, all injection entry points are on this collagen-rich line. The beginning of each injection 'entry' should be in the lip flesh to minimize the chances of the hyaluronic acid boluses ending up too superficial and visible.
The result is quite nice, the swelling will go down a bit, making the lips a perfect size. 
Do your Research and I will see you in the App! xoxo_ Kim
TikTok Prep Live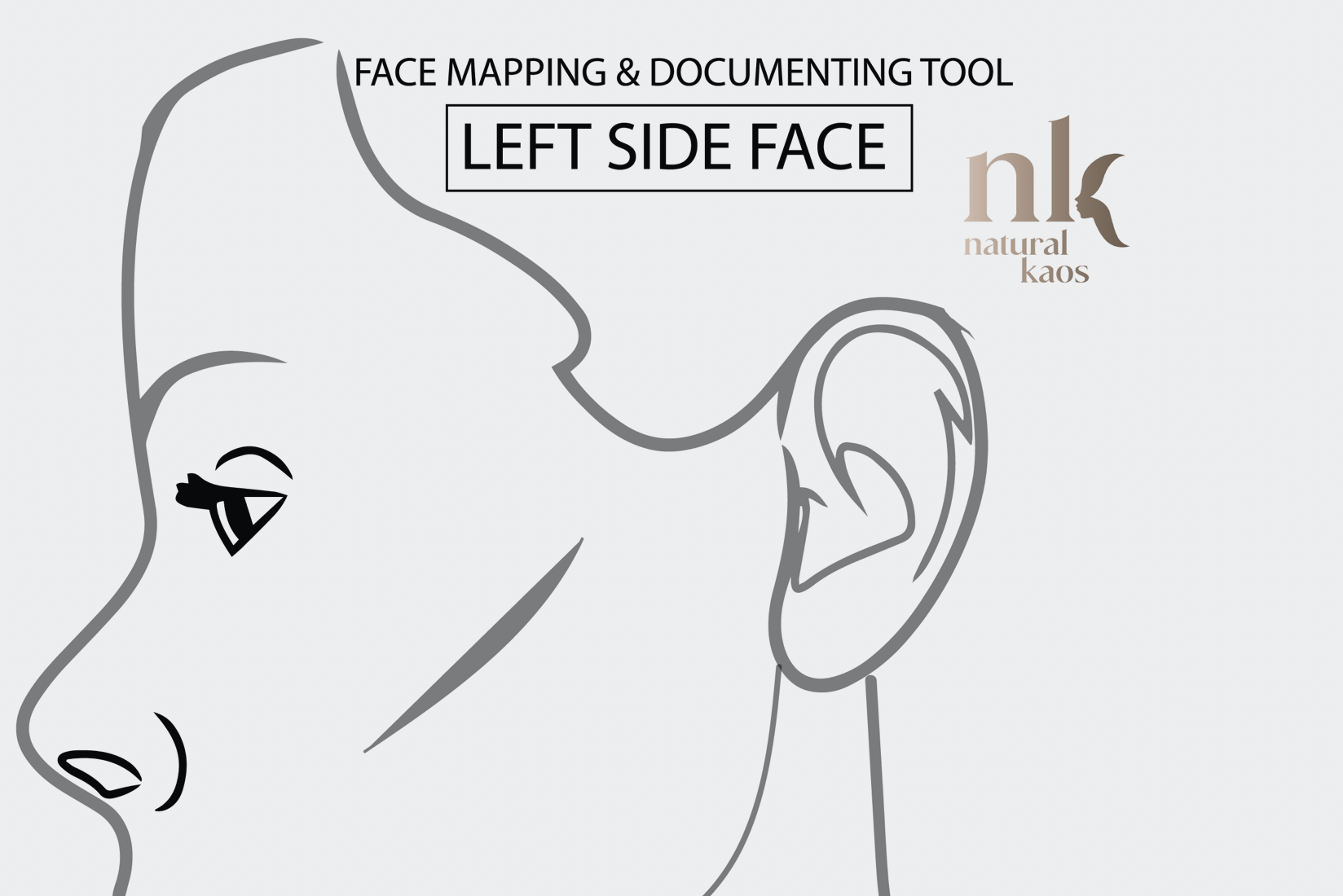 Take advantage of the free face mapping downloads. I personally cannot be without them when it comes to doing skin treatments. xo- Kim
by Kim Pratt | Feb 21, 2022 | FACE MAP NK DOWNLOAD
1 Comment
tere
on March 22, 2022 at 1:34 pm
You don't mention the depth of the injection.
Submit a Comment
Generic Form