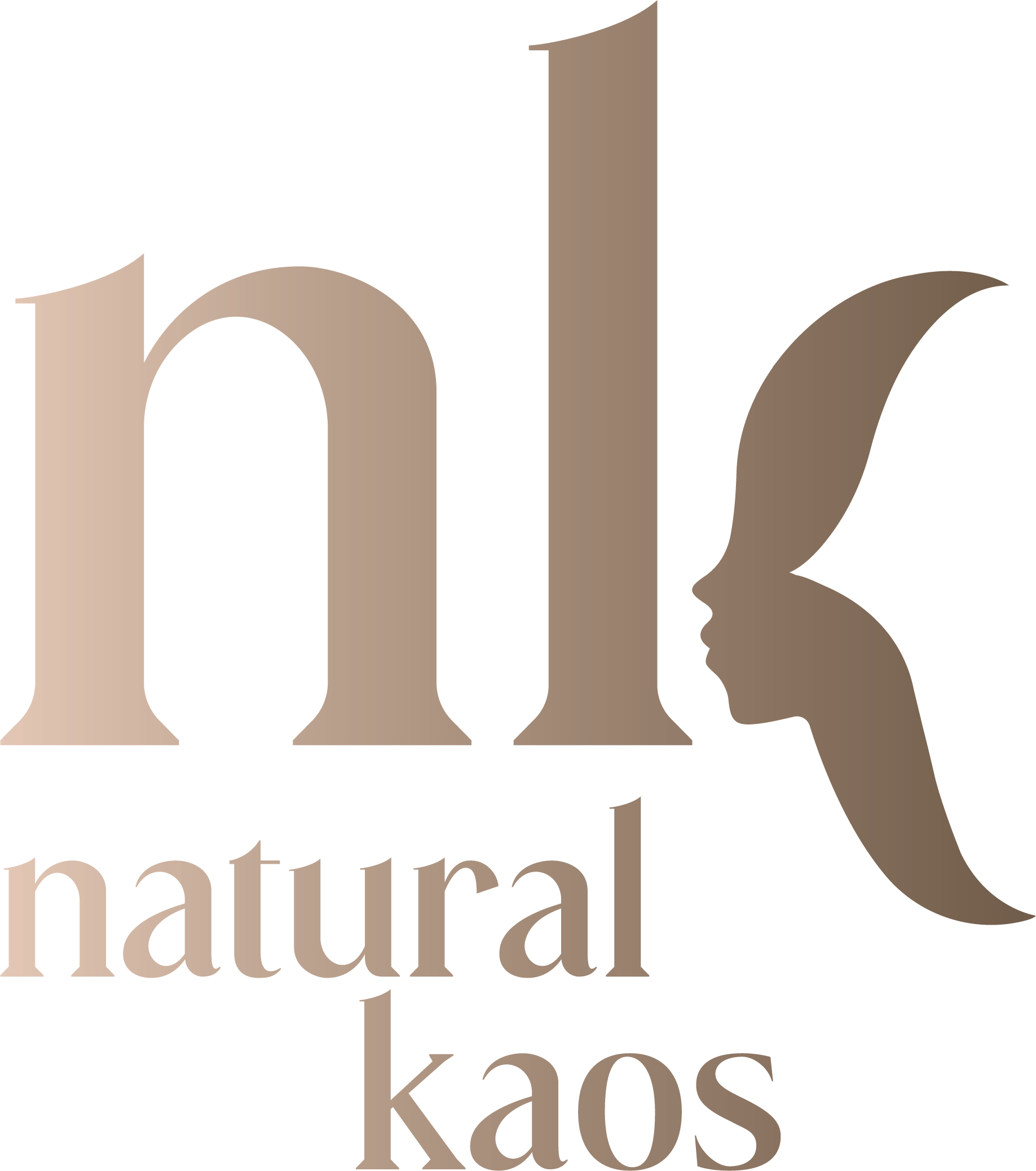 Dermaplaning
by Kim Pratt | Mar 23, 2022 | MICROBLADING | 1 comment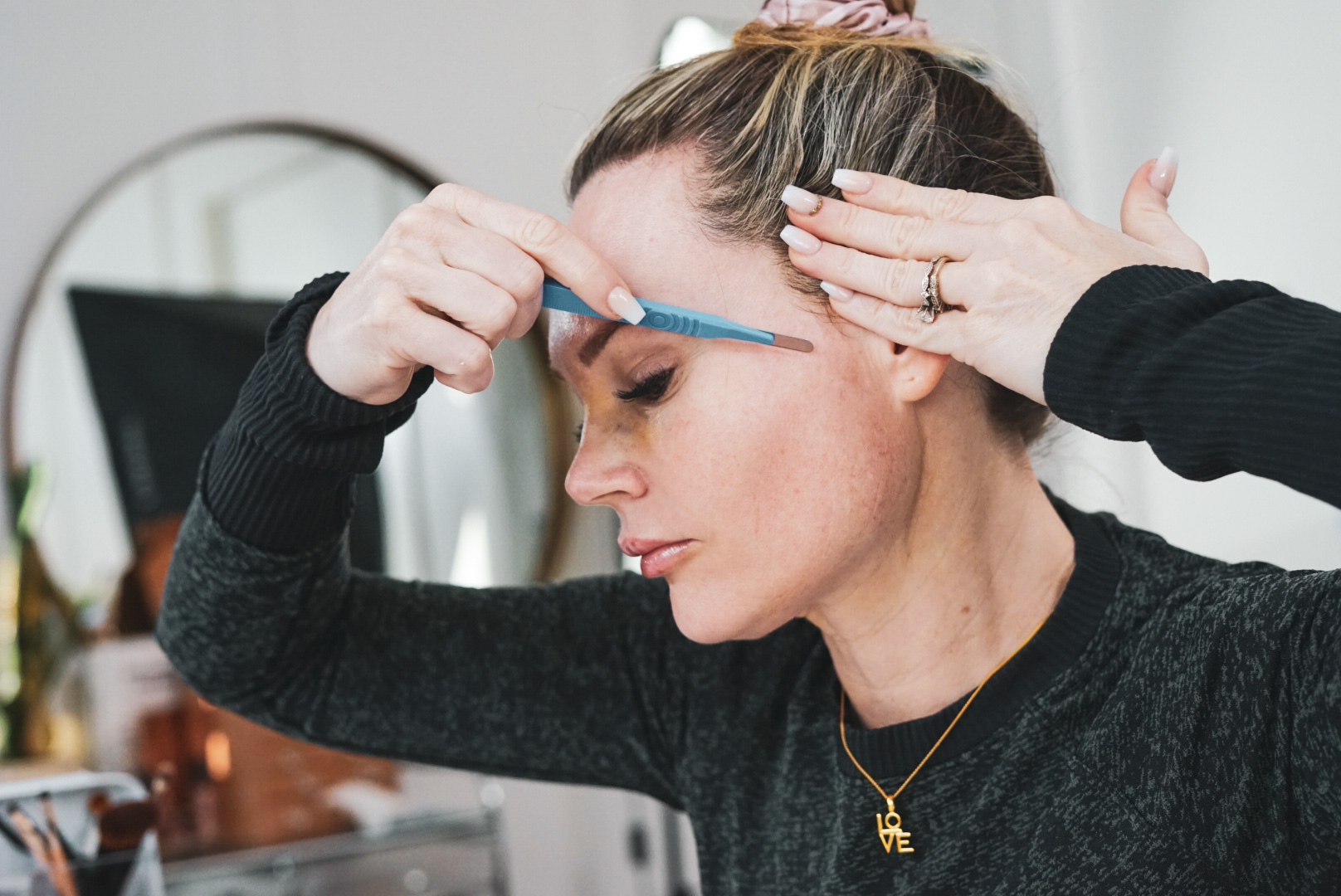 WHAT IS DERMAPLANING?
Dermaplaning is a method of exfoliation that consists of using a 10R gauge scalpel to gently scrape off the top layer of dulling dead skin cells in order to reveal a smoother, brighter complexion. By now most of you know I love seeing that peach fuzz come off. Dermaplaing itself also eliminates that annoying peach fuzz that can build up in makeup and is enhanced by certain lighting.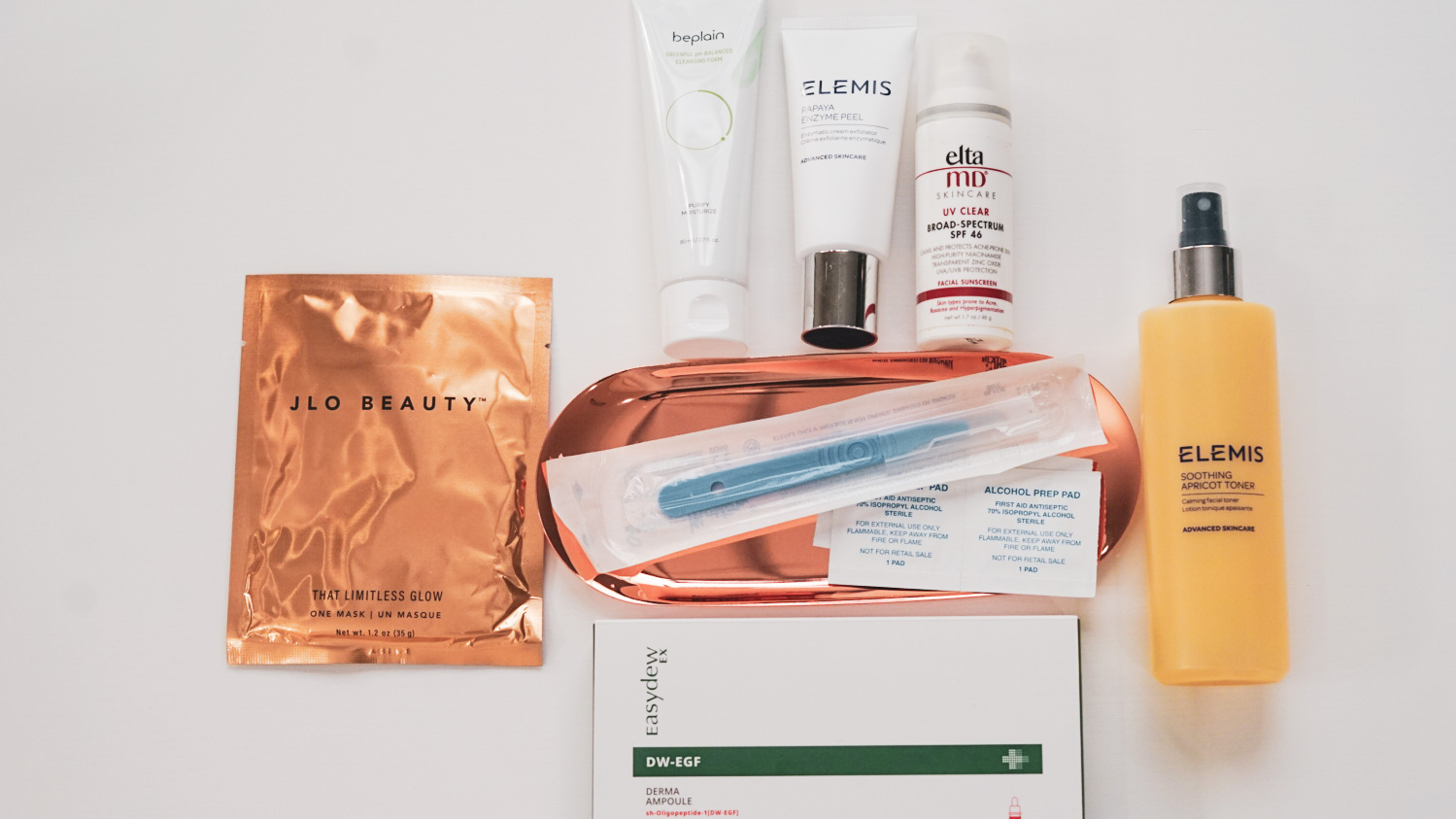 WHO IS DERMAPLANING FOR?
Dermaplaning is recommended for all skin types except those with acneic skin. If you have deep cystic acne, wait until breakouts are clear before trying this treatment.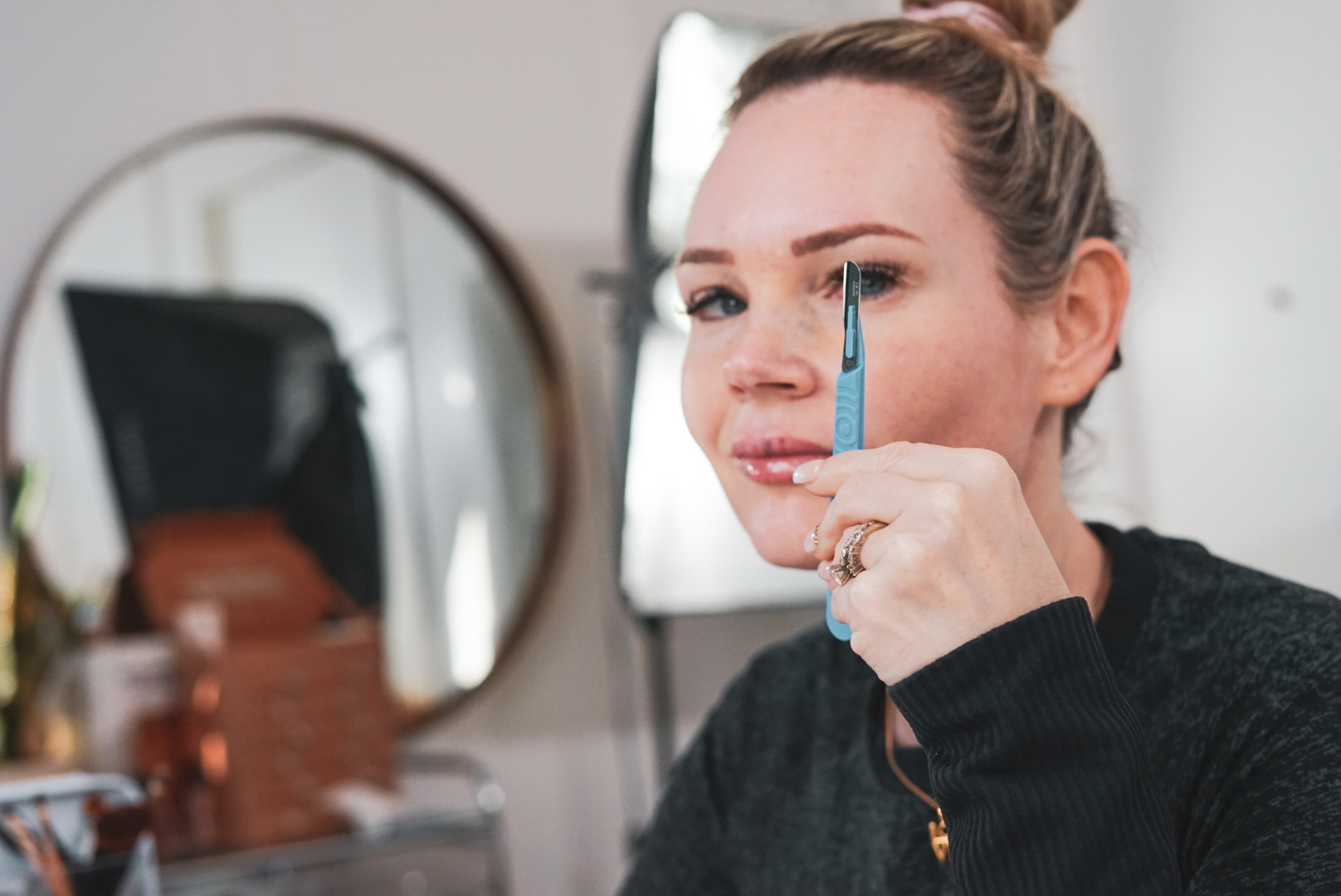 HOW TO DERMAPLANE?
Dermaplaning is painless and can be compared to shaving your legs, but in this case, it's on your face.
First, cleanse and thoroughly dry your skin. Once you have done that take alcohol and wipe it over your face. Next, pull an area of your skin taut with one hand, hold a sterile 10R gauge blade at a 45-degree angle in the other hand and use short, swift strokes to scrape off dead skin cells and peach fuzz. Keep up this technique until you are done. Lastly, add all your favorite serums to your face top it with a face mask, and cover your face in SPF.
Next Is Makeup
Ilia's Super Serum Skin Tint SPF 40 is a clean skin tint with light, dewy coverage, mineral SPF, and active levels of skincare ingredients.
Sticking to creams. For a gorgeous, glowing highlight-blush, Glowgasm Beauty Light Wand in Pinkgasm adds a kiss of rosy pink colour to your cheeks
Bobbi Brown Bronzer and Face Palette. This palette features three tone-true nudes that let you shape, shade, and layer for a healthy, real-skin glow. The set features a bronzing powder, an illuminating bronzing powder, and a blush.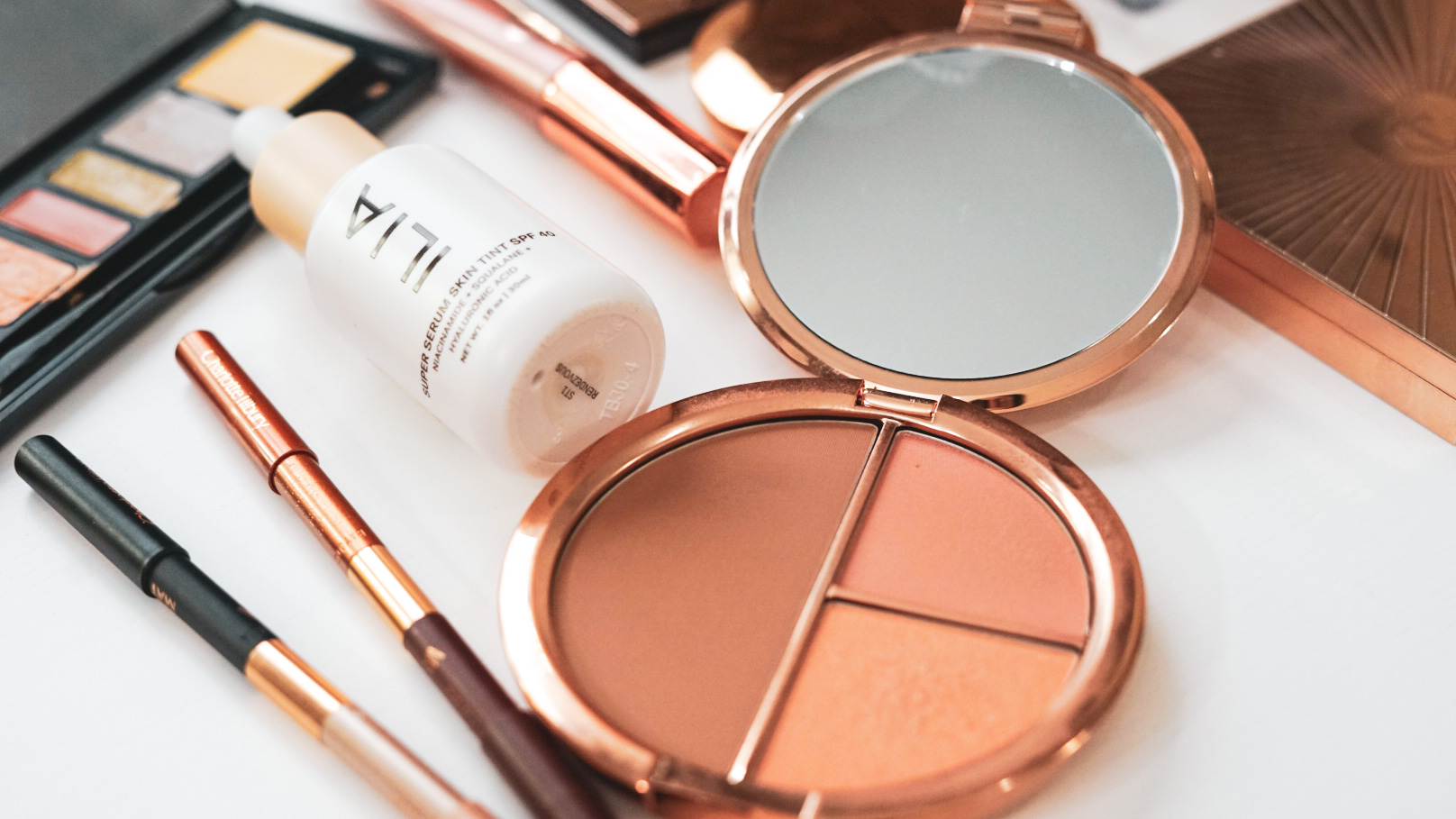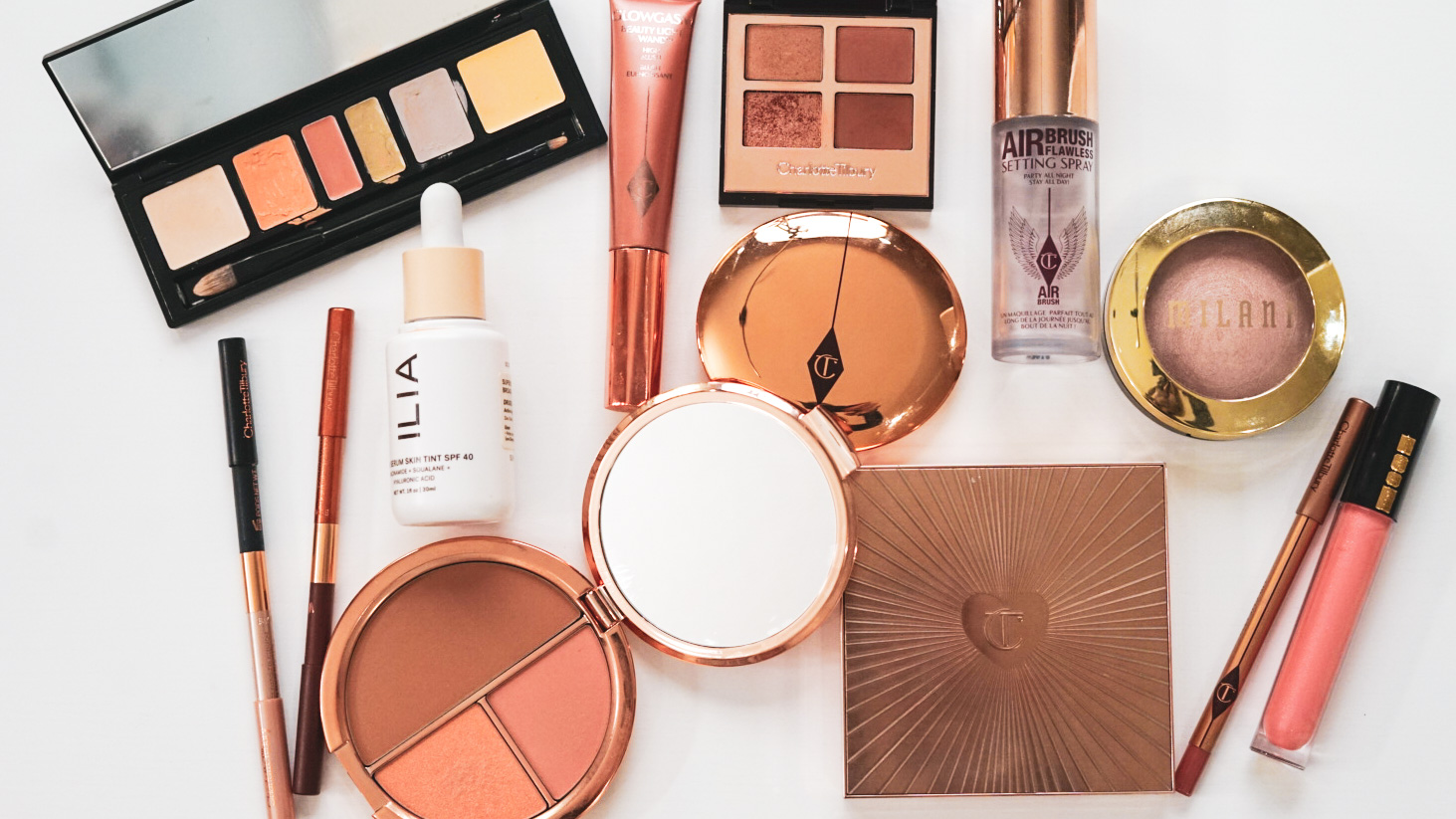 It's All About The Eyes
Charlotte Tilbury Pillow Talk Collection in Shimmer Finish.
This palette contains four harmonious eye colors: Prime, Enhance, Smoke, and Super Pop. Create a smooth base for your eye look using the Prime shade; build up definition with Enhance; add drama with the Smoke shade, and finish your dazzling look with the shimmer Super Pop shade.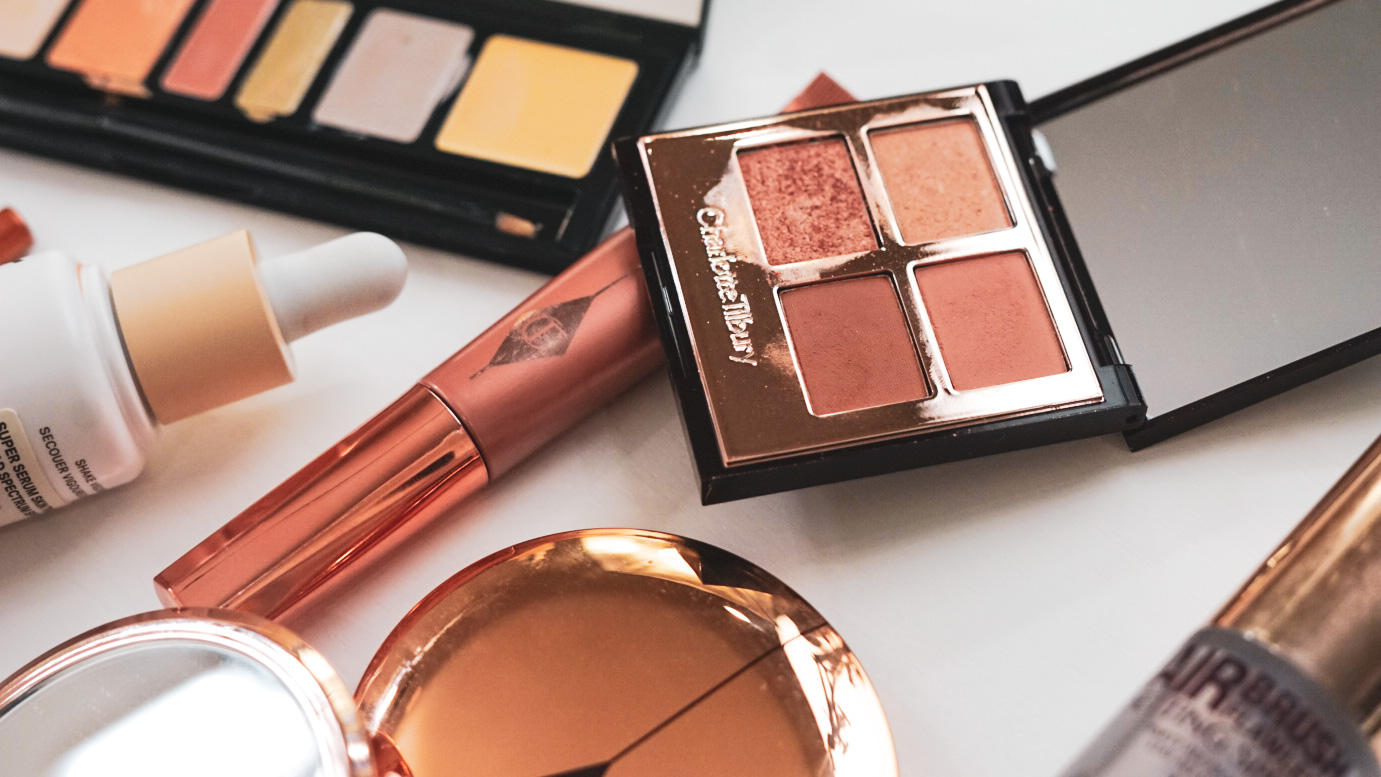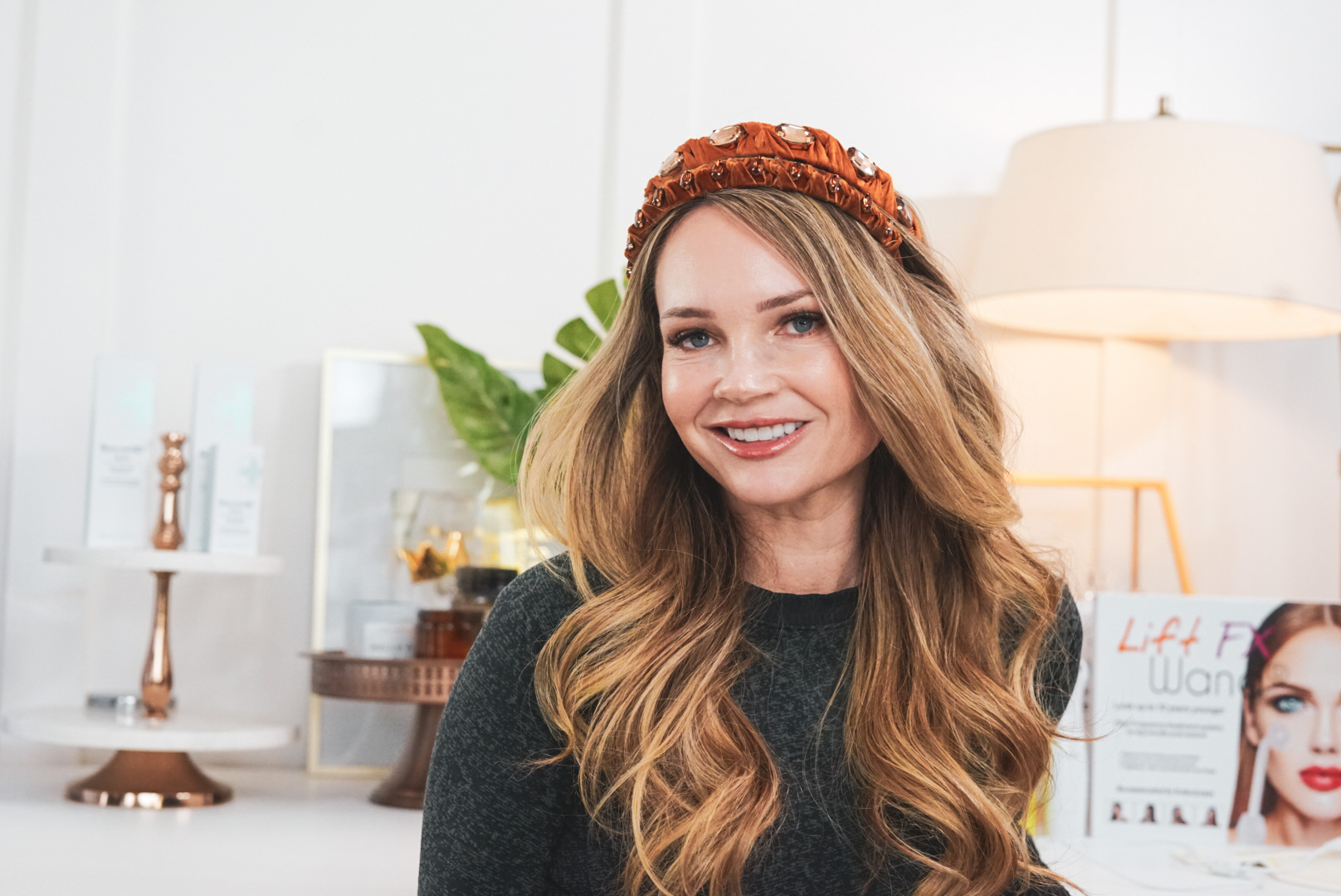 Products
Skincare
BePlain Cleanser , Elemis Papaya Peel, Elemis Toner , Swann Morton 10R Blades , Easy Dew Ampules , Elemis Pro-Collagen, Jlo Glow Masks, Elta MD SPF
Makeup
Makeup Forever Palette , Makeup Corrector, Charlotte Tilbury Glow Gasam, Charlotte Tilbury Powder ,  Charlotte Tilbury Eye Pencil, Flawless Finish Mist,  Revlon Gloss,  Baccarat Rouge Parfume,  Anthropologie HeadBands , LOVE NECKLACE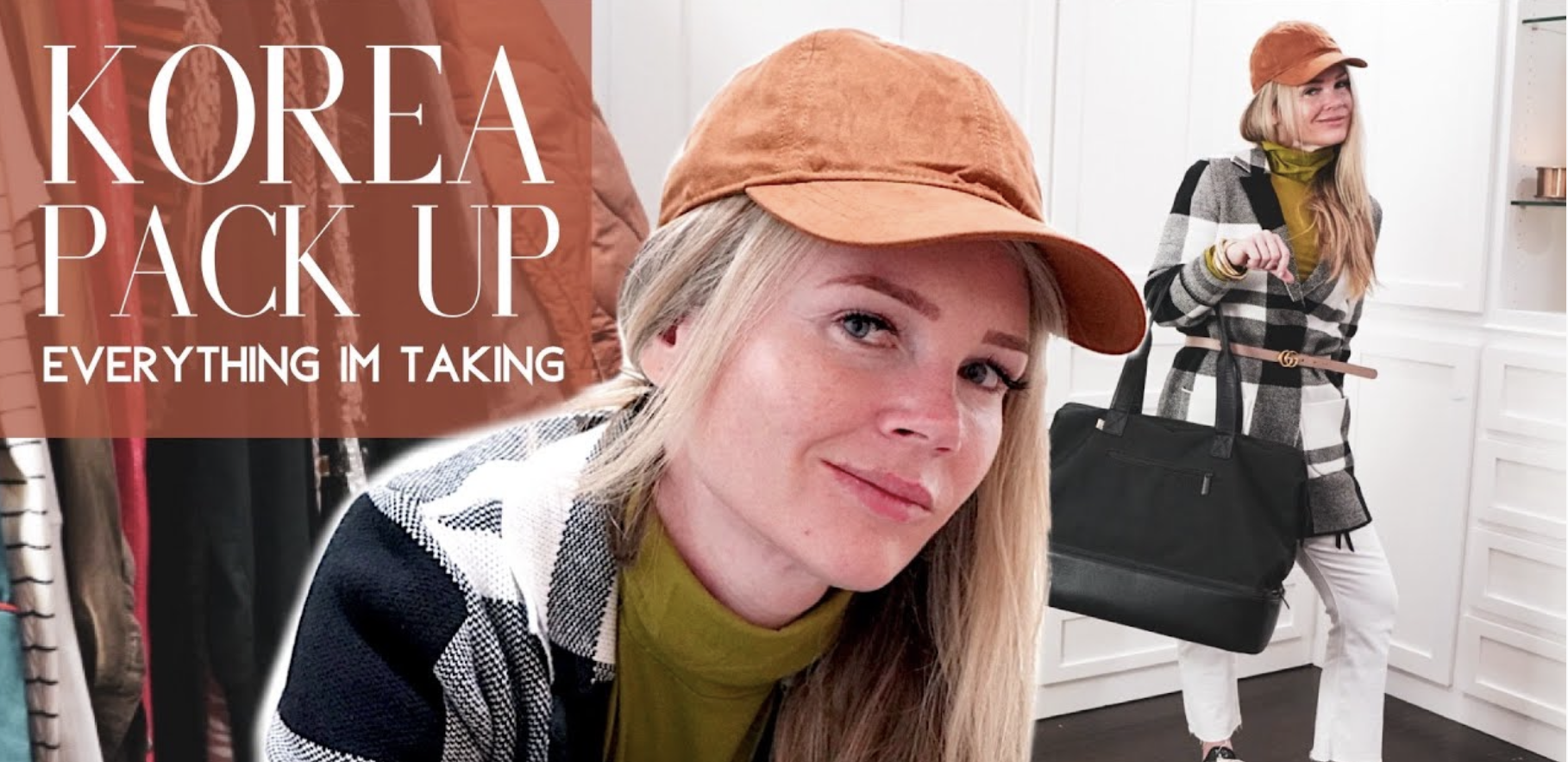 Casual Chic This is an easy on the go outfit perfect for a day at the Kbeauty Expo 2022 in Seoul Korea.TopRed Flats and Front Pocket PantsGucci BeltAirport Outfit Stay cool and warm in layers while traveling for 17 hours. Fashion does not have to suffer for…
by Kim Pratt | Sep 28, 2022 | OUTFITS
1 Comment
on March 23, 2022 at 8:49 pm
Kim ~ I sure admire your courage & tenacity in learning & implementing your skincare regime to maintain such a beautiful youthful face! I'm 65, my daughter lives near you in El Dorado Hills [I've emailed you a few yrs ago so you may recall] and I'd do anything to learn and use the regime you use for myself too, but somehow I've been hesitant, unsure why, but I suppose it's difficult for me to learn when it's an on-line class! Do you by any chance conduct any in-person classes or something similar for this oldie to learn, get disciplined and use such an amazing skincare regime such as yours?🙃🤪😂
Thank you kindly Kim for your anticipated response, I realize you are busy!!! Barb
Submit a Comment
Generic Form