Innotox is an innovative type A botulinum toxin developed by the South Korean company Medytox Inc.
Innotox is an innovative type А bоtulnum toxin, developed by the South Korean company Medytox Inc. Unlike the world famous Bоtox, it has a liquid dosage form and an improved formula. It is popular in many countries due to its ease of use and long-term results. It is KFDA Approved. 
The benefit of Innоtox is that Innotоx is released in a liquid phase, which does not need to be reconstituted. Botox does need to be reconstituted.

Innotox takes effect in 3 days and can last up to 4 months, in contrast to others in which the effect lasts up to 8 months.  I usually need a touch up every 3 to 4 months.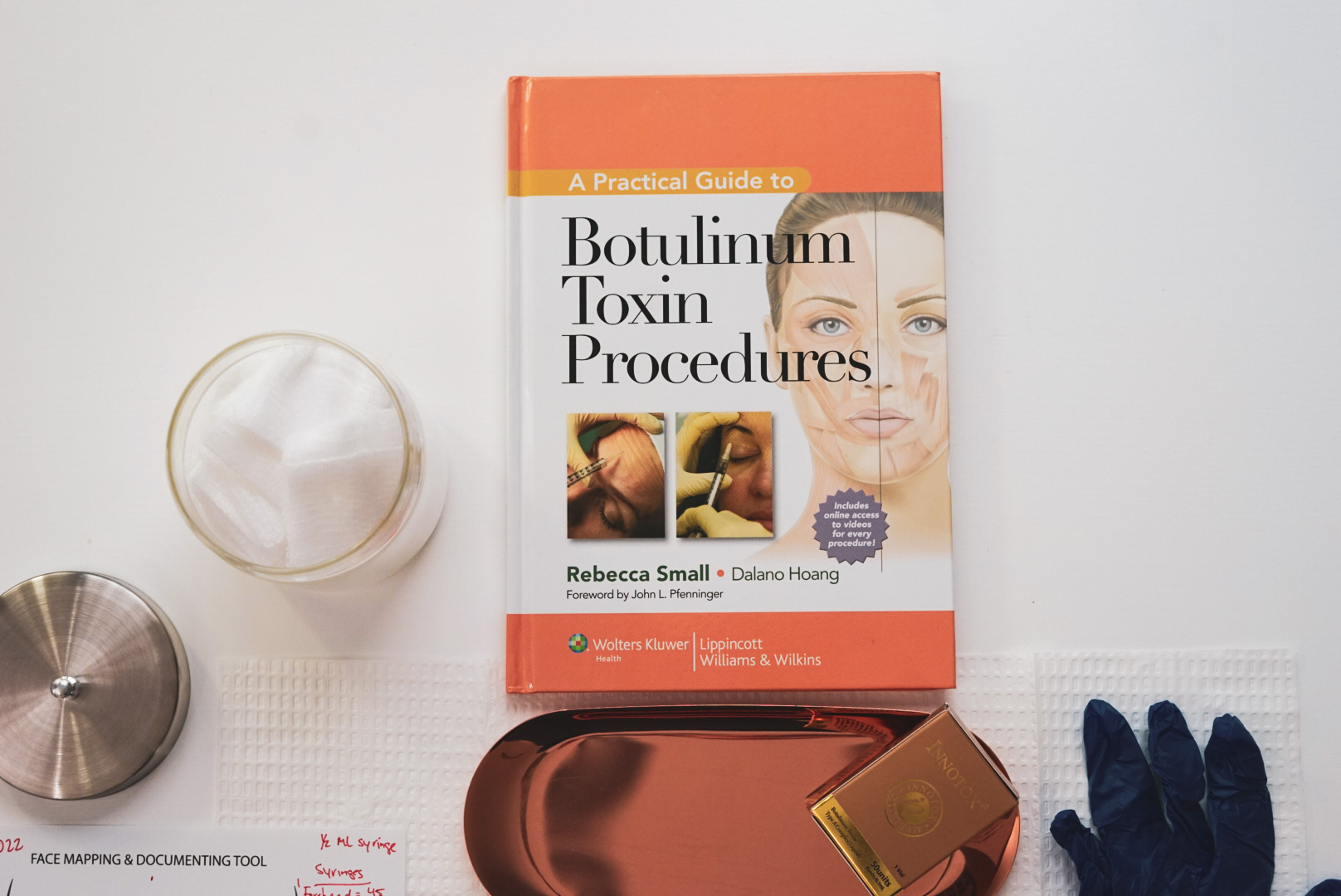 For videos of me using Innotox you must be in my Skincare App. You can find the Natural Kaos App on both the Appleand Android app stores. A Practical Guide: Botulinum Toxin Procedures from Amazon is helpful in learning about muscles in the face, what they do, and how to go about treating personal issues with a neuromodulator.
Doing my own Innotox injections at home does require some tools, namely needles and syringes. Up to last month, I have simply used insulin syringes from Amazon for the injection of Innotox.
STERILE PADS for my surface area.
INNOTOX UNITS: 1ML Syringe Both of these syringes are 1ml and have 10 division markings on their barrel. DIVISIONS:10, 20, 30, 40, 50, 60, 70, 80, 90 & 100. Every 10th division equals 4 units of Innotox. Likewise, every 5th division is 2 units of Innotox. For example, these 1ml syringes filled to the 100 mark equals 40 Units; if the syringe is filled to the 50 mark that equates to 20 Units. 
Before doing my own toxin I went to a professional injector for many years. Doing my own Innotox saves me time and money. I also enjoy doing my own Botox facials. Enjoy Vid below for my cocktail recipe. xo- Kim
Here: To Download Face Mapping
Read: Mapping My Face for Innotox