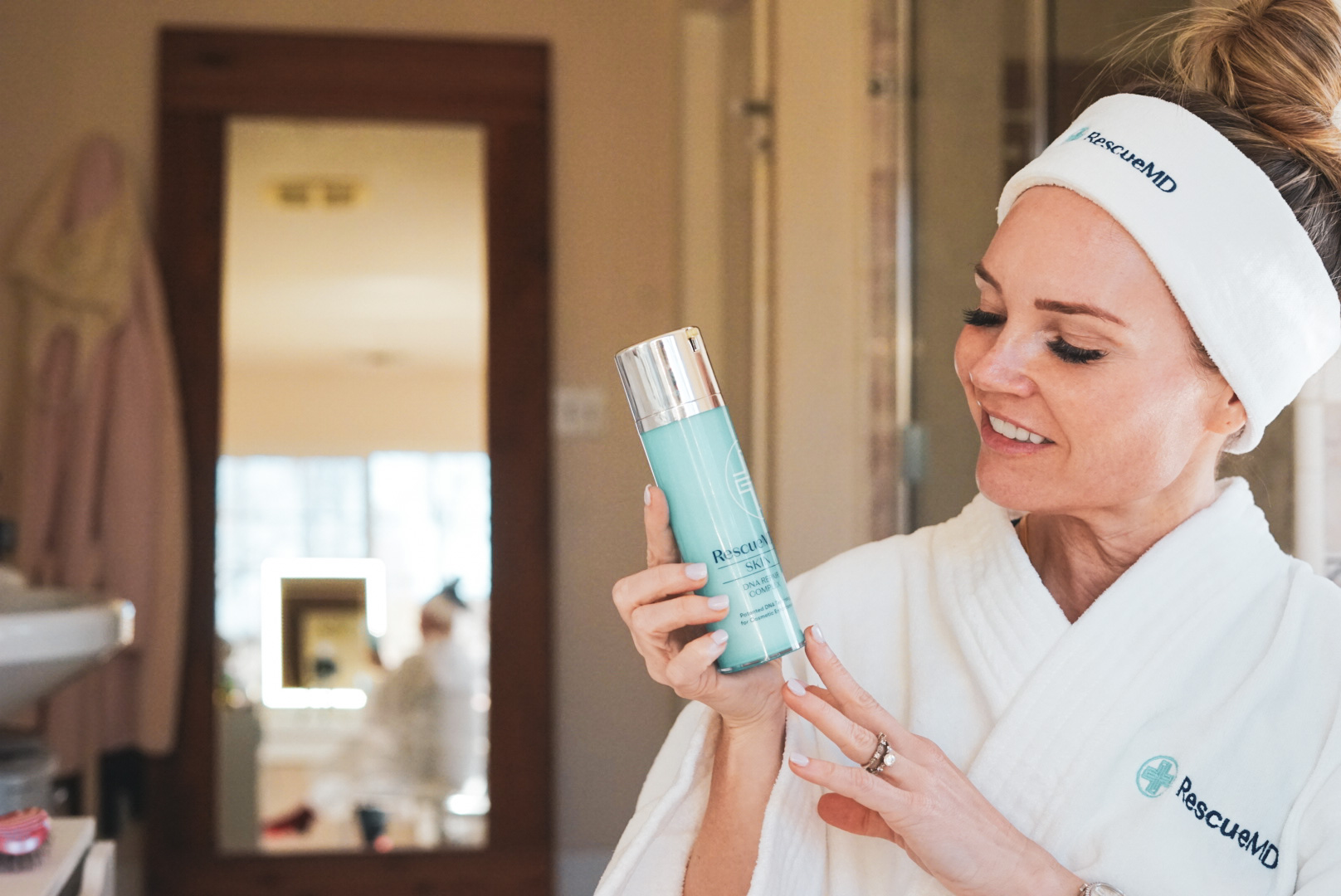 What is the 28day Challenge? 
I am excited to share my 28 Day challenge using RescueMD. What is this challenge you ask? This new skincare Product RescueMD has many amazing ingredients and says it will change your skin or trauma that has happened to your skin like a scar or a burn, it will help to fade and heal it with the amazing blend in RescueMD.
Outcomes will vary on the severity of trauma and age of the skin, as well as the condition of the skin. Make no mistake I am very excited to see if this will lighten some of my pigmentation and scars as well as my new scar forming on my lip. I got it from falling while skiing and vlogging- not a good idea!
What Is RescueMD and What Does It Do?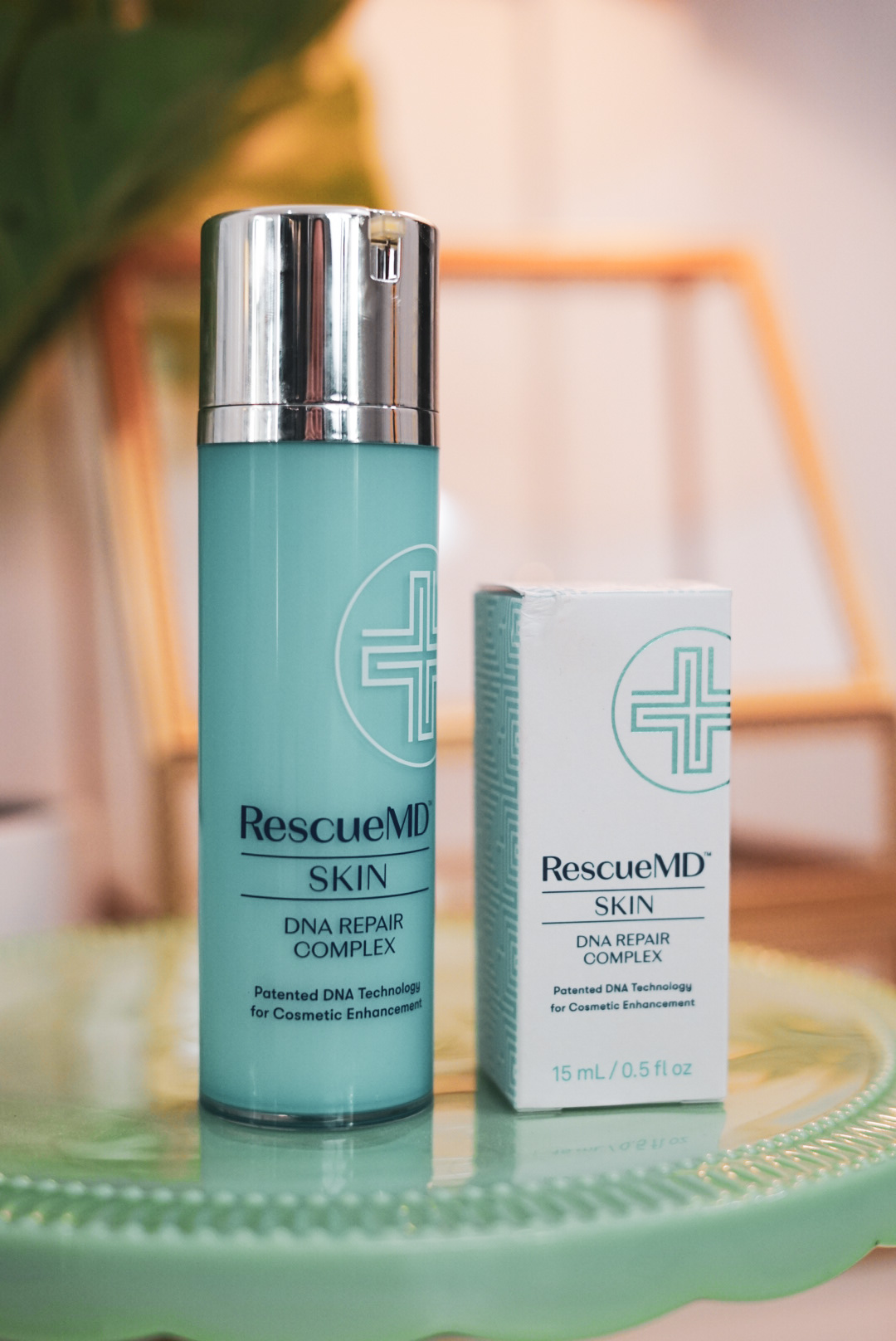 Introduction
Plastic Surgeon Dr. Michael Suzman was disappointed with the lack of evidence-based skincare products to support recovery from damage and scars, and so he set out to formulate a new gold standard in skin repair. Originally available by appointment only, DNA Repair Complex is now available to everyone.
What Does RescueMD Do and How? 
It has a DNA repair complex formula that dramatically improves the appearance of skin damage and scars by stimulating DNA's natural reparative process. The most complete scar serum available, DNA Repair Complex helps skin appear healthier, smoother, and stronger. 
As I dug a little deeper and read on the RescueMD website and on their Amazon Storefront about CUL4A. We have a protein called CUL4A and when our skin is repairing itself through the DNA process sometimes it works so quickly that the healing part of the skin leaves behind a more severe scar or a mark. Dr Suzeman found that Lapachol helps to "fix" these mistakes while making your skin look better. 
"EXCLUSIVE INGREDIENT: What makes our skin damage serum unique is lapachol, an exclusive molecule derived from pau d'arco, the inner bark of the Lapacho tree. Lapachol is a clinically proven anti-inflammatory that supports the skin's natural ability to repair and regenerate, all without irritation or sun sensitivity.
MOST COMPLETE FORMULATION: DNA Repair Complex is formulated with a bespoke blend including peptides to help trigger collagen production, naturally derived botanicals with anti-inflammatory and antioxidant benefits and medical-grade moisturizers and skin protectants. " – RescueMD Amazon Information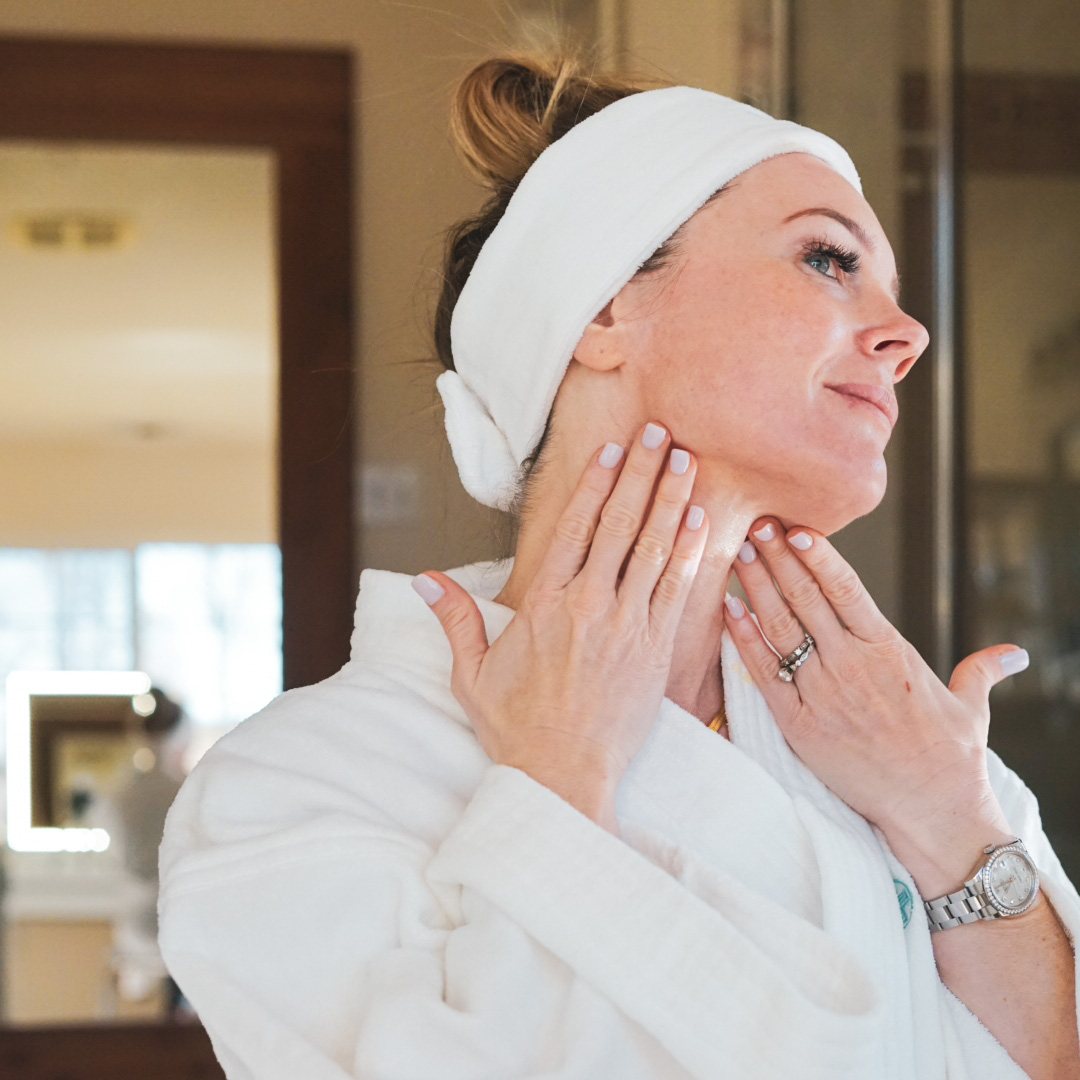 How Long Before I See Results?
I intend on using RescueMD everywhere, if I see a spot it's being covered. It's my "Windex" from the movie my Big Fat Greek Wedding : ), it will heal everything! I am taking before and after photos and will post updates. I will have a final blog post at the end of the 28 days.
I read that you should use RescueMD after prescribed skincare such as Tretinoin. You should use it as your first step in your usual everyday skincare routine. Must be consistent and use it AM and PM. It works well under makeup as I have already tested that out.
I will use RescueMD after all my treatments, RF Tripollar, Microneedling, Chemical Peels, and Mesotherapy.
RescueMD other uses and Directions:
"WHO WILL BENEFIT: Those who had all types of scars, such as damage from the most common surgical incisions, post-procedure inflammation such as laser treatment, IPL , laser hair removal & waxing, microneedling, microdermabrasion, chemical peels, tattooing
DIRECTION: Gently massage DNA Repair Complex into skin until absorbed. For best results, apply every day, twice a day, morning and night, for at least 4 weeks" – RescueMD Amazon Information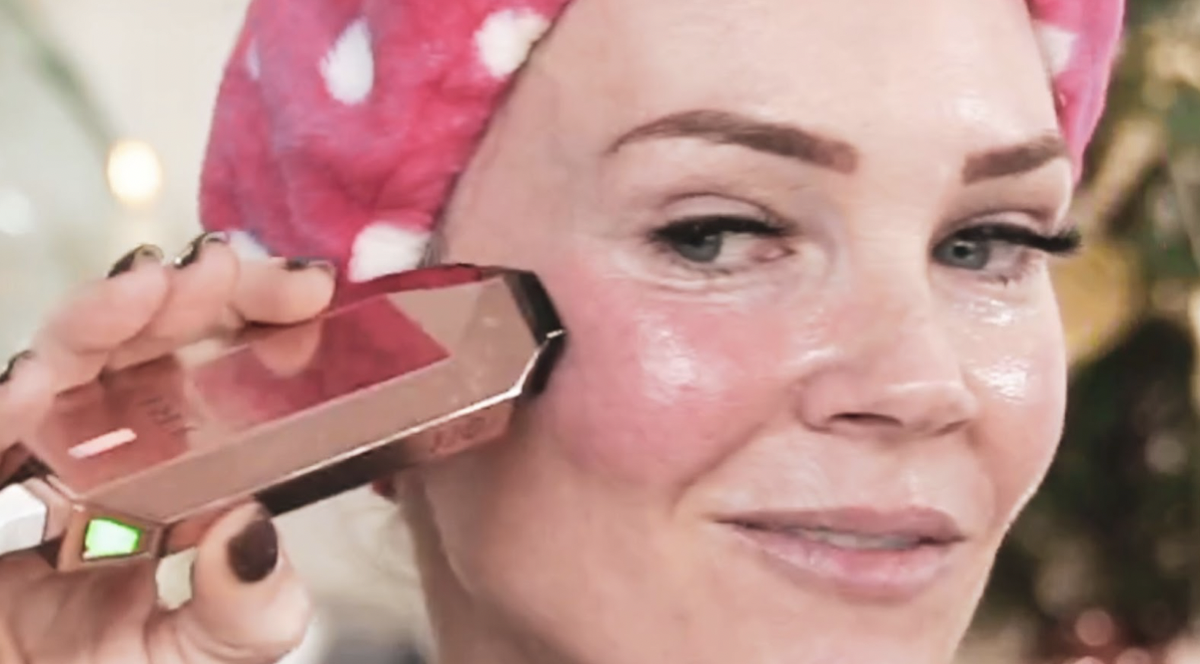 RescueMD After Tripollar
I will be using RescueMD after my TriPollar Treatments!
When skin is warmed to the ideal temperature as a reaction to the Multi-RF, energy is delivered into the dermis skin layer, stimulating dermal activity and increasing and accelerating the natural production of collagen and elastin. When Multi-RF + ELV, which are used with Tripollar, a single treatment on the less sensitive areas such as the jawline, lifting and toning can occur. The results are both immediately visible and long-lasting.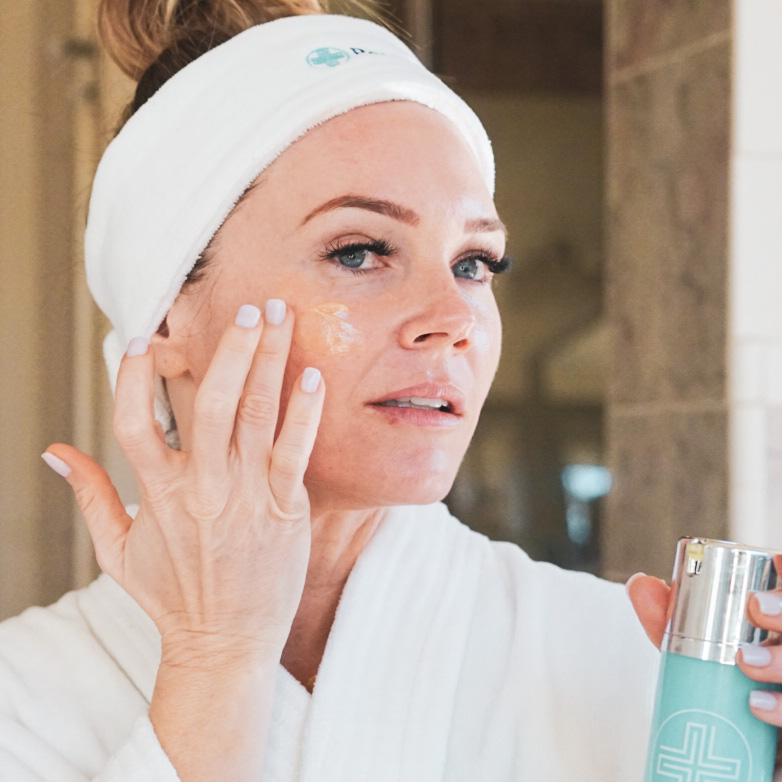 Challenge Accepted 
I love my new robe and headband that RescueMD so kindly gifted me. I know that a lot of Natural Kaos App members are doing the RescueMD #28daychallenge , if you decide to do the challenge will you please post in the App if you are comfortable, a before and after. I would love to see everyone's results. You can also send them to membership@naturalkaos.com if you want to share them with me privately. I am looking forward to seeing my results, and yours as well. As always, I will be honest about my results, as many of you know that is how I am with all things that I have tried and used over the years. xoxo- Kim
Ps. Can you spot the scar on my lip? I will be working on that thanks to RescueMD!