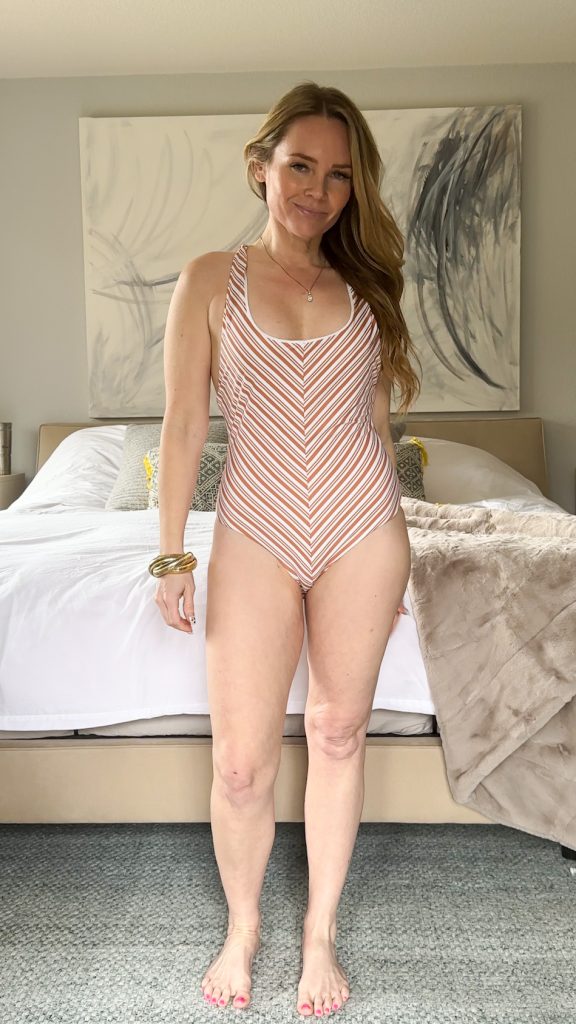 Hello Friends! I'm so happy to be feeling well enough to look forward to our upcoming trip to Fiji with Jason. We've been planning this for a while, and I'm thrilled to have the chance to pick up a few new swimsuits for the occasion. I am thrilled that my recovery from my mommy makeover surgery has gone well enough for me to treat myself to a few new bathing suits. I bought a few suits off Amazon and did some late-night shopping keeping me focused on getting well while I had to recover in bed and rest. You Can watch all my Mommy Makeover Surgery Videos and My last Try on in the links below. I had to return a few suits as my tummy tuck scars are still healing and some were not good at covering the incisions. I am confident and hopeful that in a year I will not have to worry about that at all. Everything in the post will be linked below.
One Piece Swimsuits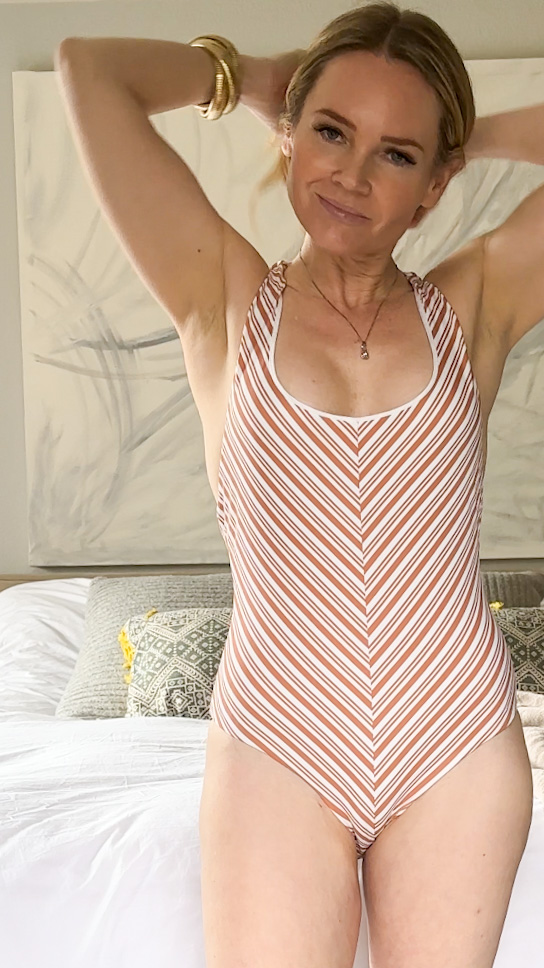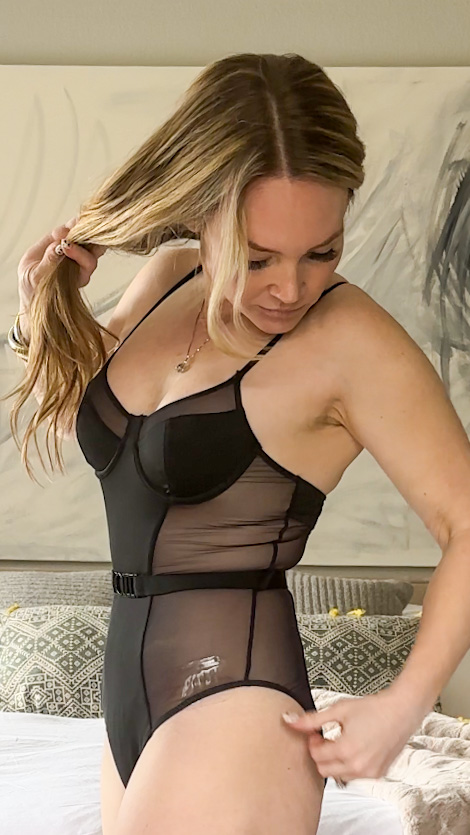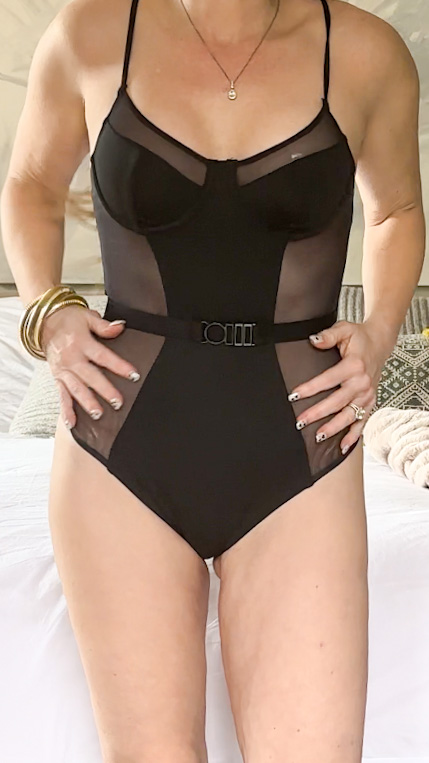 These one piece Suits I feel I can get a lot of movement while in them without worrying too much about incisions showing and be a little more active in while on vacation. I have never worn two pieces, I have always gravitated toward one pieces and I think these do the job of making me feel covered and confident. I love the two pieces I am taking with me, it's been nice to find tow pieces that I feel equally confident and comfortable wearing.
Two Piece Swimwear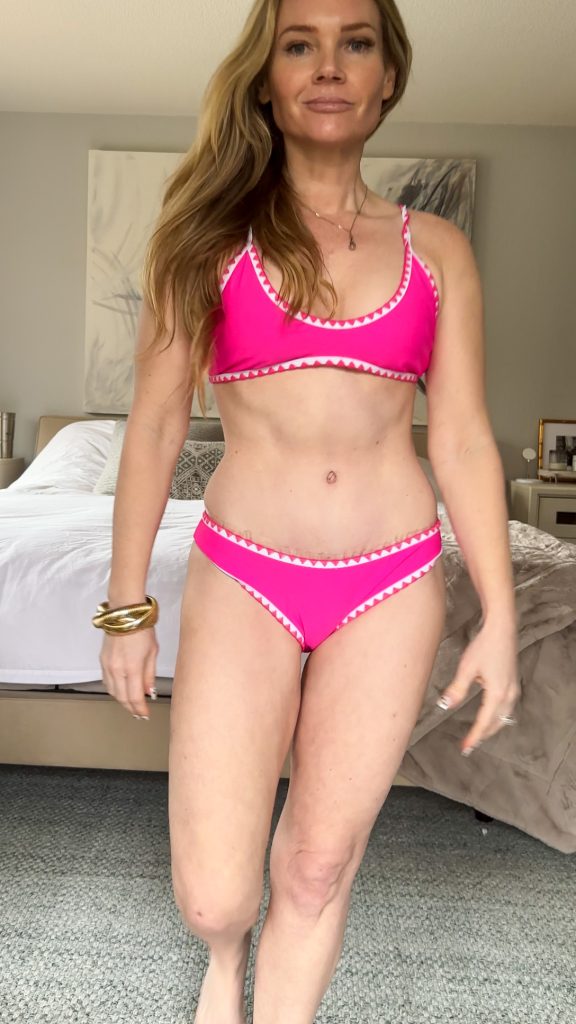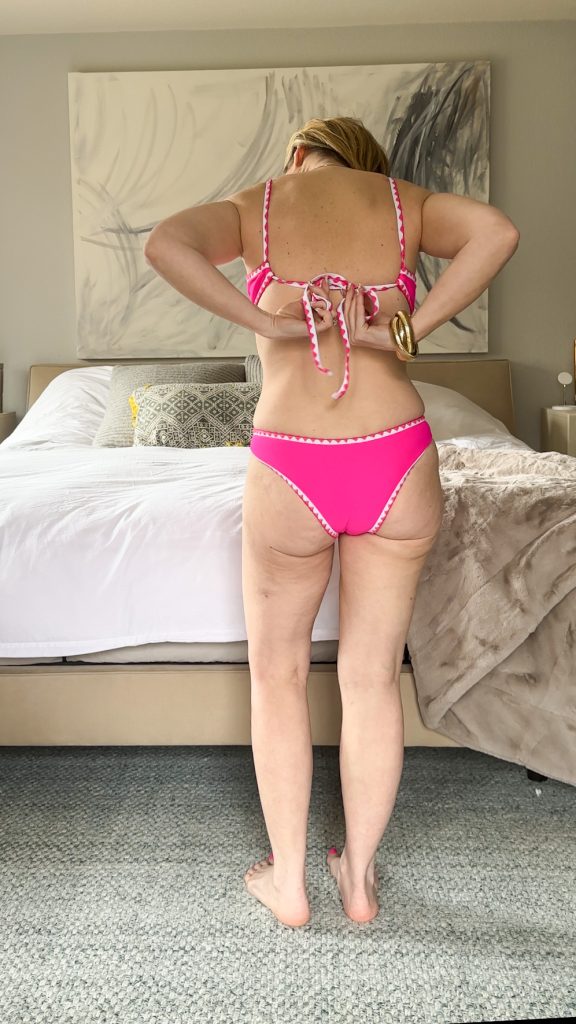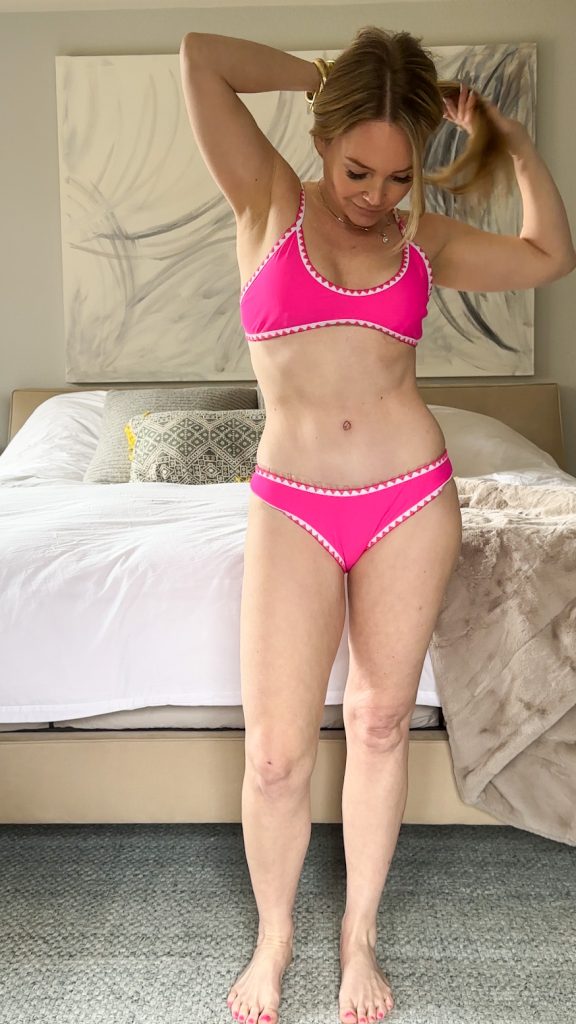 I love the vibrant color of this suit with the white stitching, I feel it makes it look way more expensive and cute. It is an Amazon suit and the fabric is really nice and it fits well.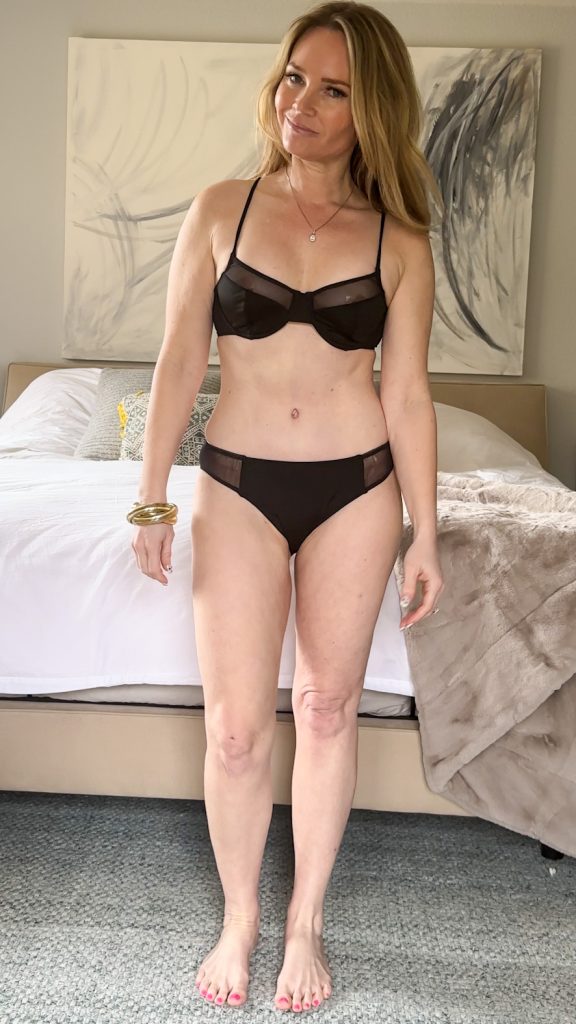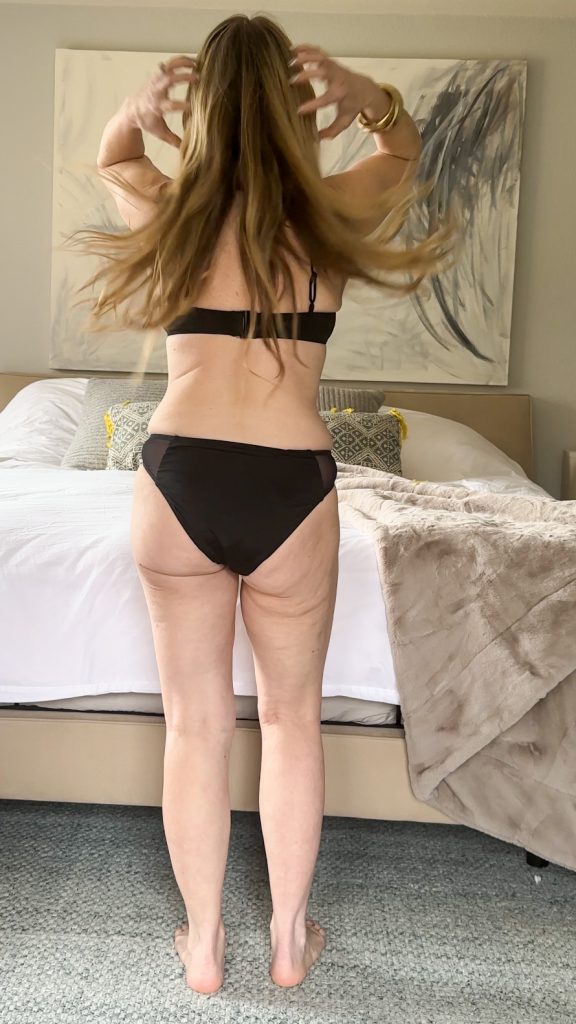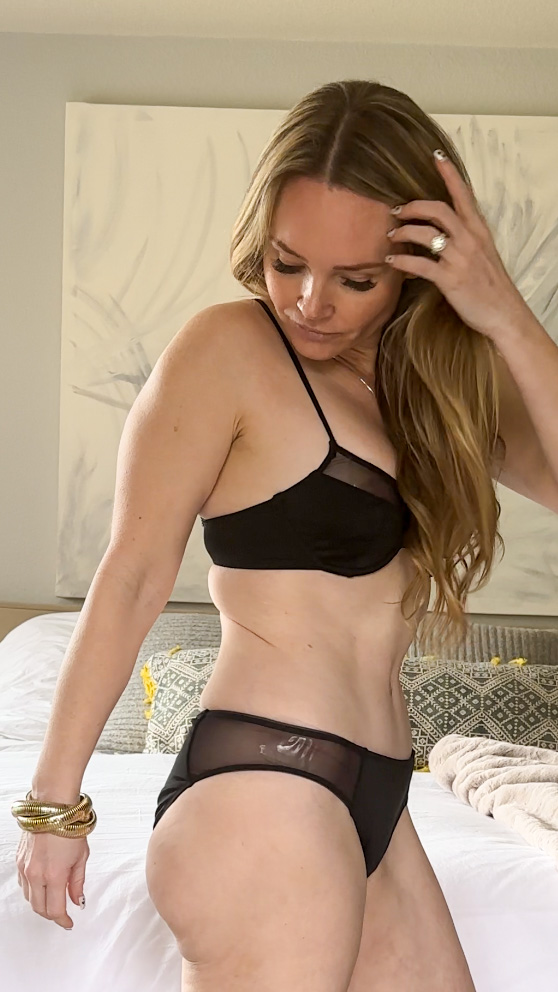 This black one is a little more daring, however, I have a beautiful cover-up if I feel I need to put one on, it is more of a laying out suit, and I love the cut of this one.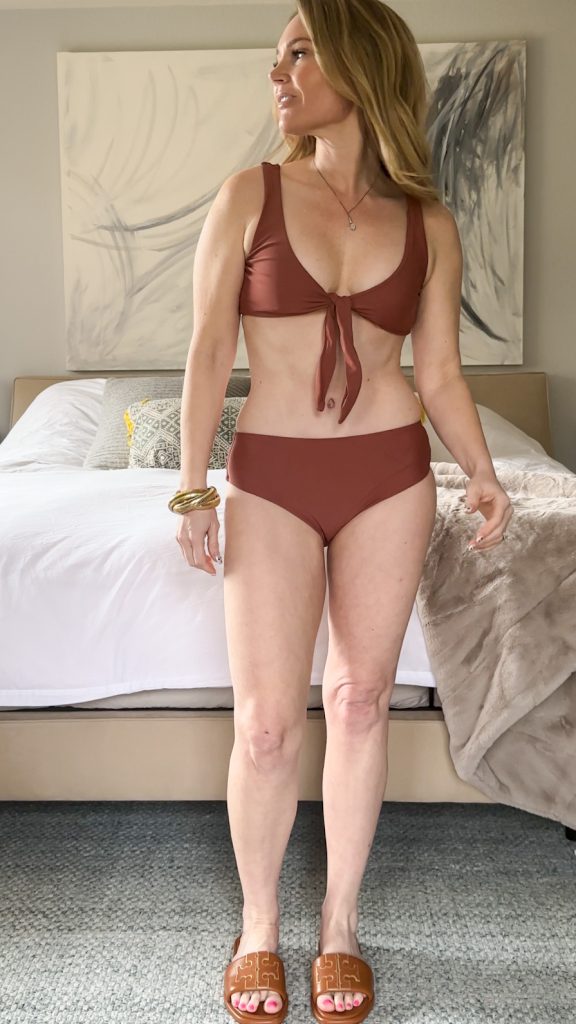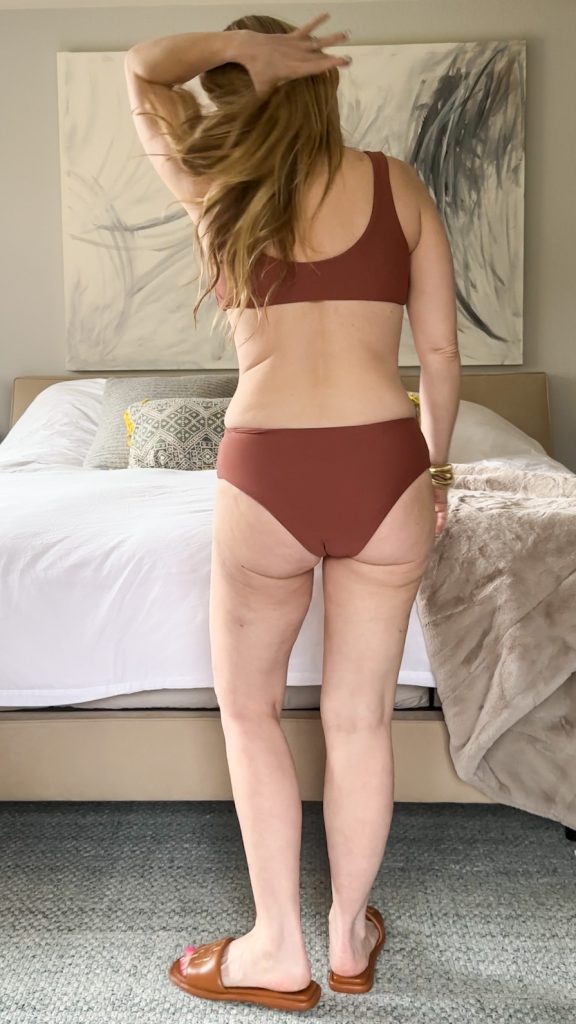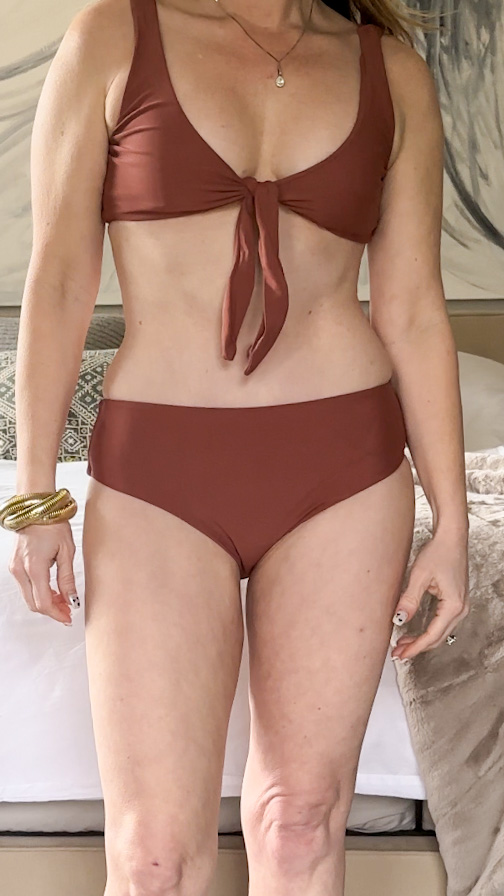 I love the color and fit of this suit, it is most like me out of all the two pieces. Sort of has that 70s vibe. Perfect, another amazon suit.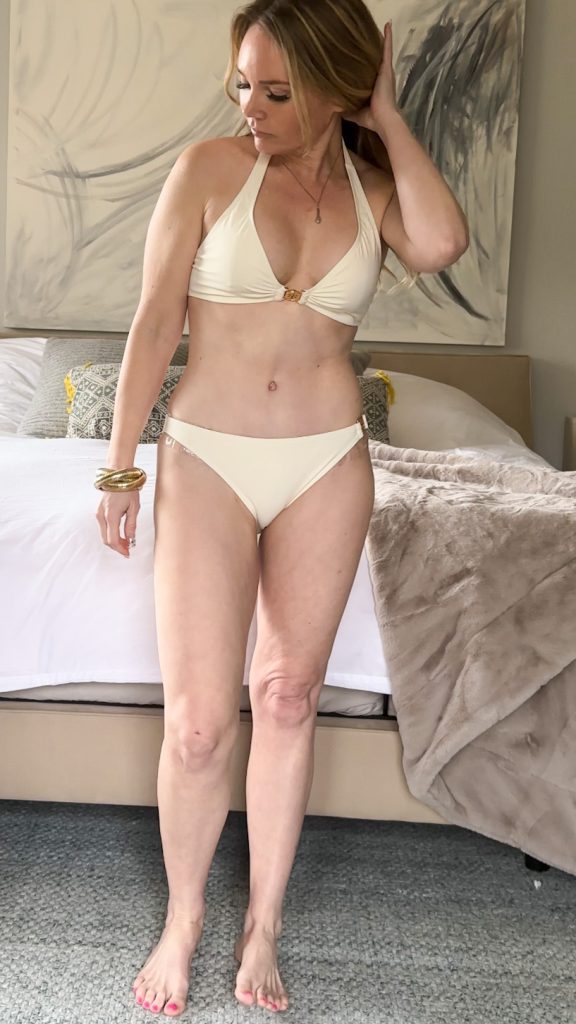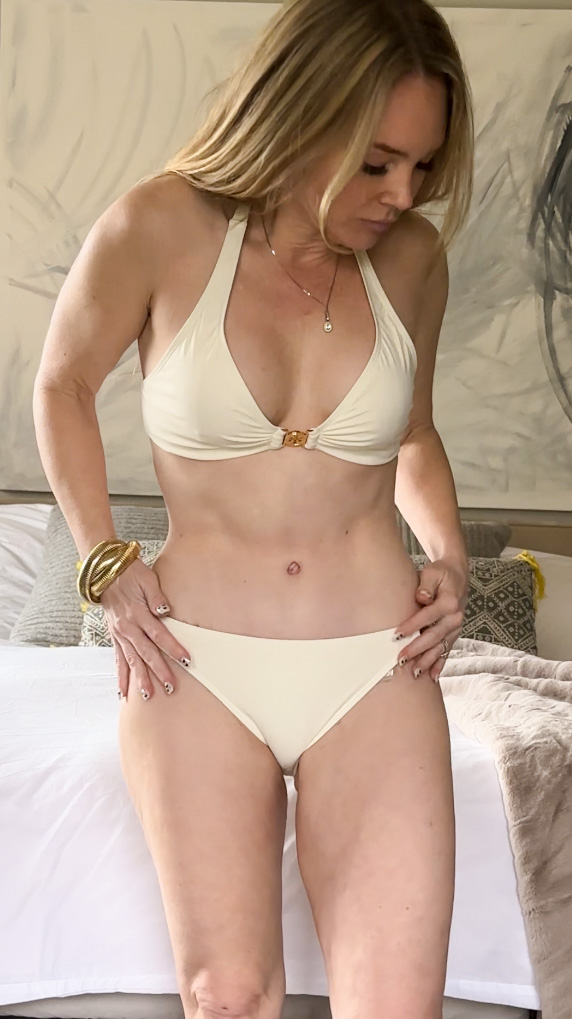 This cream Tory Burch suit is really nice too, I like the gold details. It comes with cups but I take mine out. It is comfortable.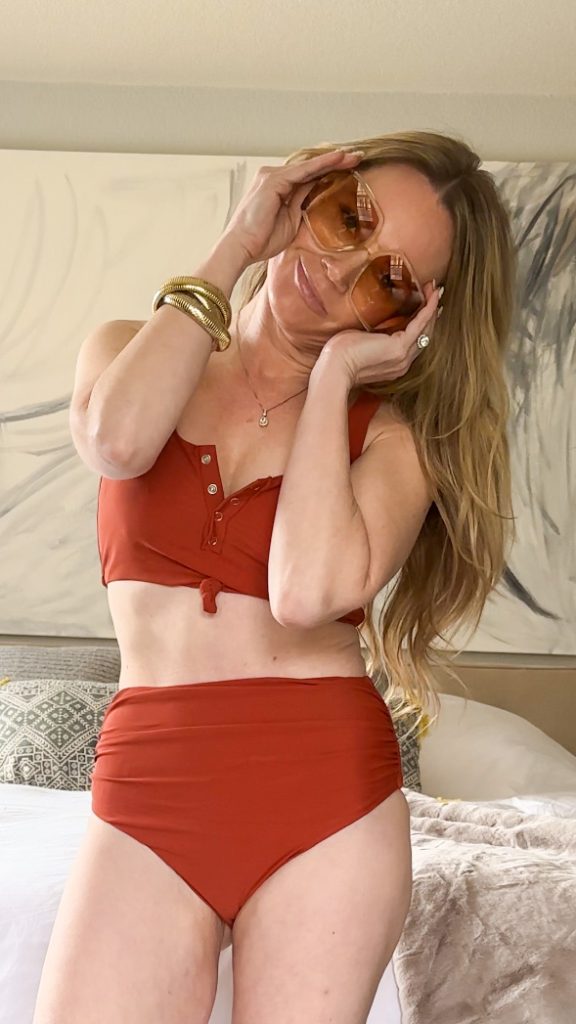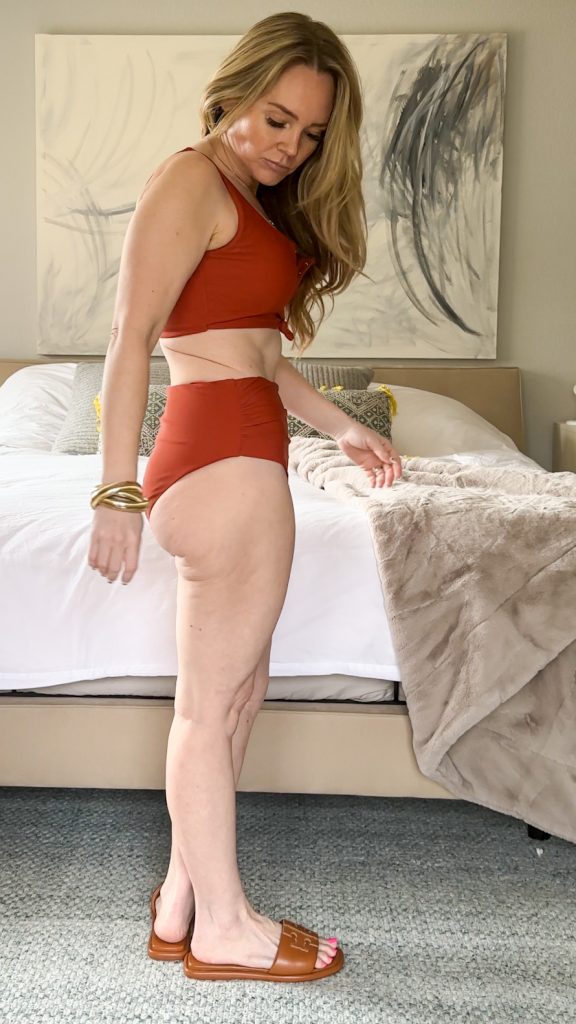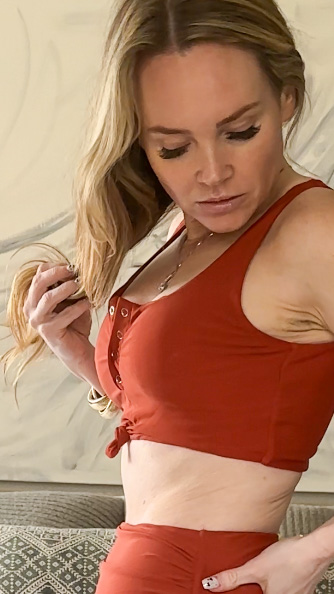 This is another me suit, the color and fit – that 70s look. Also, amazon.
Coverups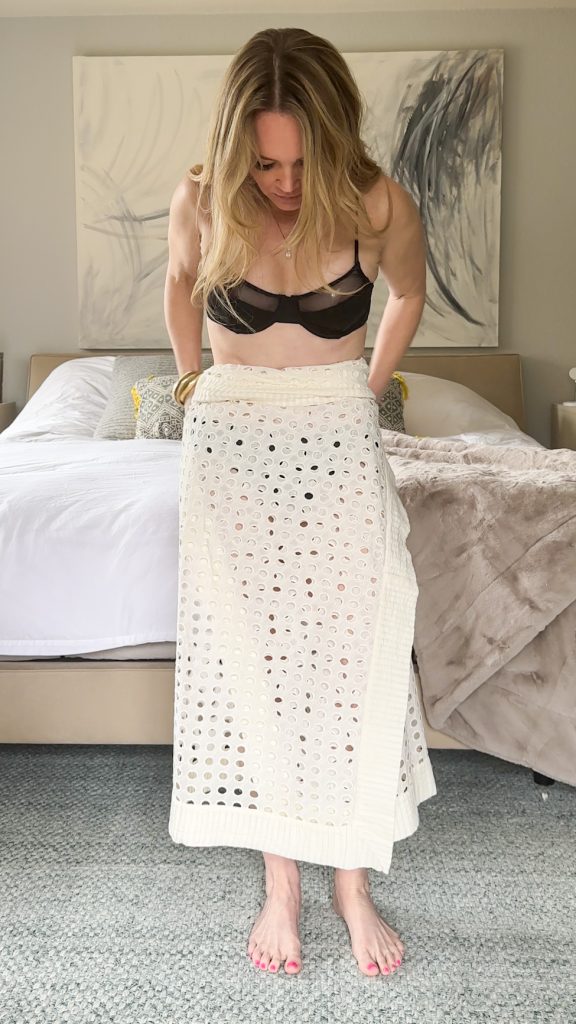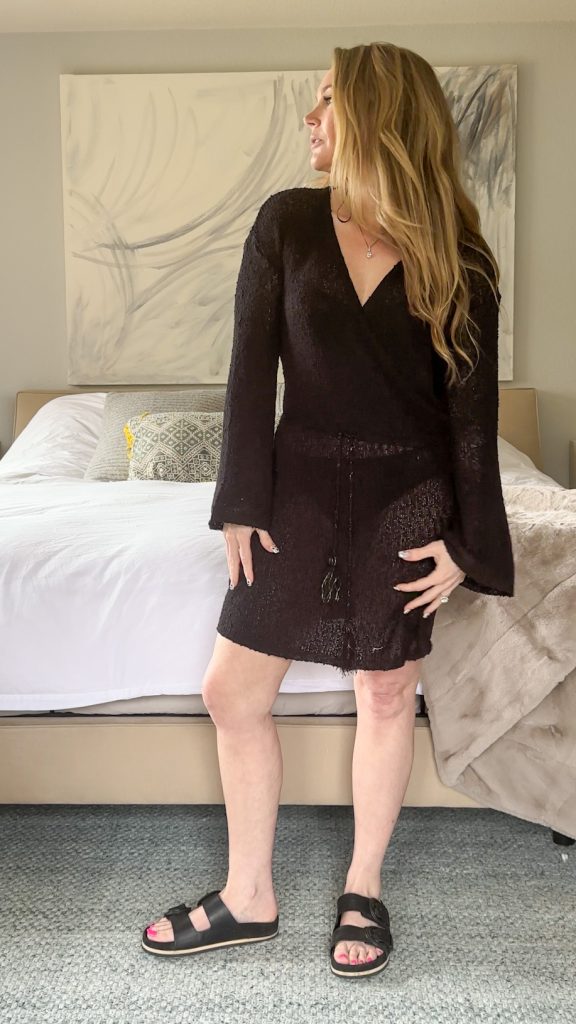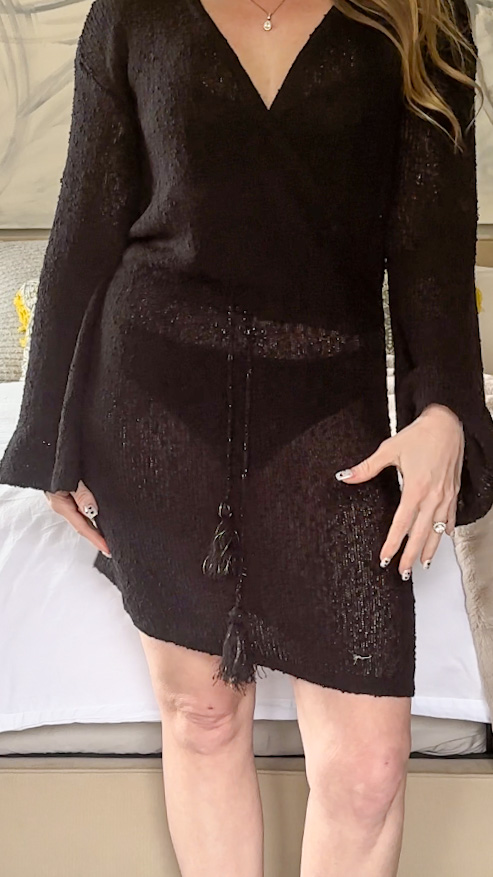 The white eyelet sarong is a little large on me and it sort of takes over my body making me look short ( I am ) I might keep this or exchange it. I love the black cover-up – it has these little gold details in the tie part in the front and it is really comfortable.
SHORTS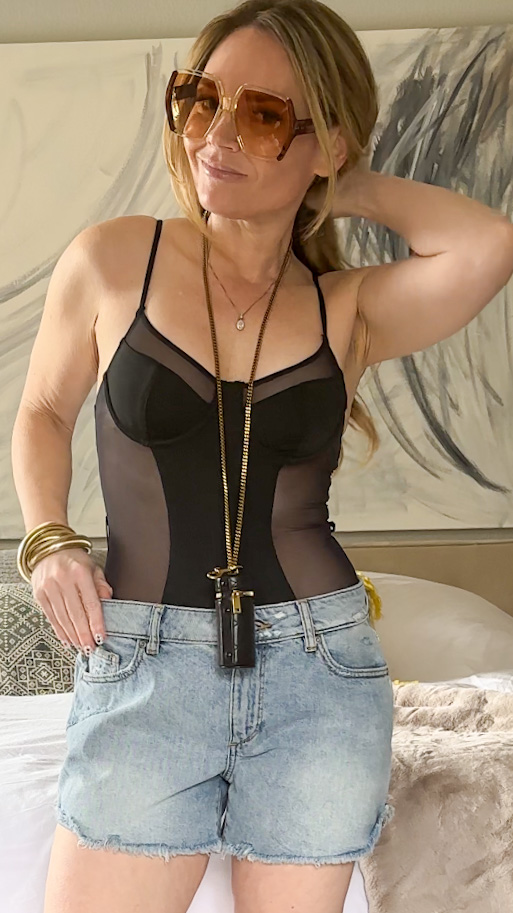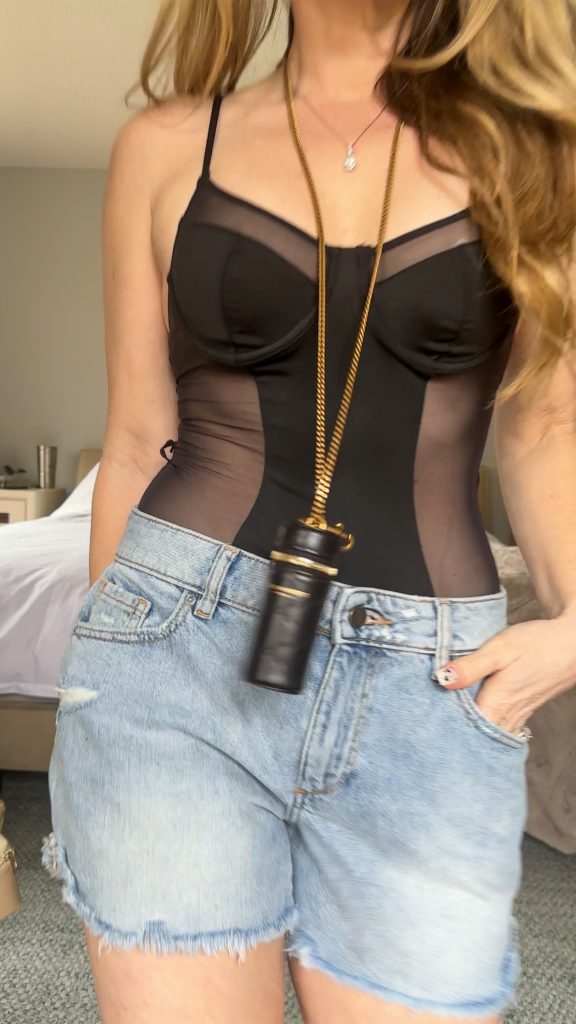 I was looking for the perfect wash and these shorts fit the bill. Very comfortable, I am wearing a size 27 for a more relaxed fit. I think the Saint Laurent Lipstick case and Gucci Sunglasses Kick it up a whole notch….It was a birthday gift from Jason, so I love it!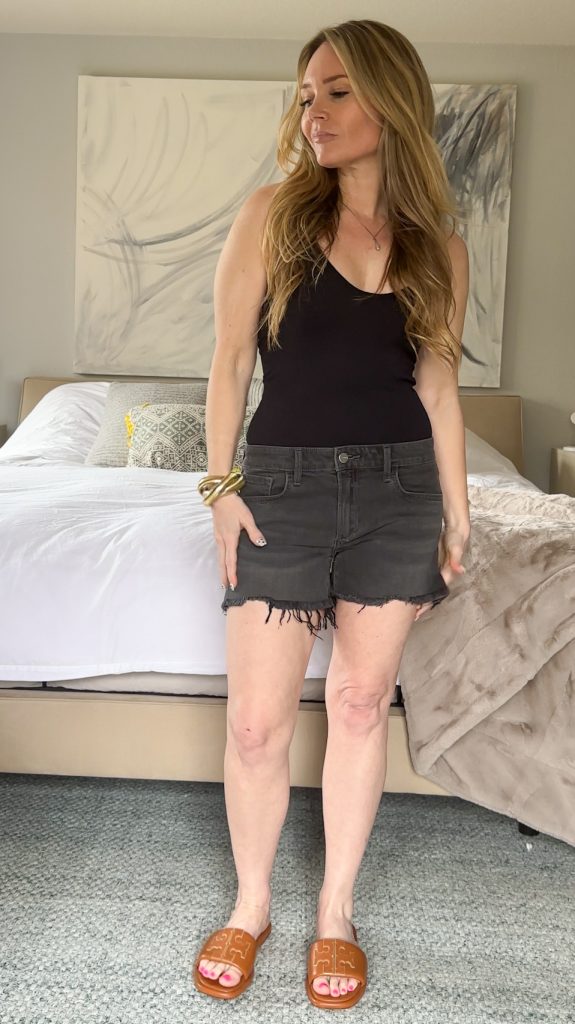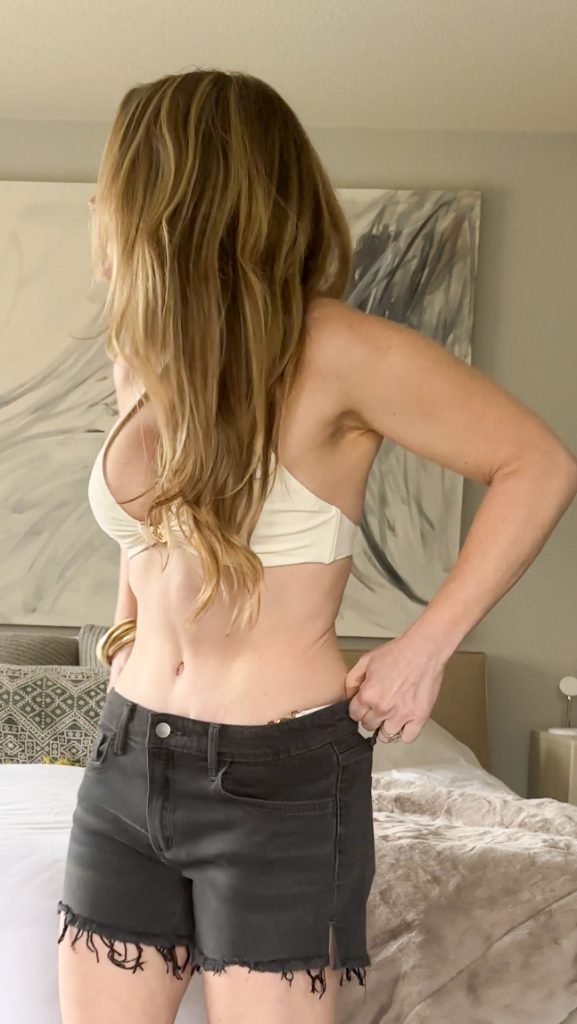 These black Joes Jeans cut-offs are a perfect addition to match all my color palette for my vacation clothes. I bought a black body suit, however, I can wear them with a tow piece as well as a one piece. These sandals I bought last year and they are still in stock this year. Melissa came to visit me and she had a pair, I knew I too would like them because the ones I bought were not as comfortable- we headed to my Nordstrom to find me a pair, and score! These are sandals worth having in your summer wardrobe. Wear with dresses, beach, running out the door – anything really!
DRESSES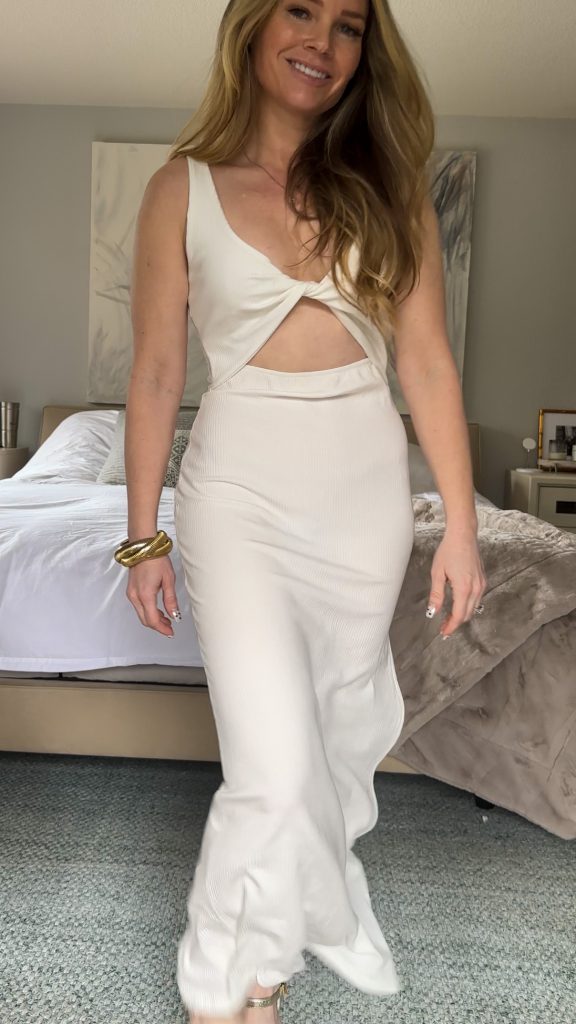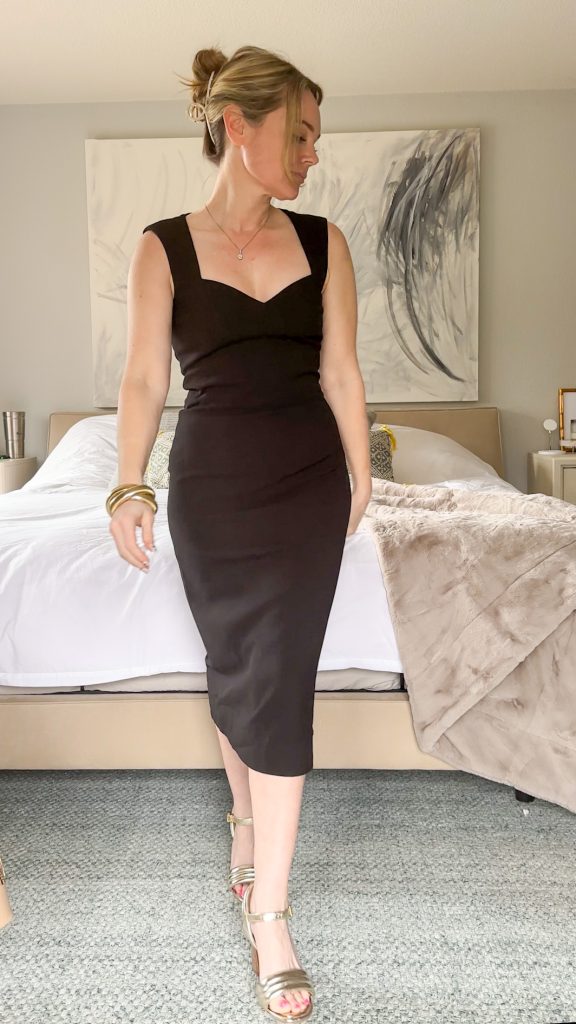 You Can't go wrong with a Dress The Population Dress (in black) and a white dress for dinners on vacation with my Tory Burch block gold heel.
BEIS WEEKENDER BAG FROM NORDSTROM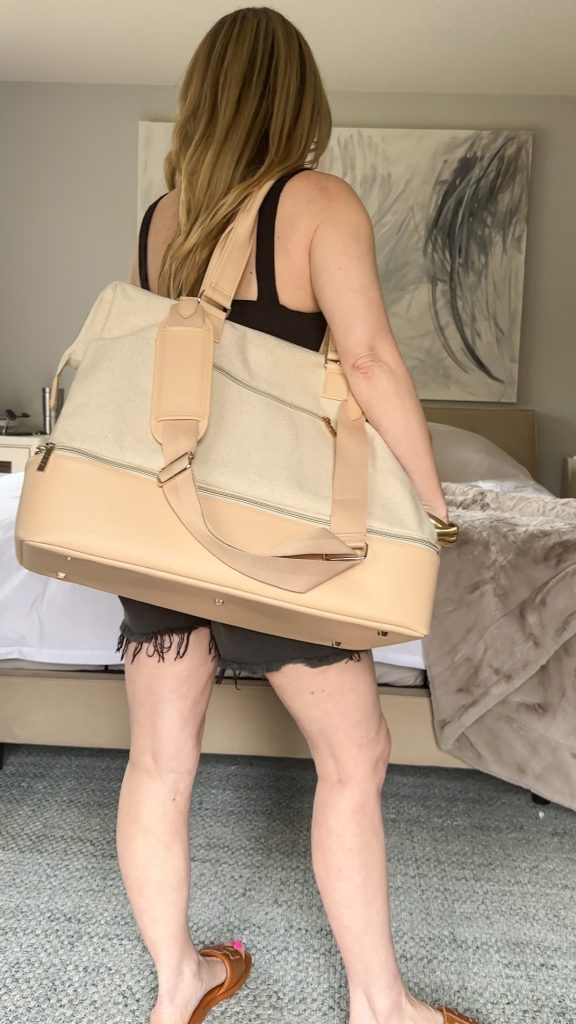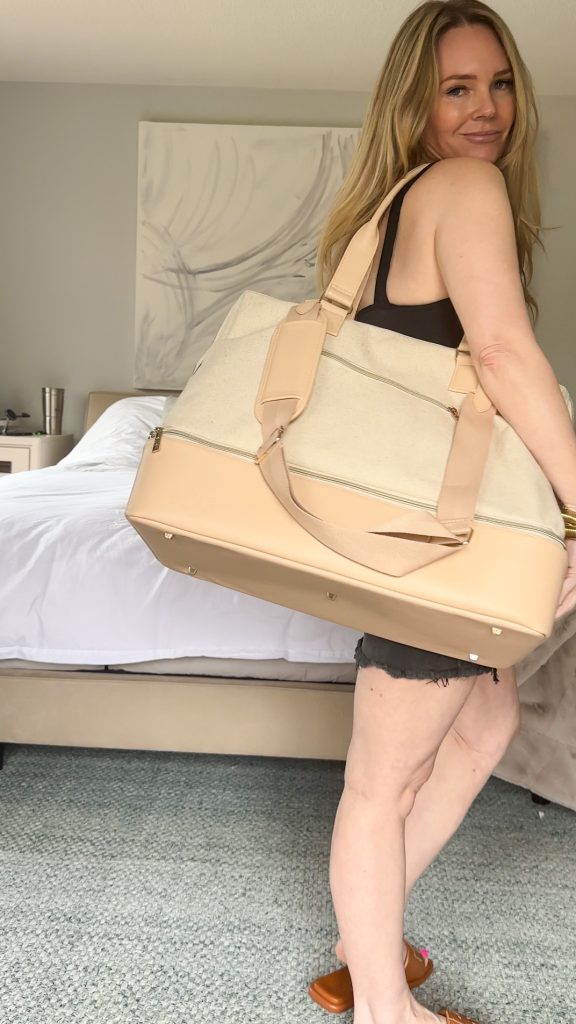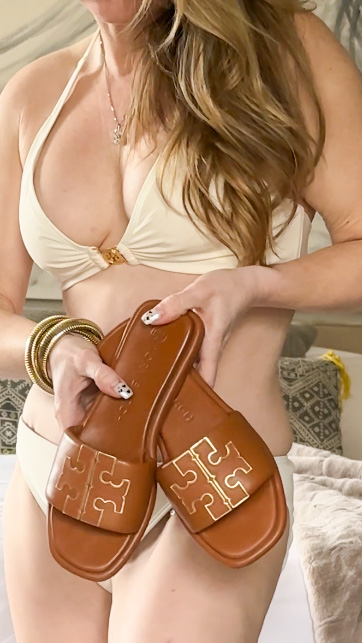 LINK: TORY BURCH PERFECT Summer Slide!
Nice Sleepwear For Vacation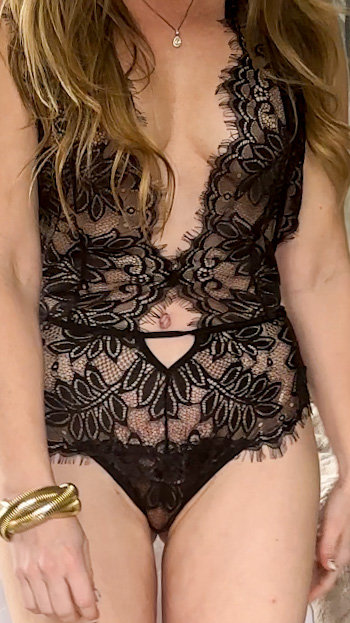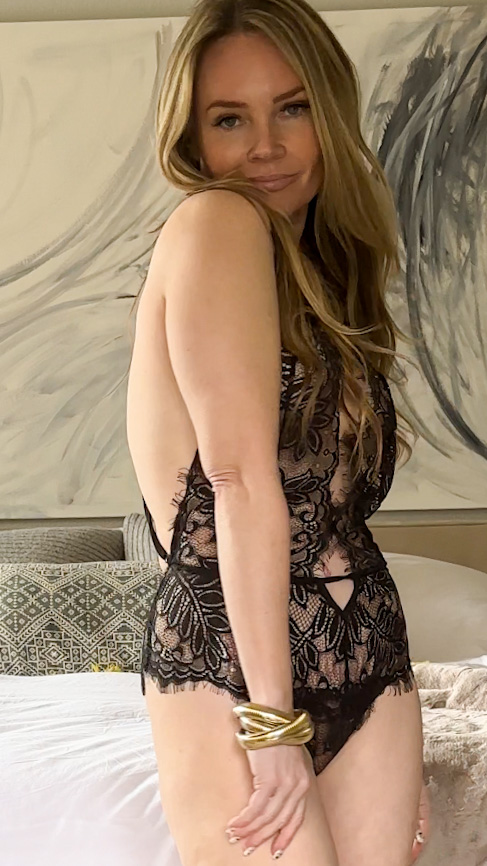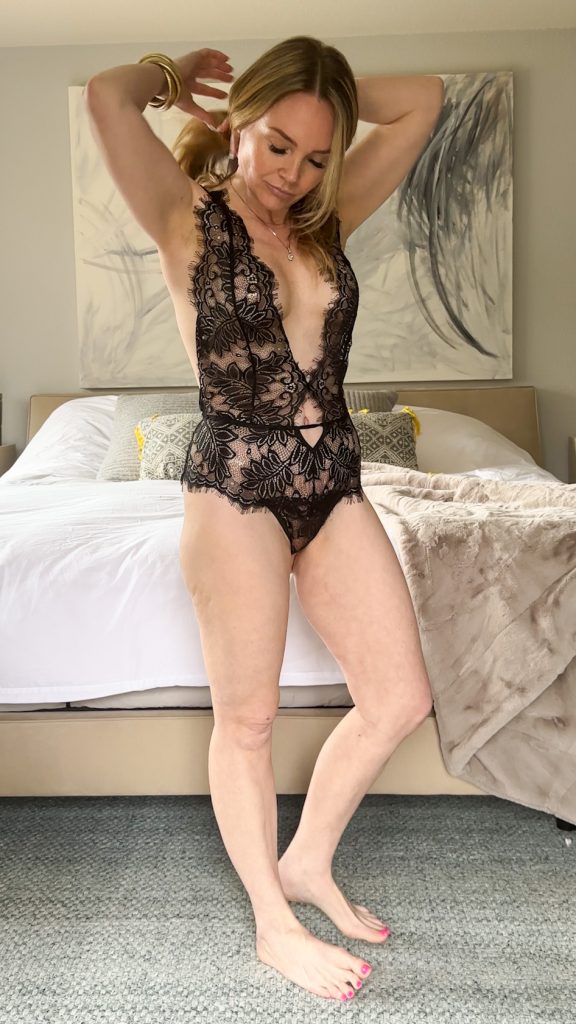 You Must check out the lingerie and sleep section in my amazon storefront, no more paying so much money for nice lingerie or sleep wear.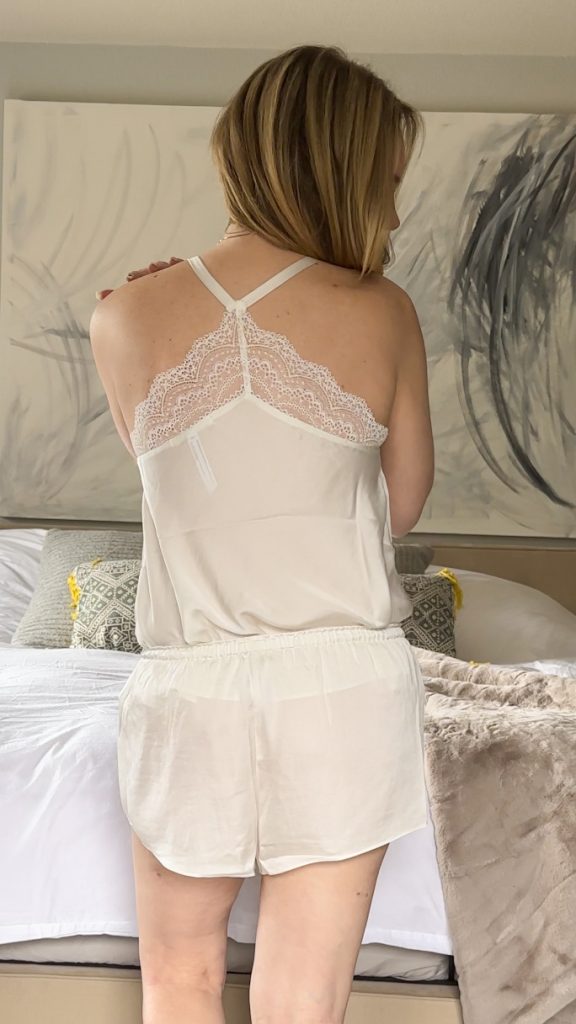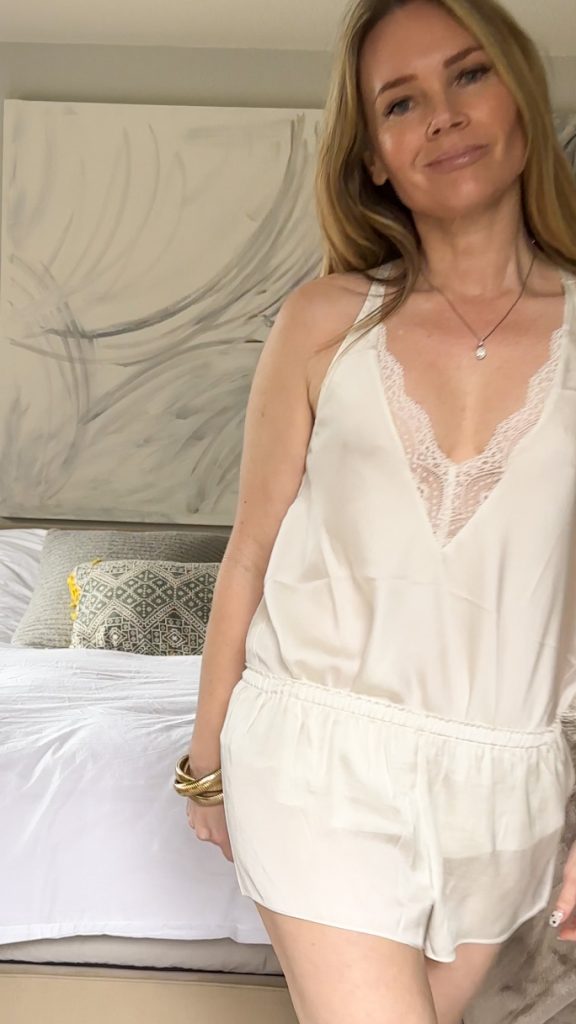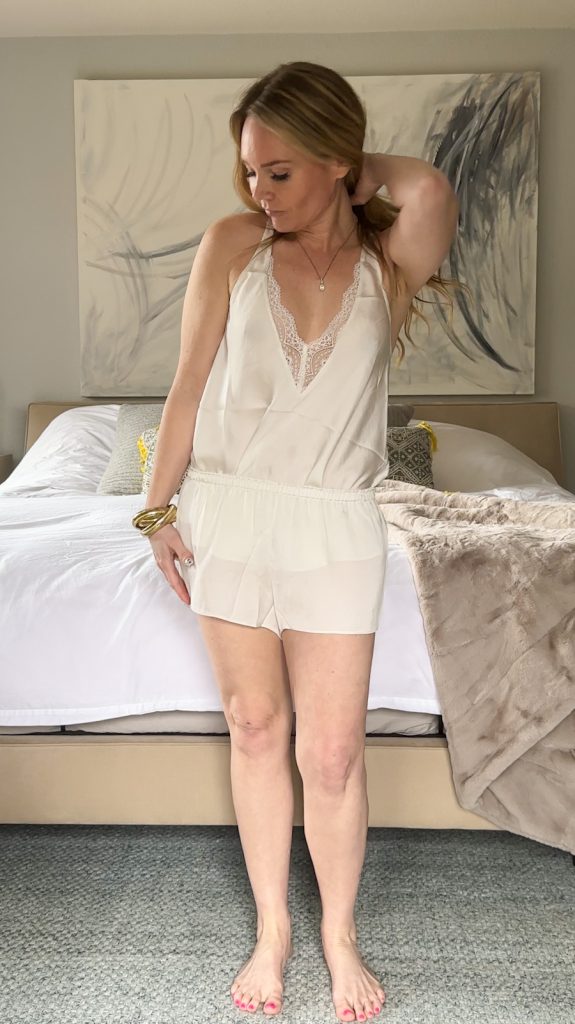 Nothing like a light satin sleep set with lace, keeps you cool while looking and feeling pretty.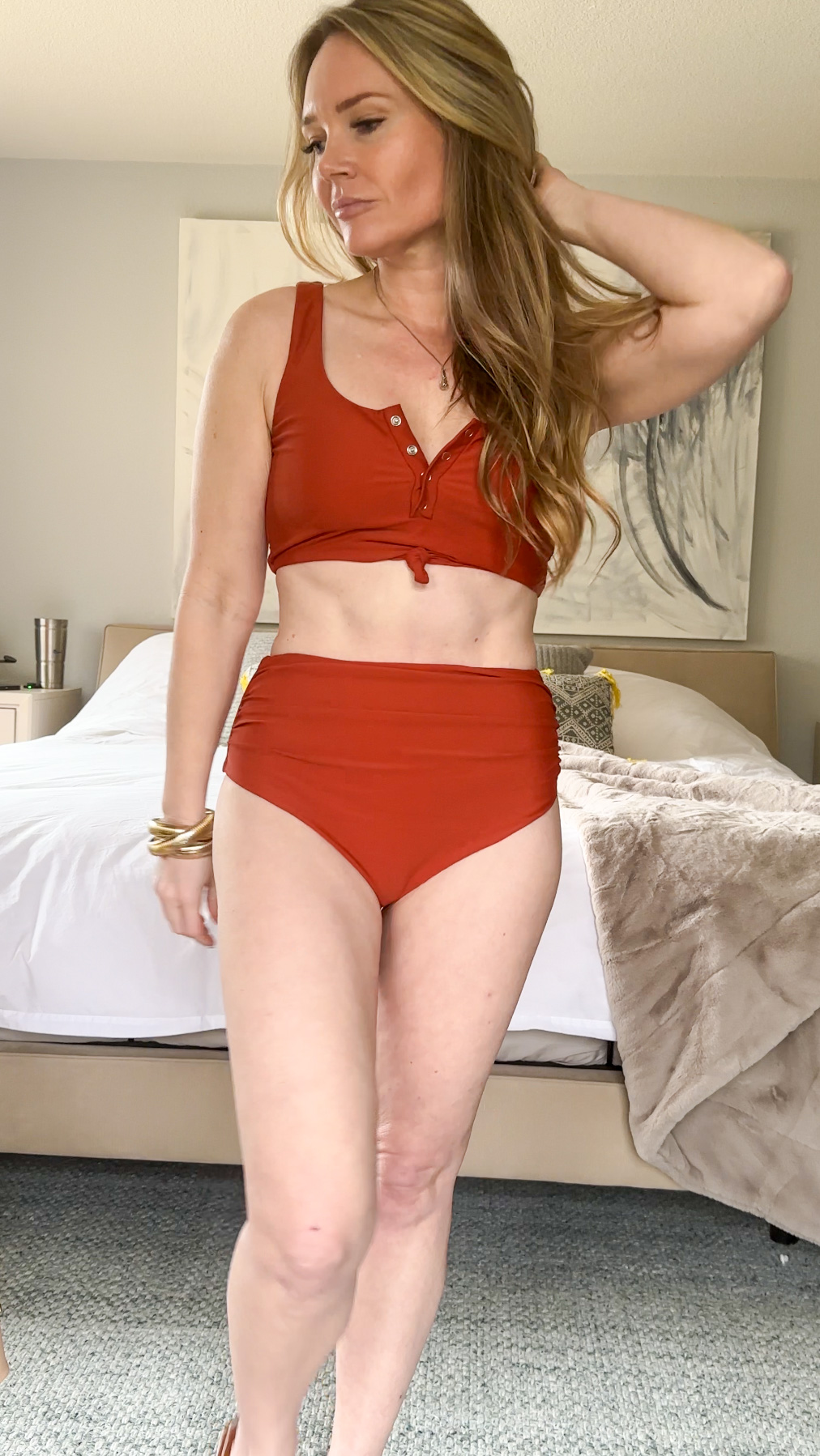 Everything is linked! I am so EXCITED to get away with Jason!!xo- Kim
IN THE VIDEO BELOW IS MY DAY 3-5 RECOVERY FROM MY MOMMY MAKEOVER – PRODUCTS ARE LINKED BELOW.
PRODUCTS FROM THIS BLOG :
Beis Weekender Bag https://bit.ly/3YL7nwJ
Tory Burch Heels Gold https://bit.ly/3JzzY3I
Gucci Oversized Hexagonal Sunglasses https://bit.ly/3FoPWeA
Saint Laurent Lipstick case https://bit.ly/3JCwpcZ
Gold Cobra Bracelet https://amzn.to/3mX6V1i
Gucci Sunglasses https://bit.ly/3Fl0E5R
L Space White Bottom https://bit.ly/428HyJI
L Space Top White https://bit.ly/3LljXzN
Solid & Stripe Black Bikini Top https://bit.ly/3Tc09Aw
Solid & Stripe Black Bikini bottom https://bit.ly/3JzC5oa
Solid & Stripe One Piece https://bit.ly/3ZVMtvQ
DL1961 Denim Shorts https://bit.ly/3JChX4I
Joes Jeans Black Denim shorts https://bit.ly/3Fljytd
Swim Coverup Cream/white Paired eyelet https://bit.ly/3JBTMDo
Black Body Suit https://bit.ly/3LgKqOR
L Space White Dresshttps://bit.ly/3YFIRgh
L Space Black Cover up https://bit.ly/3JeMJ2n
Dress the Population Dress Black https://bit.ly/3LhxYhT
Flora Nikrooz sleep set (similar) https://bit.ly/3mK3hYl
Easydew Silk Collagen : https://amzn.to/3FpMjF3
Tory Burch Miller Halter Bikini Top https://bit.ly/3SFI91b
Tory Burch Miller Halter Bikini Bottom https://bit.ly/3J1Hp3j
Swept Away Morgan Underwire Bikini Top BILLABONG https://bit.ly/3ZwFvNv
*similar to what is shown
Billabong Swept Away Tie Side Tanga Bottom https://bit.ly/3KS3v9N
*similar to what is shown
ZAFUL Women's High Waisted Bikini Scoop Neck Swimsuit Two Piece Snap Top Brown https://amzn.to/3kEQdCU
2 Piece Triangle Bikini Set Rhinestone https://amzn.to/3xZO3Rv
RVCA Women's Standard Cross Back Swimsuit Bikini Top Canyon Rose https://amzn.to/3J2shCS
RVCA Women's Standard Swimsuit Bikini Bottom Cheeky Cut https://amzn.to/3KOB10M
RVCA Women's Standard Medium One Piece Swimsuit https://amzn.to/3ZzEHay
SweatyRocks Women's Swimwear Set Solid Scoop Neck High Waisted Bikini Swimsuits https://amzn.to/3JeMBRL
SweatyRocks Women's Sexy Bathing Suits Criss Cross Tie Knot Front Deep V Open Back Leopard One Piece Swimwear https://amzn.to/3J5KVd9
ZAFUL Womens Solid Color Strap Padded Front Knot Bikini Set https://amzn.to/3mk82HH
ZAFUL Women's Tie Back Padded High Cut Bralette Bikini Set Two Piece Swimsuit Yellow https://amzn.to/3kHZ2Mf
ZAFUL Women's Tie Back Padded High Cut Bralette Bikini Set Two Piece Swimsuit Rose Red https://amzn.to/3SFziN0
La Blanca Women's Standard Convertible Wrap Skirt Swimsuit Cover Up https://amzn.to/3yabOGh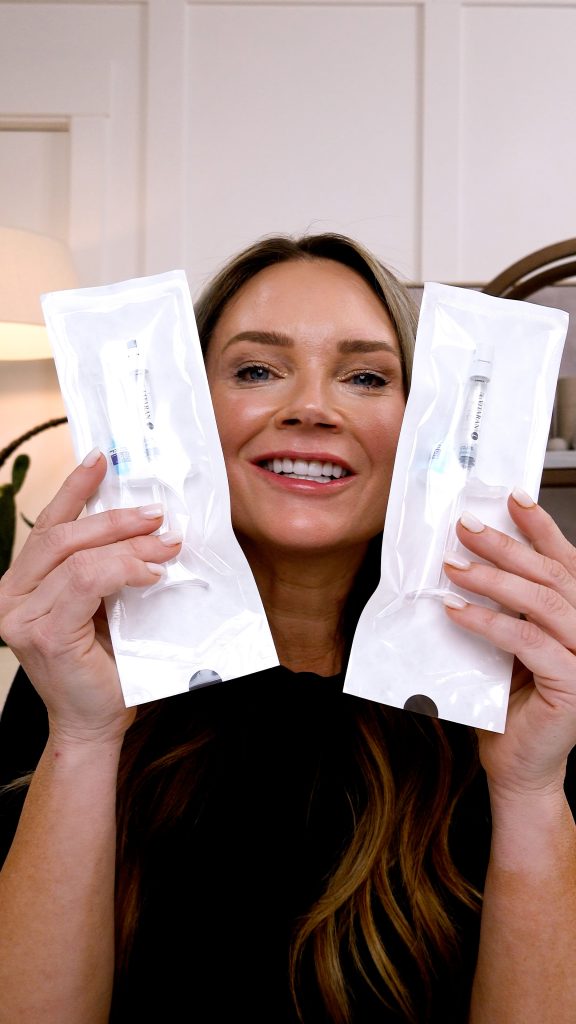 PREP VIDEO: https://vimeo.com/868165223?share=copy INNOTOX TOXIN INJECTIONS My Innotox set up. I drew up each syringe…