Celliance Hydna Telomere Botulinum, nourishes the skin, fills and smoothes wrinkles, restores elasticity to the skin. Contains as well a peptide of gold in combination with botulinum toxin the main preparation for botulinum injections.
Benefits
As well, Deep Moisturization.
Moreover, Wrinkle reduction.
In addition, Healthy skin tone.
And also, Vitamin complex for skin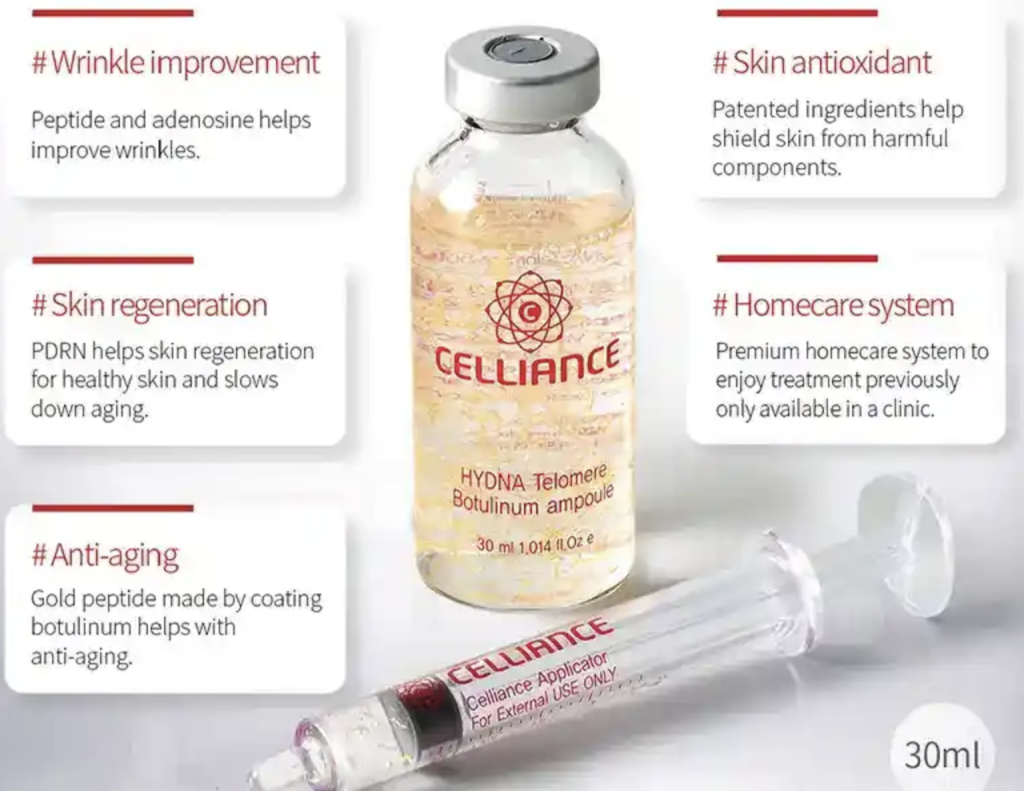 Apply 1-2 times a day after cleansing.
First, carefully remove the plastic cover.
Then, when filling the syringe, turn the bottle upside down or at an angle.
Next, apply the contents of the syringe to the skin, gently massaging the treated areas.
And, thanks to the special packaging, there is no need to worry about losing the plastic cover. So, the rubber gasket prevents the contents of the ampoules from leaking.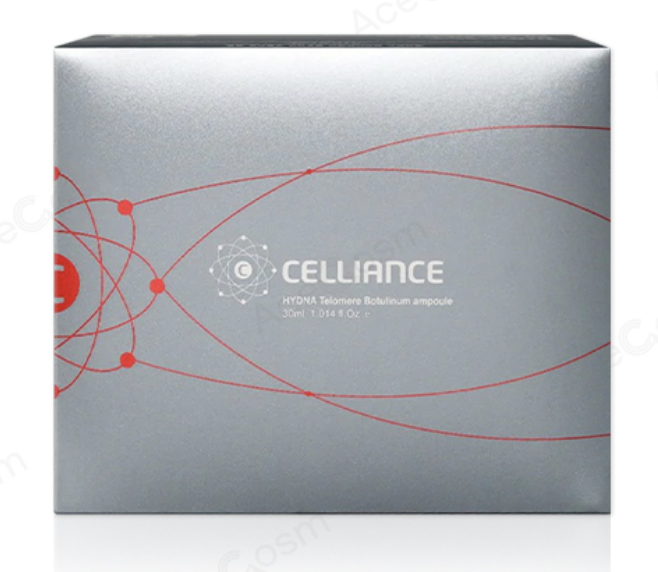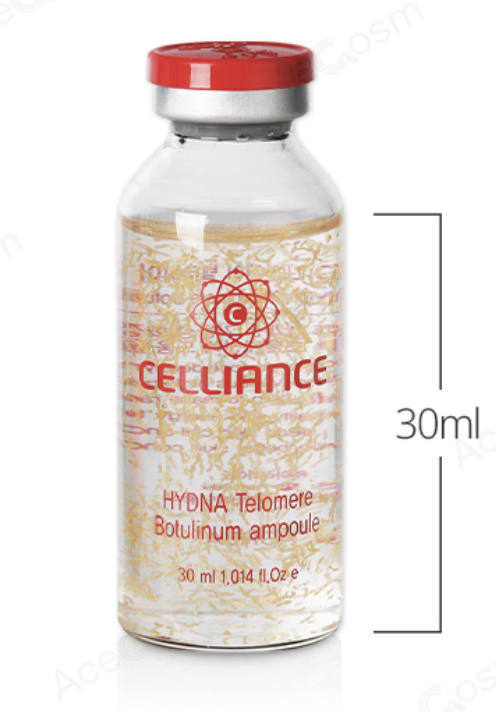 USE CODE: KAOS10
LINK: CELLIANCE HYDNA TELOMERE BOTULINUM AMPOULE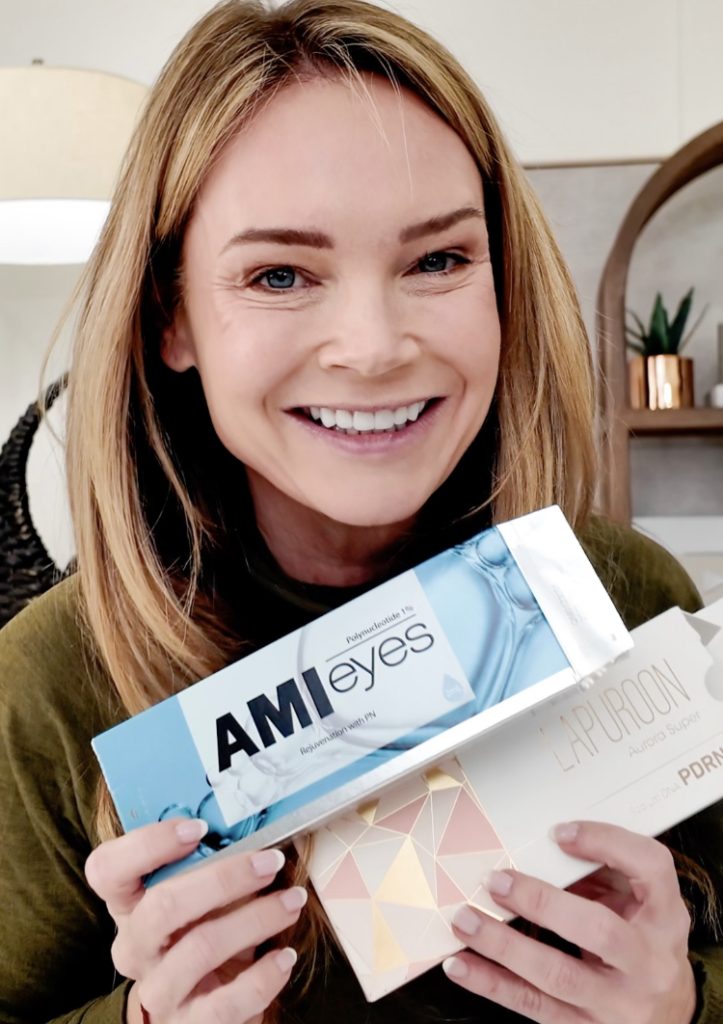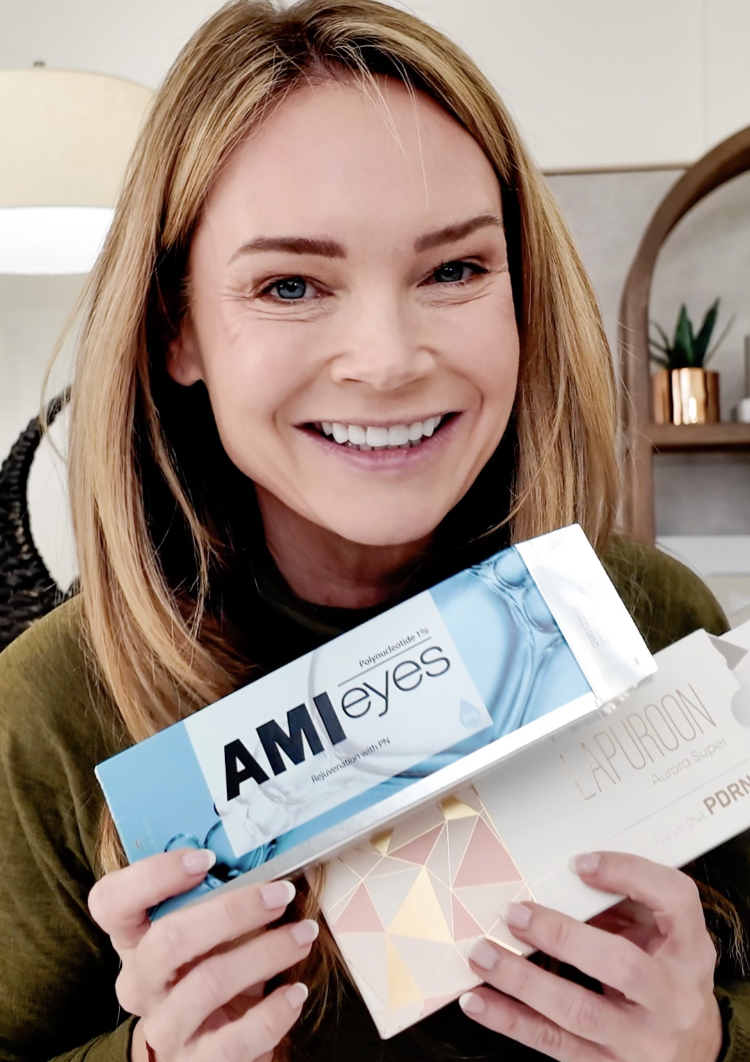 https://vimeo.com/888909805?share=copy MESOTHERAPY EYES AND NECK REJUVENATION For this Meso treatment, I'm strengthening the loose skin…
This error message is only visible to WordPress admins
There has been a problem with your Instagram Feed.