Aquashine BR Soft Filler is a mesotherapeutic product that can be used to reduce wrinkles and increase skin elasticity, as well as to reduce hyperpigmentation of any kind. Pigmentation disorders are not only lightened and thus reduced but also prevented to a certain extent. The comprehensive active ingredient complex of moisturizing, pure hyaluronic acids and various effective ingredients, such as a variety of amino acids and vitamins, thus regenerates the skin cells and minimizes skin problems effectively and long-lasting.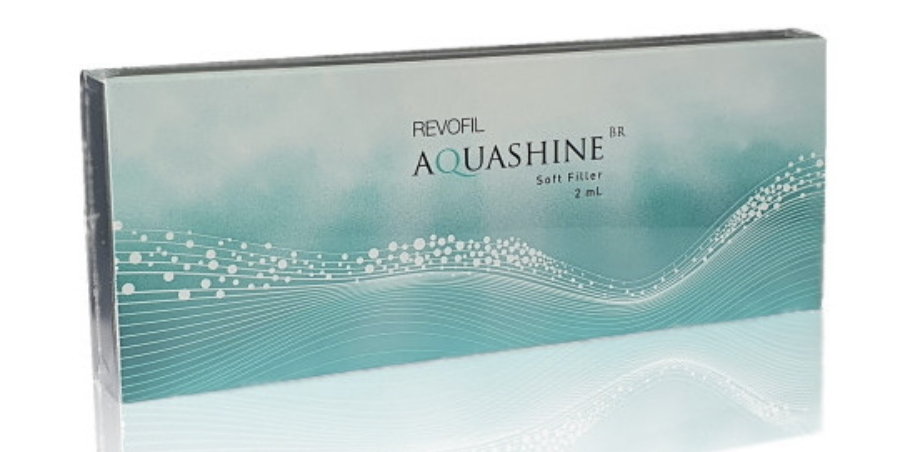 Why Aquashine BR Soft Filler is so effective
Caregen's Aquashine BR Soft Filler is a skin-brightening and revitalizing gel filler consisting of non-cross-linked hyaluronic acid and a comprehensive and versatile rejuvenating complex. The treatment possibilities of this dermal filler are almost limitless, as the skin on the face, neck, décolleté and even the hands can be hydrated, firmed, and even brightened.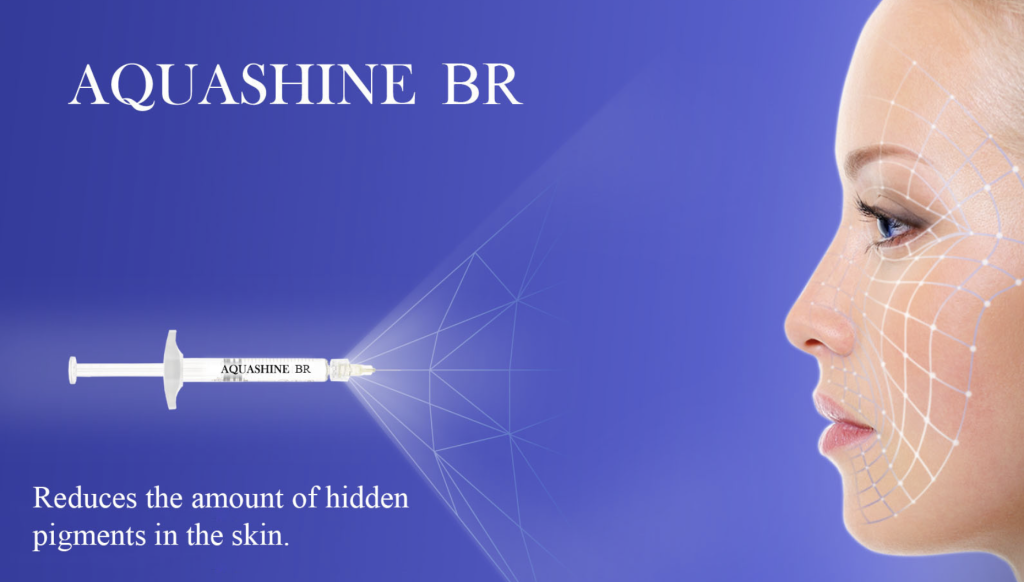 What treatment areas are covered by Aquashine BR Soft Filler?
This product offers a wide range of treatment options. The skin on the face, neck, décolleté, and hands can be hydrated, revitalized and above all lightened, i.e. hyperpigmentation can be counteracted. In addition, fine lines and light wrinkles of all kinds can be reduced, specifically, these are: Crow's feet, glabellar lines, wrinkles, marionette lines, mento labial folds, nasolabial folds, perioral folds and neck wrinkles.
What does the Aquashine BR Soft Filler consist of?
One pack of BR Soft Filler consists of an injection syringe containing 2ml of the active ingredient. Please note that this product does not contain a needle due to legal requirements.
What are the ingredients of Aquashine BR Soft Filler?
Aquashine BR consists of non-cross-linked hyaluronic acid and a multi-part rejuvenation complex. This complex contains the following ingredients: 24 amino acids, 14 vitamins, 8 minerals, and a coenzyme. The 4 peptides also contained are Oligopeptide-34, Oligopeptide-51, Oligopeptide-72, and Decapeptide-23.
What is the concentration of hyaluronic acid in Aquashine BR Soft Filler?
The concentration of the hyaluronic acid gel is 15 mg/ml.
How soon are the Aquashine BR Soft Filler results visible after a treatment?
An Aquashine BR Soft treatment offers immediate results thanks to the gel-like consistency of the product. As a result, clients experience an increase in self-esteem.
How long do the results of an Aquashine BR Soft Filler treatment last?
The results of BR Soft last approximately 8 to 12 months. However, there are some factors that can determine this. For example, the age, skin type or physical activity of the client. In addition, the technique used for this dermal filler plays a decisive role in the duration and intensity of the effect.
In what kind of application rhythm and in what way should the Aquashine BR Soft Filler be used?
For the most satisfactory result, it is recommended that the Aquashine BR treatment be performed in a rhythm of 3 sessions, each 4 weeks apart. During such a session, a 32G ½ cannula should be used, which is then applied to inject into the epidermal, or upper to middle layer of the skin.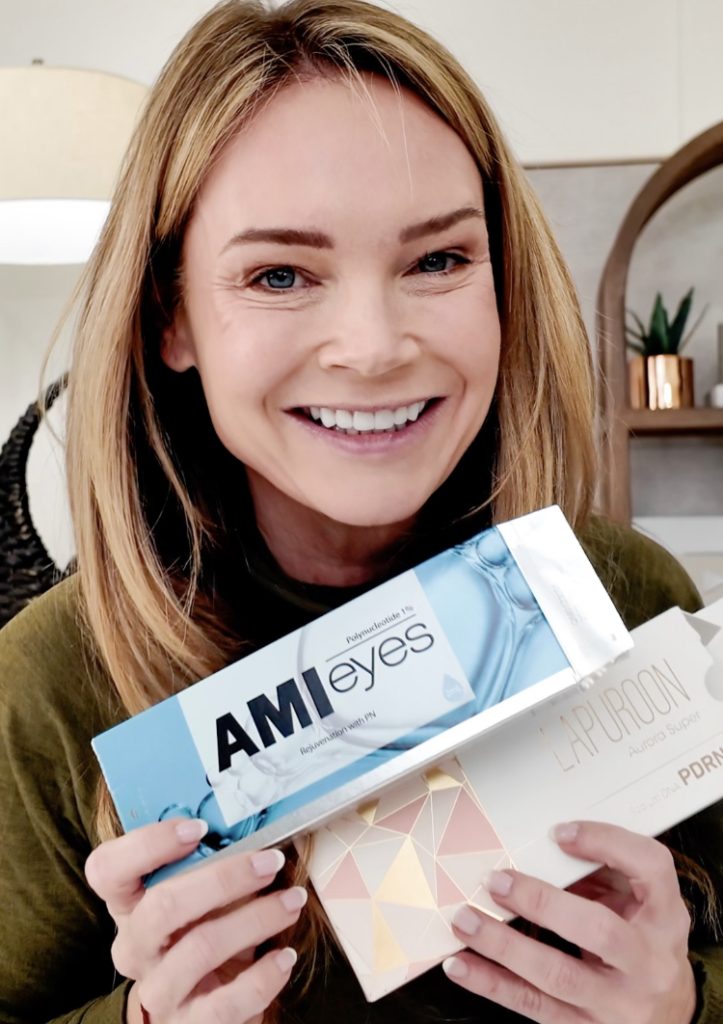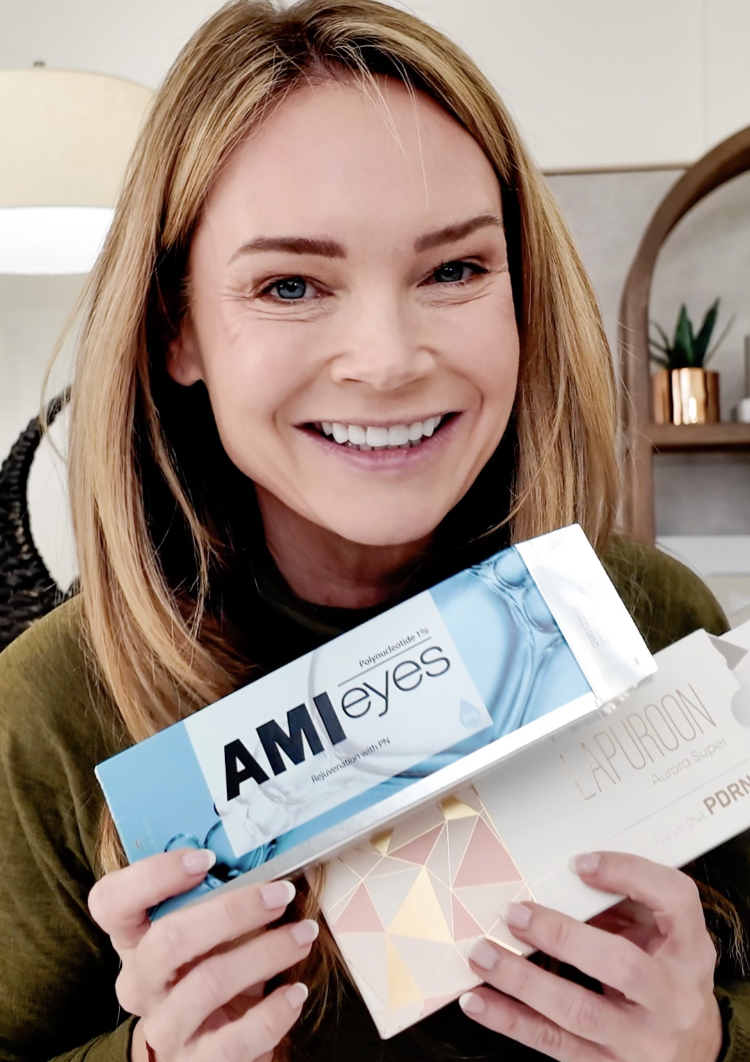 https://vimeo.com/888909805?share=copy MESOTHERAPY EYES AND NECK REJUVENATION For this Meso treatment, I'm strengthening the loose skin…
This error message is only visible to WordPress admins
There has been a problem with your Instagram Feed.