TCA chemical peels can range from mild to deep, depending on TCA concentration and whether combined with other peels.

The benefits of a TCA (Trichloroacetic Acid) chemical peel can vary depending on the depth of the peel. Here's an expansion on the advantages of different levels of TCA peels: PLEASE START OUT WITH A LOW DOSE TCA PEEL- I have been doing TCA peels for 5+ years. And always defer to the instructions given from Makeup Artists Choice.
Superficial TCA Chemical Peels:

Improved Skin Texture: Superficial TCA peels are effective at enhancing skin texture. They help to remove dead skin cells, promoting a smoother and more radiant complexion.
Reduction in Whiteheads and Blackheads: These peels can help reduce the occurrence of whiteheads and blackheads, which can be particularly beneficial for individuals struggling with mild acne or clogged pores.
Evening of Skin Tone: Superficial TCA peels can contribute to a more even skin tone. They help to minimize the appearance of minor pigmentation irregularities, such as sunspots and freckles.

Medium-Depth TCA Chemical Peels:

Reduction of Fine Lines and Wrinkles: Medium-depth TCA peels are known for their ability to improve fine lines and wrinkles. By stimulating collagen production and promoting skin renewal, they can result in a smoother and more youthful complexion.

Deep TCA Chemical Peels:

Improvement in Wrinkles: Deep TCA peels are suitable for addressing more pronounced wrinkles and lines. They work by deeply exfoliating the skin, which can lead to a significant reduction in the appearance of fine lines and wrinkles.
Skin Tightening: Deep TCA peels can have a skin-tightening effect. They encourage collagen production, which enhances skin elasticity and firmness.
It's worth noting that deep TCA peels can be somewhat unpredictable, and their use requires careful consideration and expertise due to the potential risks involved. Therefore, it's essential to research or use a skincare professional to determine the most suitable TCA peel depth for your specific skin concerns and goals. Additionally, post-peel skincare and sun protection are crucial to ensure the best results and minimize any potential side effects or complications.
Chemical peels have been a tried and tested skincare treatment for a significant period, and their effectiveness in addressing various skin concerns remains undeniable. They offer a valuable solution for a range of issues, including acne, hyperpigmentation, melasma, uneven skin texture, and fine lines and wrinkles. Among the diverse array of chemical peels available, TCA (Trichloroacetic Acid) chemical peels stand out as one of the most versatile options, providing different depths and treatment possibilities.
Versatility of TCA Chemical Peels:

TCA chemical peels are renowned for their adaptability. They offer a spectrum of treatment depths, making them suitable for addressing a wide variety of skin concerns.

Superficial Treatments:

When administered superficially, TCA chemical peels are highly effective in treating common skin issues such as:

Whiteheads and Blackheads: They help reduce and prevent the formation of these bothersome blemishes.
Uneven Skin Texture: Superficial TCA peels work to improve skin texture, resulting in a smoother and more radiant complexion.
Pigmentation Irregularities: These peels can help fade pigmentation issues like sunspots and freckles.

Medium-Depth Peels:

For individuals seeking treatment for fine lines and wrinkles, medium-depth TCA chemical peels are particularly beneficial. These peels stimulate collagen production and promote skin renewal, leading to a noticeable reduction in the appearance of aging signs.

Importance of Professional Application:

It's crucial to emphasize that the depth of the TCA chemical peel impacts the risk of adverse events. As the peel depth increases, so does the potential for complications. Therefore, it's essential to have TCA chemical peels performed by a skilled and knowledgeable professional, typically a dermatologist or licensed skincare specialist.
In summary, TCA chemical peels remain a highly effective and versatile treatment option for addressing an array of skin concerns. Their adaptability in terms of peel depth makes them a valuable choice for individuals looking to improve the condition and appearance of their skin. However, given the importance of professional expertise and the potential risks associated with deeper peels, it is imperative to know your skin when considering a TCA chemical peel. This ensures that the treatment is tailored to your specific needs and conducted safely to achieve the best possible results.
MY PROTOCOL AND LINK FOR TCA:
Follow the instructions in the leaflet provided from LINK: MAKEUP ARTISTS CHOICE – USE CODE: KAOS20
Apply Vaseline to any areas you do not want to solution to peel. (eyes, nose…). Use latex gloves
Wet ½ of a 2" gauze or cotton pad (approximately. 20 drops) with the TCA solution. Hold the dry ½ with your fingers to apply the peel.
Make sure the pad is not dripping, and gently apply it to the skin using a horizontal motion.
If you are an advanced peeler, you may now apply more layers of TCA for a deeper peel. Apply solution, wait 3-5 minutes for the skin to coagulate (frosting may be apparent), apply next layer – continue along for no more than 3 layers! You will probably frost at 2 layers (skin turns white). Take the process slowly. The 3rd. application you get to 3 layers!
ALWAYS NEUTRALIZE THIS PEEL PROPERLY. TCA IS *NOT* A SELF-NEUTRALIZING PRODUCT. If the burning from the product is too much for you, neutralize it immediately. Once the acid is off the skin, the burning sensation will stop. You are responsible for applying a TCA Peel properly.
Table Of Contents
Add a header to begin generating the table of contents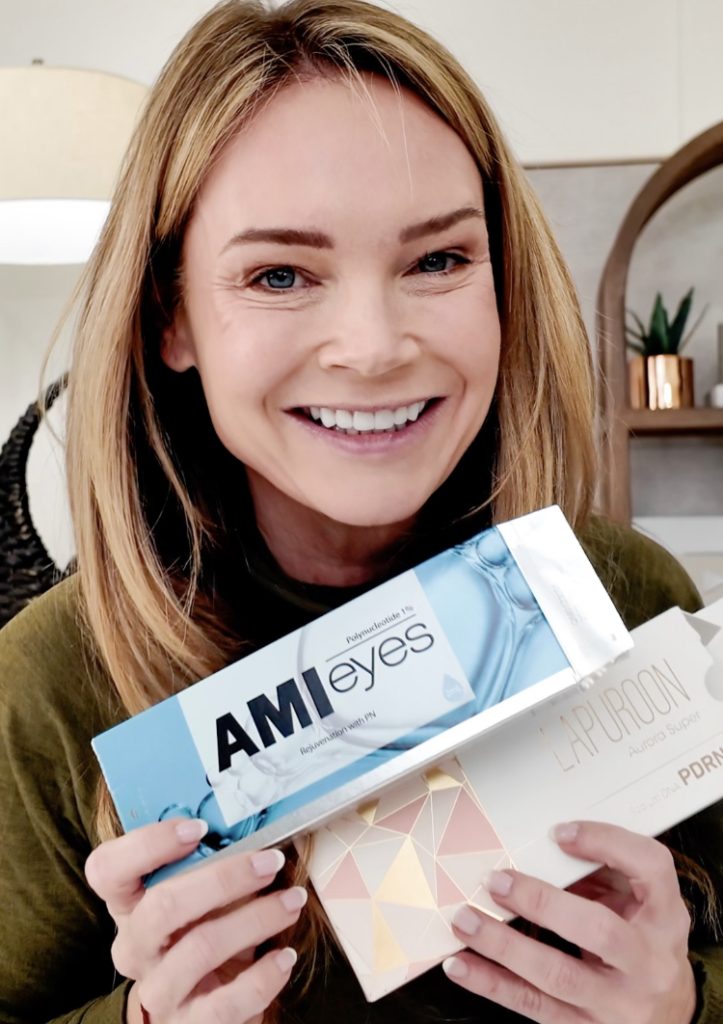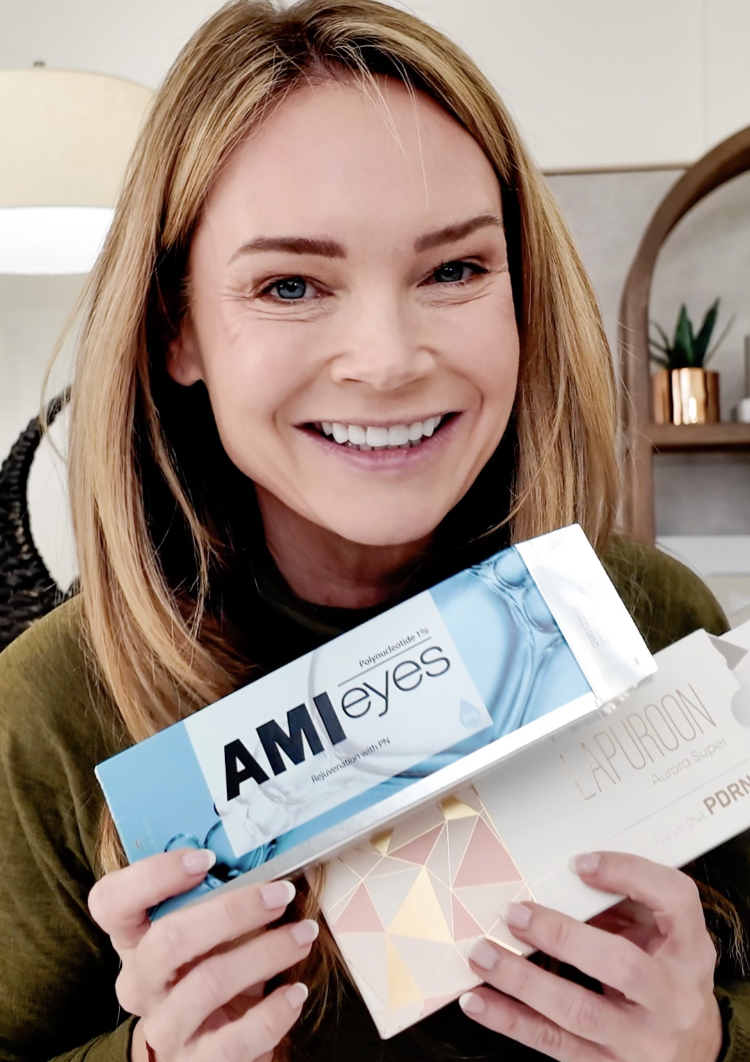 https://vimeo.com/888909805?share=copy MESOTHERAPY EYES AND NECK REJUVENATION For this Meso treatment, I'm strengthening the loose skin…
This error message is only visible to WordPress admins
There has been a problem with your Instagram Feed.