DERMAPLANING
WHAT IS DERMAPLANING?
Dermaplaning, in simpler terms, is like giving your face a gentle, effective shave, and it's something I've found to be incredibly easy to do at home. This technique has become a favorite part of my skincare routine. Not only does it help exfoliate my skin beautifully, but it also removes that light layer of peach fuzz that tends to hold onto unwanted dirt, oil, and even foundation, making me feel a bit self-conscious. By ridding the skin of these tiny hairs and buildup, I've noticed a more radiant and youthful look. What's amazing is how it paves the way for my skincare products to really sink in, working their magic on fresher, more receptive skin. I've found that this process significantly contributes to a flawless complexion and a more rejuvenated appearance, which, for me, has become a vital part of staying consistent with my skincare routine.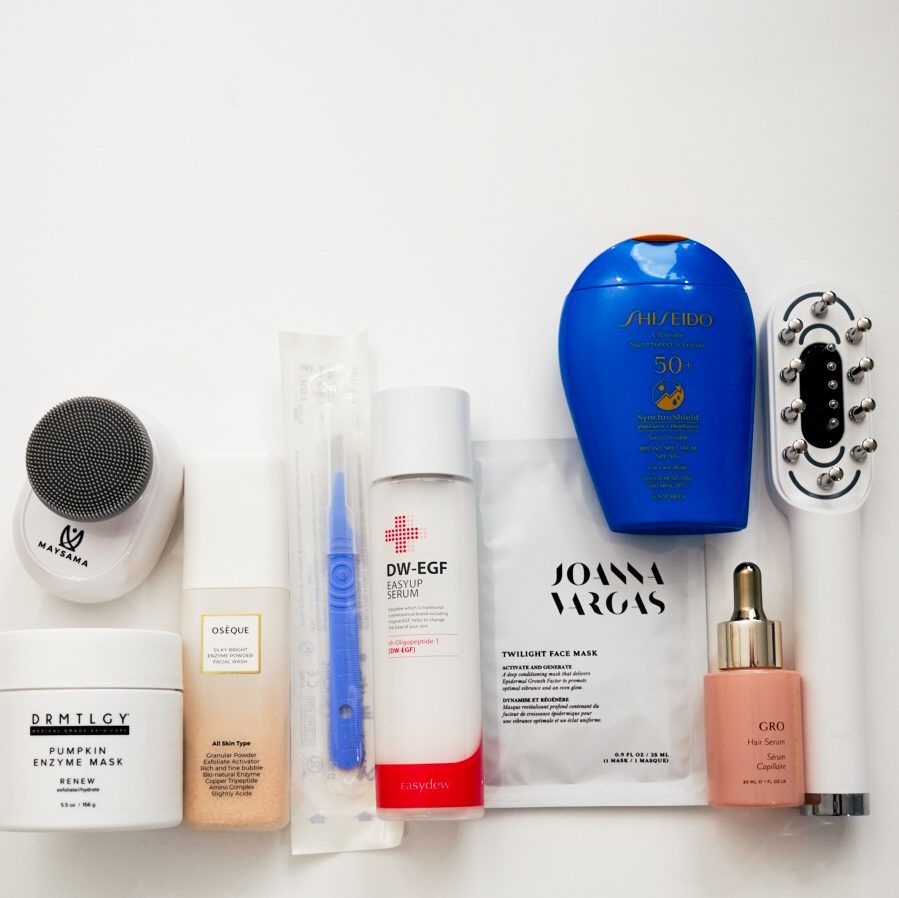 OSEQUE Face Wash/Enzyme Powder
HOW TO DERMAPLANE?
Firstly, you need a good tool and also to prep your skin before you begin. Dermaplaning I've found to be such a wonderful way to give my skin that extra care it deserves. To start, I make sure I have the right tool for dermaplaning and take the time to prepare my skin. I've learned that washing my face with a gentle enzyme cleanser works wonders to slough off that layer of dead skin, making the whole process smoother. I then use an alcohol wipe to encourage those fine hairs to stand up for easier removal. As I begin the dermaplaning process, I find it important to hold my skin taut and angle the razor just right, using delicate, short strokes downward. Once I'm done, I apply another round of a light enzyme exfoliant to ensure I've cleared away all those dead skin cells that the razor has removed. To wrap up, I adore how my skin feels afterward – soft and supple, so I replenish it with some much-needed moisture and make sure to protect it with SPF if it's during the daytime. This routine has become a nurturing self-care practice that leaves my skin feeling beautifully refreshed and cared for.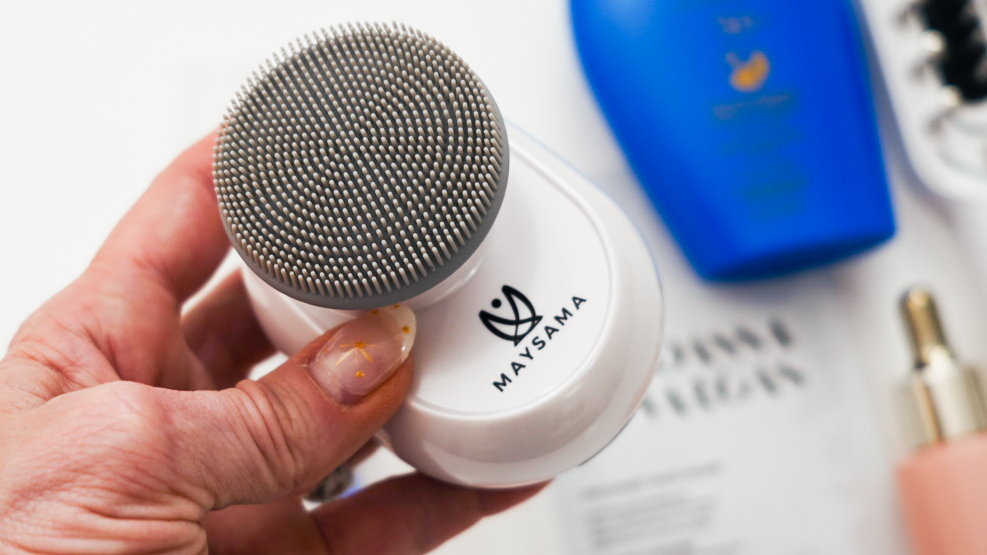 Maysama Urchin is an innovative beauty device that integrates a sonic cleansing function with four skin rejuvenation modalities; microcurrent, LED light therapy, and heat & vibration massage. Our multi-benefit probe stimulates deep facial muscles to firm & tone, optimizes the absorption of skincare products, and promotes lymphatic and micro-circulation.
Sonic Cleansing Function: fitted with a detachable silicone brush head for deep but gentle cleansing and massage. Made of ultra-hygienic soft, non-porous silicone rubber with up to 6,000 vibrations per minute to help unclog pores, lift away dirt and impurities, and dead skin cells. Suitable for normal skin types.
Detach the brush head to reveal an LED probe with microcurrent, pulsed red LED light, and heat and vibration massage.
Microcurrent Function: gentle microcurrent for facial toning. Helps to stimulate deep facial muscles to firm, tone, and lift the face for that red carpet effect. Smoothes out fine facial lines for a more youthful appearance. Select from 3 gears for microcurrent intensity.
LED Light: Pulsed red LED light at 630nm assists the uptake of skincare nutrients and stimulates dermal fibroblasts to proliferate, promoting the production of collagen and elastin for better skin health. Red LED helps to reduce inflammation, increase elasticity, reduce skin sensitivity, and brighten skin.
Heat & Vibration Massage: For a spa-like experience, Maysama Urchin warms the skin and provides a vibration massage to promote lymphatic and blood circulation. Vibration intensity can be selected at three different levels for your comfort
DERMAPLANE MAIN TOOL
Simply put once you use the Swann Morton 10R blade you will not trade for any other blade. However, it is okay to start out with the Twinkle Razors.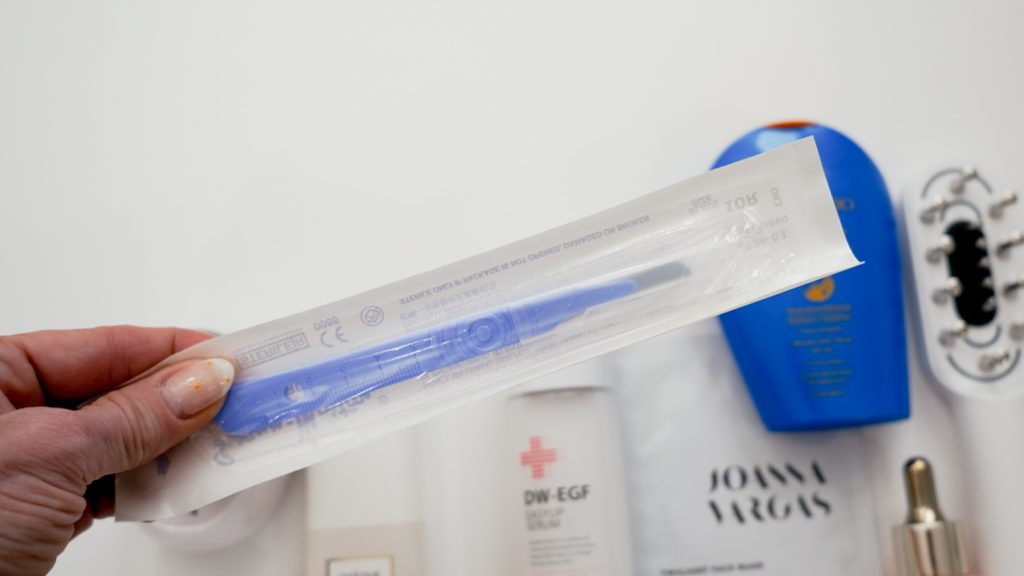 Swann-Morton #10R Sterile Disposable Scalpels with Blade and Guard
SWANN MORTON #10R
For those performing cosmetic and dermaplaning procedures – Swann-Morton's famous #10R blade, better known as the "butter blade" is now available as a disposable scalpel. The blade is permanently attached to a blue polystyrene handle, eliminating the need to attach and remove the blade from a handle. The #10R blade is ideal for contouring the nose, mouth, and brows. The rounded (bull nose) tip prevents any accidental snagging or scratching thus providing a more effective and consistent finish. Dermaplaning can be performed on small areas of the skin or on the entire face.
Once a month, I indulge in a simple yet incredibly effective treatment that has become a cherished part of my skincare routine. This fabulous method works wonders in enhancing the texture of your skin, leaving it feeling incredibly soft and smooth. There's a misconception I'd love to address – some worry that removing peach fuzz with a razor will cause it to grow back thicker or faster, but in my experience, that's simply not the case. It's a common myth, and I've found that it's just not true. This treatment has only brought about positive changes, leaving my skin feeling wonderfully refreshed and definitely not hairier! Always Finish off with a nice hydrating mask! xo-Kim
DERMAPLANE PRODUCTS:
Swann-Morton #10R Sterile Disposable Scalpels with Blade and Guard
OSEQUE Face Wash/Enzyme Powder
IMAGE Skincare, VITAL C Hydrating Facial Cleanser
MAYSAMA LED HAIR BRUSH CODE: NKAOS10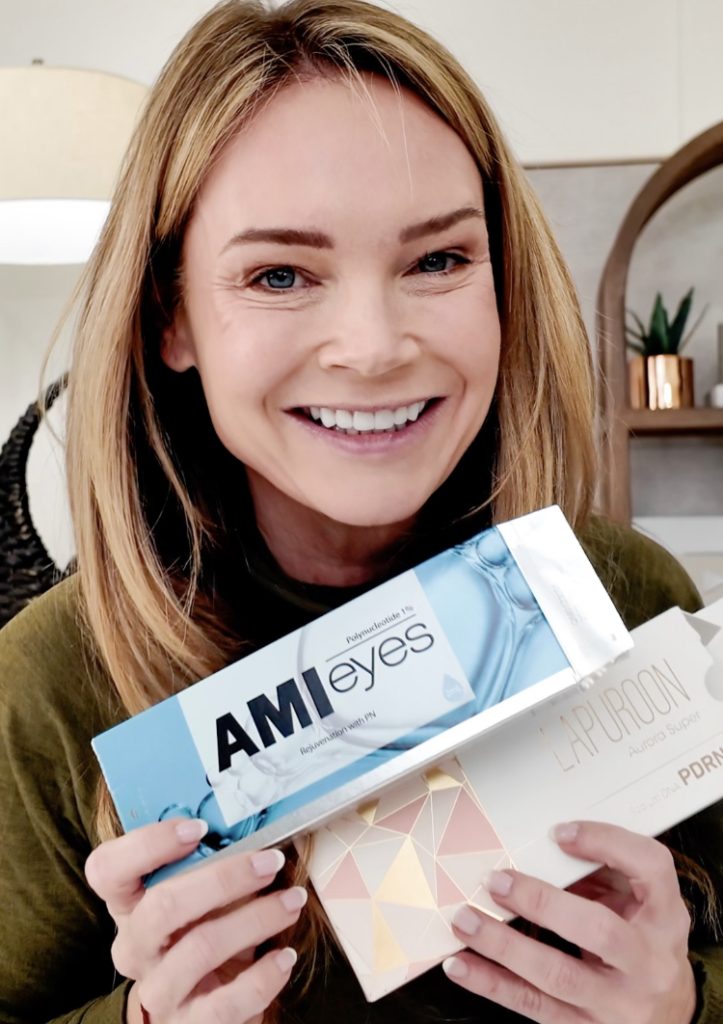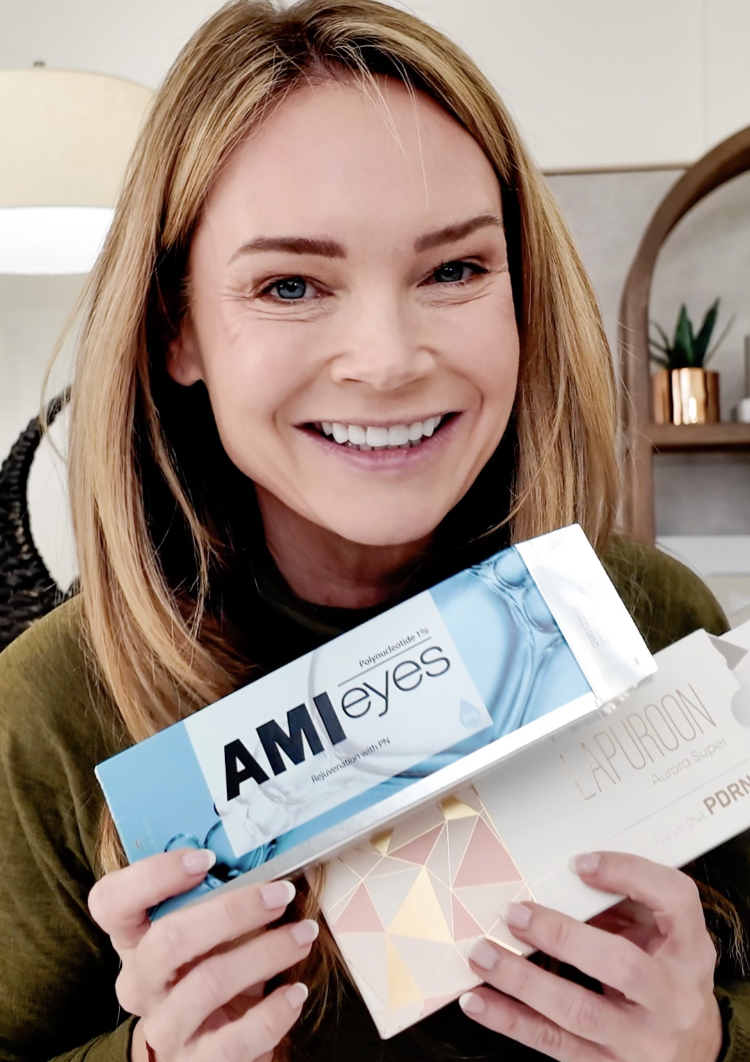 https://vimeo.com/888909805?share=copy MESOTHERAPY EYES AND NECK REJUVENATION For this Meso treatment, I'm strengthening the loose skin…