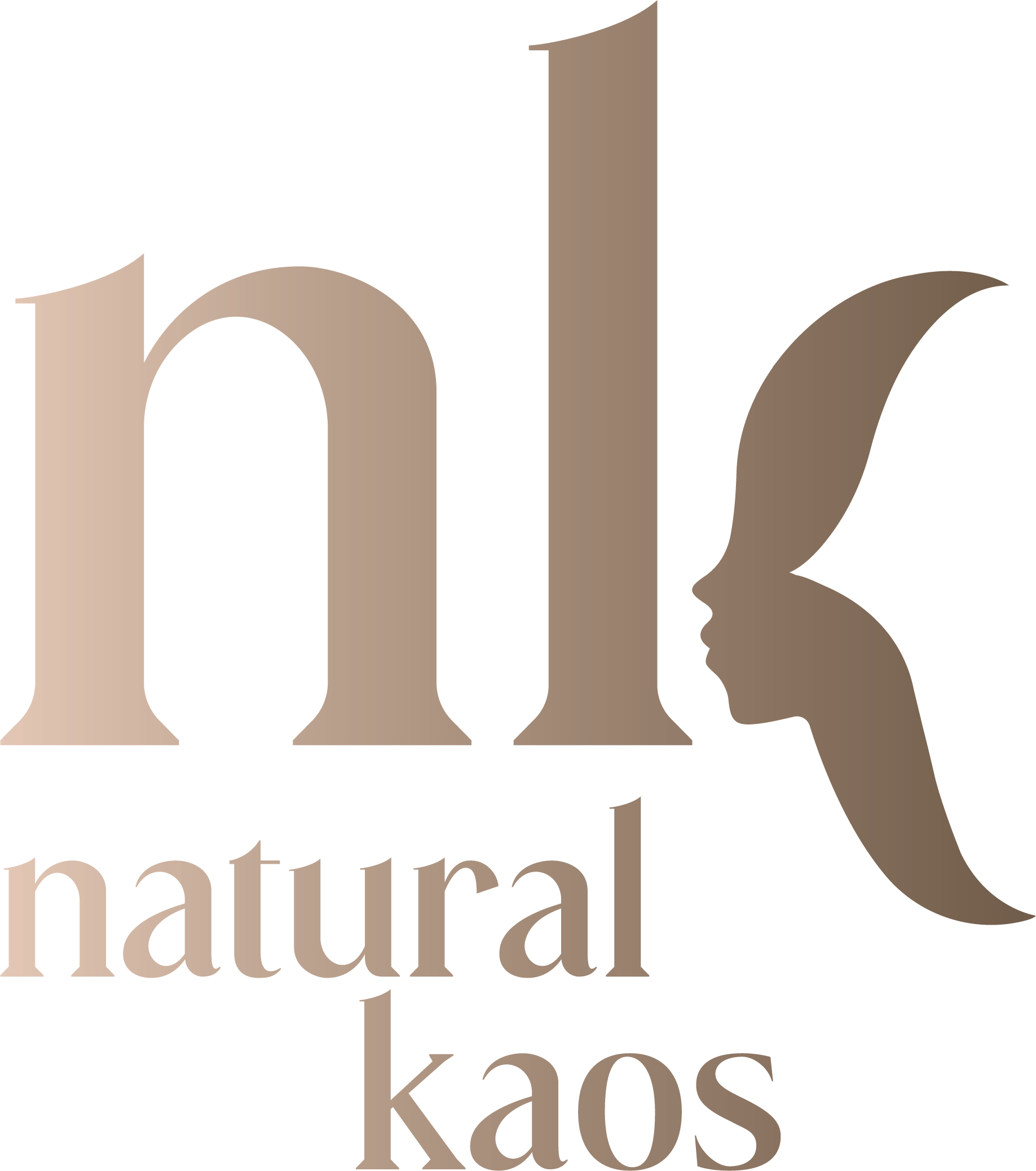 Microneedling with EasyDew Skincare
by Kim Pratt | Mar 18, 2022 | MICRONEEDLING | 0 comments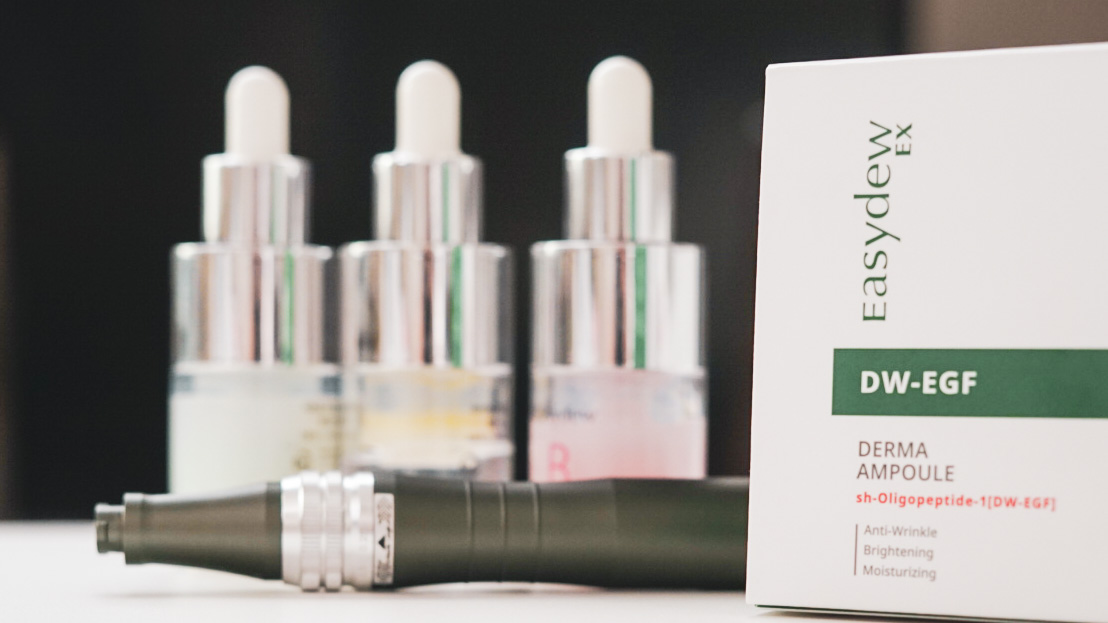 EasyDew ReDerma has been my go to ampoule for three years, so when they reached out to me to try more of their products and do a giveaway it was a simple decision. Firstly, I have never collaborated with a brand unless I feel they will bring value to my followers. EasyDew is a brand I definitely want to share with you.
Before my microneedling session, I used the Ordinary Peeling Solution to slough those dead skin cells. I then began my microneedling session with easy dew using my Dr Pen USA M8. Use Kaos12 to save on the Dr Pen. ;). I topped the session off with a blend of Vit E and B Serums followed by the Mesosys Cellthera SPF. 
Easydew Re-DERMA Master Ampoule
It comes down to the ingredients, for instance, Easy Dew Re Derma has such a good ingredient deck that I either microneedle with it or it's the first thing I put on after a session.
Epidermal Growth Factors
EGF replenishes the collagen and elastin to improve signs of aging such as wrinkles, sagginess, redness, fine lines, and dark spots. It helps the skin flush away toxins and increases hydration.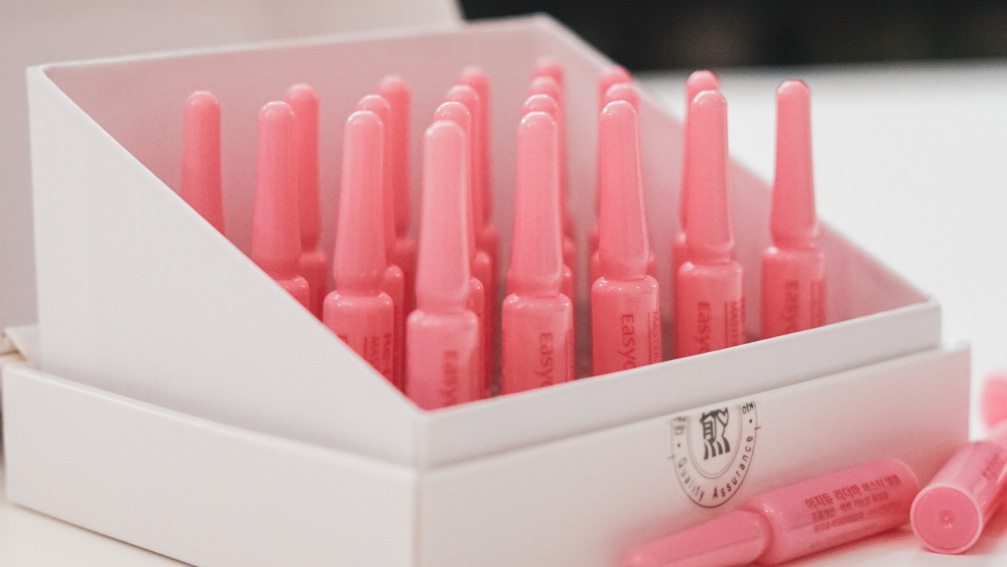 EGF
It protects skin from UV-induced damage and hyperpigmentation, resulting in the improvement of wrinkles, fine lines, and age spots.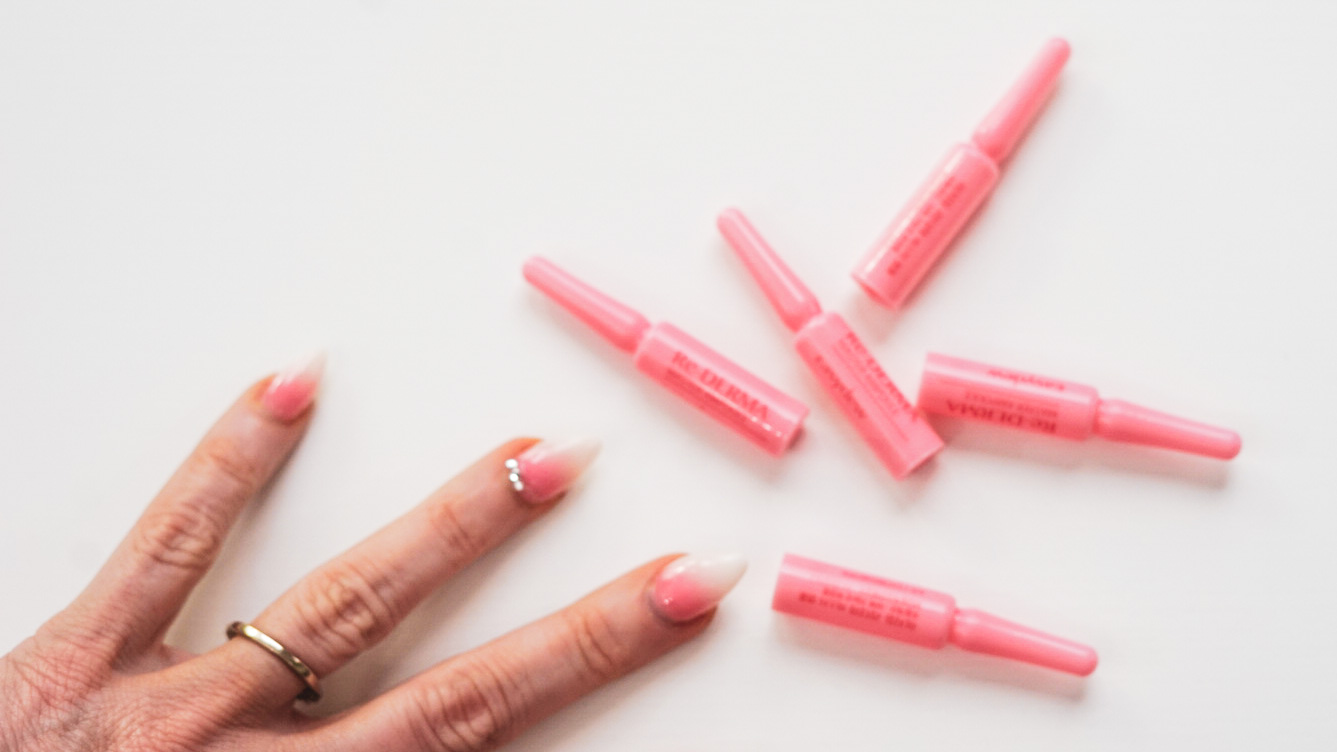 Vitality
Re-DERMA Master Ampoule contains glutathione, squalene, and ceramide np for renewed vitality. With its antimelanogenic property, glutathione reduces melanin activity to give your skin radiance.
Squalene has anti-inflammatory properties that can reduce redness and swelling. Ceramide reinforces the natural lipid barrier of dry and aging skin and maintains moisture balance on the skin.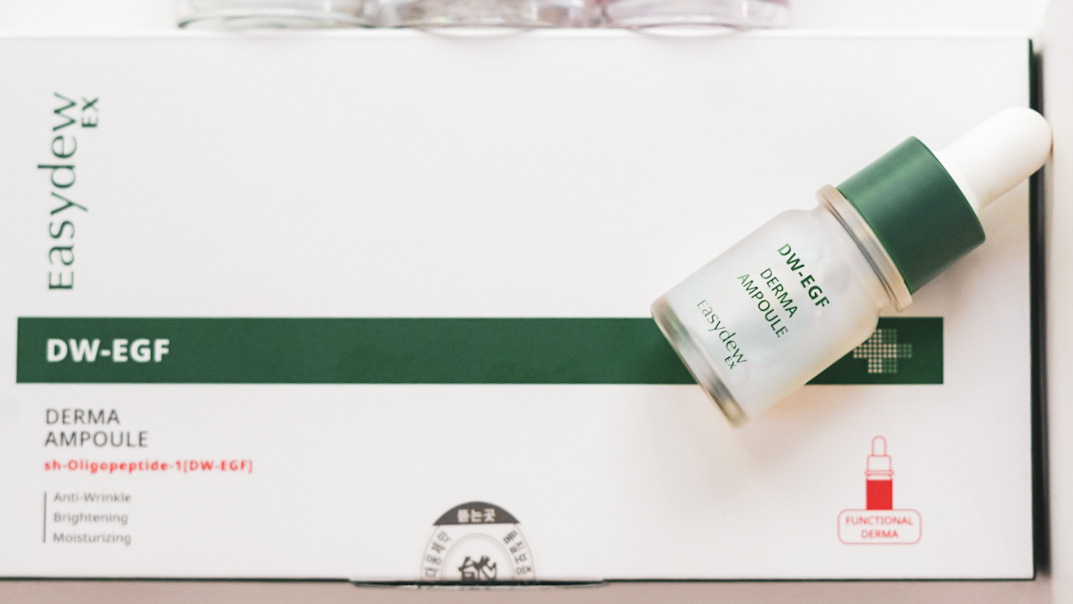 Welcome To the EasyDew Family
Newest Product from EasyDew and I love the feeling while microneedling with the DW-EGF ampoule today. 
Hyaluronic Acids with Shea Butter Olive Oil and Oligopeptides. Five types of HAs are suitable for most of the skin types, but best work for dry, oily, and combination skin. Apply our ampoule day and night at the last step of your skincare routine.
4-Week Skin Care: Experience the changed skin condition after 4 weeks, 1 bottle a week. The active ingredient EGF, a.k.a. youth protein, produces collagen and elastin in our body. 1/100-size of the pore, EGF deeply penetrates into the skin to minimize the signs of aging and promotes youthful, healthy skin. Use 1 bottle a week. I really enjoyed using this product today for microneedling.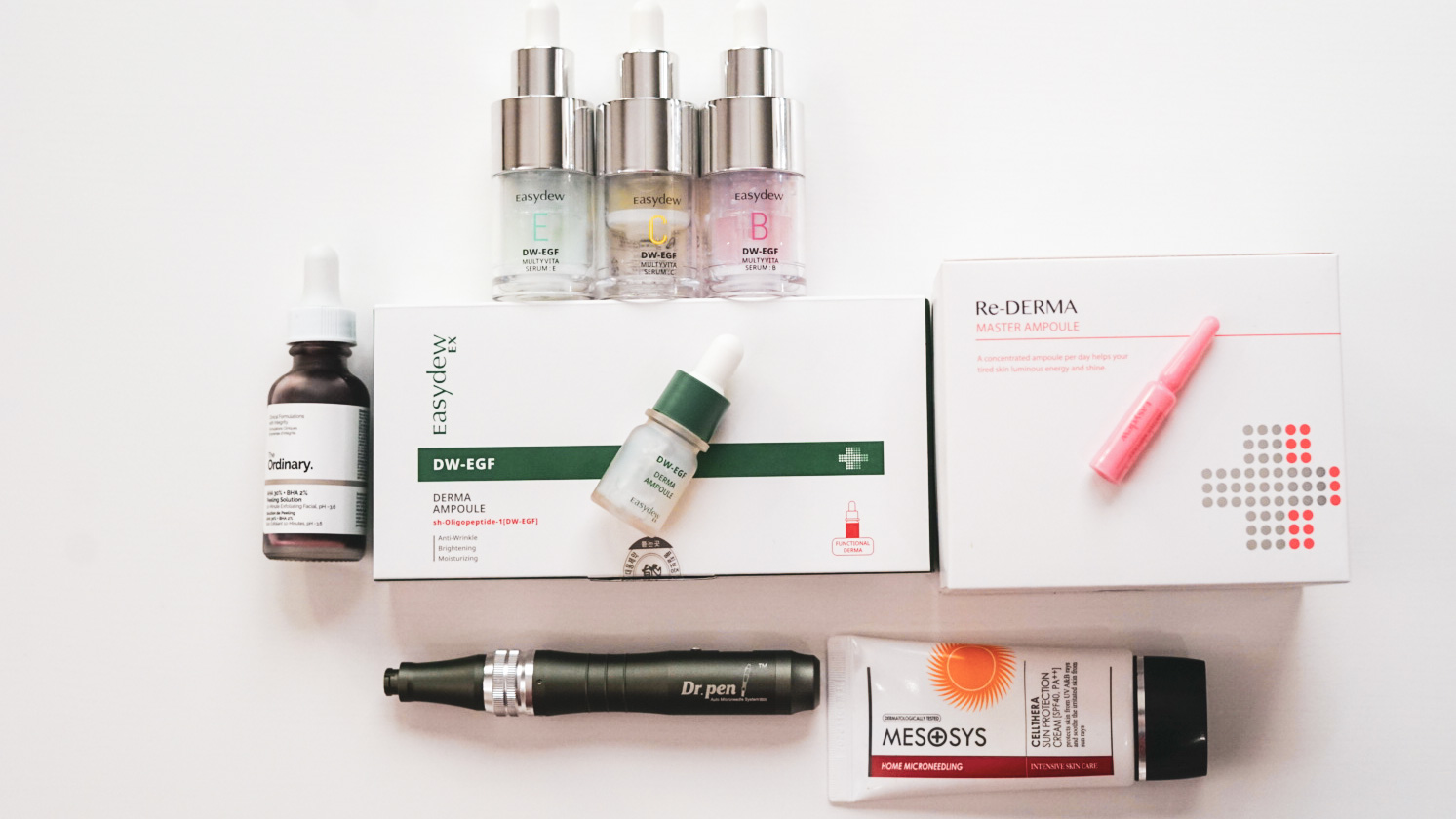 Microneedling with EasyDew
In this microneedling session, I had my egg crate from amazon out to pour my ampoules into so I could easily apply it to my face for slip. I used the Rederma and the DW-EGF today. 
I then mixed the Vitamin E Serum with the vitamin B serum. You can mix and interchange these as well as the Vitamin C to care for the needs of your skin.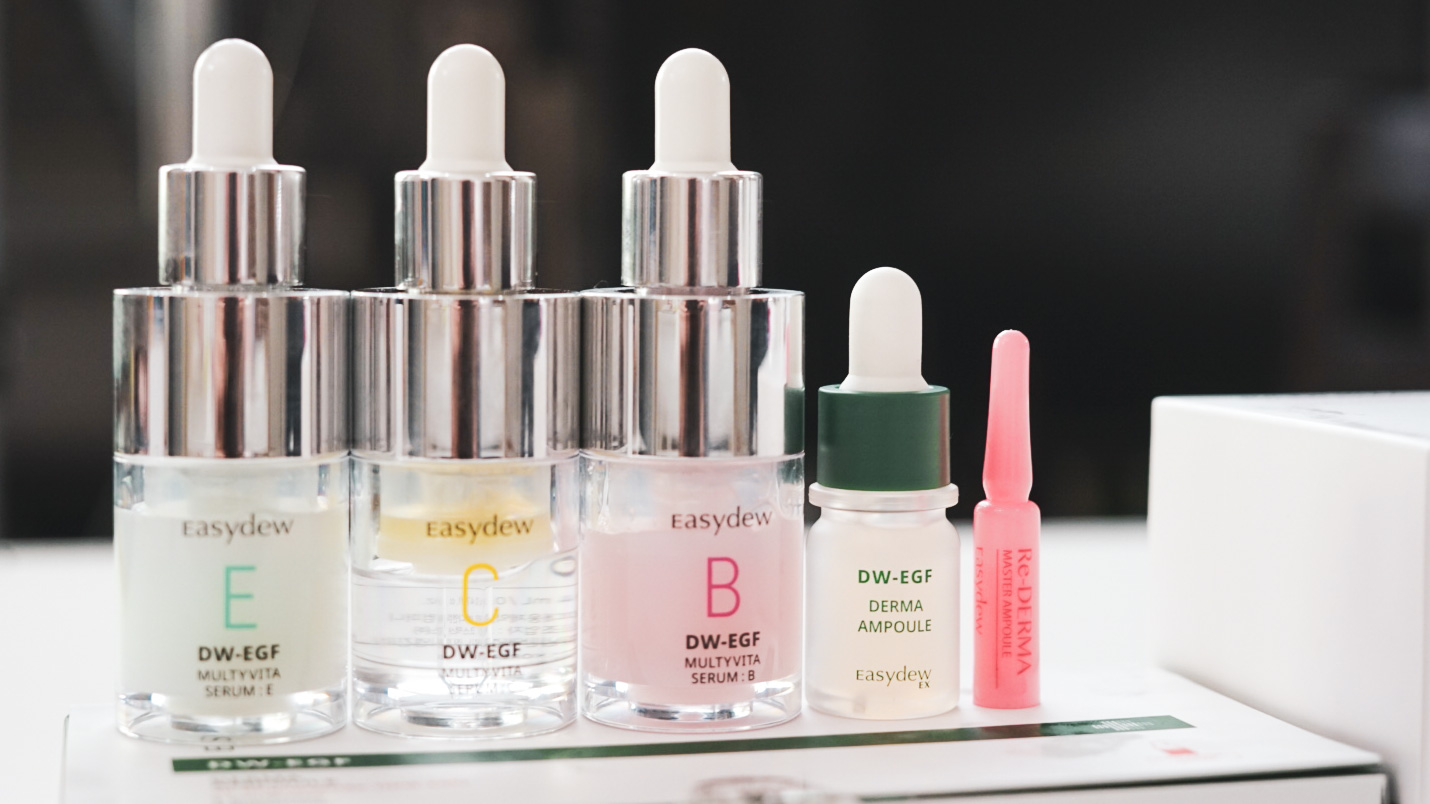 EasyDew Vitamin E
Nourishing: An ultra-nourishing ampoule that leaves skin feeling firmer and more lifted. Skin Barrier: The skin barrier protects skin from outside stimuli and smooths and softens the look of skin with noticeable radiance. Vitamin E Complex: Vitamin E and boosting serum are combined together to fully deliver the active ingredients to brighten dull, stressed skin.
Vitamin B Serum
Vitamin B promotes your body to produce new skin cells and they are most effective when directly applied to the skin. A blend of powerful, high-concentration ingredients such as DW-EGF, Multi-B Vitamins, niacinamide, panthenol, and biotin make for strengthening and revitalizing face serum that improves the appearance of skin.
Vitamin C Serum
VIT C serum brightens | Ascorbic Acid – Applying vitamin C can encourage new collagen production for your skin to look youthful and plump. Ascorbyl Glucoside is a highly effective antioxidant and improves collagen synthesis to reduce fine lines and wrinkles.
Links: Vitamin E | Vitamin B | Vitamin C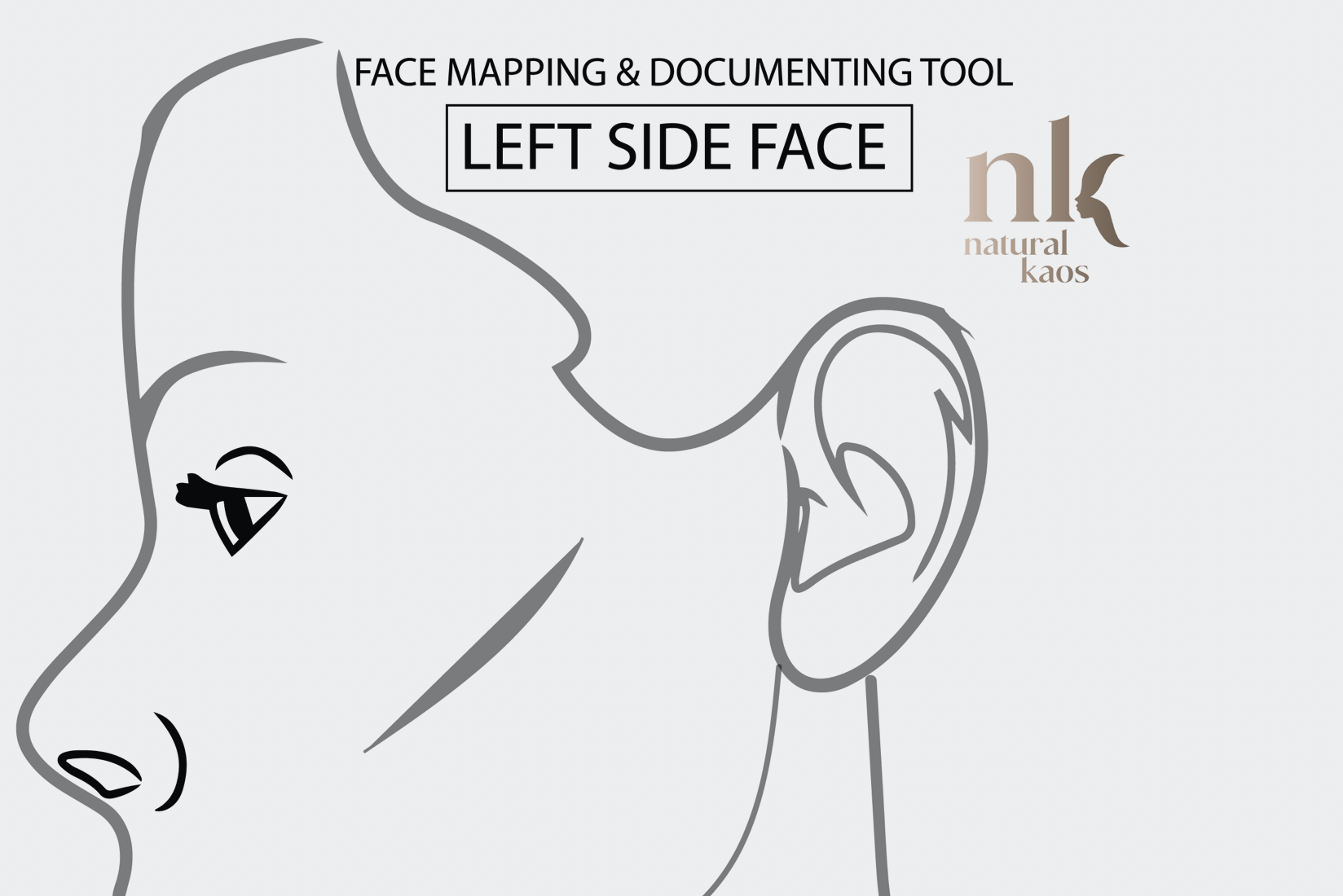 Take advantage of the free face mapping downloads. I personally cannot be without them when it comes to doing skin treatments. xo- Kim
by Kim Pratt | Feb 21, 2022 | FACE MAP NK DOWNLOAD
Submit a Comment
Generic Form