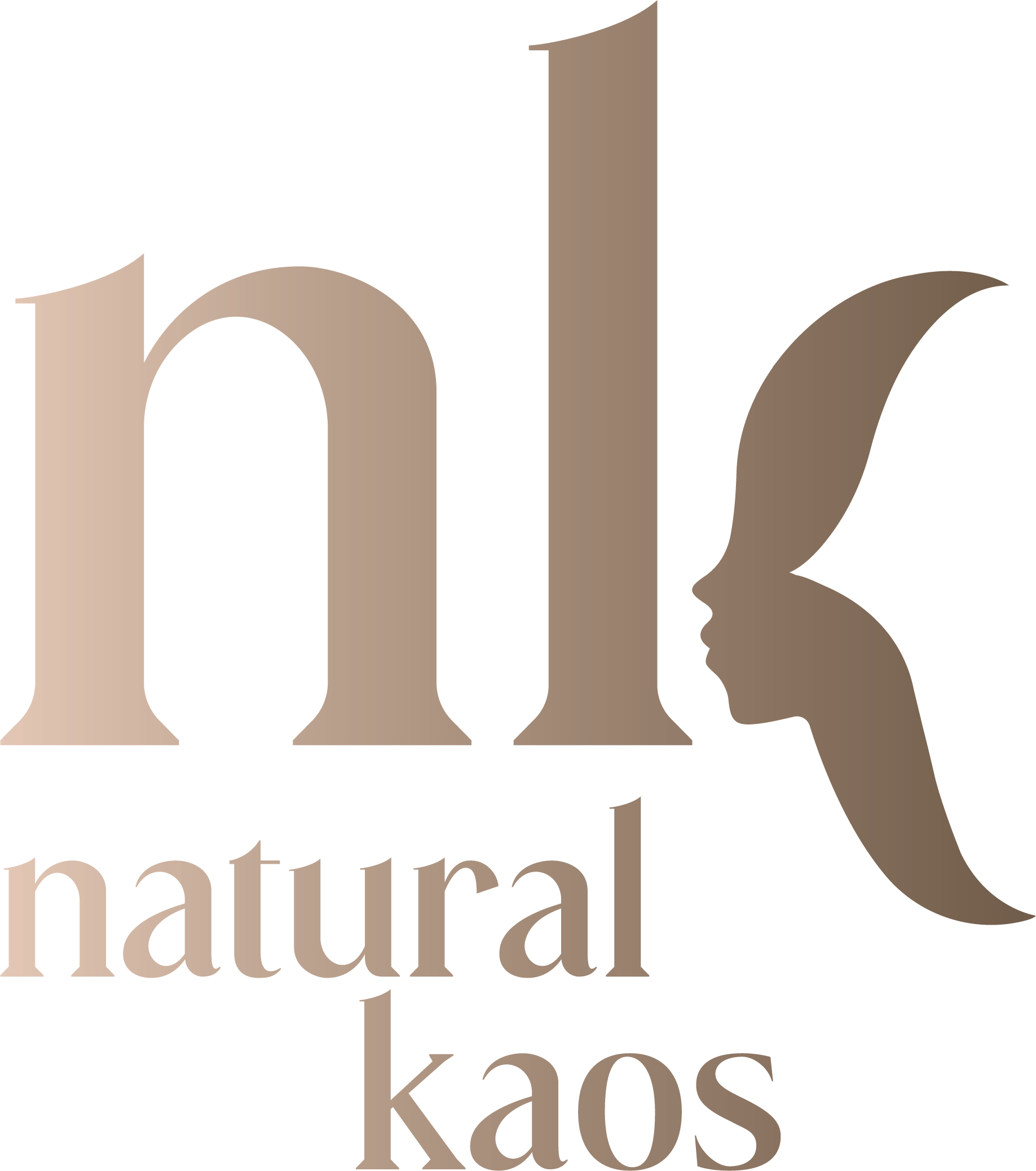 MESOTHERAPY
by Kim Pratt | Feb 15, 2022 | MESOTHEARPY | 0 comments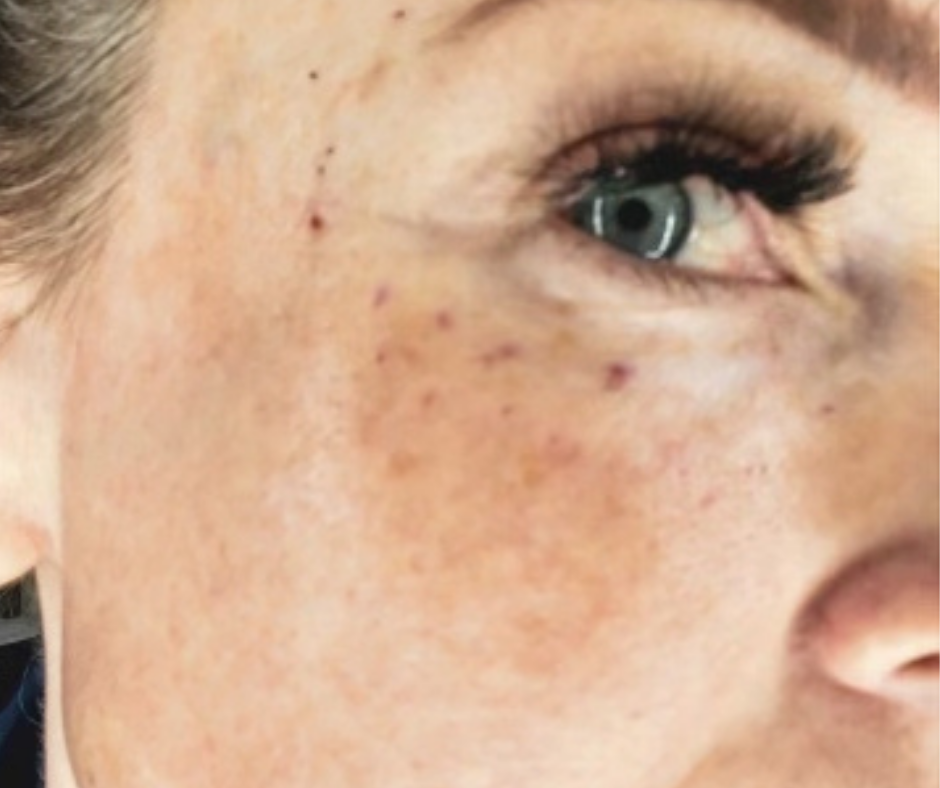 MESOTHERAPY: EVERYTHING YOU NEED TO KNOW
Mesotherapy is not a specific type of therapy, but rather a technique that may be applied to many varieties of treatments. I feel mesotherapy is an amazing treatment procedure that goes one step beyond conventional treatments. I am always using vitamin cocktails, serums are injected into the skin's surface through mesotherapy injections. The depths of 1 millimeter to 4 millimeters into the mesoderm depends on the treatment. Mesotherapy is a minimally invasive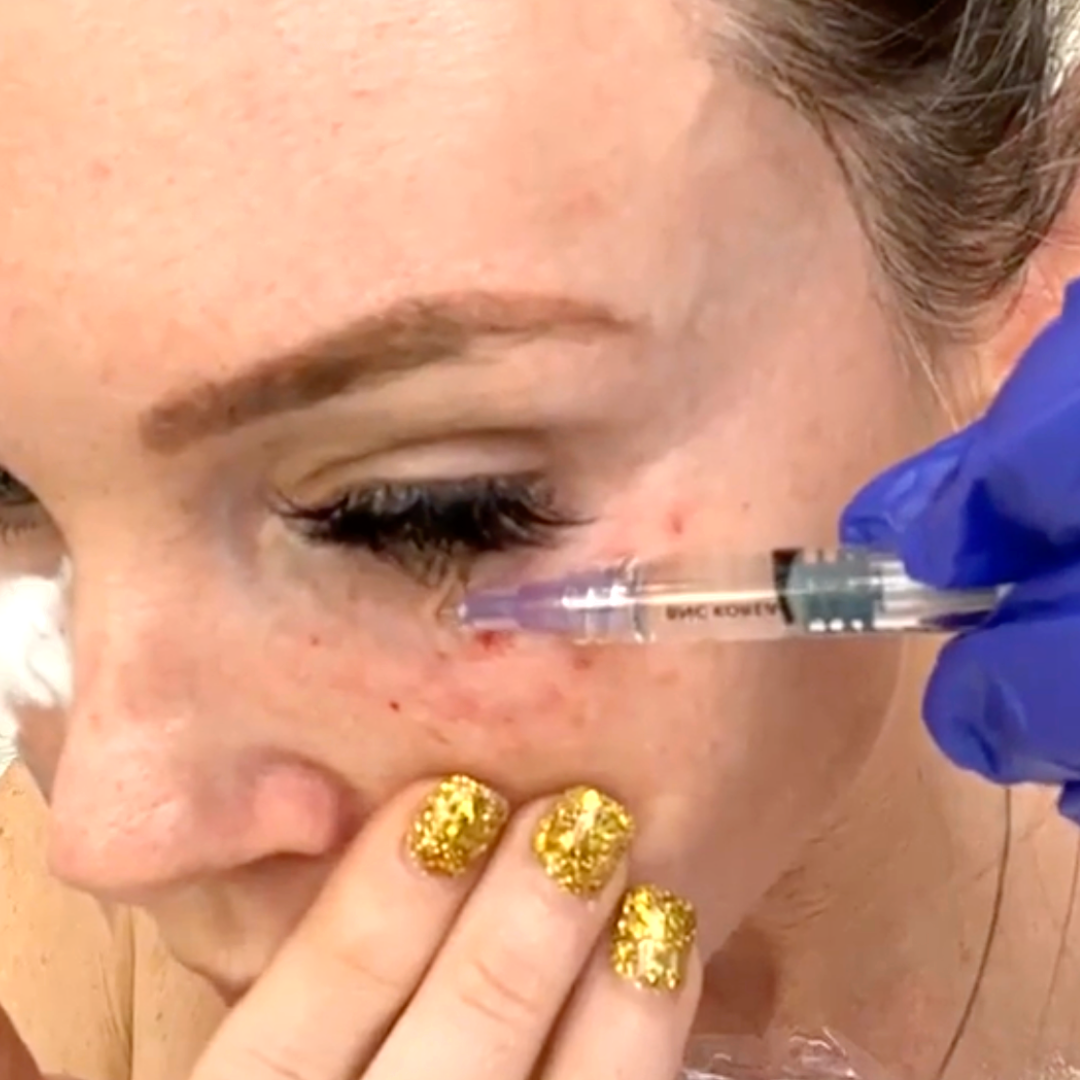 Apart from the face, which is the most frequent area where mesotherapy is applied. I also use mesotherapy on my neck and cleavage.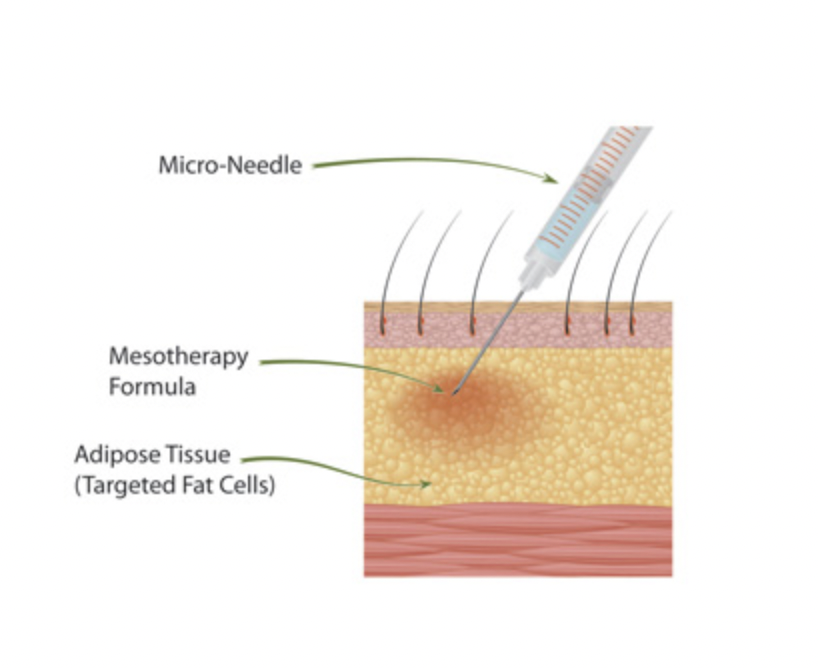 Where to Use Mesotherapy
I use Mesotherapy on the face, neck, or cleavage is usually (multi-product) serums and hyaluronic acid. Though mesotherapy has existed for several decades as a technique that aims to improve the texture of the skin, the implementation of hyaluronic acid has made a huge difference and acts as a moisturizer.
This moisturization takes place due to the fact that hyaluronic acid is hydroscopic substance that absorbs water to the dermis layer. Because of this, it acts almost like a sponge, retaining moisture within the skin, and thus moisturizing the skin. I notice an improvement in the skin's texture, as it becomes smoother, brighter, and more elastic.
Mesotherapy can treat facial texture and quality of the skin, work to improve thin wrinkles and acne scarring.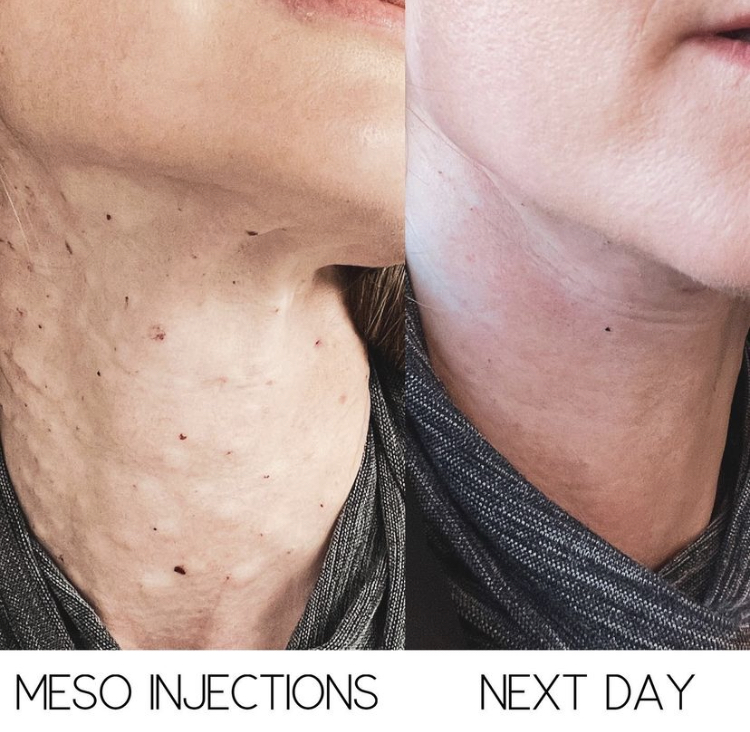 PREP FOR Mesotherapy
Before I begin the treatment,  I use an anesthetic numbing cream. Once it has remained in place for an approximate time of twenty-five to thirty minutes which gives it time to take effect I remove the cream is and I am ready for your mesotherapy session.
I use mesotherapy needles. They are particularly thin and short in length. I use the anesthetic cream because there is no pain during the treatment.
Pink Prick bruising can occur. And some mesotherapy blebs may take time to be absorbed. It is not certain, that they will be fully present on the next day.
The final results should appear after a few days. It is recommended you do two or three treatments going by protocol. Depending on the severity of the problem you may need more. However, even one treatment should suffice for you to see skin texture improvement.
Submit a Comment
Generic Form