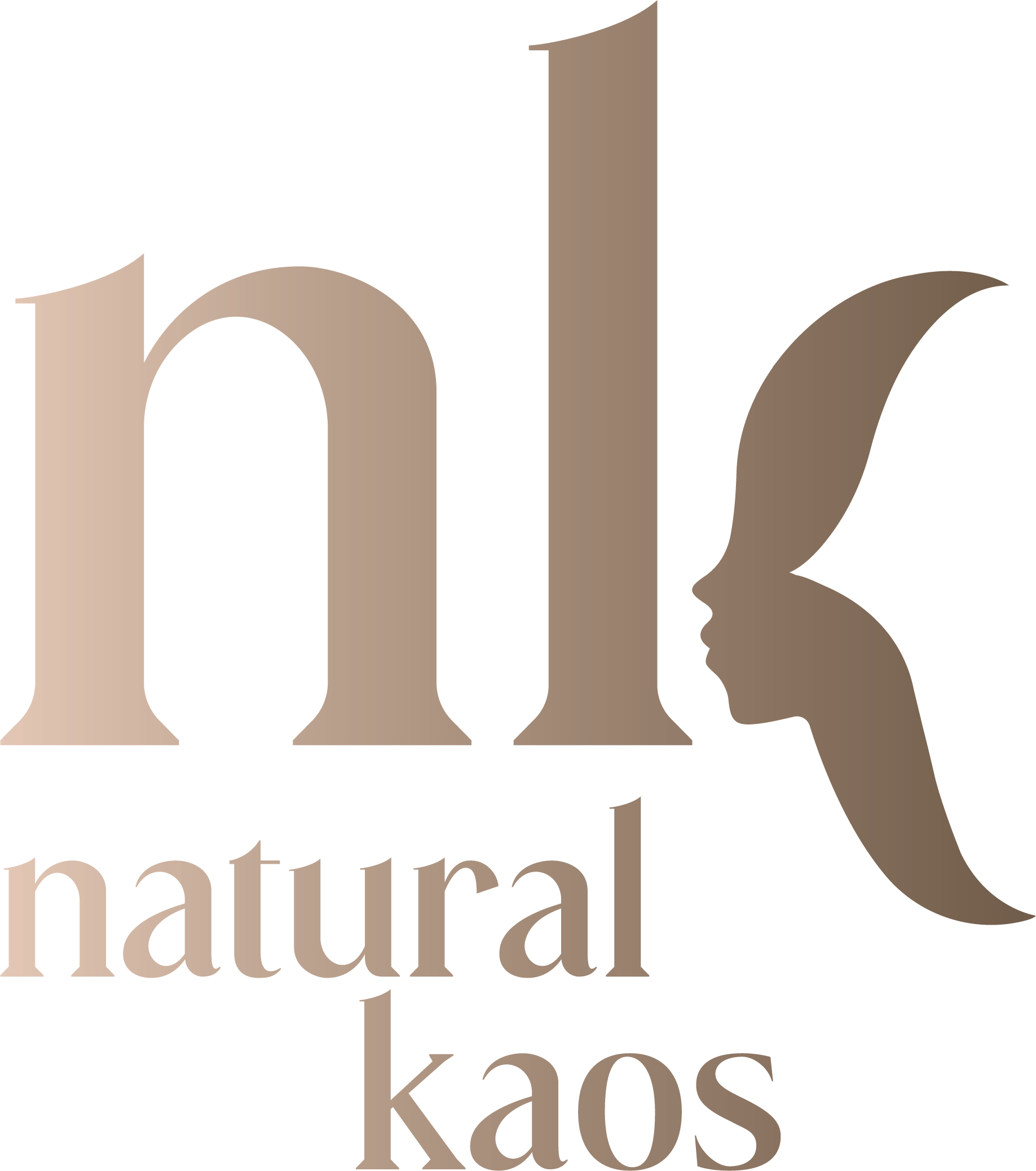 Palmaia House Of AïA Natural Kaos Trip Information and Booking
by Kim Pratt | Sep 19, 2022 | VACATION | 0 comments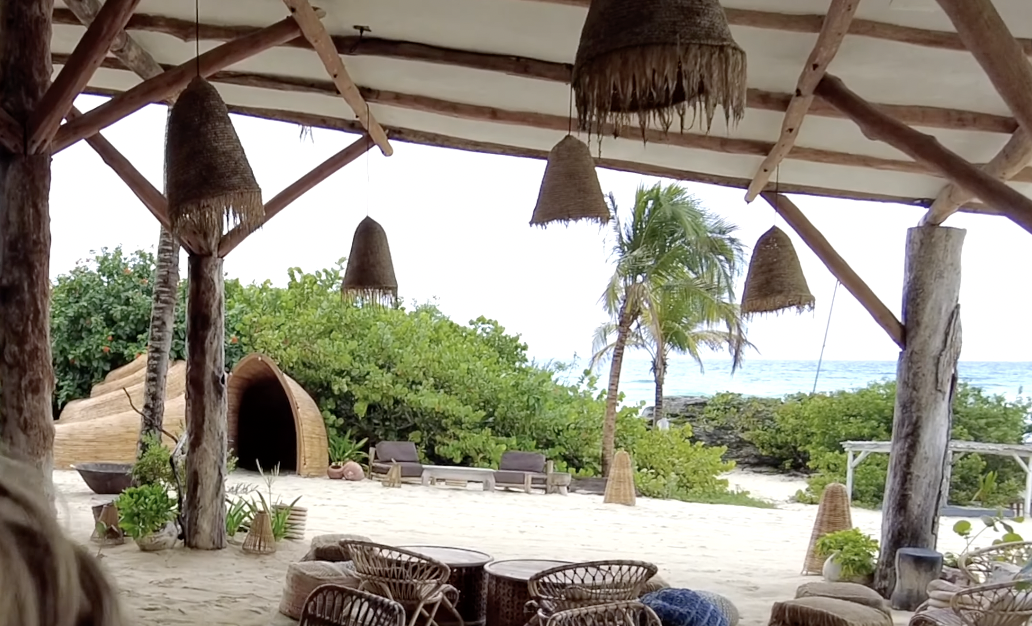 Booking For Palmaia
Contact information for Natural Kaos guests:
Email:  reservations@thehouseofaia.com
Phone numbers:
Resort Number    +52 (984) 877 3830  Ext 8548 
USA Reservations +1 (863) 485-8268
Canada Reservations  +1 (647) 691 -6812
UK Reservations  +44 (203) 807-4498
Brazil +55 1132 – 302295
México +52 5585 – 266112

It is imperative that guests request the special rates for "NATURAL KAOS GROUP" or use the "Group Promo Code: NKAOS23"
An initial deposit of a two-night stay will be required at the time of booking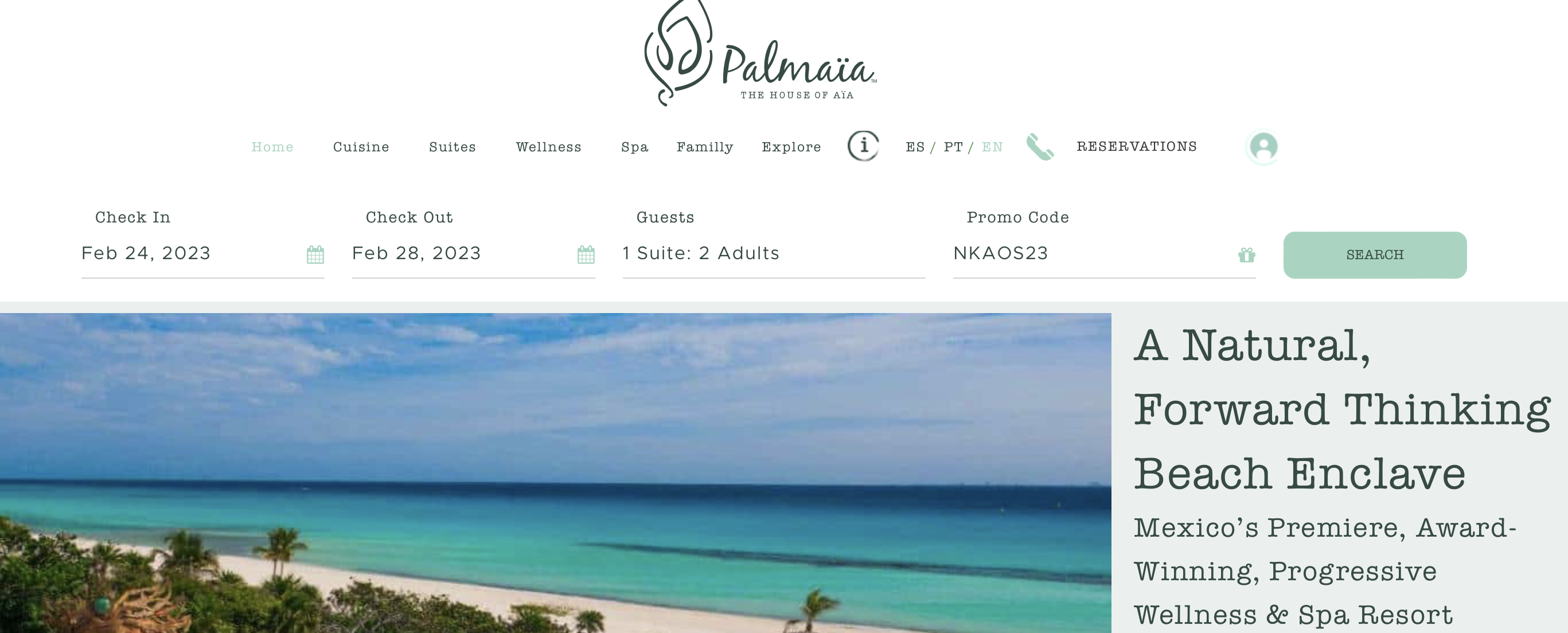 THIS IS AN ALL-INCLUSIVE RESORT
Mexico's Premiere, Award-Winning, Progressive Wellness & Spa Resort
A secluded sanctuary with oceanfront swim up suites, jungle spa, gourmet restaurants overseen by chefs who have trained in Michelin starred restaurants from around the globe.
Featuring locally sourced plant-based cuisine, secluded white sand beach, private terraces, infinity pools, and in-suite dining sets The House of AïA apart from other luxury wellness retreats. The exquisitely designed oceanfront suites complemented by stunning ocean views, elegant décor, and holistic amenities are unlike anything else in the Riviera Maya. The all inclusive resort offers a level of seclusion often associated with far-flung island resorts and an atmosphere of tranquility you would expect from a yoga retreat. Guests will have the perfect opportunity to reestablish the connection between mind and body with guided meditation sessions, yoga classes, sound baths, energy healing, and more all while immersed in the vibrant jungle energy of the Mayan Riviera.
What is included?
Included with your stay
Architects of Life Program, Yoga, drawing and so much more.
À la Carte Breakfast, Lunch, & Dinner.
Eolo Beach Club & Premium Bar.
Platissa Health Café & Juice Bar.
Premium Domestic & International Beverages.
Private Beach and Pools
Pool and Beachside service
WiFi
Bike Share
Nomadic Guides & Concierge Services.
Kid's Center & Waldorf-Inspired Activities.
Fitness Center
Room Rates: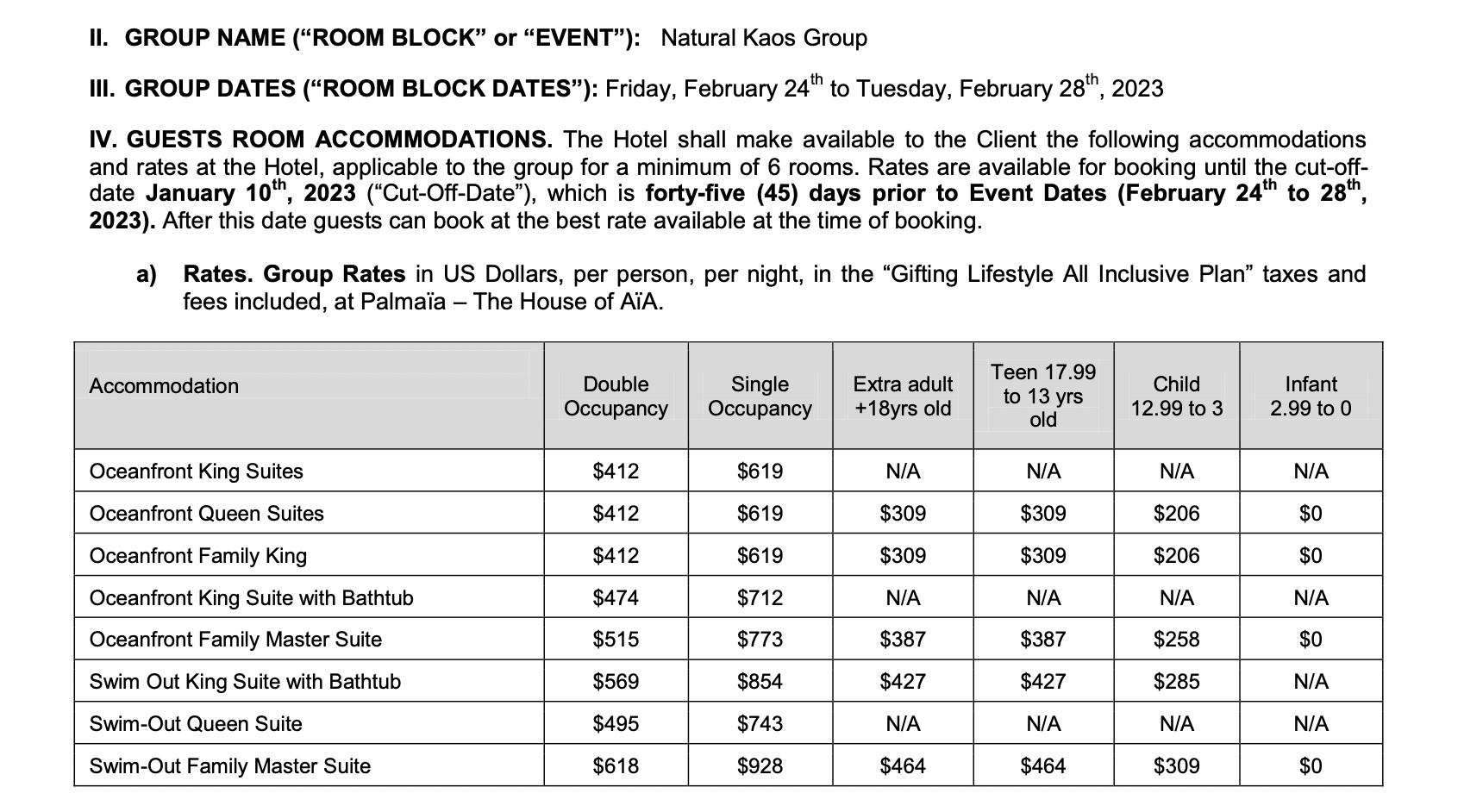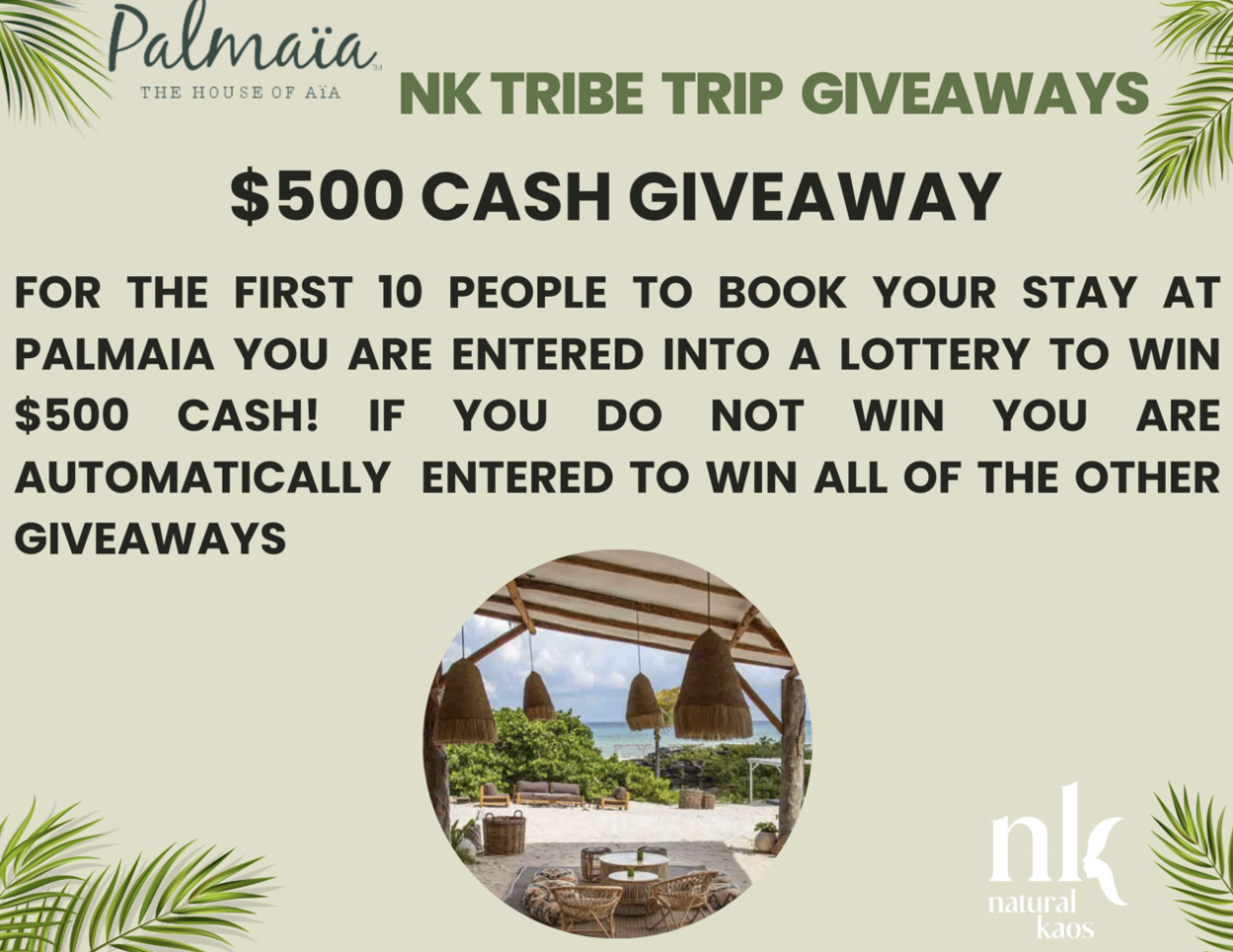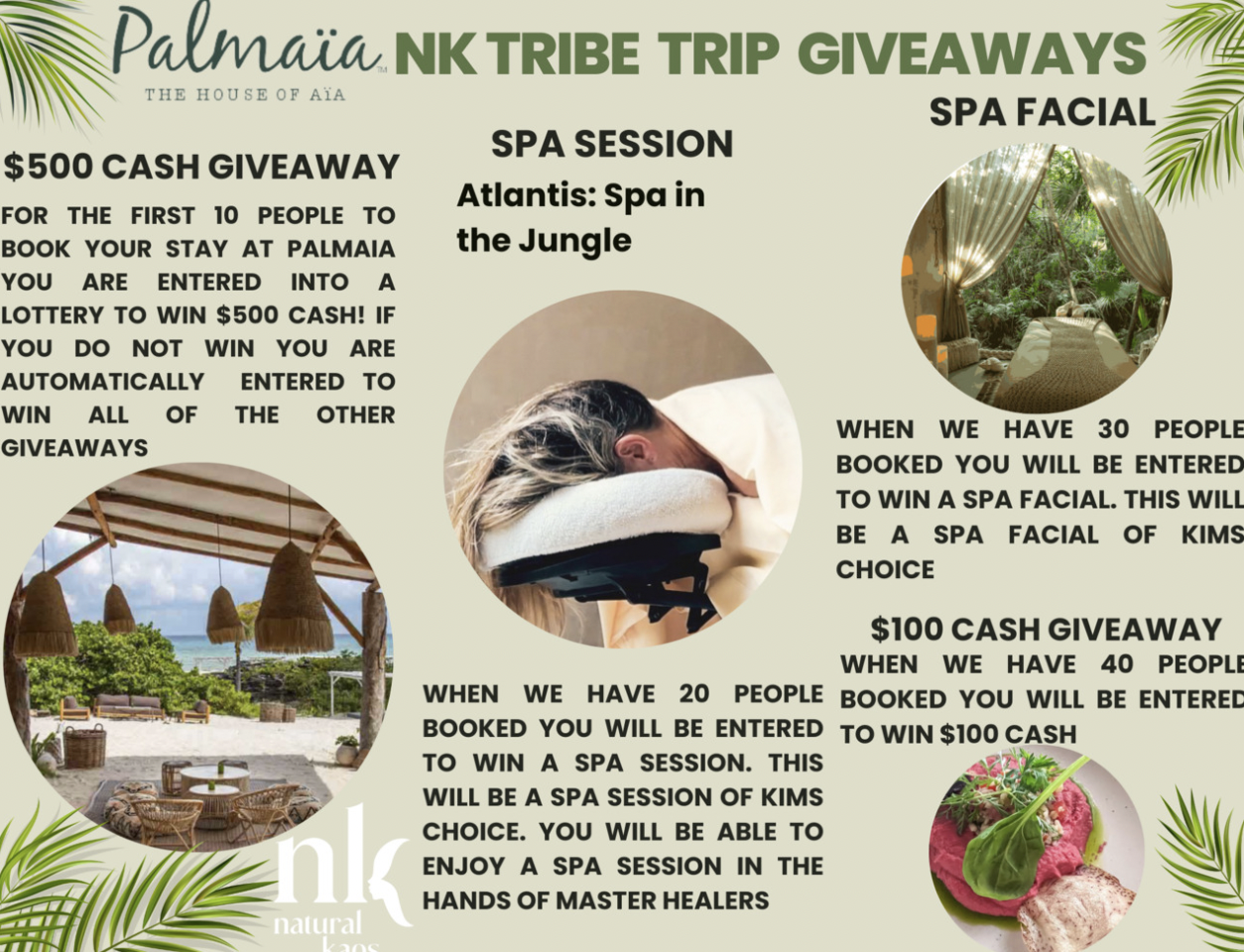 Terms And Conditions:

Room Sharing:
Example- A Room with three Adults will be charged as follow, Double Occupancy rate + Double Occupancy rate + 3rd Person rate. So for a queen two bed (ONLY 3 person ROOM) 
Rate: $412 + $412 + $309 = $1,133. per night based on a Ocean Front Queen
If you have questions leave them in the App in the Natural Kaos House Of AïA Trip Chat section. If you are looking to room with someone also post in the Group Chat. See Below. Or you can post in the group that you are looking for people to Room with. 
Below are Several Videos Kim has put out for the Spa & Tell Channel! She is so excited to make this trip happen and for everyone to meet and get to know one another by sharing this incredible experience Together. ❤️
Submit a Comment
Generic Form