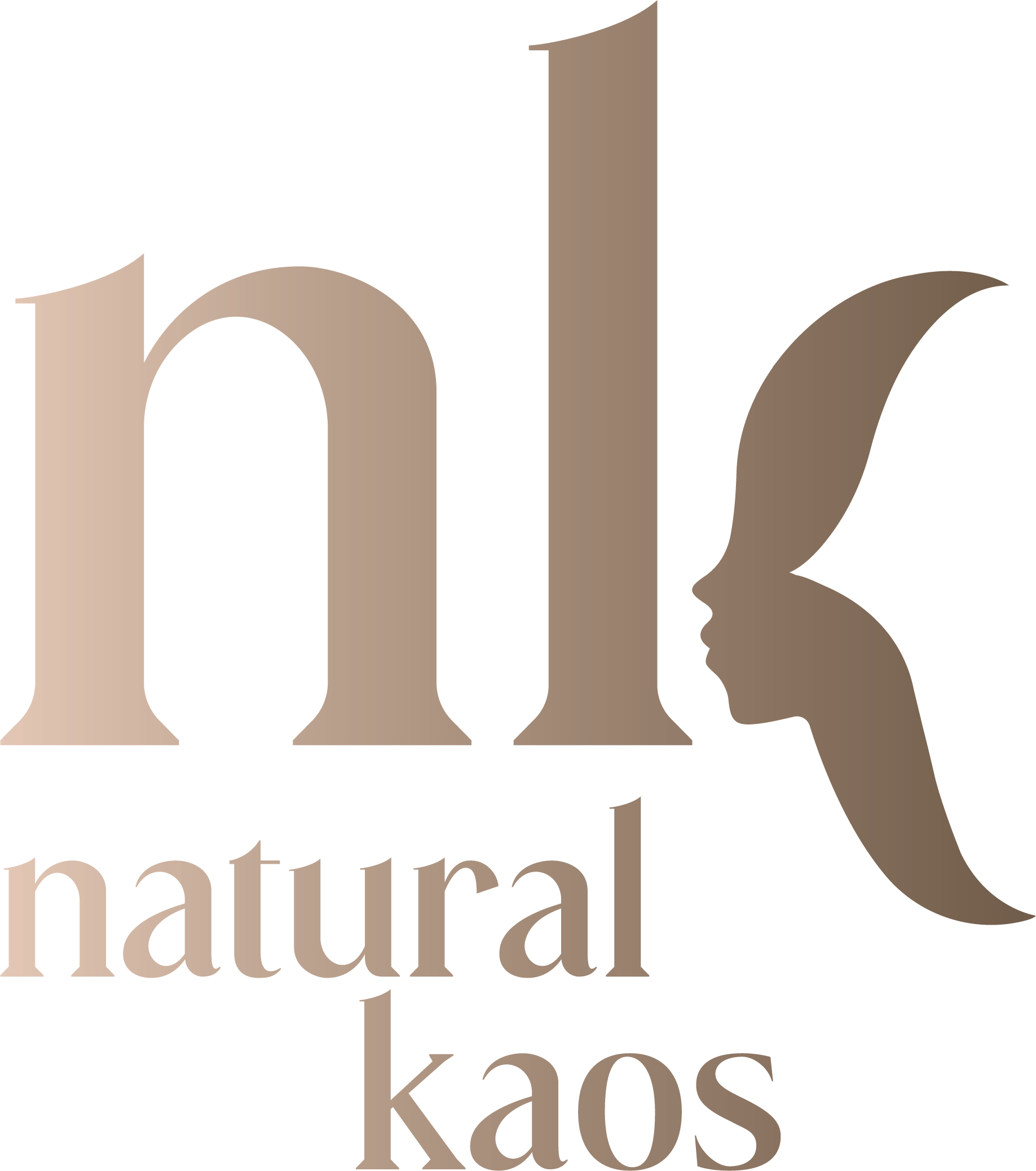 Curacen Essence
by Kim Pratt | Sep 20, 2022 | INJECTIONS, MESOTHEARPY | 2 comments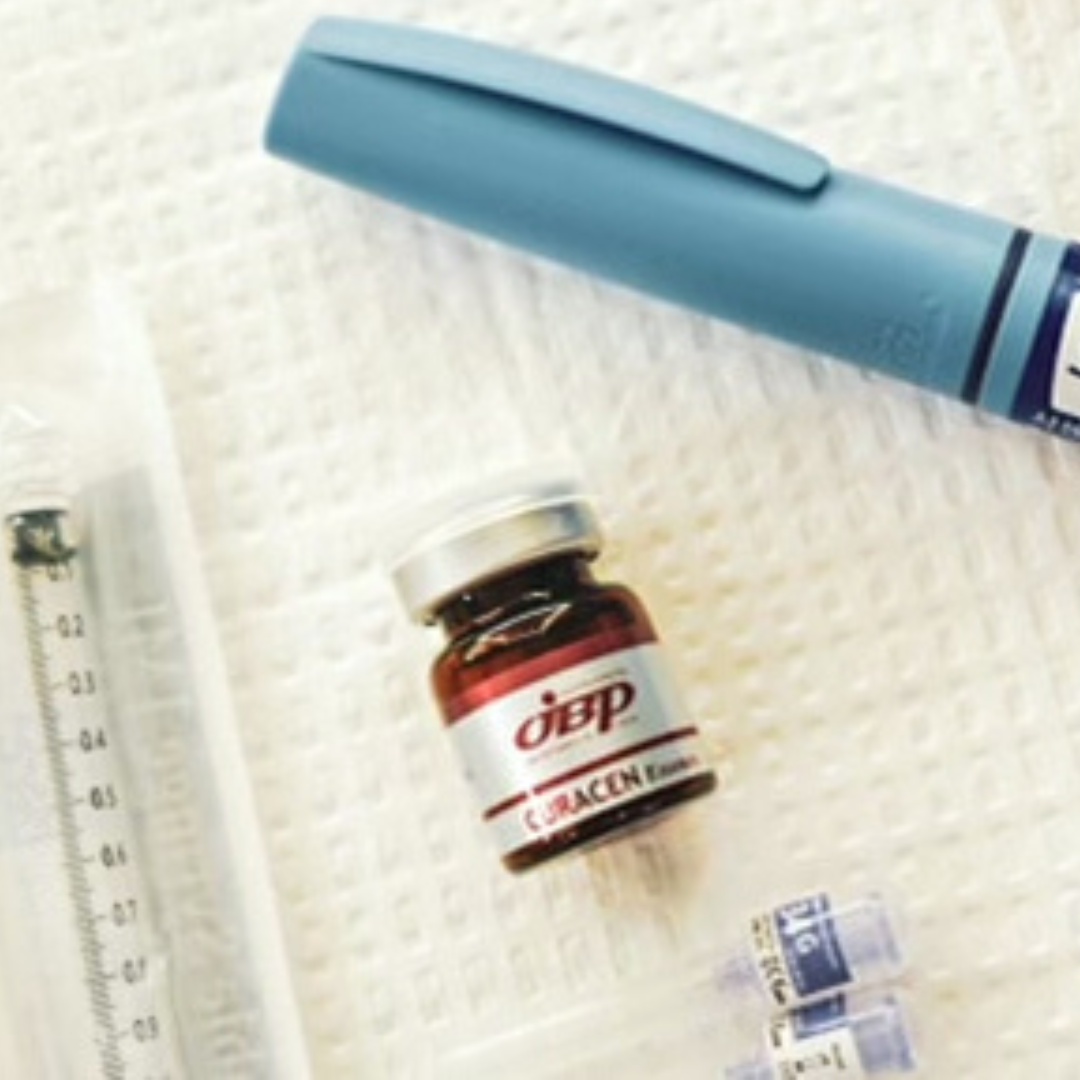 WHAT IS CURACEN ESSENCE?
It is an extract from the Human Placenta – a rich source of Stem Cells.  This new formulation allows for the immediate process of cell healing, along with restoring the smooth texture and radiance of the skin. I used the Mesotherapy way to inject Curacen, my needle was 4mm. It's a non-surgical method, and the application takes less than 30 mins while providing the skin with skin benefits.

What are the benefits of Curacen?
The placenta has nutrients that revitalizes your skin, such as proteins, lipids, and carbohydrates. These three major nutrients and active ingredients such as various vitamins, minerals, amino acids, enzymes, and nucleic acids. Each of them carries out a dedicated function to benefit the skin.
The Breakdown
Amino Acids – the essence of life that have various physiological functions
Proteins – nutrients that build a person's body
Carbohydrates – an energy source that maintains the structure of cells
Vitamins – a group of organic compounds which are essential for normal growth and nutrition
Nucleic Acids – a complex organic substance that helps to restore genes
Biologically Active Peptides which represent a central element of the placenta, demonstrate a medicinal effect
Lipids and Fatty Acids – the important materials needed for the production of cells
Mucopolysaccharides – elements that help to connect the cells and suppress inflammation
Minerals – elements that play various roles such as the adjustment of blood and biological fluids
Enzymes – elements that assist and act as catalysts to a specific biochemical reaction.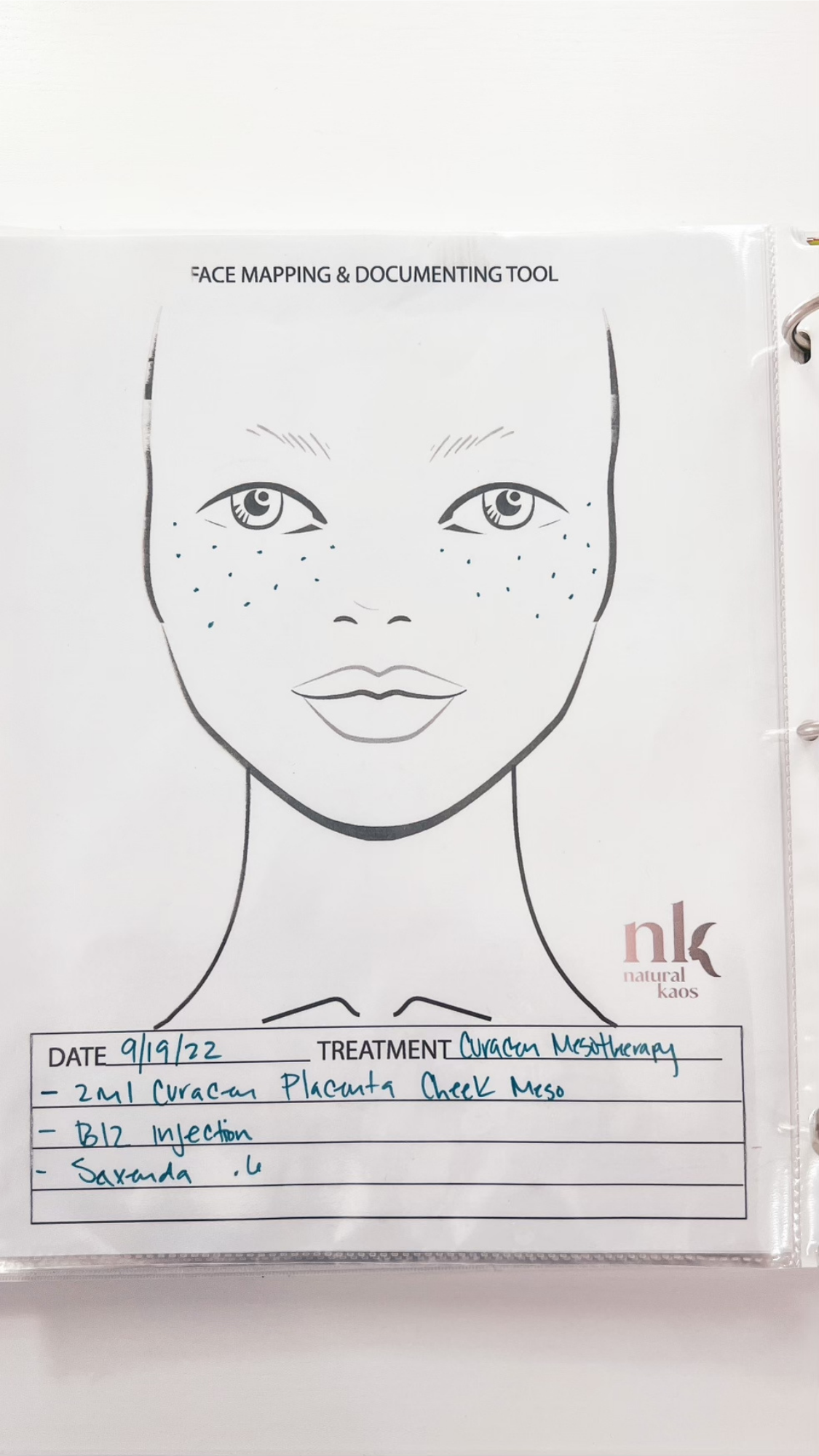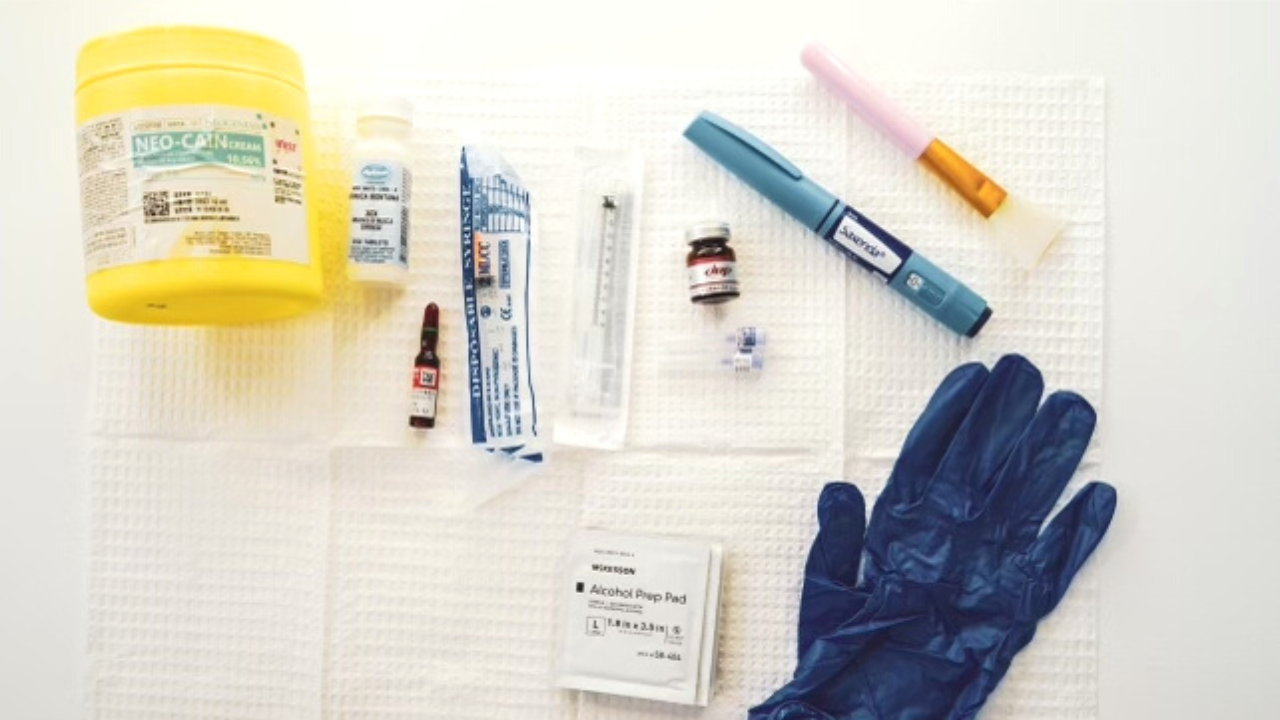 Meso Monday
I enjoy meso Monday because it is a good way for me to stay on course with my treatments. As you can see I always make sure to print and document my Meso Monday so I can be sure that I give my skin time to heal and the products I use the time to work. My setup is some of my daily and weekly treatments. I started Saxenda again and that is nightly for me. I give myself a weekly B12 shot which you can read all about my B12 Shot Here. I also take arnica to help with any pin prick bruising I may get.  And for Mesotherapy, I apply Neo cain to help not to feel the meso session. xo- Kim
Products Used:
CODES: Fillerhouse KAOS20
Dermics KAOS10
JBP Global KAOS10
Beauty From Korea KAOS25 (curacen excluded)
Curacen Beauty From Korea
Curacen JBP Global
Saxenda Pen Needles
Vitamin B12 Injections Dermics 
Filtered Needles -No Promo Code Yet
Numbing Cream Dermics 
JBP Meso Tips 34g
Syringes for B12 Injection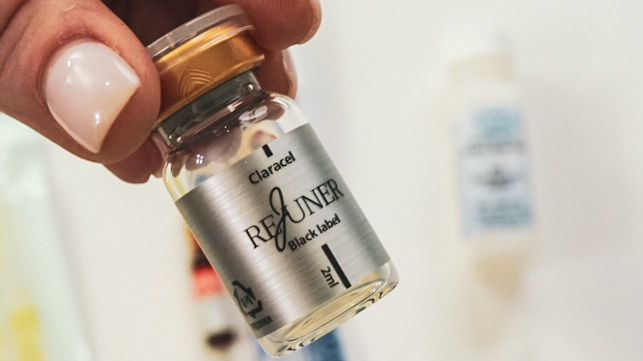 What is Rejuner Black?  Rejuner is well known for its intense collagen stimulation. It is the first particle-free PCL to be made from solid to liquid.  The powerful rejuvenating effect lasts up to over 1-2 years. Rejuner BLACK LABEL  Active ingredient: Particle Free…
by Kim Pratt | Aug 30, 2022 | LIQUID PCL, THREADS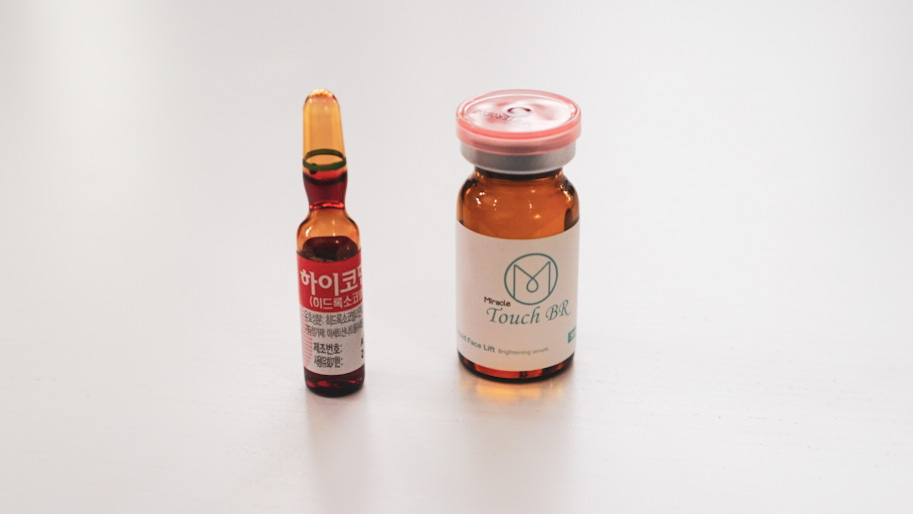 Touch BR Touch BR is a powerful skin booster that uses vitamin C, peptides, brightening complex XT80, and Niacinamide to visibly brighten the skin for a naturally-looking glow. This unique combination of ingredients helps inhibit melanin synthesis and can be applied…
by Kim Pratt | Jun 21, 2022 | LIQUID PCL, MESOTHEARPY, NUMBING CREAM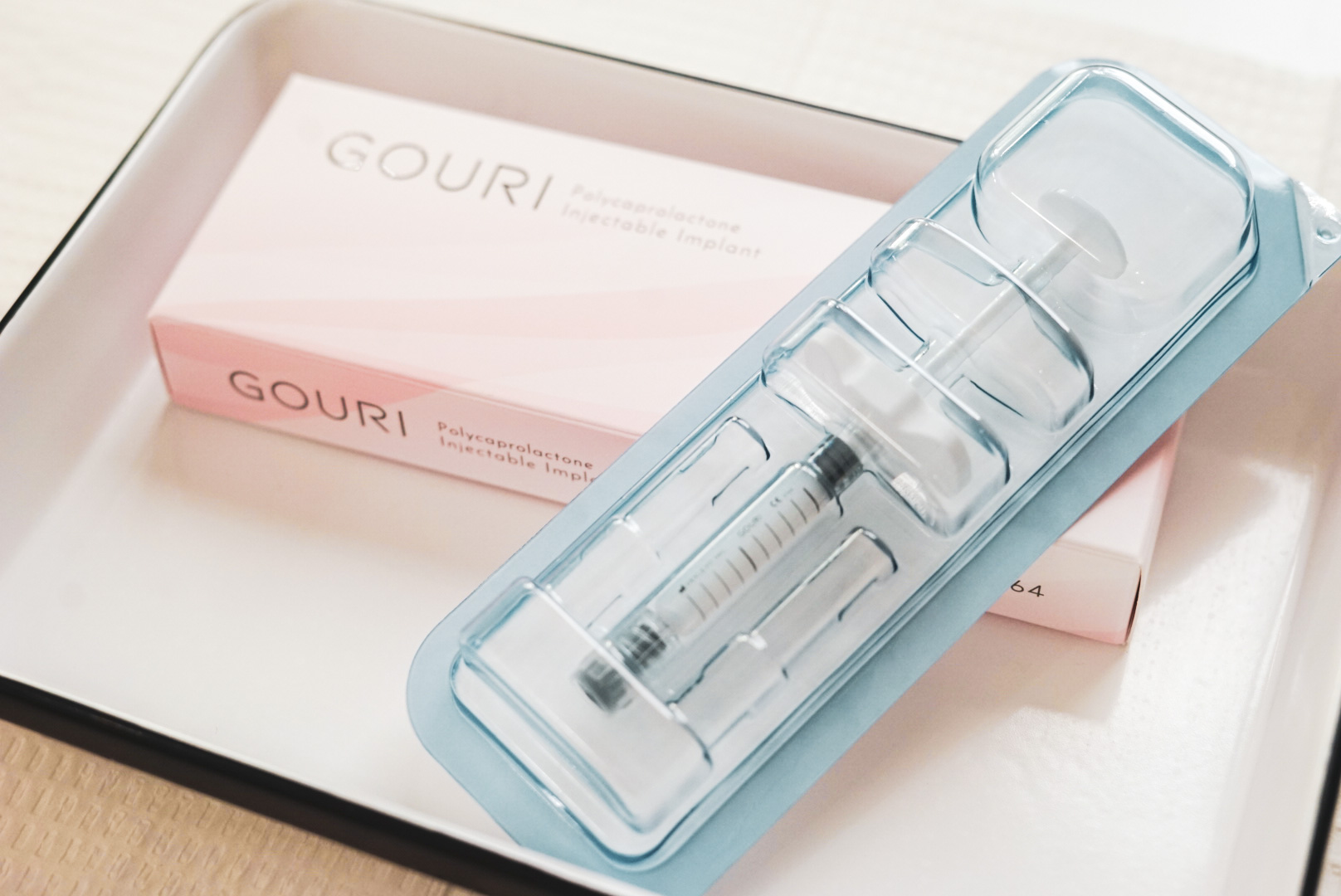 Lip Filler Bringing definiton back to my lips. I would usually go with a Celltermi Petite or Hyafilla Petite however, I had the classic on hand and was due for a little lip intervention. After using Hyafilla Classic one of the biggest advantages of this best-selling…
by Kim Pratt | May 16, 2022 | FILLER, INJECTIONS, LIQUID PCL
2 Comments
Mati
on September 22, 2022 at 1:51 pm
Can i use the Curacen Essence for micro needling?
Melissa
on September 26, 2022 at 1:42 pm
Hello Mati! Yes, you can! 😉
Submit a Comment
Generic Form