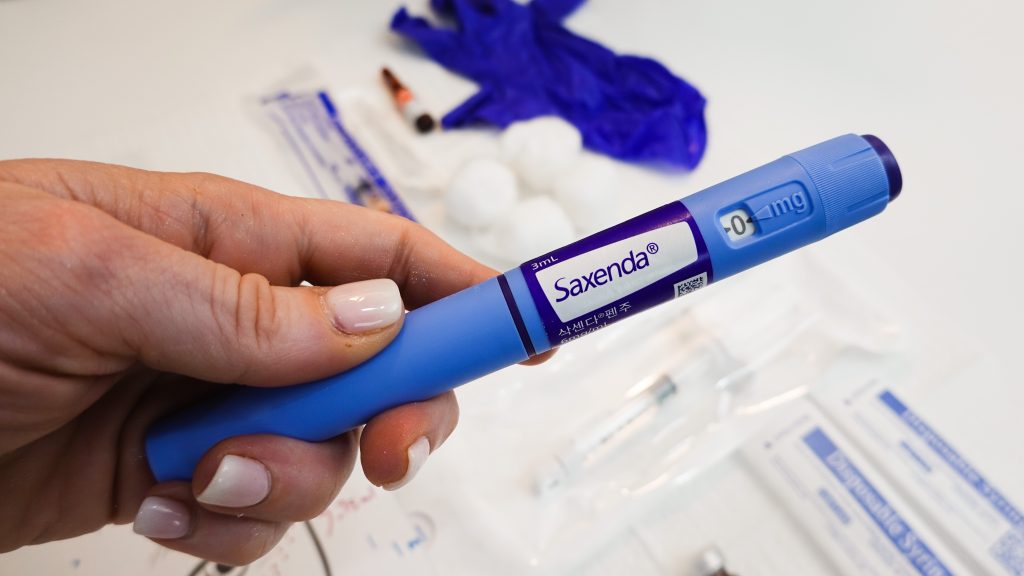 SAXENDA IN DETAIL
What medication is Saxenda? Liraglutide. Liraglutide injection is in a class of medications called incretin mimetics. It works by helping the pancreas to release the right amount of insulin when blood sugar levels are high. Insulin helps move sugar from the blood into other body tissues where it is used for energy
Saxenda works to help weight loss by lowering appetite, and slowing gastric emptying which makes you feel full for longer and therefore you decrease your calorie intake. Saxenda is similar to a hormone that occurs naturally in the body and helps control blood sugar, insulin levels, and digestion.
Saxenda (liraglutide) injection 3 mg is an injectable prescription medicine used for adults with excess weight (BMI ≥27) who also have weight-related medical problems or obesity (BMI ≥30), and children aged 12-17 years with body weight above 132 pounds (60 kg) and obesity to help them lose weight and keep the weight off. Saxendashould be used with a reduced calorie diet and increased physical activity.
So What's the Difference Between Ozempic and Saxenda?
The key difference between these two types of weight loss injection is that Ozempic is injected once a week, whereas Saxenda must be administered daily. Ozempic (Semaglutide) acts for longer, which is why it doesn't need to be taken so often. Semaglutide works by mimicking the effects of GLP-1, thereby stimulating insulin release and lowering levels of blood sugar. Liraglutide is a medication that helps to control levels of blood sugar in people with diabetes. It works by increasing the amount of insulin that the body produces after eating.
The active ingredient in Ozempic is semaglutide, and liraglutide in Saxenda. GLP-1 receptor agonists improve insulin function to lower blood sugar levels and delay gastric emptying, decreasing appetite.
Ozempic has been approved for use in the UK and FDA-approved in the U.S. as a medication for type 2 diabetes, as it improves insulin action to manage blood sugar levels alongside its positive effect on appetite.
Saxenda is approved for individuals living with obesity to help them eat fewer calories and lose weight. Still, you'll also experience improved glycemic control due to the effect of GLP-1s on insulin function.
Initially approved as prescription drugs, they are now widely available online for private purchase in the U.S. and the UK.
One of the main differences between Ozempic and Saxenda is the dosing schedule. Both drugs are self-administered injections, but Ozempic is administered once a week and Saxenda once a day. Some people may prefer to take their medication daily, while others prefer a weekly injection. Both of them work.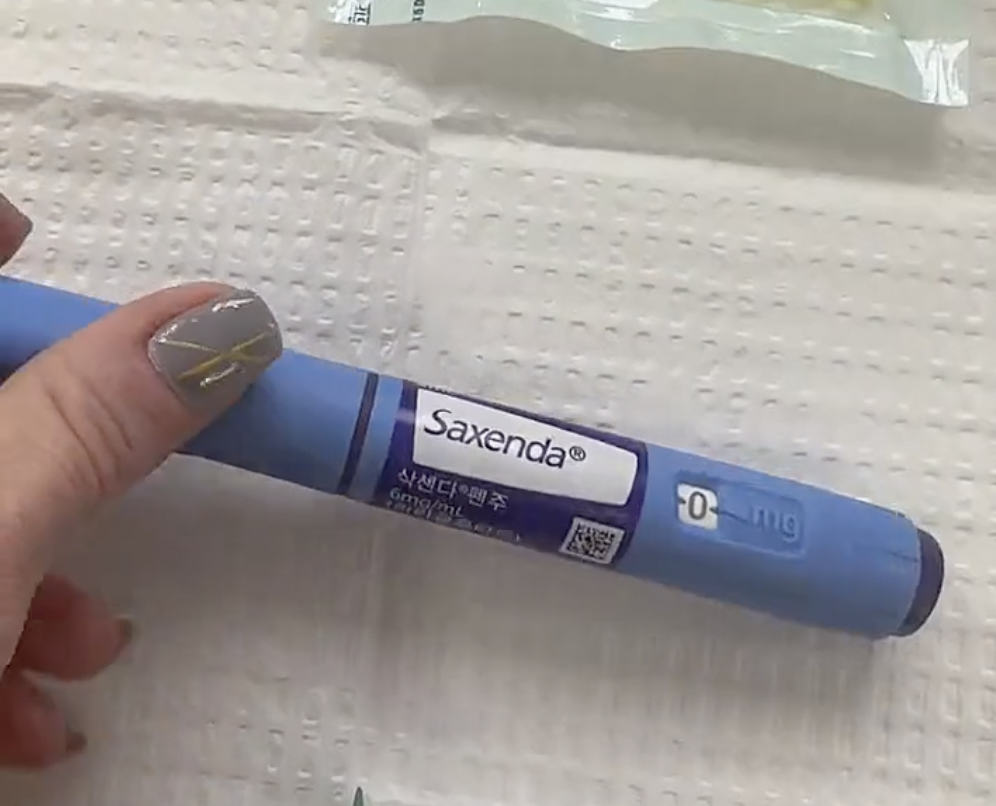 How should I use Saxenda?
Inject your dose of Saxenda under the skin (subcutaneously) in your stomach area (abdomen), upper leg (thigh), or upper arm, as instructed by your health care provider. Do not inject into a vein or muscle
Change (rotate) your injection site within the area you choose with each injection to reduce your risk of getting lumps under the skin (cutaneous amyloidosis). Do not use the same site for each injection
Take Saxenda at night to avoid some of these side effects:
The most common side effects of Saxenda in adults include nausea, diarrhea, constipation, vomiting, injection site reaction, low blood sugar (hypoglycemia), headache, tiredness (fatigue).
The most common side effect you may experience when you first start Saxenda is nausea. This usually gets better as your body gets used to the medicine.
If you do experience nausea, here are some things that may help:
Eat bland, low-fat foods, like crackers, toast, and rice
Eat foods that contain water, like soups and gelatin
Don't lie down after you eat
Go outside to get some fresh air
WATCH ME INJECT MYSELF IN THE NATURAL KAOS APP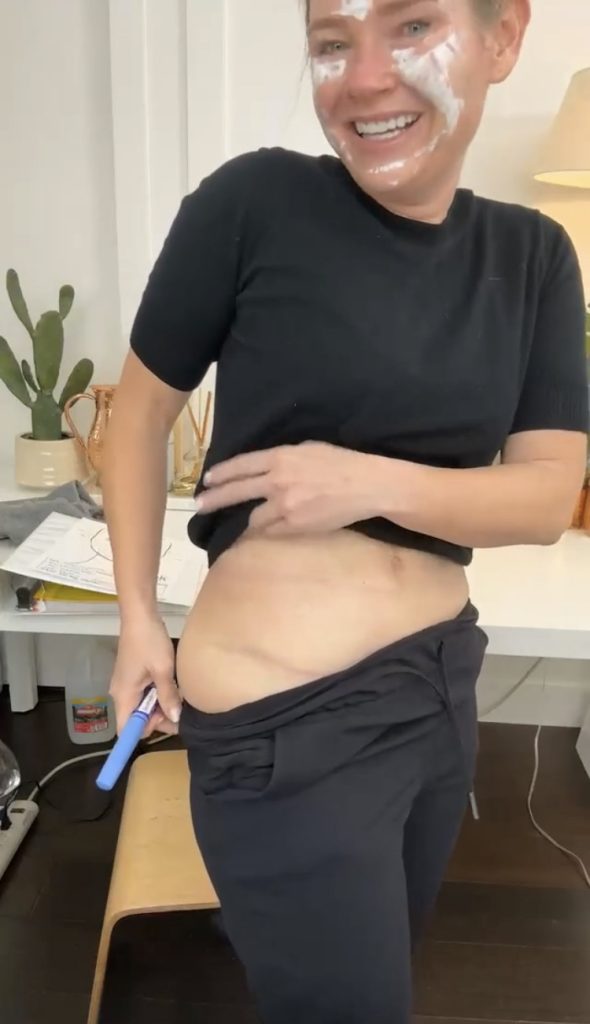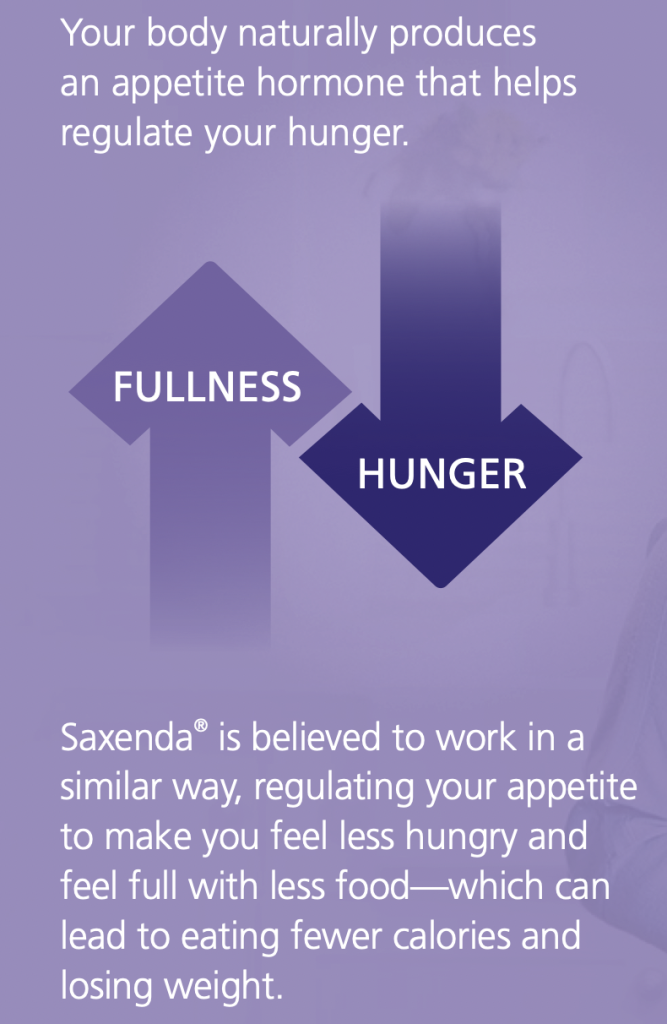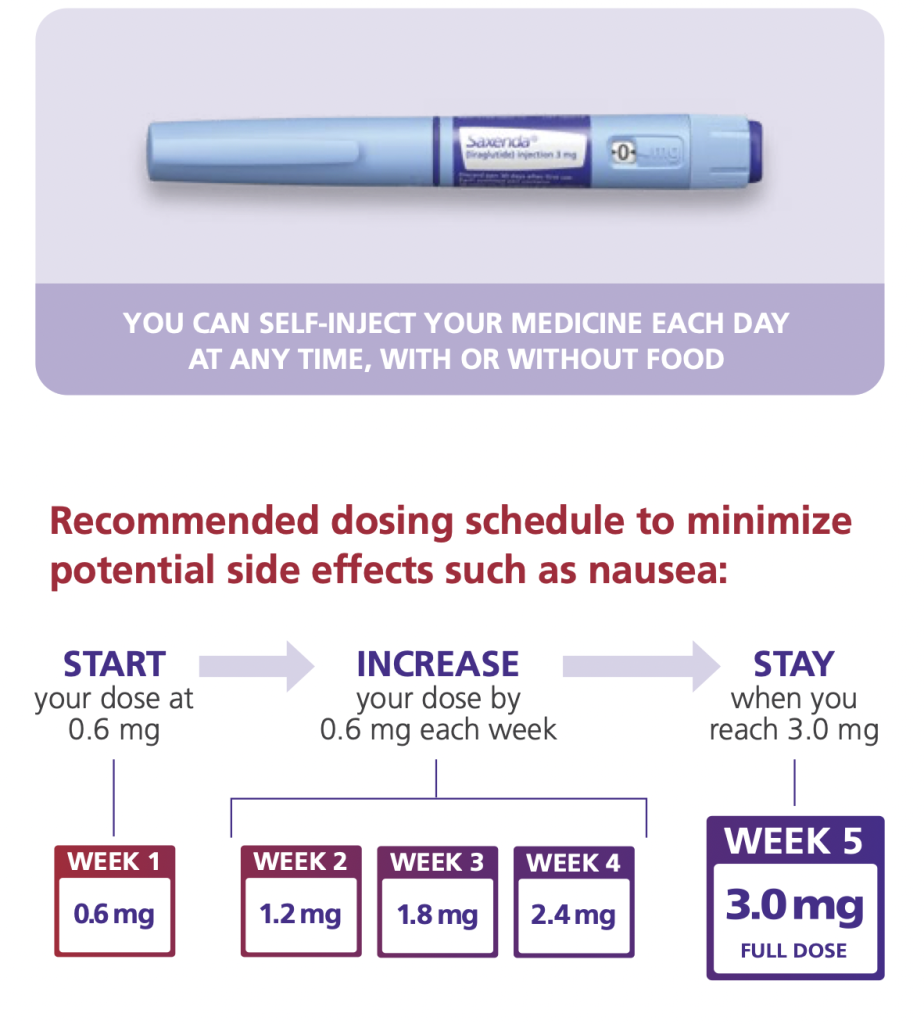 MISSED A DOSE?
Personally, if I miss a dose I go back down if it has been longer than a week. I do need to get better at taking it every day. I do take it at night.
Saxenda prescribers say If you miss your daily dose of Saxenda, use Saxenda as soon as you remember. Then, take your next daily dose as usual on the following day. Do not take an extra dose of Saxenda or increase your dose on the following day to make up for your missed dose.
WHERE can I BUY SAXENDA WITHOUT A RX?
Join The Natural Kaos App to share your Saxenda Journey with others in the community who are taking it and have lost weight and know a few tricks if you feel sick in the first week.
FILLERHOUSE USE CODE KAOS20
DERMICS USE CODE KAOS10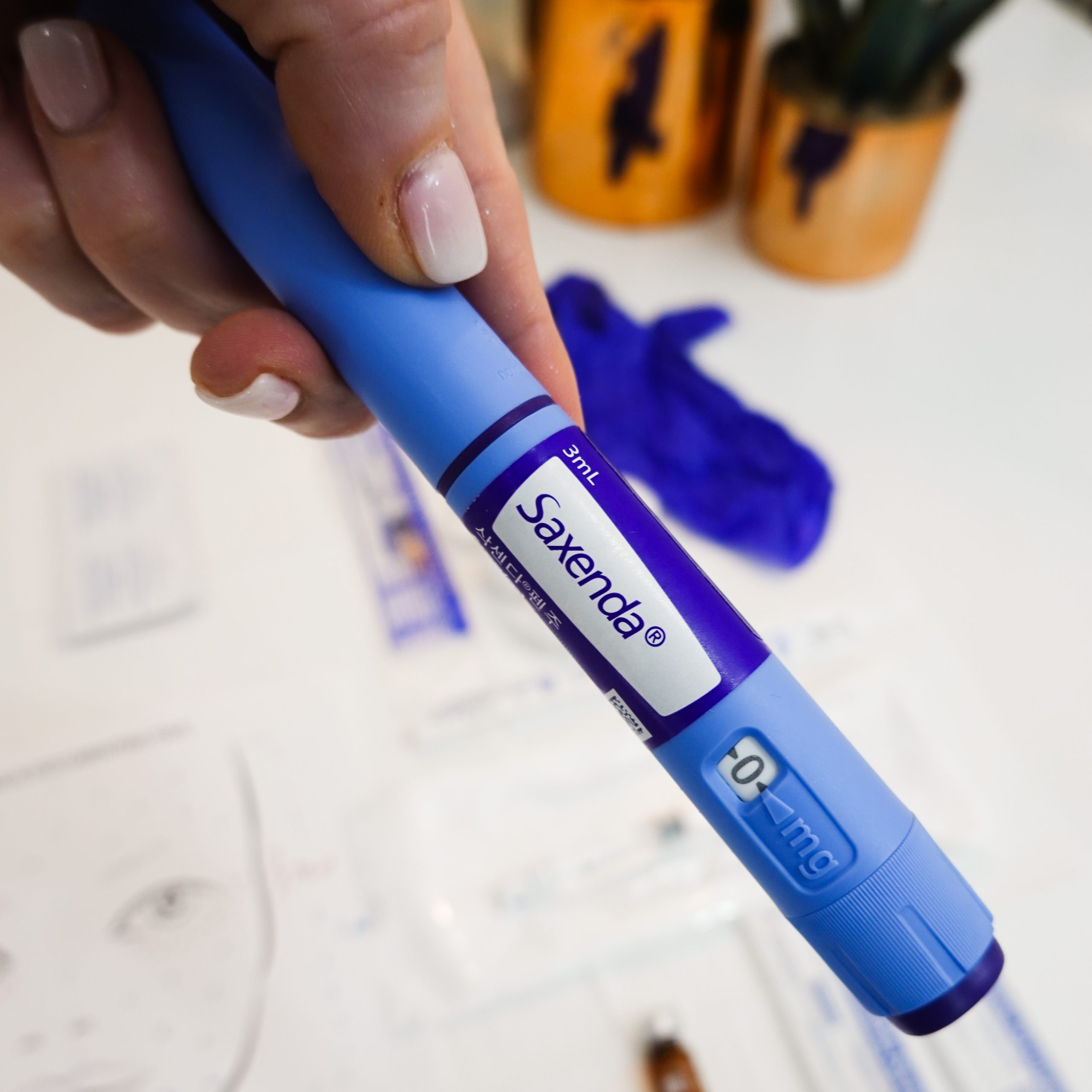 This error message is only visible to WordPress admins
There has been a problem with your Instagram Feed.