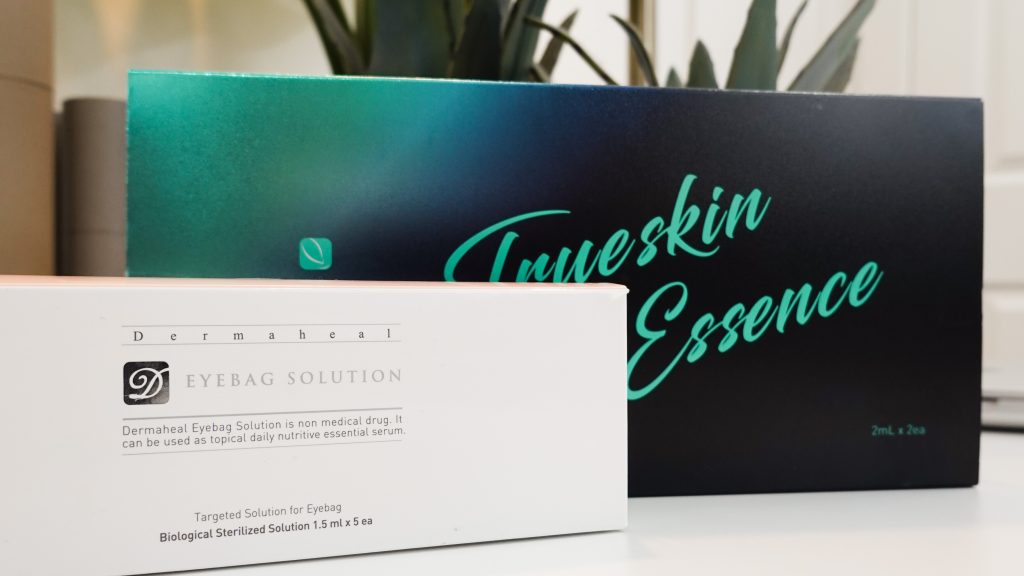 Meso Monday! It was great to get in some meso treatments. I have been busy with a lot of behind the scenes ideas that I have put into motion, so it was nice to sit down and chat with everyone that showed up for both TikTok and the live I did in the App! I used two mesotherapy treatments, one specific for my eyes…which I will confess even though I did numb it was a bit stingy. However, nothing you can't handle. I also did meso on my face and cheeks area with the Rejuran Healer. I am excited to see my results. Lots of information is below and products are linked. Watch my full prep video and for my live demo watch on replay in the Natural Kaos App. xo- Kim
WHAT IS REJURAN HEALER TIMESKIN ESSENCE?
Rejuran Healer is a Korean skin treatment that contains Salmon DNA in ultra-fine molecules known as polynucleotides (PN). It is used to rejuvenate and heal the skin making it smooth, supple, and glowing. It is also known by different names such as PRRN Therapy, and Miracle Healer.
PDRN also triggers wound healing on damaged or aging skin. It was first discovered in South Korea and is now extremely popular in Japan, Singapore, and the rest of Asia.
Rejuran works by delivering biological, physicochemical, and mechanical effects to the skin as it is used via mesotherapy.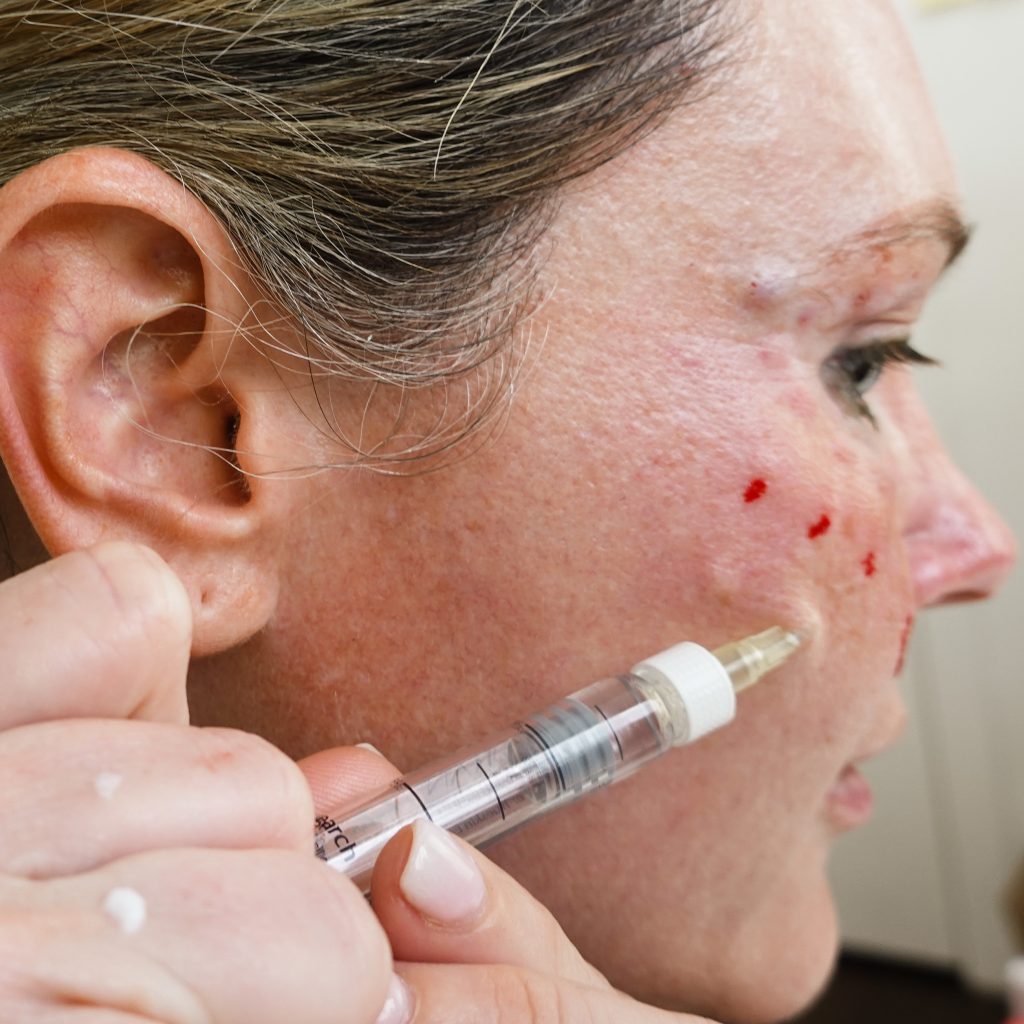 The growth factors in Rejuran stimulate wound healing and improves microcirculation.
Rejuran has a strong anti-inflammatory effect that rids the skin of free radicals and inflammatory cytokines. Finally, PN / PDRN acts as a structural scaffold so that fibroblasts can grow and produce regenerative effects. Rejuran activates the skin's ability to self-regenerate, produce new healthy cells, stimulate collagen production, and control excessive sebum production so that the oil-to-moisture balance of the skin returns to a healthy state.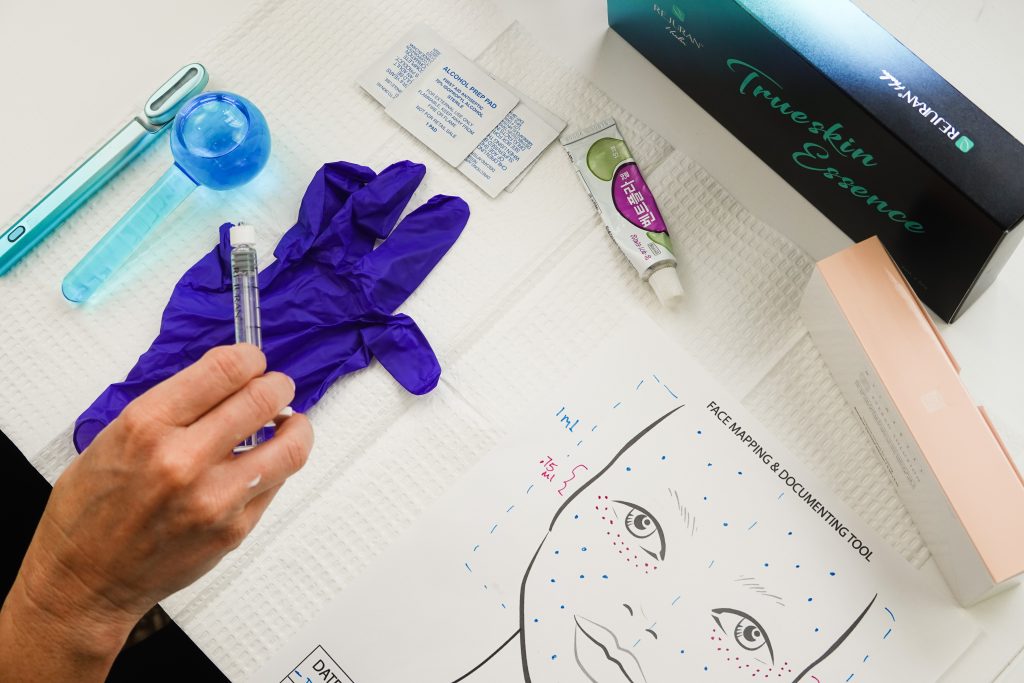 Treatment areas:
Forehead and Cheek
Neck and Jawline
Acne Scars and Eye area
Hands and Stretch marks
Skin texture improvements with minimized pores
Smoothens fine lines and wrinkles
Improvement in acne scars and surgical scars as well as stretch marks
Improves skin elasticity and rejuvenates saggy skin
Lightens dark eye circles
Safe, biocompatible & natural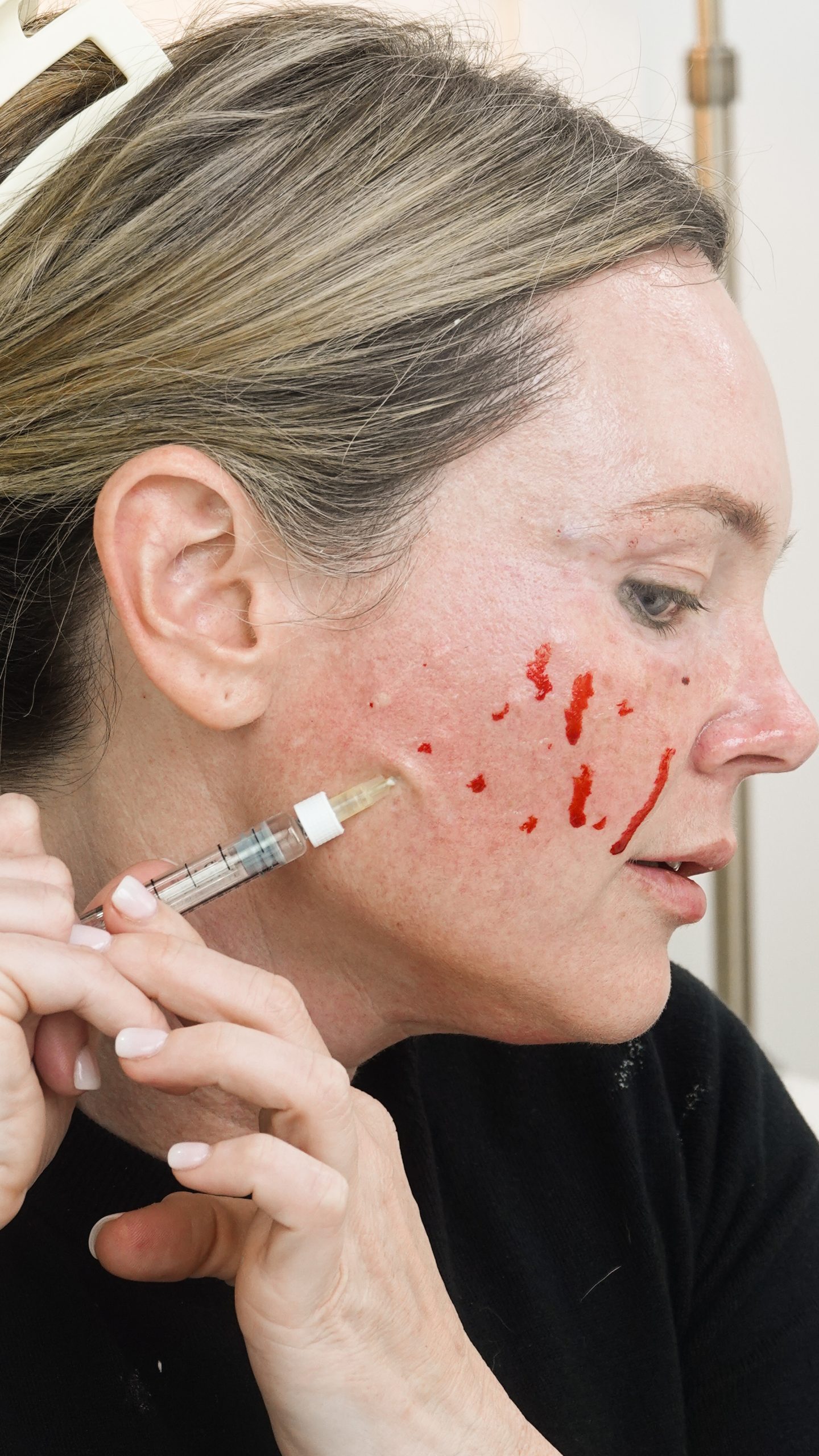 REJURAN HEALER TREATMENT PLAN:
After 2-5 days, the skin becomes smoother and the hydration level is balanced.
After 2-4 weeks, the skin becomes more elastic due to the formation of collagen, and light wrinkles and pores are reduced.
After a month, you will notice a natural rise and even a slight increase in volume. One or two more treatments 4 weeks apart with results lasting up to a year.
DERMAHEAL EYEBAG SOLUTION
Dermaheal Eyebag Solution uses a unique combination of biomimetic peptides Dermaheal Eyebag Solution improves microcirculation and stimulates drainage by reducing the "bags" under the eyes and swelling and preventing lymphatic obstruction. It reduces wrinkles, and tones and tightens the skin, giving the effect of skin rejuvenation; it also has a brightening and illuminating effect.
Peptides are great and let me tell you why- they send a signal to your skin that you are injured so your skin starts to produce collagen in order to help protect itself and sends up its healing capabilities to strengthen the dermis.
Dermaheal
Targeted Solution for Eyebag
The pack consists of
1.5ml x 5 Vials / Set
Ingredients
Tripeptide-41 (CG-Lipoxyn), Nonapeptide-18 (CG-Formade), Oligopeptide-61 (CG-Cellsolin),
Oligopeptide-73 (CG-EPG)
Protocol:
1 session per week 1 vial for 1 session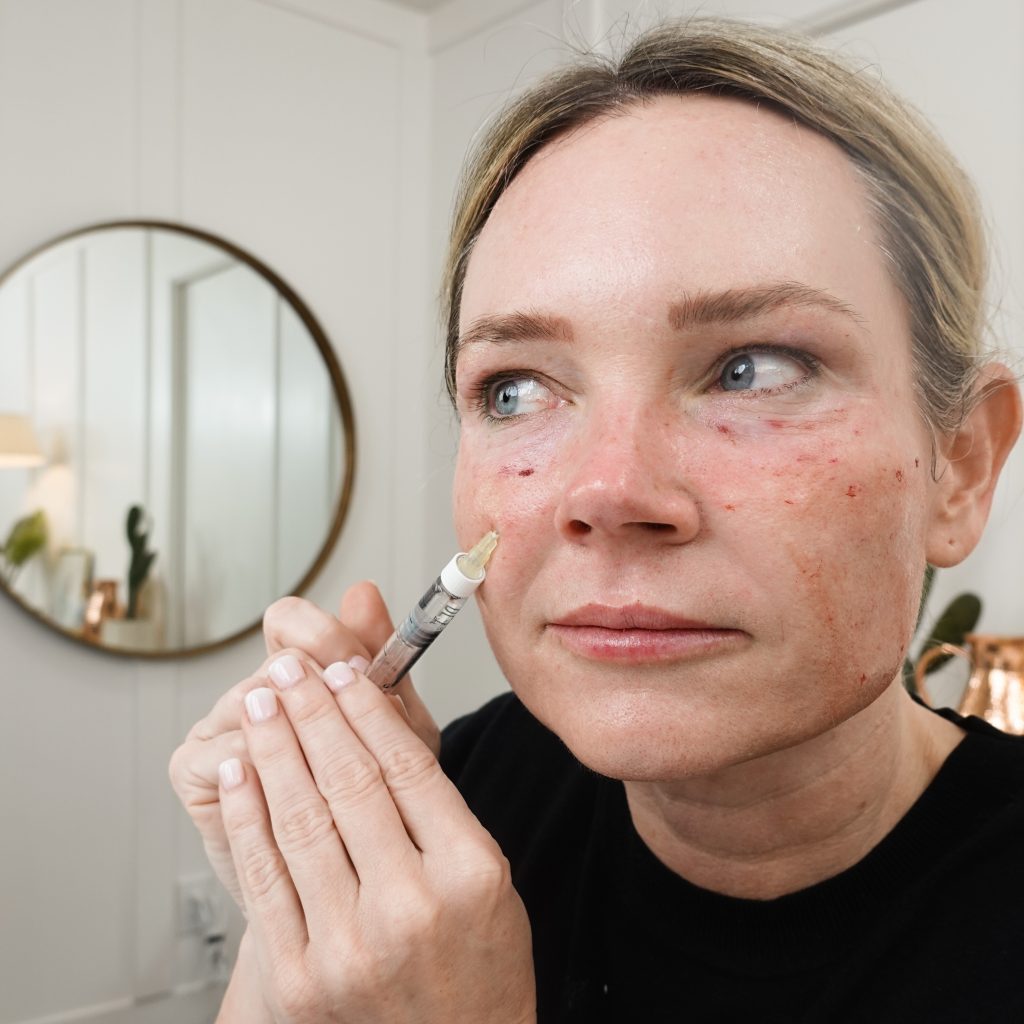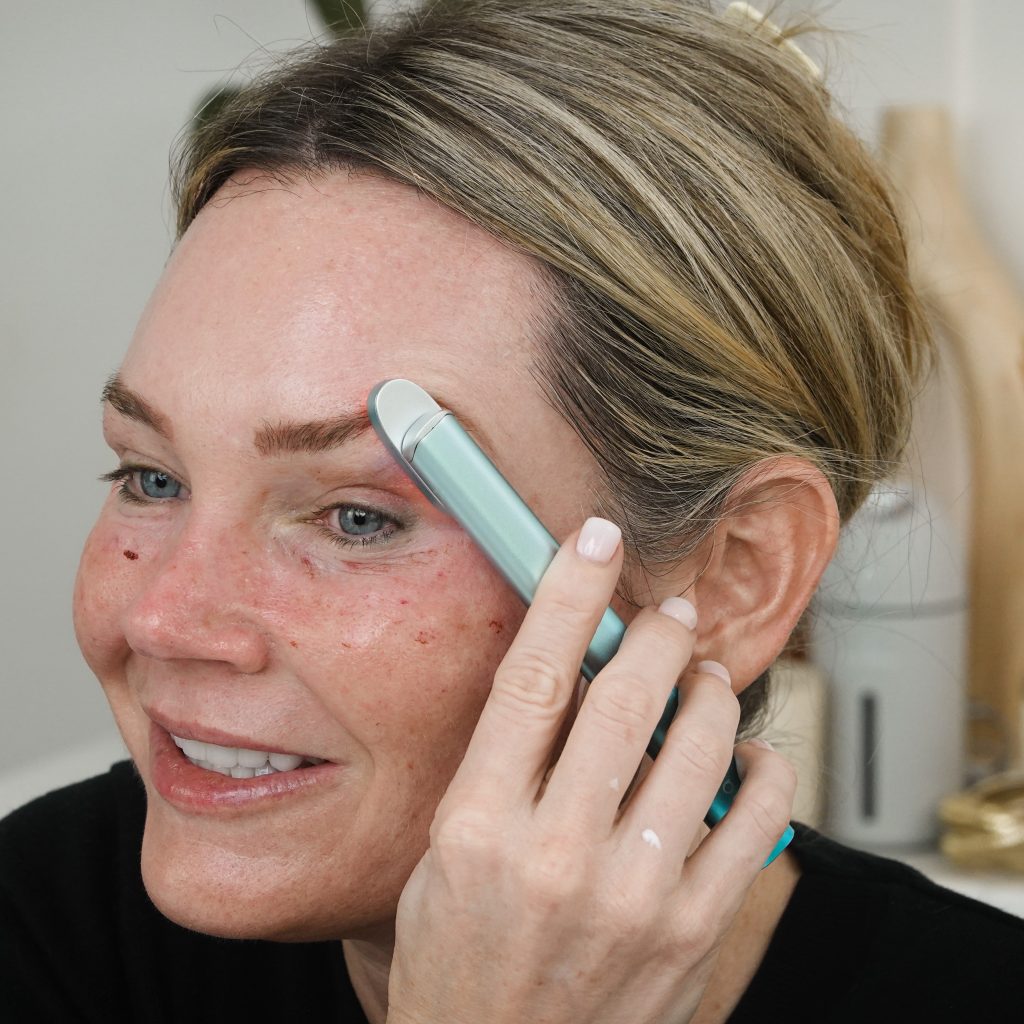 RED LIGHT THERAPY FOR WOUND HEALING
Although this is just pin pricks (needle pricks) it is great to use a bruising gel and red light therapy. Here I am using my Ladoura LED Wand! I love this wand, it has traveled with me everywhere and is so convenient when I want to concentrate on one area of my face or all of it! So warm and soothing.
LINK: LADUORA Kaos15 for 15% OFF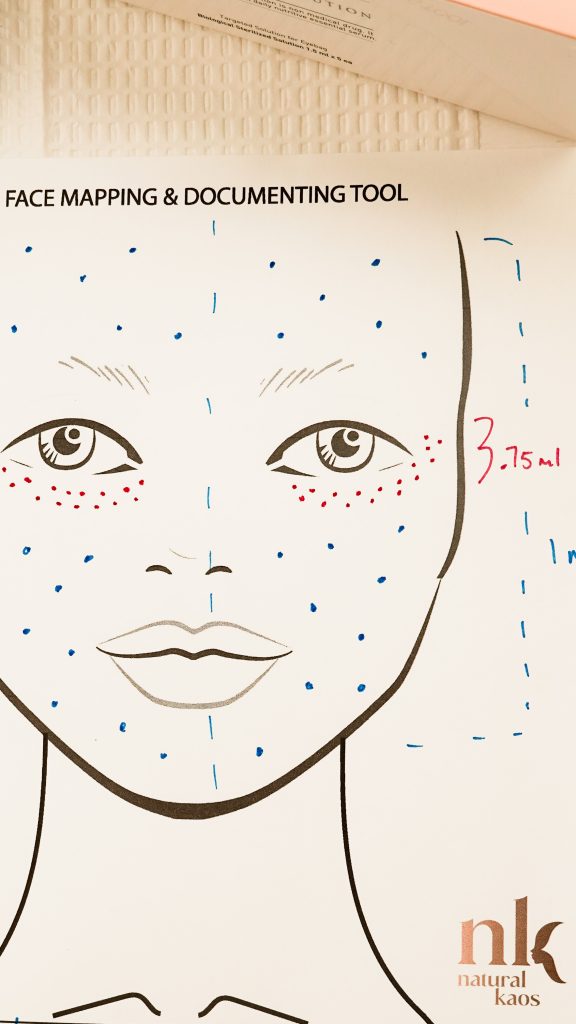 Mapping And Treatment Records
I find it helpful to map out my treatments of every kind. You can download FACE, NECK, AND CHEST MAPPING FREE PRINTABLE'S NATURAL KAOS
PRODUCTS USED HYPERLINKED
Fillerhouse Promo Code KAOS20
Dermics Promo Code KAOS10
REJURAN HEALER TRUESKIN ESSENCE