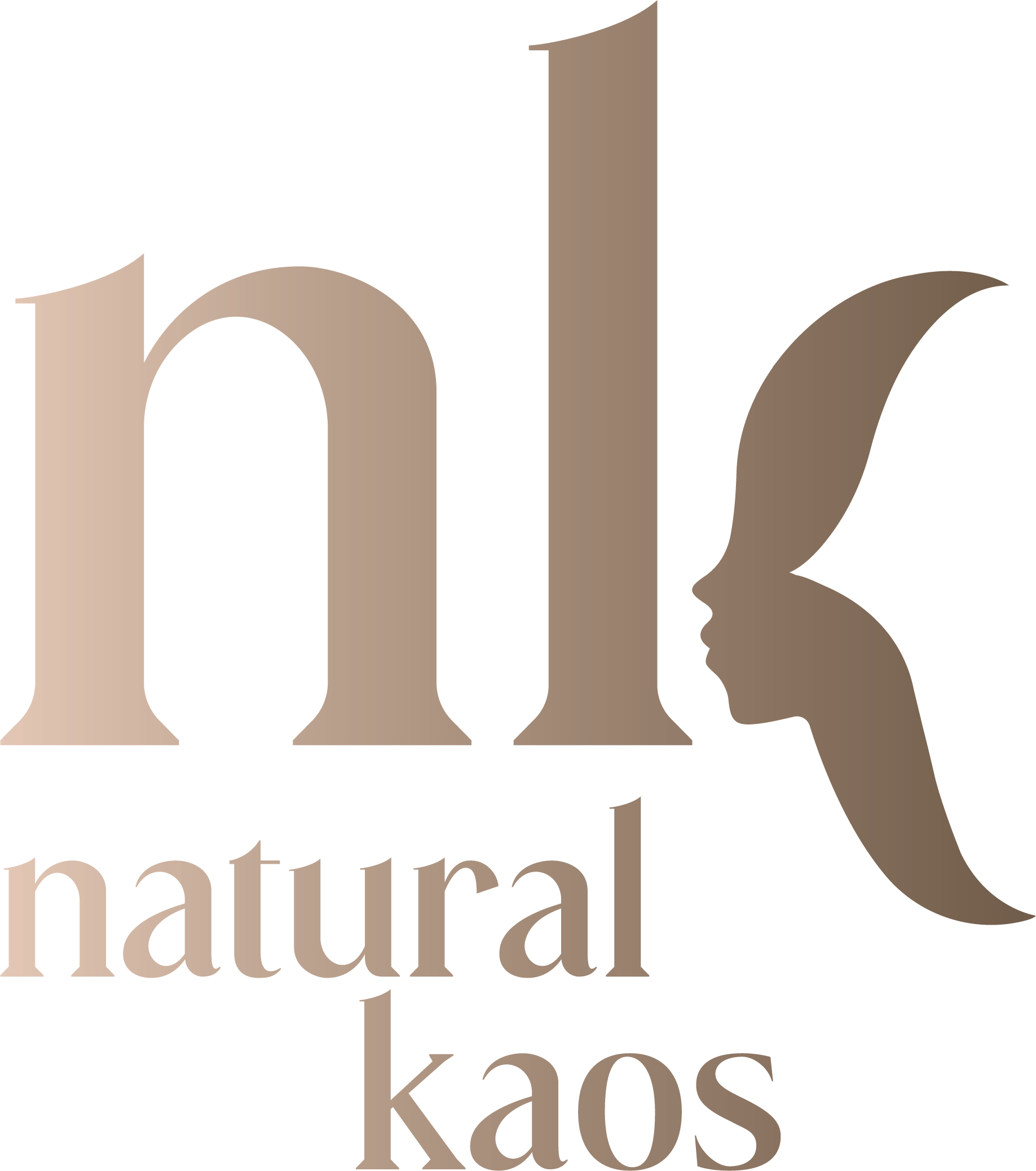 Innotox for Platysmal Bands and Syniro Mesotherapy
by Kim Pratt | Mar 1, 2022 | MESOTHEARPY, TOXIN | 1 comment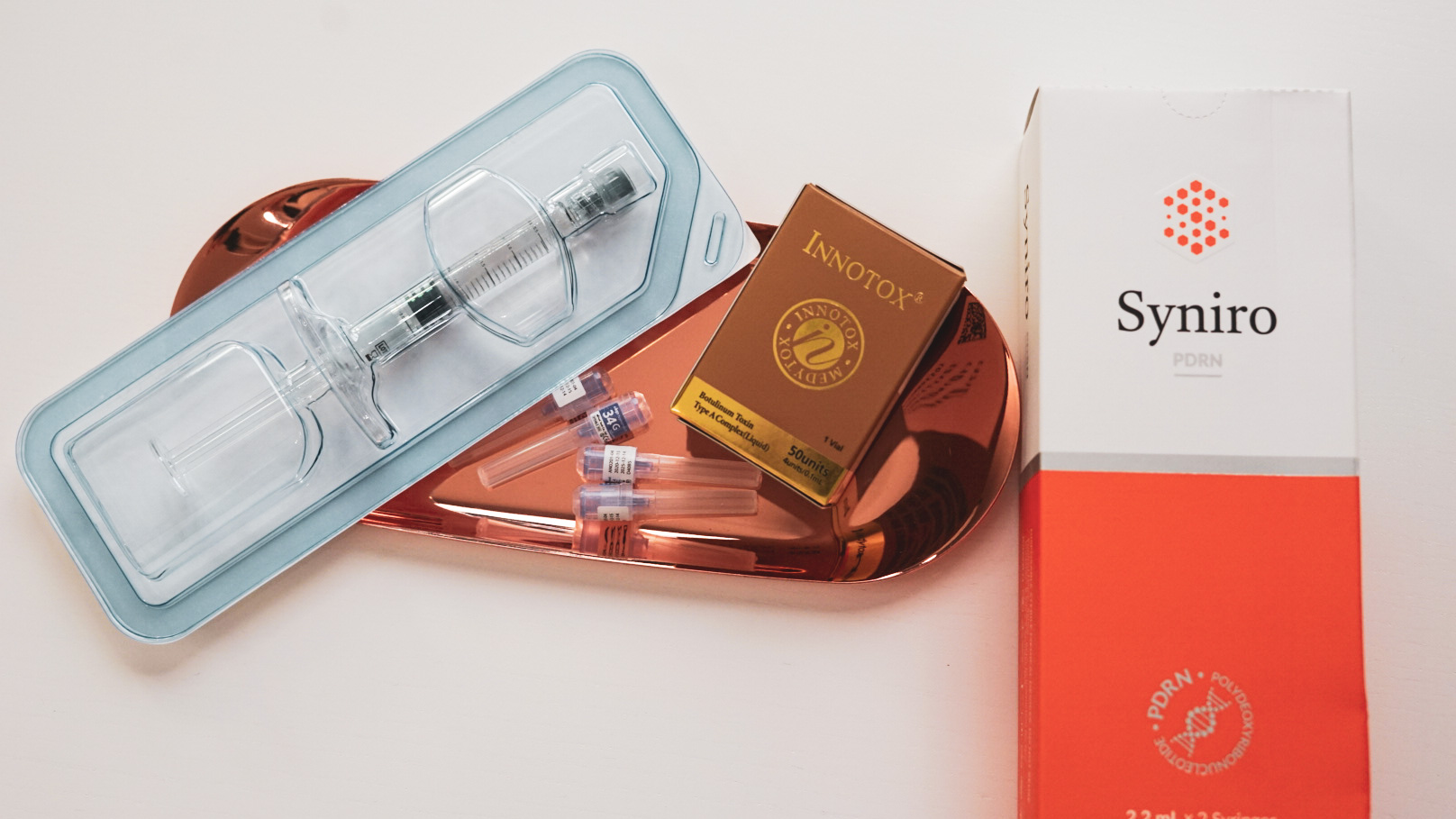 Innotox Platysmal Bands and Syniro Mesotherapy
Meso Monday. I used Innotox for my platysmal bands and I did Syniro for my Mesotherapy session.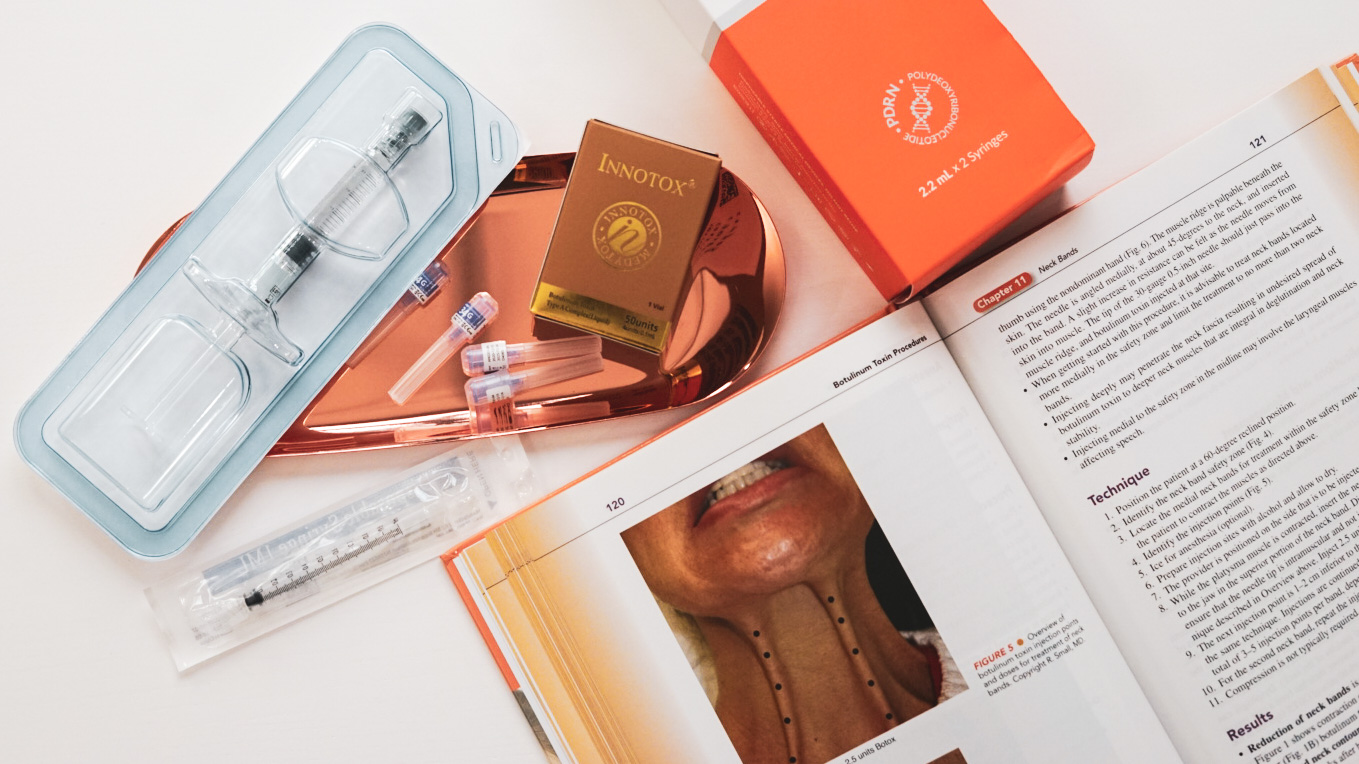 Platysmal bands
What I do for my Platysmal Bands
Platysmal bands are caused by aging and thickening of two edges of the neck muscles that run up the front left and right sides of your neck mid-line, all the way to your chin.
Toxin can be used as stand-alone treatment to restore a more youthful neck.
Modest doses of Toxin can soften the appearance of the vertical platysma bands. It's a low-risk option for anyone seeking to improve their appearance. As you will see in the video I was very careful with my dosing.
Products
Innotox, Syniro, Meso needles,  and Toxin Book.  Starting products, LYMA Vitamins, NIRA, BOSIDIN IPL, and High Frequency Wand.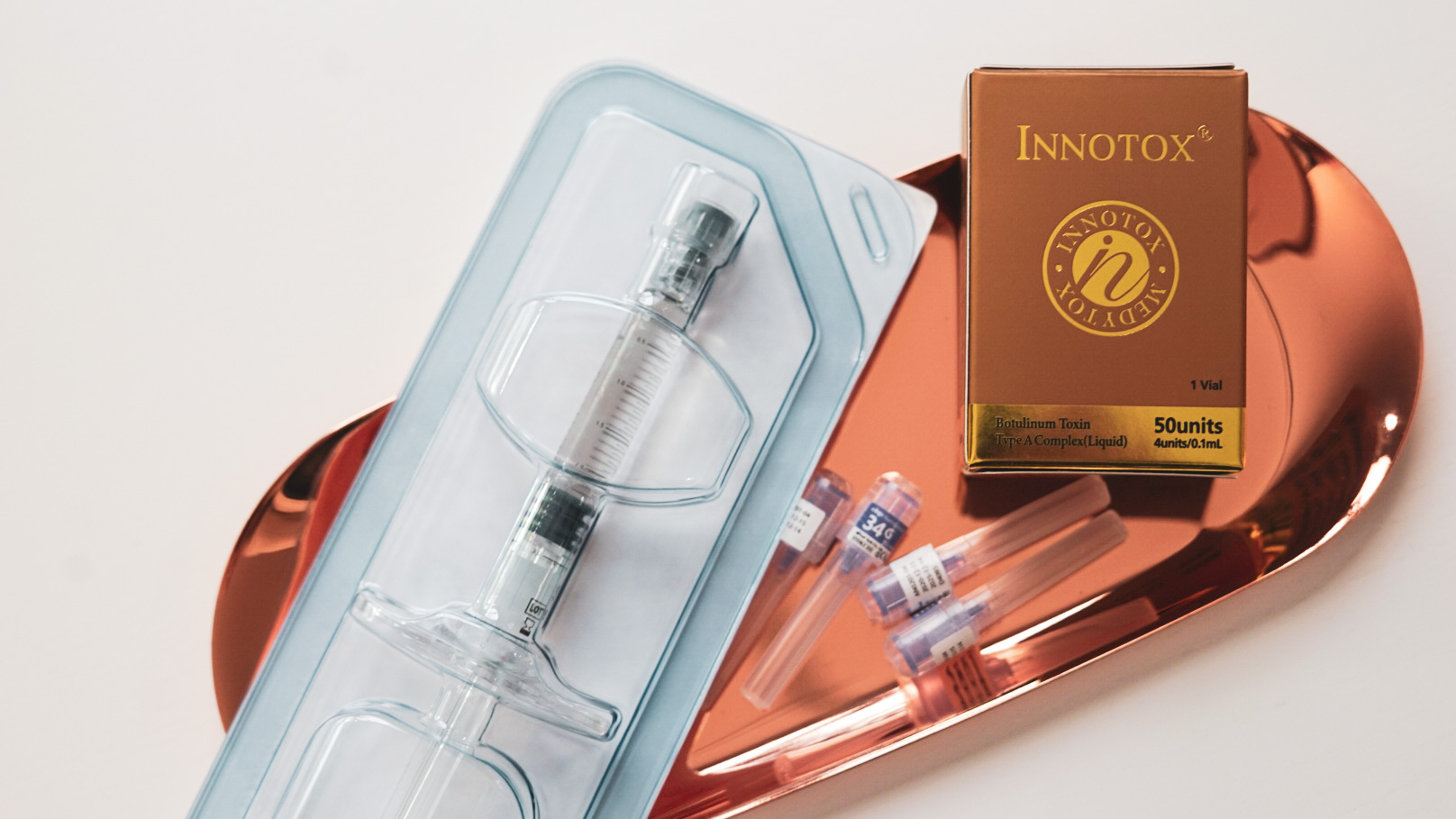 Mesothearpy
SYNIRO – is a VI generation derma modulator based on modified partially stabilized hyaluronic acid. PDRN and a complex of biomimetic peptides.
High performance Syniro provides:
PDRN (2%) – Our cells use polydeoxyribonucleotide as a structural basis for the synthesis of nucleic acids and their factors, as well as for repairing our own DNA.
These processes are especially necessary for damaged cells in a state of reduced metabolism, as well as under stress.
As a result of the use if SYNIRO preparation, the functional activity of aged and damaged keratinocytes and fibroblasts is restored.
Thanks to PDRN, a powerful regenerative process arises in the cell, allowing us to rejuvenate our skin.
Indications for use of SYNIRO
Age-related skin changes with fine wrinkled and deformation type of aging, as well as prevention of the appearance of the first signs of aging
Preparation for plastic surgery and rehabilitation after surgery
Dehydrated and stressed skin
Rosacea
Skin restoration after laser procedures and chemical skin peels
Preparation for thread techniques and invasive procedures
Prevention of pathological scarring
The presence of age spots and age wrinkles
Unevenness and dullness of the skin tone
Reduced tone and elasticity of the skin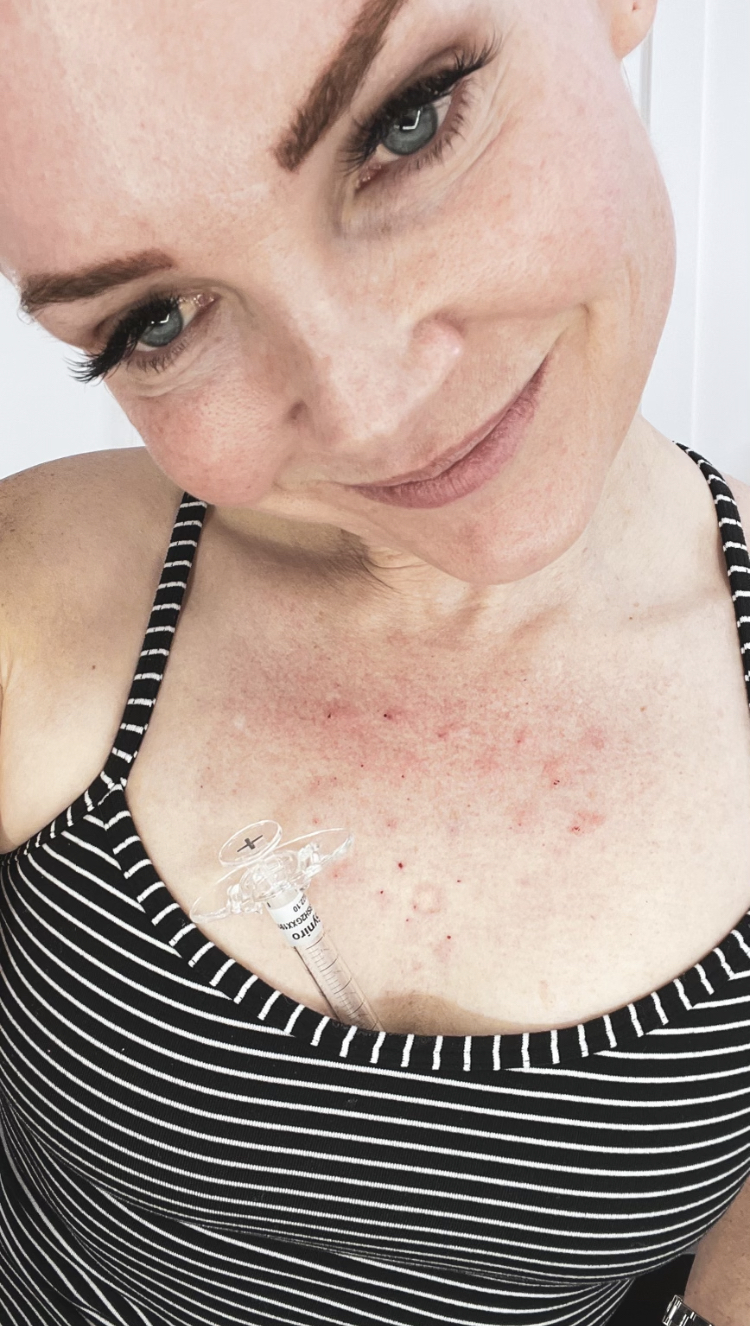 1 Comment
Debbie
on March 13, 2022 at 5:34 am
Submit a Comment
Generic Form