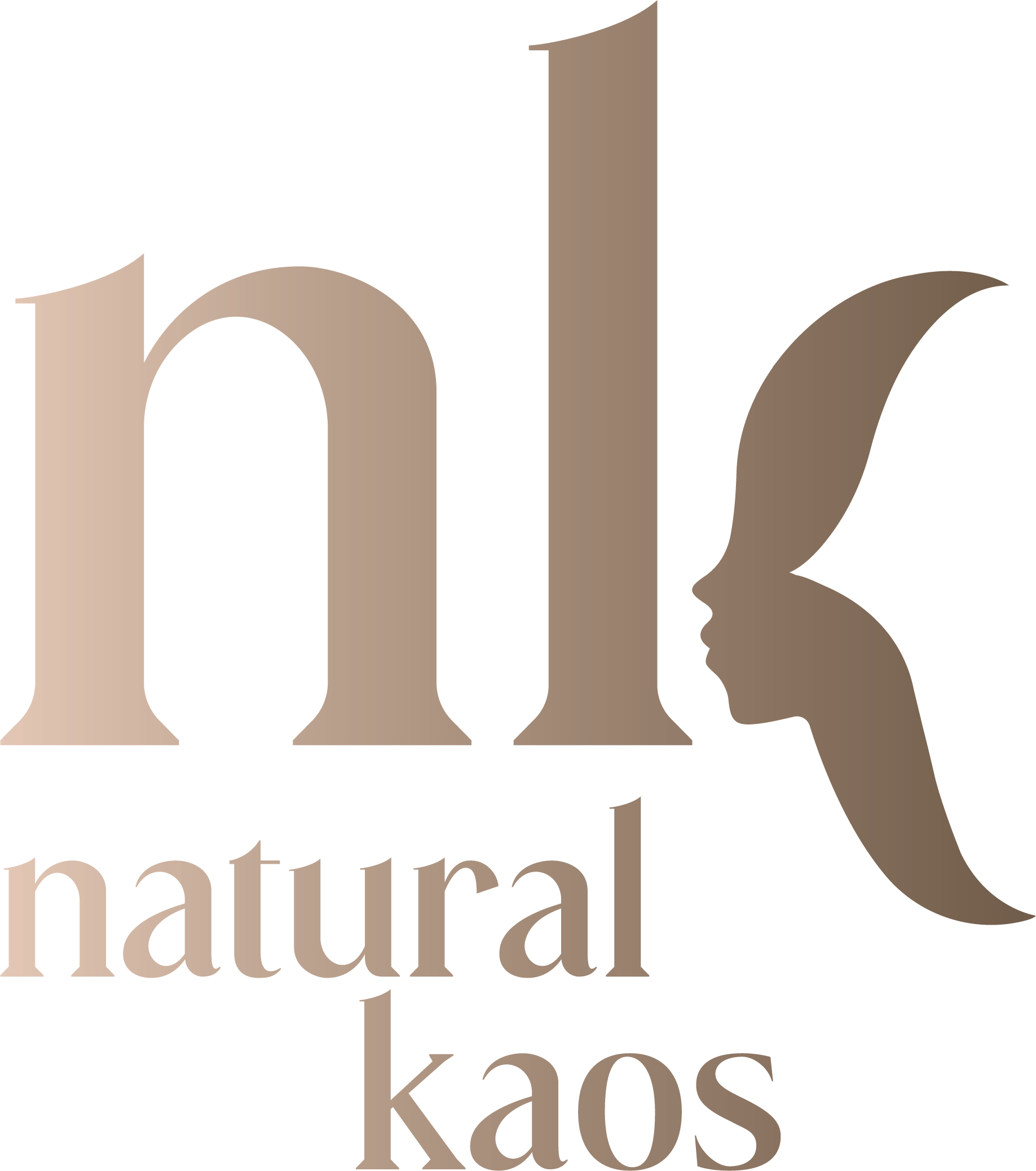 INNOTOX Facial and BB GLOW
by Kim Pratt | Mar 1, 2022 | MICRONEEDLING | 6 comments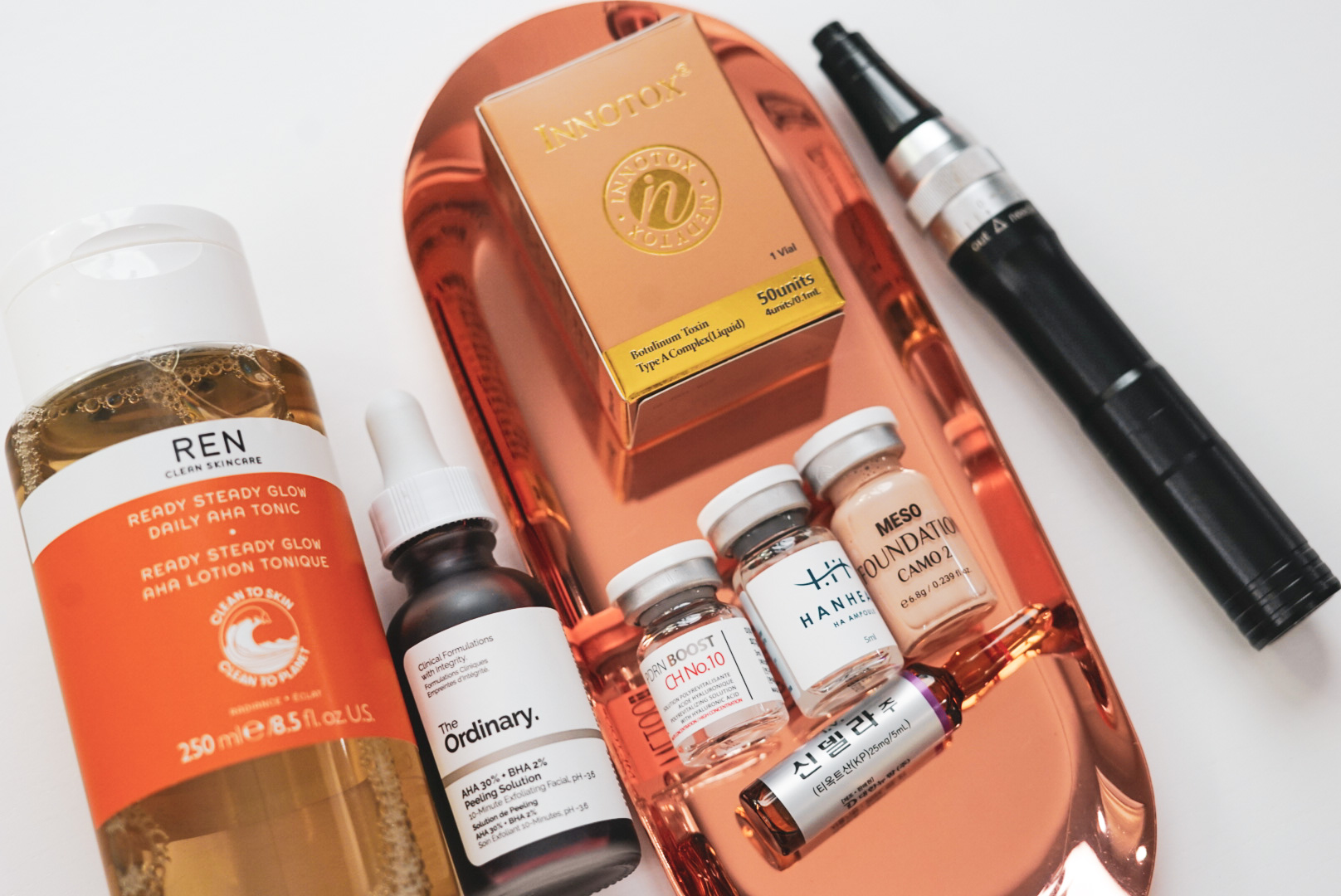 Botox Facial
How I Prep For My Tox Cocktail Facial.
I make sure to tone and exfoliate my skin. I used Ren's ready steady glow toner followed by the Ordinary Peel. Skin is prepped. Both of these used in tandem will gett rid of all those dead skin cells sitting on the top of the skin.
What is a Botox Facial?
This treatment utilizes micro microneedles to deliver a dose of muscle-freezing neuromodulators, in this case, Innotox, to the upper layers of the skin. It's like airbrushing the skin. This is only very light microneedling or stamping. The dose can be a cocktail of ingredients that are mixed with the toxin to deliver hydration, peptides, brighteners, and whatever I may need to be tailored for my skin.
What did I use in my cocktail? I used Innotox, Hanheal is the Hyaluronic Acid, the MeToo PDRN, and lastly cindella for brightening.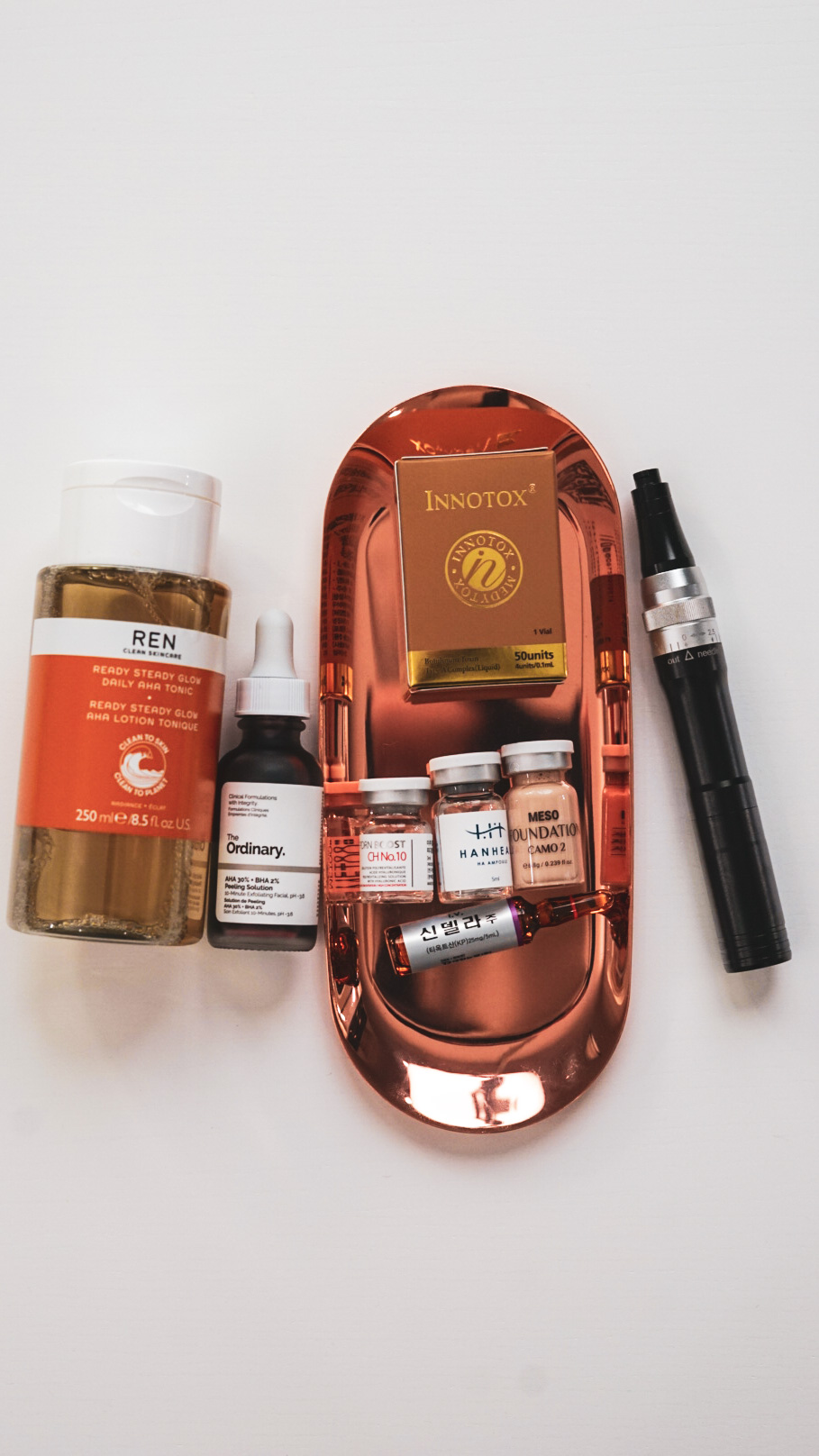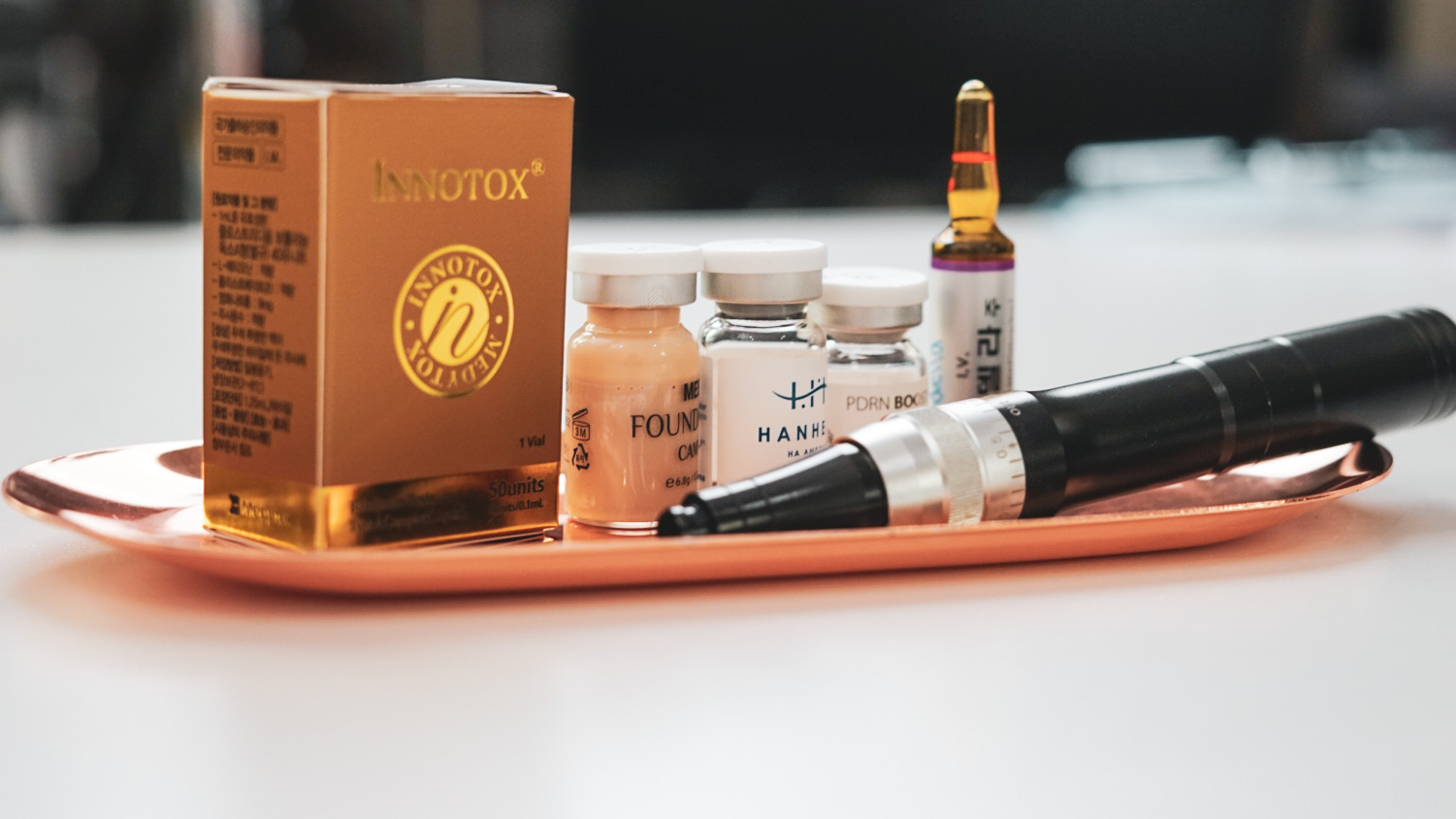 How does it work?
You have receptors that bind to your oil glands and sweat glands to make them not secrete as much oil. The top layer of the dermis is affected by the cocktail— not enough to change your facial expression, but just enough to make those fine lines and pores not as apparent.
I used my Illuma Pen to microneedle in my cocktail.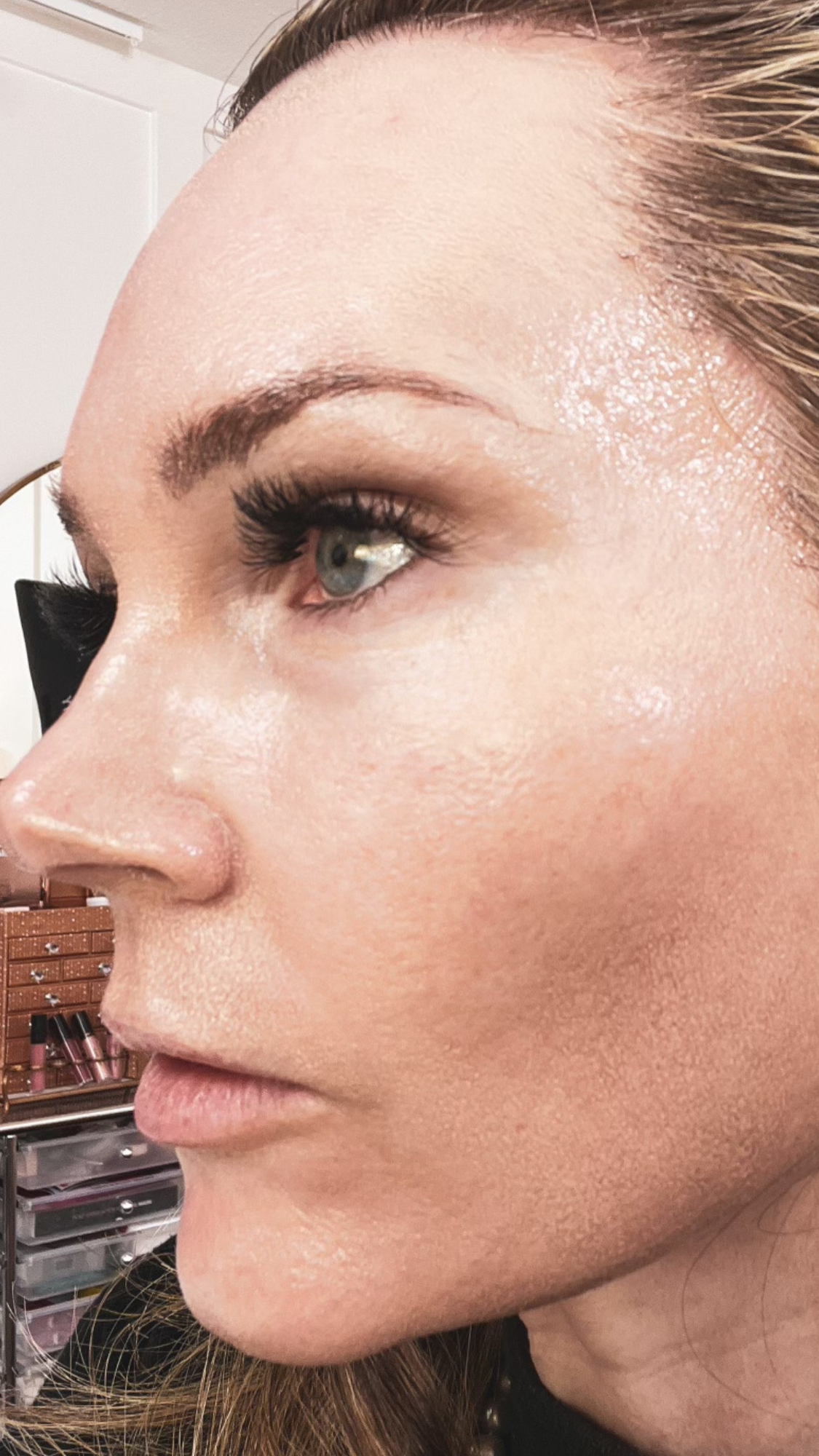 Products Used
BB GLOW
For this part of the treatment, I used a slightly darker pigment after my botox treatment and painted it onto my skin. To seal it in I put on a mask sheet for 20 mins. I then did some red light therapy for about 15 mins.
The MESO Foundation is a serum formula leaves the skin soft, supple, radiant, brighter skin tone. It is recommended for people with dark skin tone for reduction of the appearance of freckles and skin discoloration caused by acne and age spots.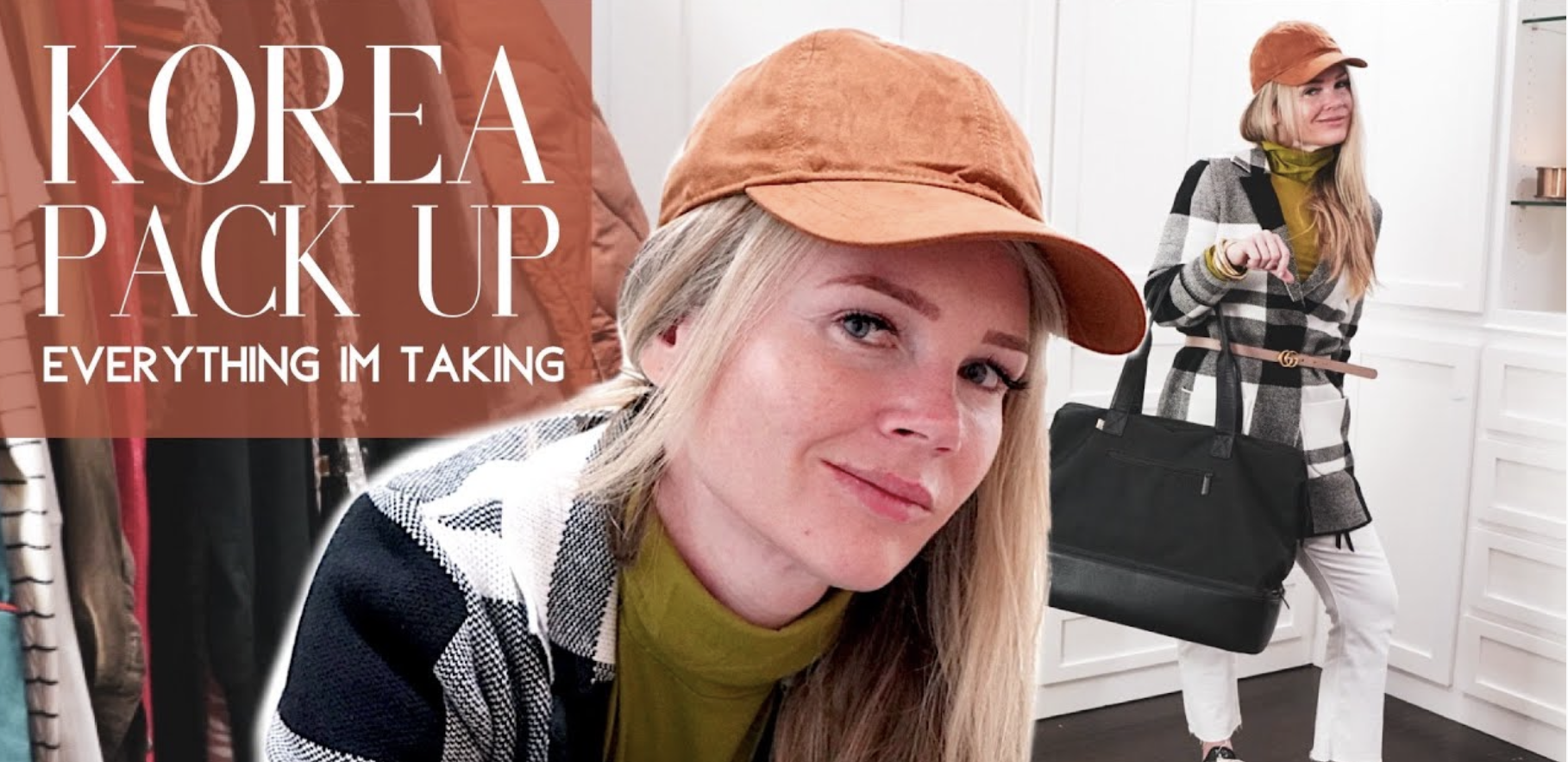 by Kim Pratt | September 28, 2022 | OUTFITS | 0 Comments
Casual Chic This is an easy on the go outfit perfect for a day at the Kbeauty Expo 2022 in Seoul Korea.TopRed Flats and Front Pocket PantsGucci BeltAirport Outfit Stay cool and warm in layers while traveling for 17 hours. Fashion does not have to suffer for…
6 Comments
Marina Rodriguez
on March 17, 2022 at 8:38 am
Lisa
on March 17, 2022 at 8:59 am
I can't wait to try this facial!
on March 17, 2022 at 10:15 am
Jeannewhipps
on March 17, 2022 at 10:46 am
I can't wait to try these on my next mN
Hannah
on March 17, 2022 at 12:27 pm
Great read, Kim! I love the brand The Ordinary too.
Michele
on March 17, 2022 at 7:37 pm
Excited to start my home microneedling journey!
Submit a Comment
Generic Form