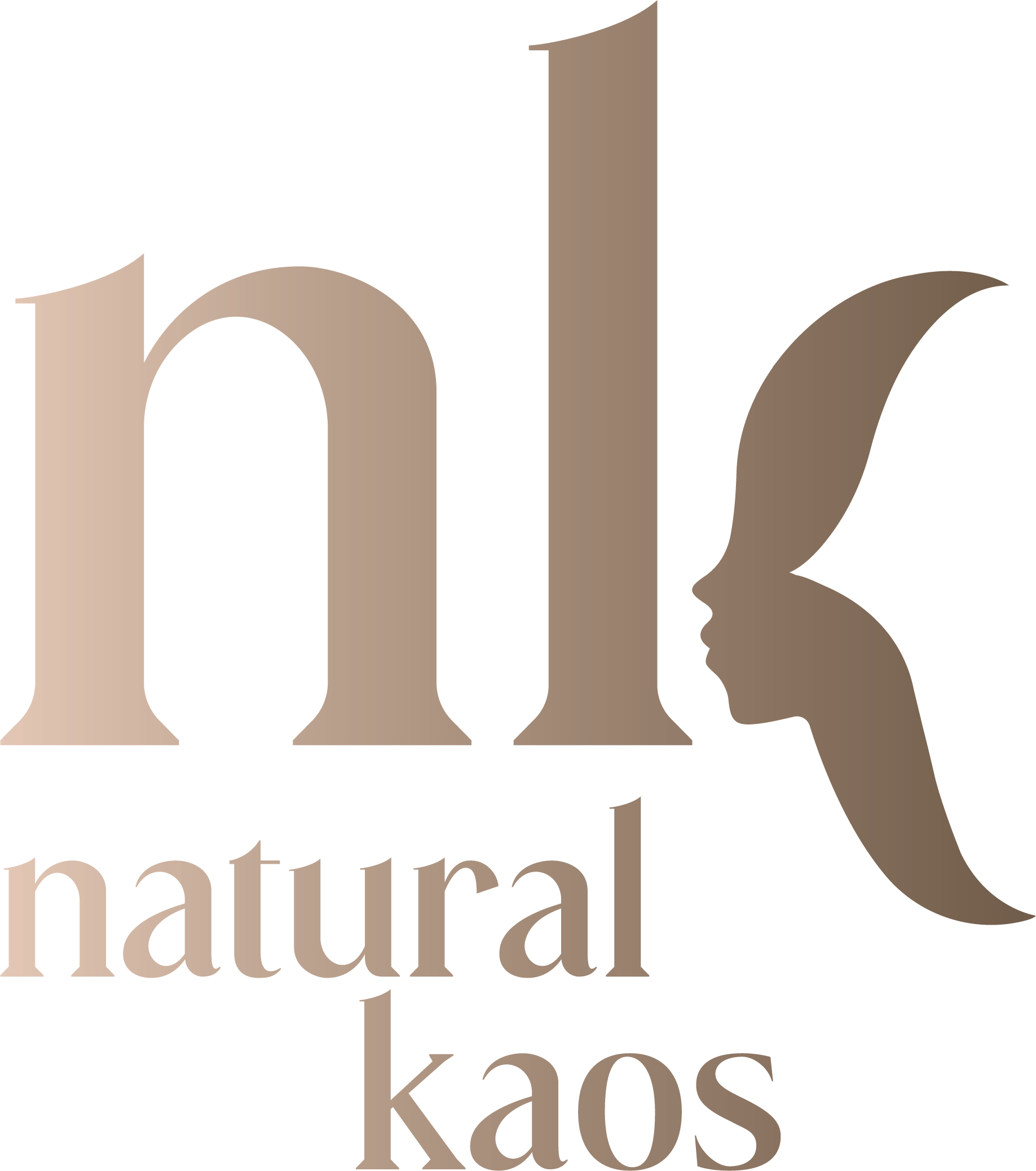 CASA GaGa Haus Labs Limited Edition Makeup Collection
by Kim Pratt | Dec 21, 2021 | MAKEUP | 0 comments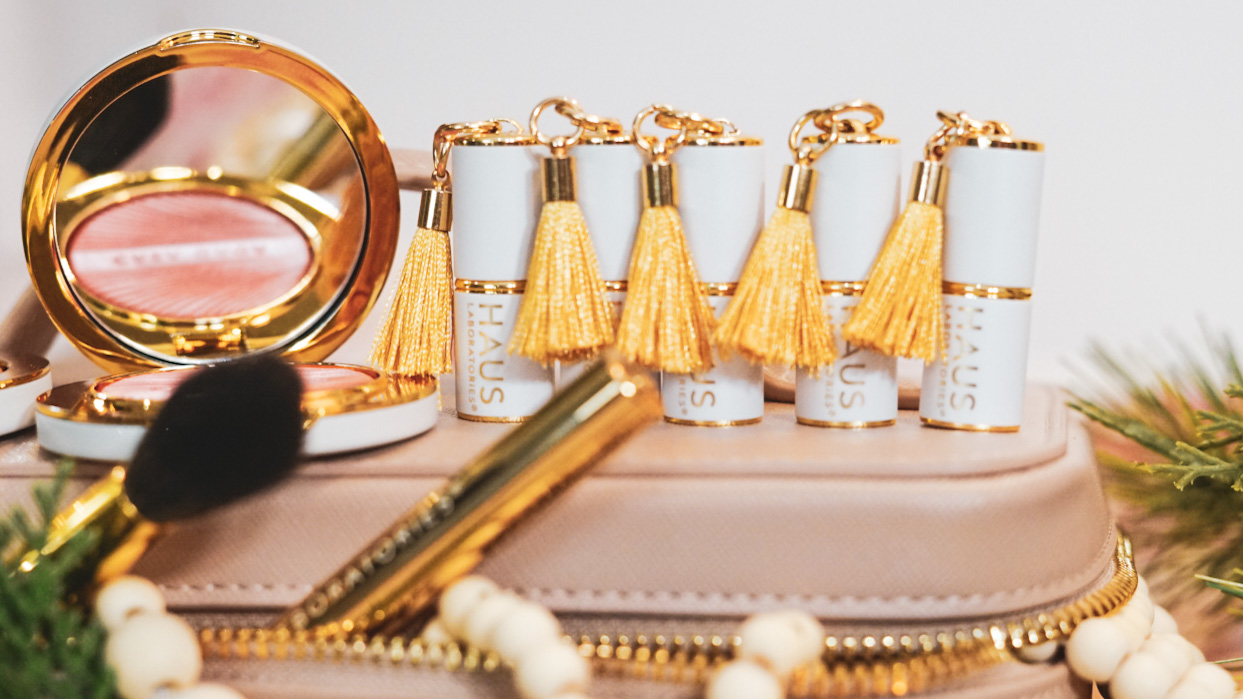 This is not just another beauty brand."They say beauty is in the eye of the beholder, but at HAUS LABORATORIES, we say beauty is how you see yourself. We want you to love yourself, and it is our mission to spread kindness, bravery, and creativity by providing tools for self-expression and reinvention.
My Thoughts on Haus Labs as a Brand
I have always been a fan of Haus Labs makeup! Being a Beauty Influencer on Amazon it's not always easy finding the brands that Sephora carries, especially the "new in". From Haus Labs, I especially love the GLAM ATTACK LIQUID EYESHADOW in the color Glamour Puss. I feel you get the quality of a high end luxury brand without being too spendy. The makeup is not quite drug store price and definitely not a Natasha Denona palette price tag, it's your happy medium. If you wanted to splurge on nice makeup I definitely would pick Haus Labs. I have a lot of the original launch of Haus and dare I say, I use the bronzer almost weekly on amazon lives. Now let me share my take on this new Launch. I did a little digging around and my thoughts about this line were confirmed.
CASA GAGA
"I'm just an Italian girl from New York." – Lady GaGa
CasaGaga Italian Glam beauty collection! And a beauty it is, it's a special set. There are 16 products within the collection, including lipglazes, small bullet lipsticks with tassels, a highlighter, a single black liner, and blushes. With a train case and lipstick pouch in a beautiful beige pink faux leather hue and a gold blush brush. Gold and white casing for the products, very glam Gucci vibes. Considering she did test trials and wore some of the makeup during the making of "House of Gucci", I see where she got her inspiration, or at the very least she was inspired by her heritage all the way back to Italy. "Everyone at House Laboratories was excited for my journey to Italy," Gaga says. "I went to Italy a few weeks before we started filming, and I lived with an Italian accent for about six months before we began. After that, I re-fell in love with Italian glamor all over again." – Gaga quote from Elle. There is a set called CASA GAGA LA COLLEZIONE.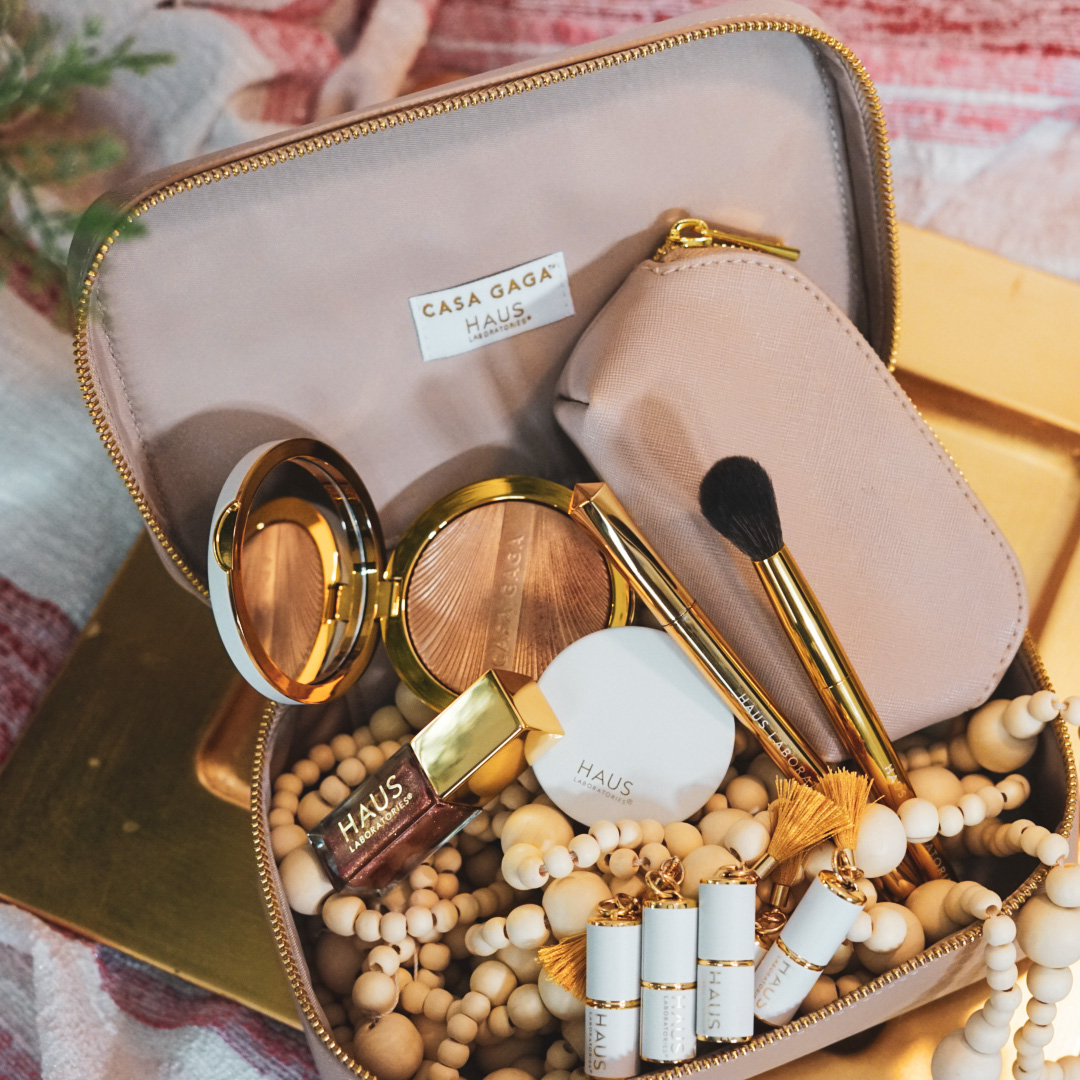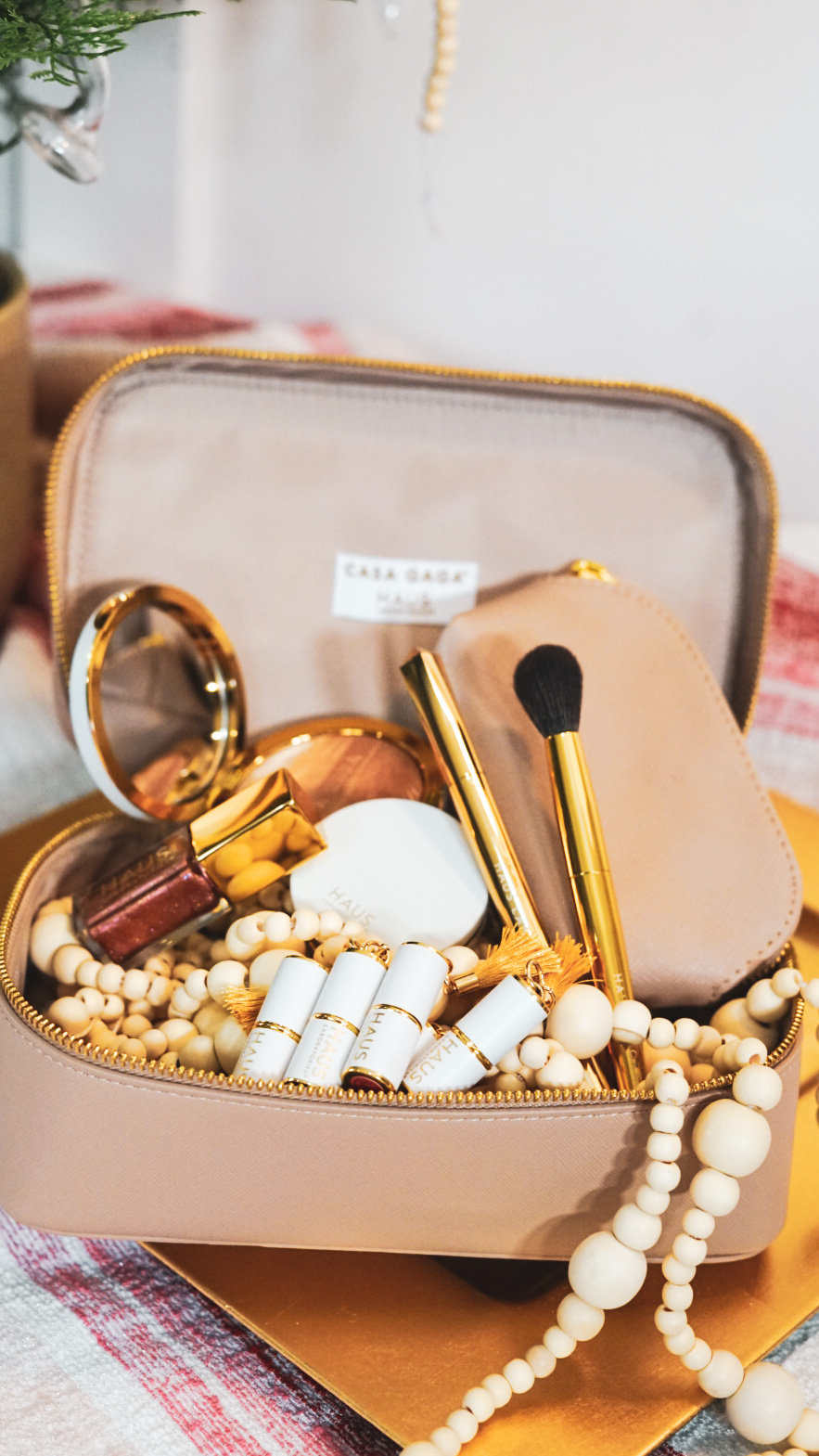 In the world of makeup, there is a new trend that is happening. Makeup as jewelry pieces. Lipsticks with tassels. I am indifferent about it, however, I do think it looks beautiful on a vanity. You can now accessorize your makeup with charms and tassels in beautiful designs. Take a look at Carolina Herrera.  
Lady Gaga did debut her latest Haus Labs line, Casa Gaga Italian Glam Collection, at the premiere of House of Gucci.
The star's makeup artist Sarah Tanno used the blush, highlighter, and lipstick from the Casa Gaga makeup line.
Haus Labs products were also used in the movie itself.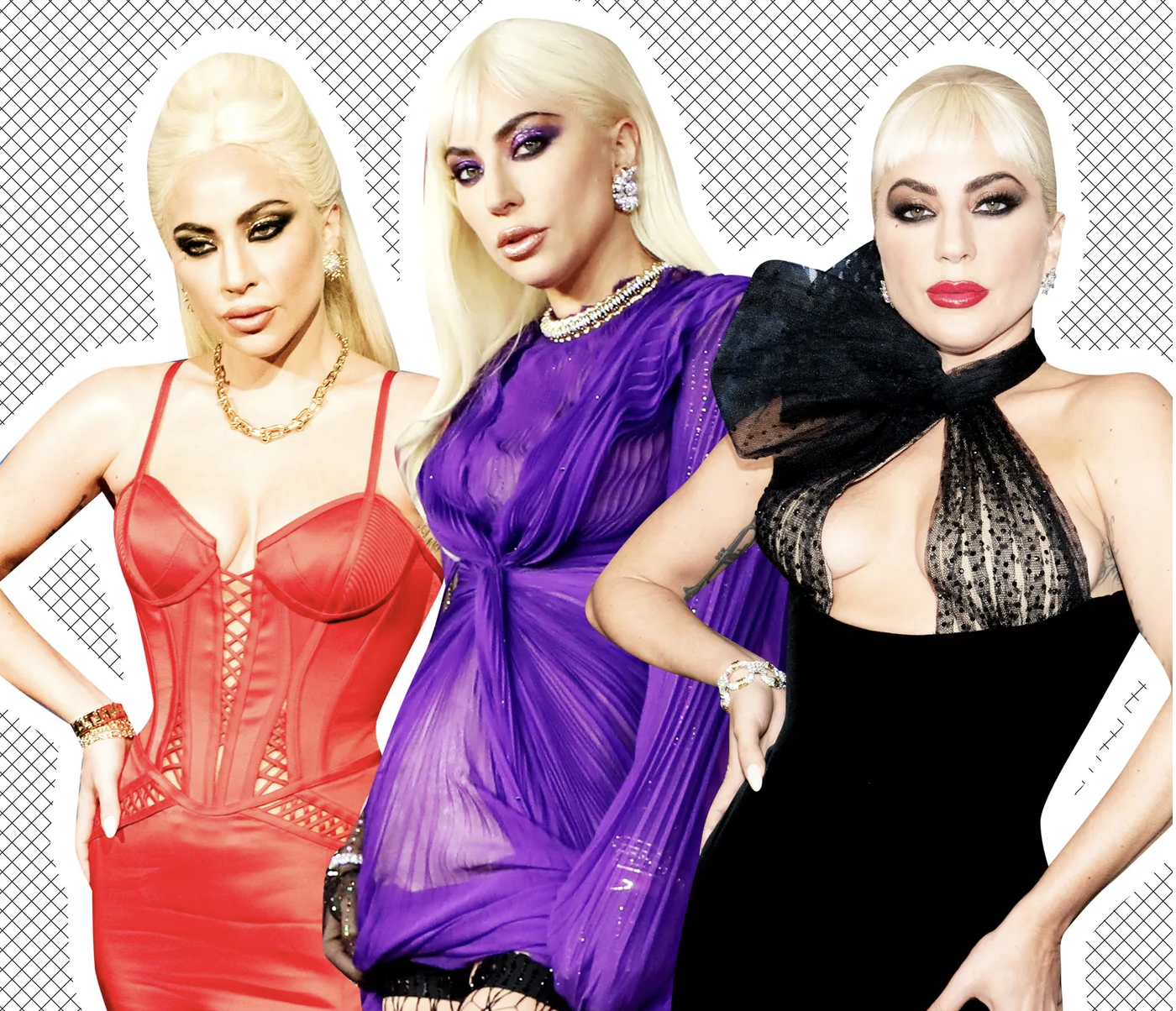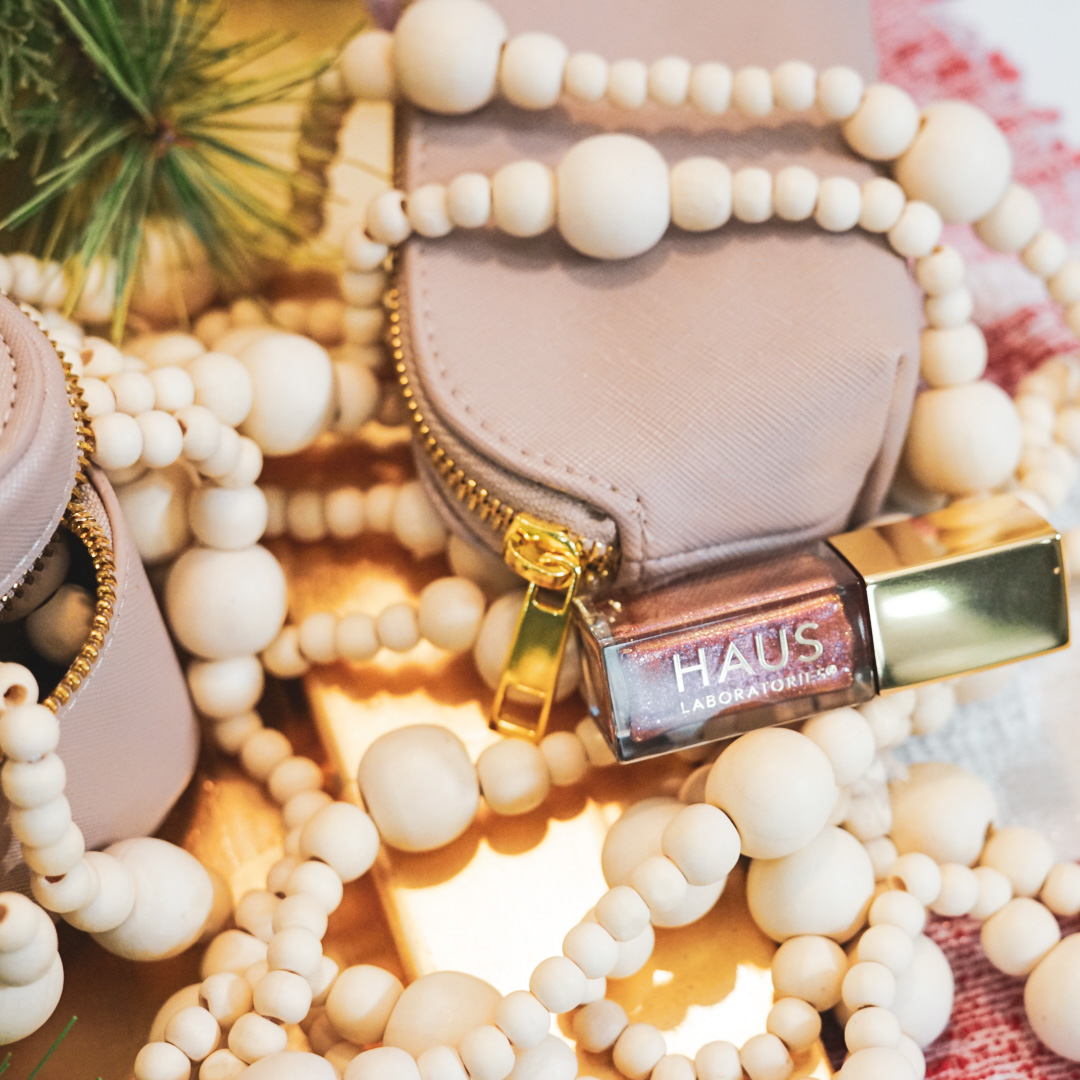 La Luce Lip Glaze Toppers are available in three shades. The moisturizing glitter glazes are the perfect way to add dimension to your lips. The formula is not sticky and it gives a nice shine.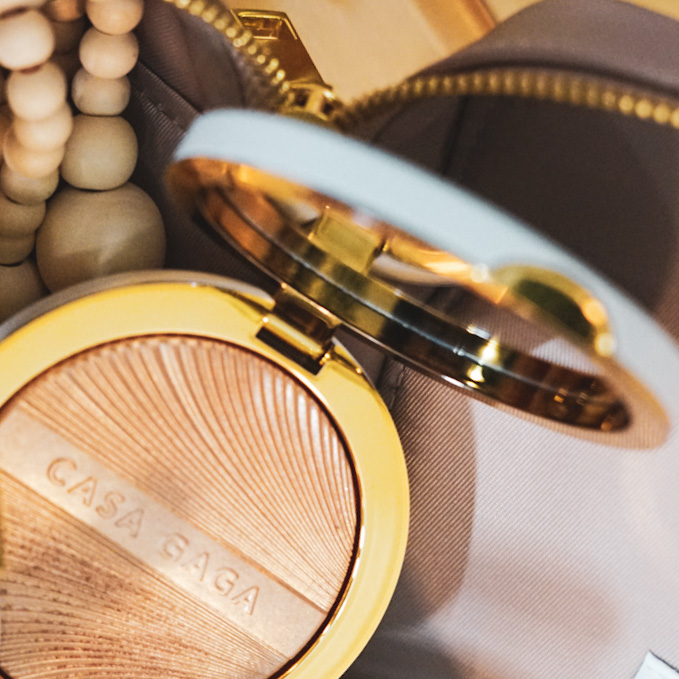 Tutti Gel Powder Highlighter
Tutti Gel Powder Highlighter is a gel-powder formula that kisses your cheeks with the perfect amount of highlight. I feel this color can easily flatter every skin tone. It has a gold hue to it and is very pretty sitting wherever you place your highlighter.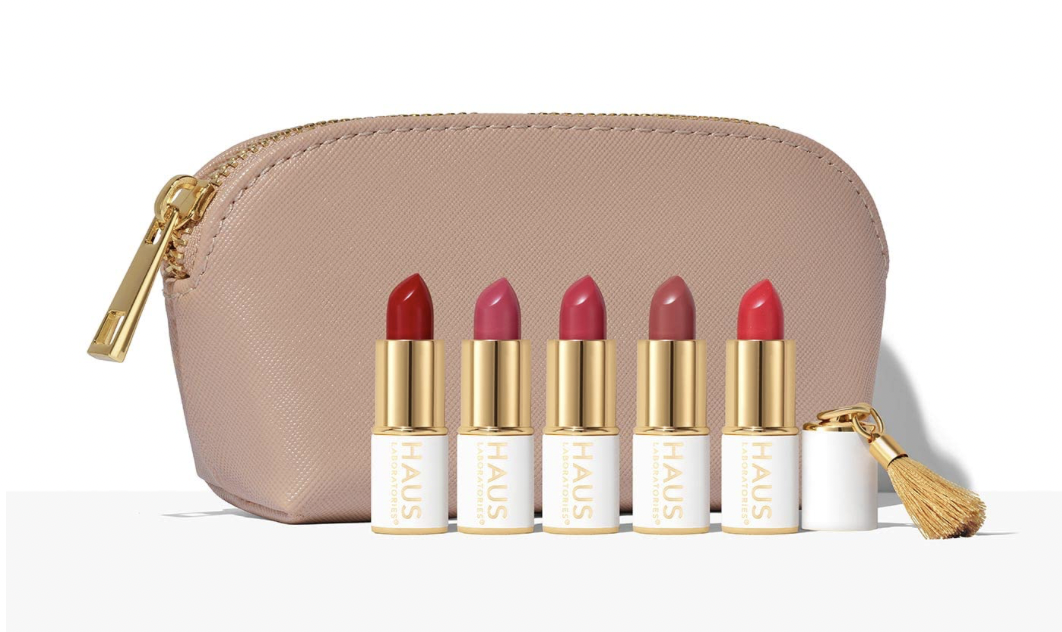 Stefania – Red
Elsa – Berry
Gina – Deep Peach
Marcello – Brown Nude
Sophia – Coral
A set of five mini lipsticks named after iconic Italians, including Gaga herself- Stefina. If purchased in the set or separately they come with a vegan leather pouch. They are not as dark as they look and  they look good on their own or with the glazes that are meant to compliment the colors.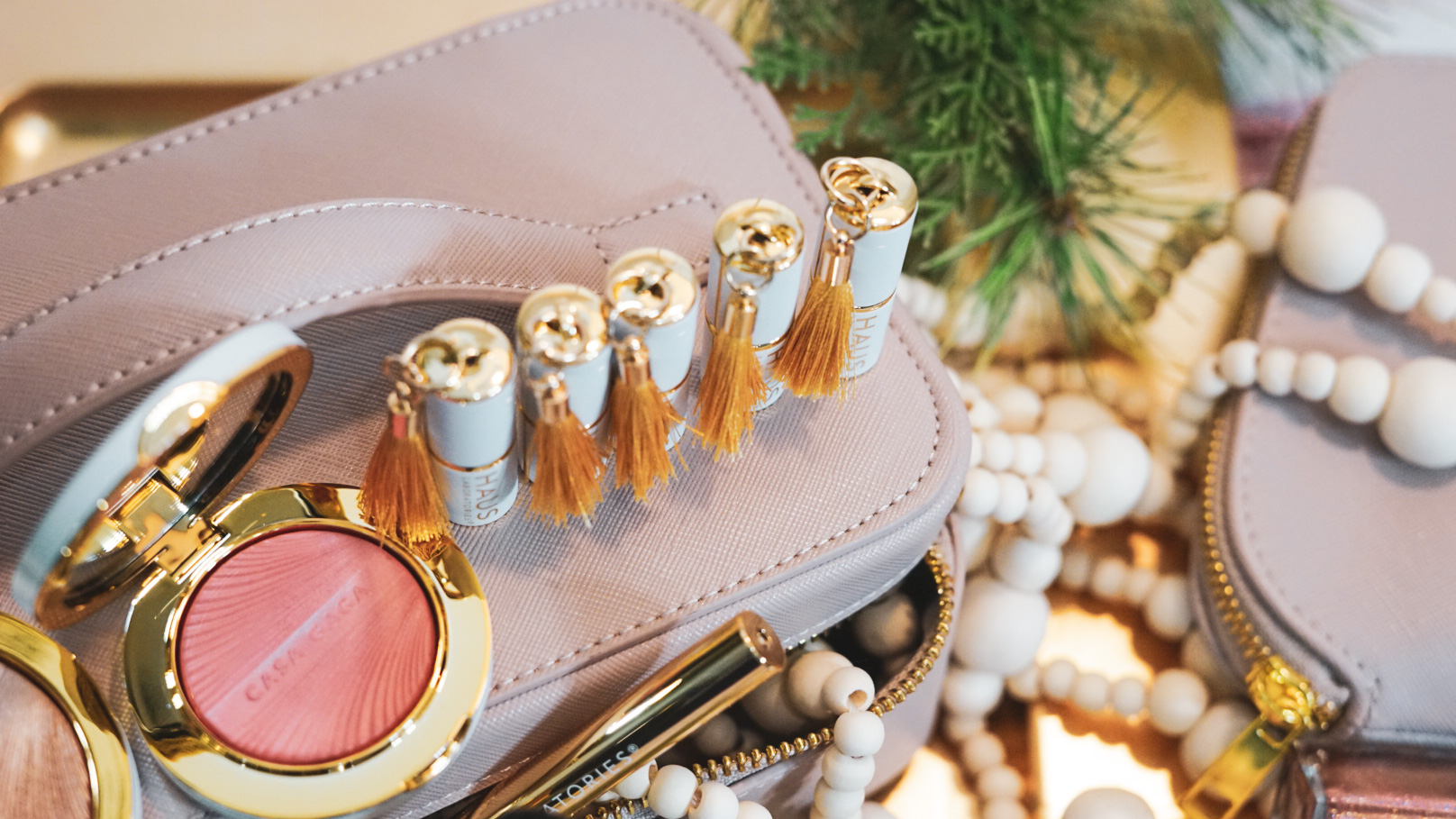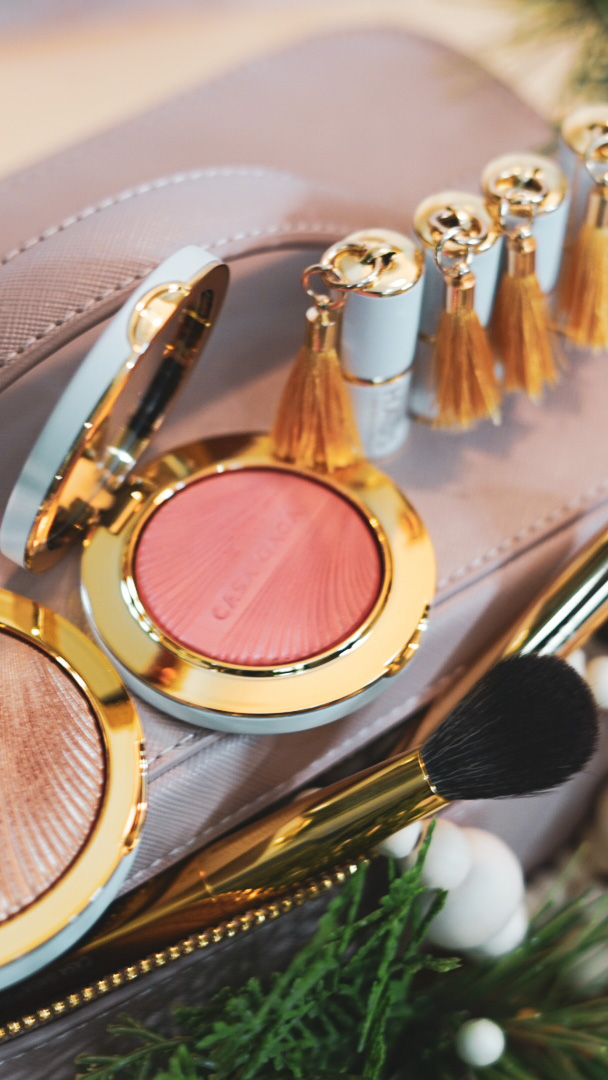 Tutti Gel Powder All Over Rouge
Tutti Gel Powder All Over Rouge is a formula that says you can use on your cheeks and lips. It is a buildable formula. The shade that comes in the collection set is Bellini, coral pink, but like a brick red on my light skin tone. Plus, you have three other shades to choose from.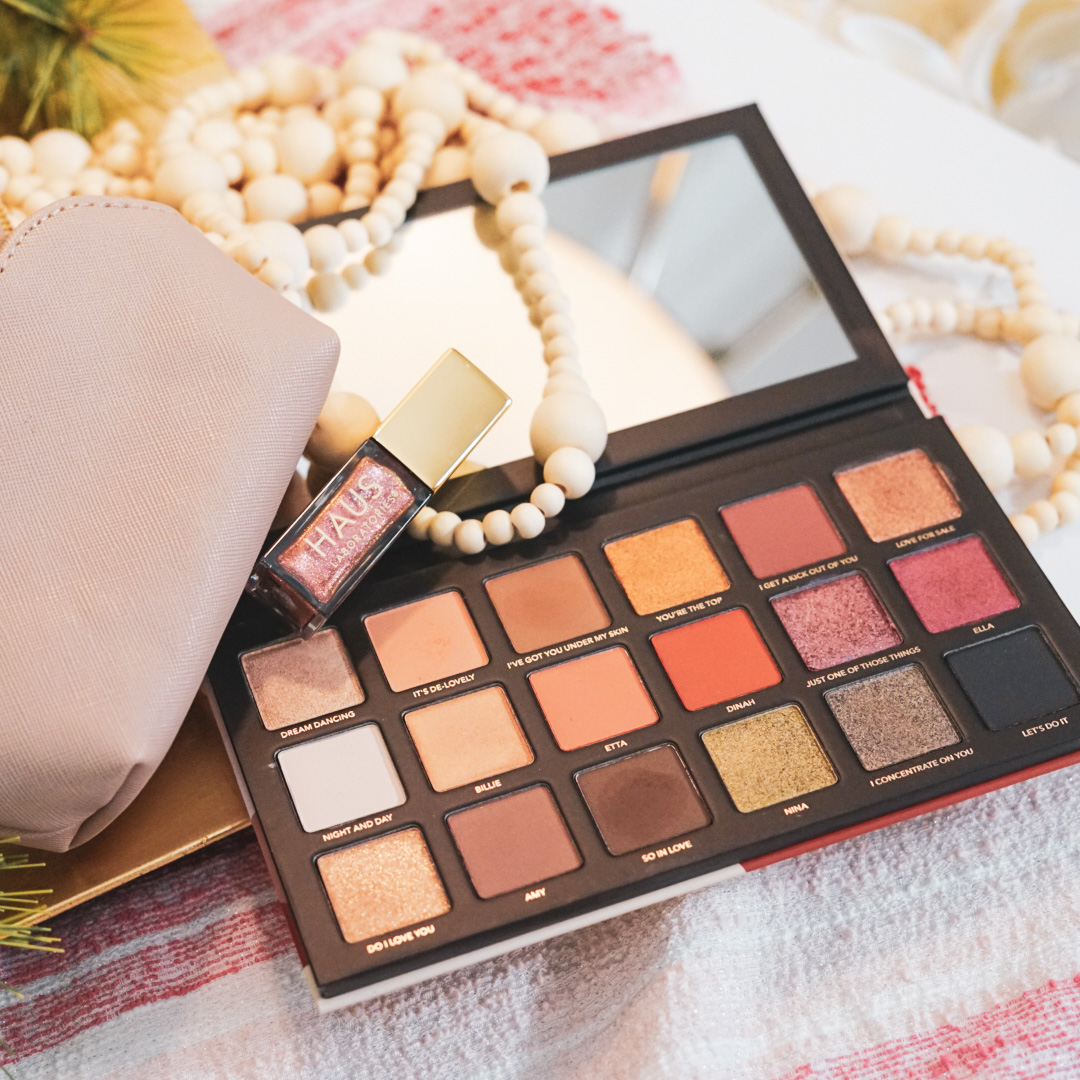 Limited Edition LOVE FOR SALE SHADOW PALETTE
This shadow palette is not part of the Casa Gaga collection, however, I feel it is a must if you are paring an eye look with the collection. The shades are some of the most beautiful warm tones and jewel tones. They feel like butter and glide on easily and I did not experience any fall out.  The new limited edition shadow palette features 18  shades in a range of mattes,  shimmers, metallics, and a beautiful sparkle topper, my favorite!
My overall thoughts on Haus Labs and the Casa Gaga Collection is that her makeup never disappoints. I have since used this makeup on other Amazon Lives. Here is my first try and demo of the CASA GAGA LA COLLEZIONE. I start with a skincare routine and use my Tripollar X and end on using the new limited edition line by Haus Labs.
Submit a Comment
Generic Form