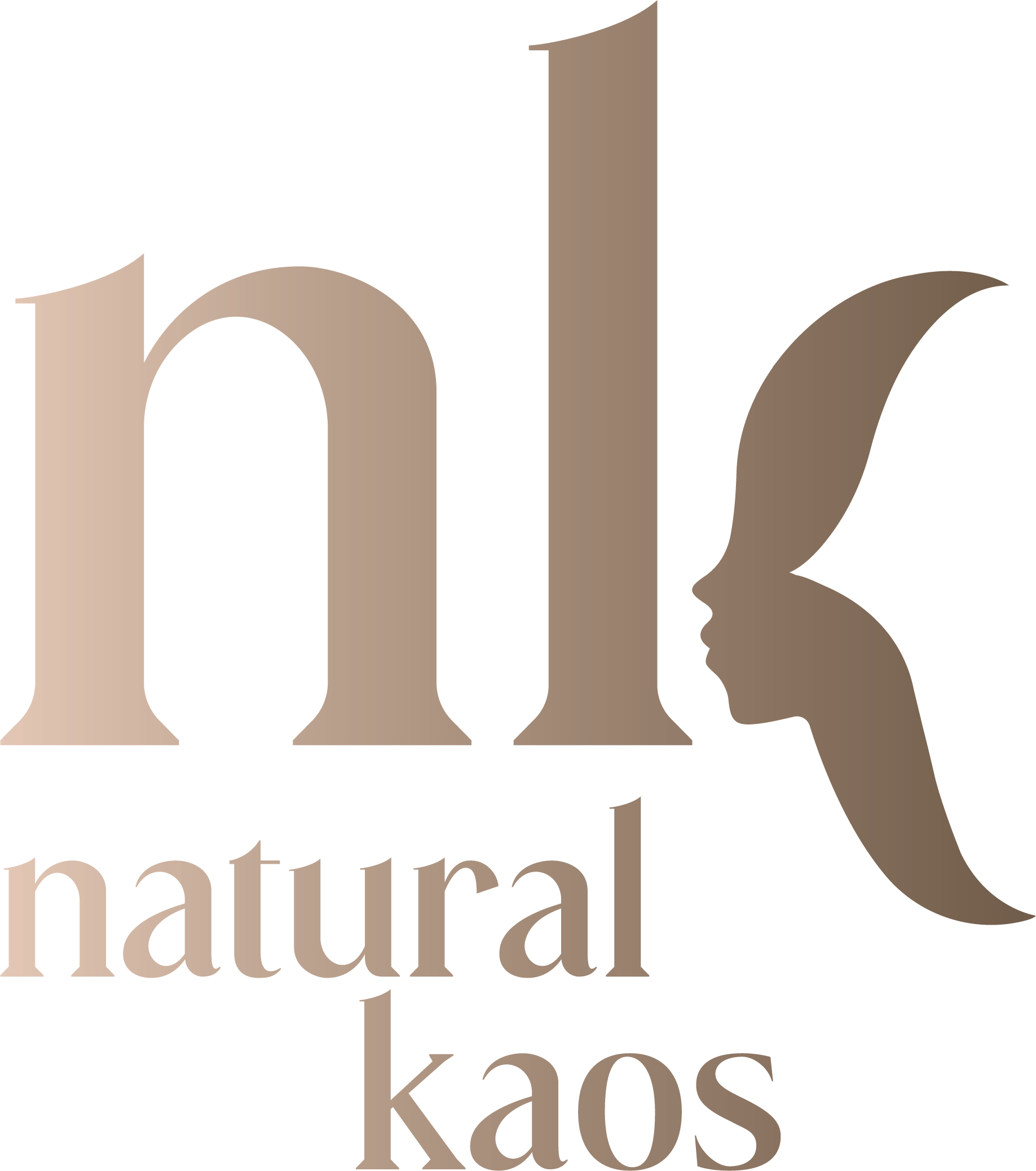 Laser Hair Removal IPL w/ BOSIDIN
by Kim Pratt | Mar 3, 2022 | IPL Laser, Uncategorized | 0 comments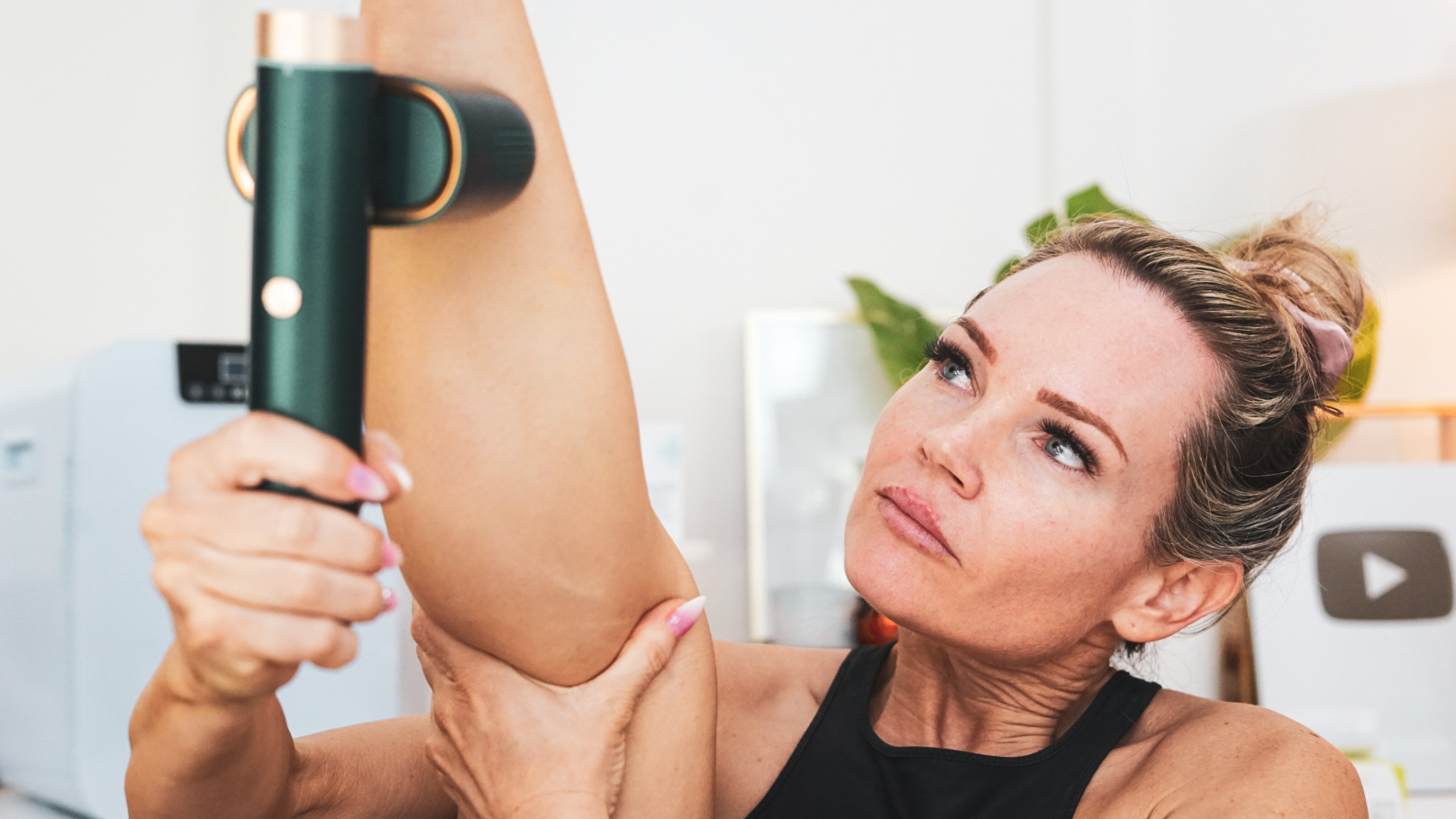 Easy At Home Hair Removal
I have both the Green BoSidin and The Cream colored one, they are the exact same.  Once I became consistent, like with anything, I started to see the results I wanted. I am about 85% hair free. I use my BoSidin for not only hair removal I also use it for skin rejuvenation.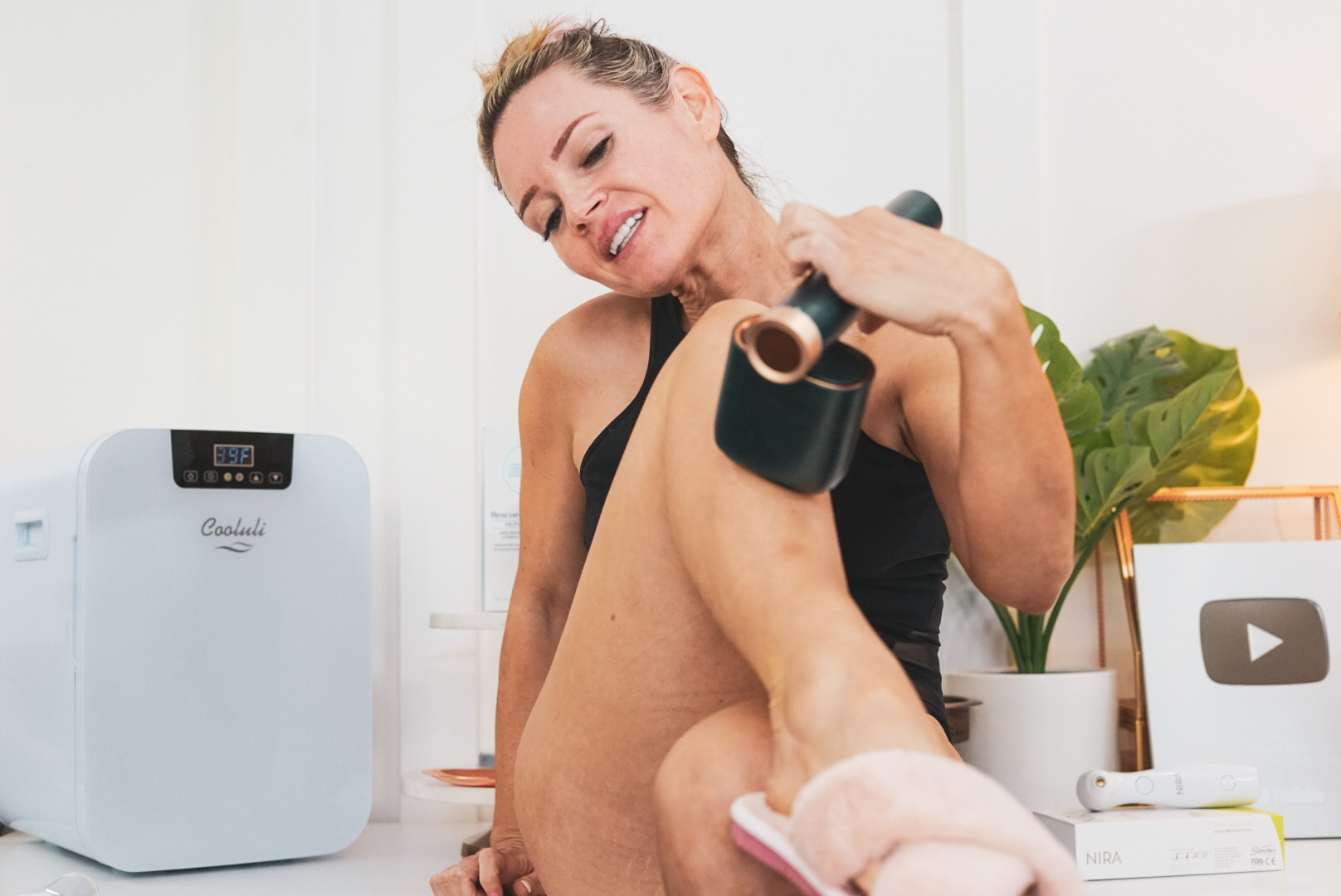 Why I feel this IPL Device Works Best
BoSidin worked with a team of experts in the field of medical beauty to develop a revolutionary new hair removal system, one that targets and removes hair in each region of the body differently (face, body, arms, underarms, legs, bikini line, etc.). With the touch of a button, to get a precise, effective, and professional medical-grade hair removal.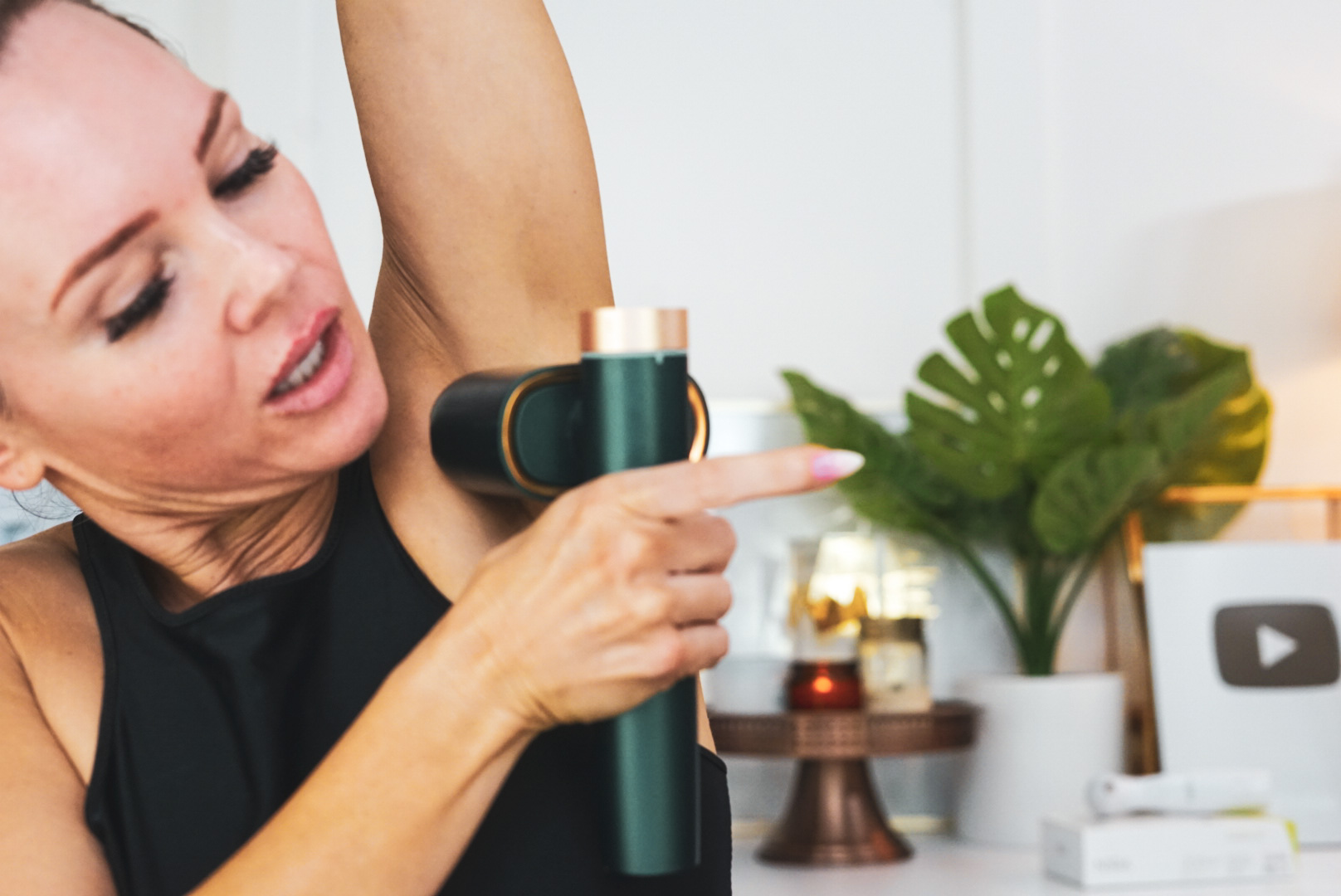 Flexibility to get to all those Places
Flexible and convenient ergonomic design with one touch to auto-flash mode brings you the smoothest and fastest operating experience. The precision head can rotate 180 degrees in both directions, help you access difficult-to-reach places. Full-body hair removal as fast as 15 minutes.
My Go To IPL Device – BOSIDIN
BoSidin is the first to introduce medical-grade technologies used in cosmetic centers into at-home hair removal devices. OPT strengthens each effective pulse, giving you the same intensity normally only found in medical hair removal devices. Light strikes follicles deep at the root, easily removing even the toughest hair. By rapidly emitting soft pulses of light, medical-grade continuous pulse technology allows heat to build up at the root and effectively suppress hair regrowth.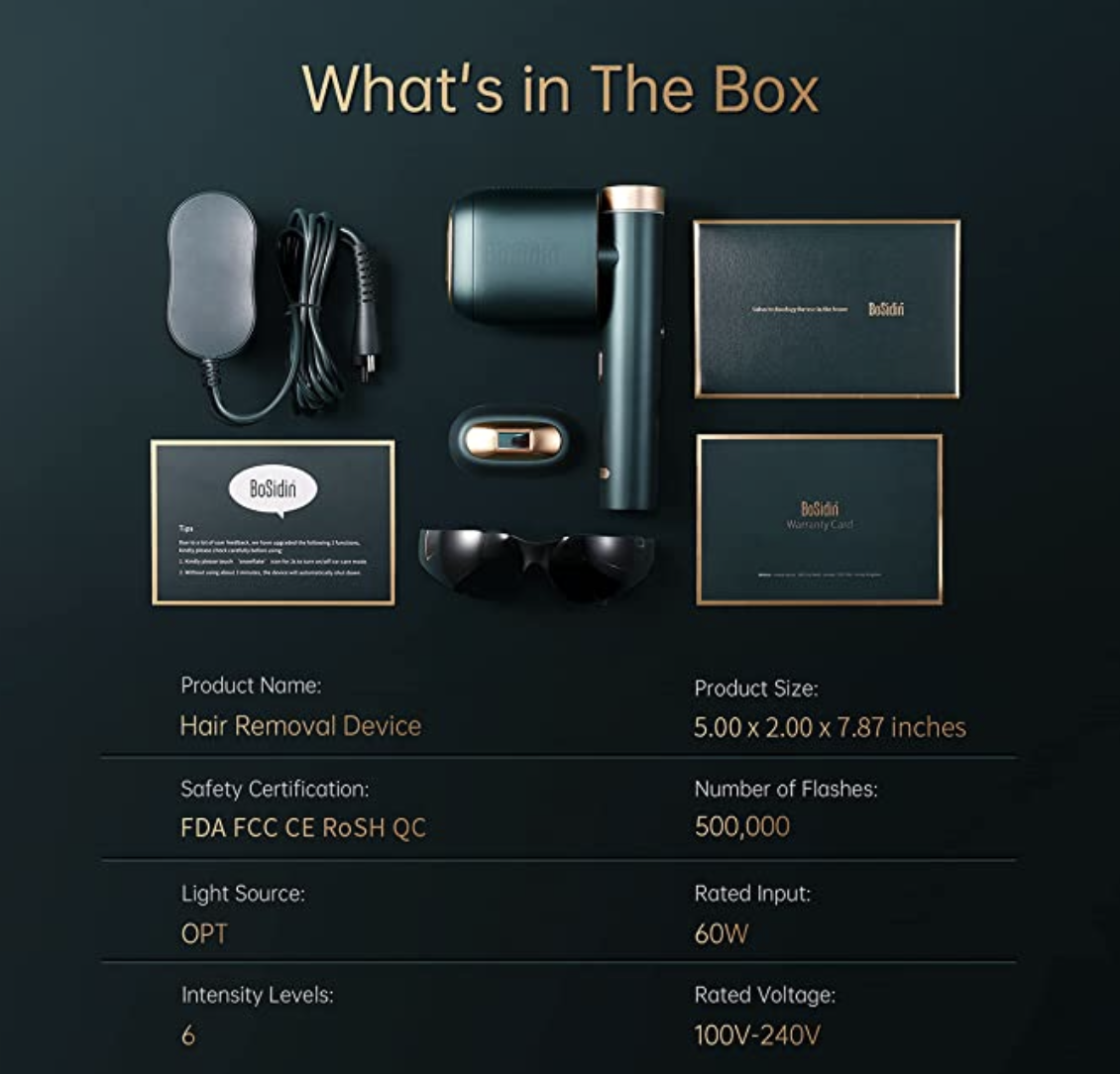 Cooling While It Rids Hair or Spots
The original dynamic cooling device precools the skin immediately before the hair removal. This make hair removal completely painless, even the most sensitive areas are safe to use. The DCD finally makes hair removal a one-step process – no gels, creams or ice packs needed.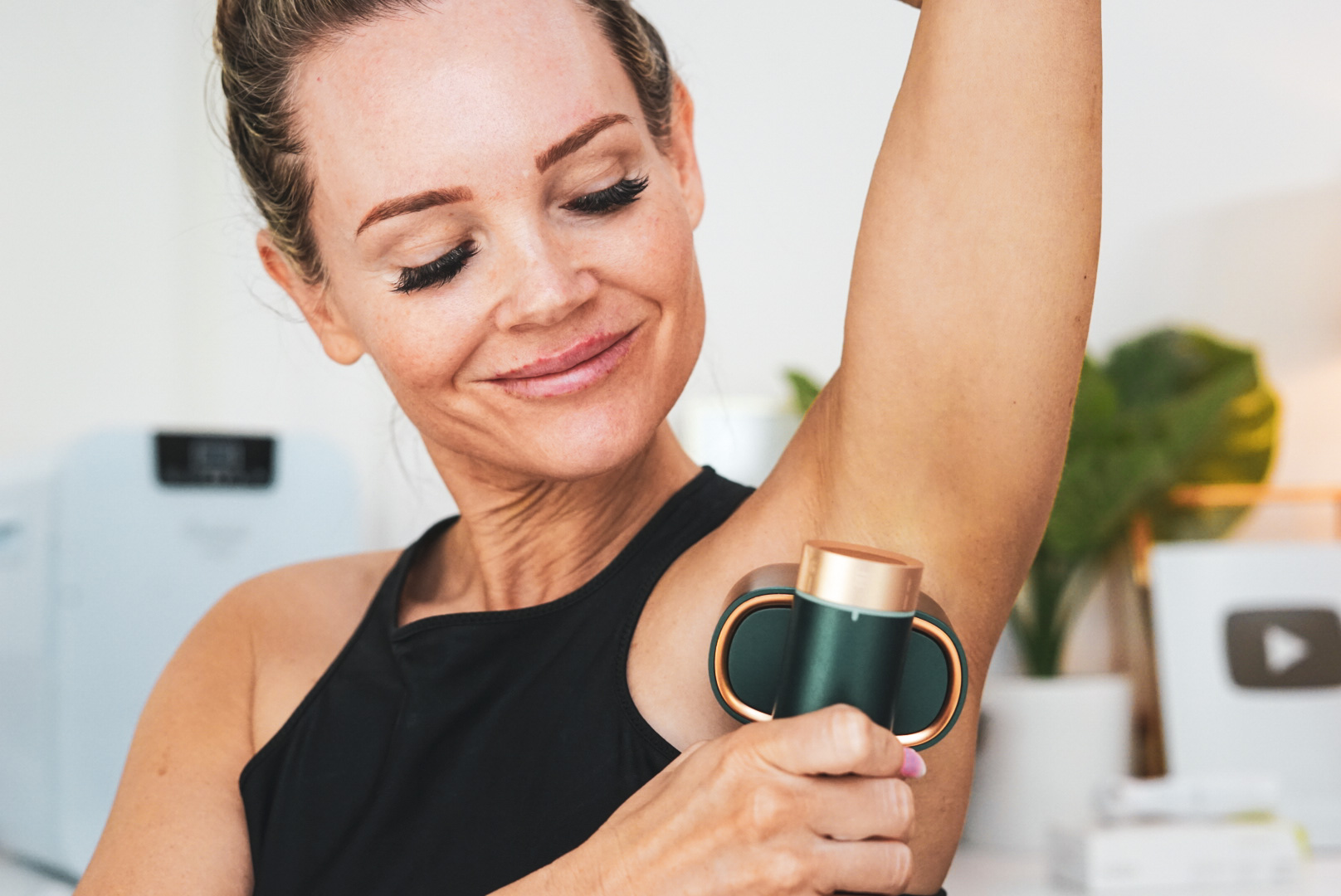 Improves and Rejuvenates Skin
With BoSidin's system, you can give your face a complete makeover without ever stepping foot in a salon. BoSidin utilizes continuous pulse technology, which is specifically designed to target hair on sensitive parts of the face. It quickly and easily eliminates facial hair without leaving any roots or dark spots, meaning that you instantly see smoother, picture-perfect skin without the headache of waxing or dying.
In addition, BoSidin also uses red light rejuvenation to boost collagen production, protect existing collagen and elastin, and reduce wrinkles and fine lines. Its anti-aging effect also means that after a single session, you'll already start to notice glowing, rejuvenated skin, so you can face the world with less worry and more confidence.
In Conclusion
Lastly,
OPT inhibits hair regrowth, while red light accelerates tissue repair. So bikini lines look flawless poolside, while your smooth face stays radiant all day, even though that last evening Zoom call.
With BoSidin, 96% of users reported a reduction in hair regrowth of at least 90% after just 3 weeks of use. In terms of rejuvenation, the skin will start to improve and look healthier after only 8 weeks. Enjoy the full demo below. xoxo- Kim
Submit a Comment
Generic Form