Special Code: NKAOS20
Applies to: one-time-purchase options for Maysama Green Rooibos Skincare, LED beauty devices and Eco-beauty Essentials.
Excludes: subscription services and Limited Time Offers
Expires: Sunday 19th November at 23:30PM 2023
IF YOU ARE PURCHASING AFTER THE DATE ABOVE
LINK: MAYSAMA KAOS10 Saves 10%
MAYSAMA
Indulging in a comprehensive skincare routine exclusively with Maysama felt like an opulent spa retreat right at home. I love the Bamboo Headband, crafted from organic bamboo fiber, offering a luxurious and Instagram-worthy addition to the routine, ensuring an undisturbed and comfortable experience. Starting with the Green Rooibos Gel-Balm Cleanser was a sensorial delight—a soap-free, rooibos-infused cleansing experience that gently whisked away impurities, leaving my skin clean, soft, and deeply moisturized. Paired with the Bamboo Face Cloths, these sustainable, hypoallergenic cloths complemented the cleanser perfectly, providing a gentle, eco-friendly way to freshen up throughout the day.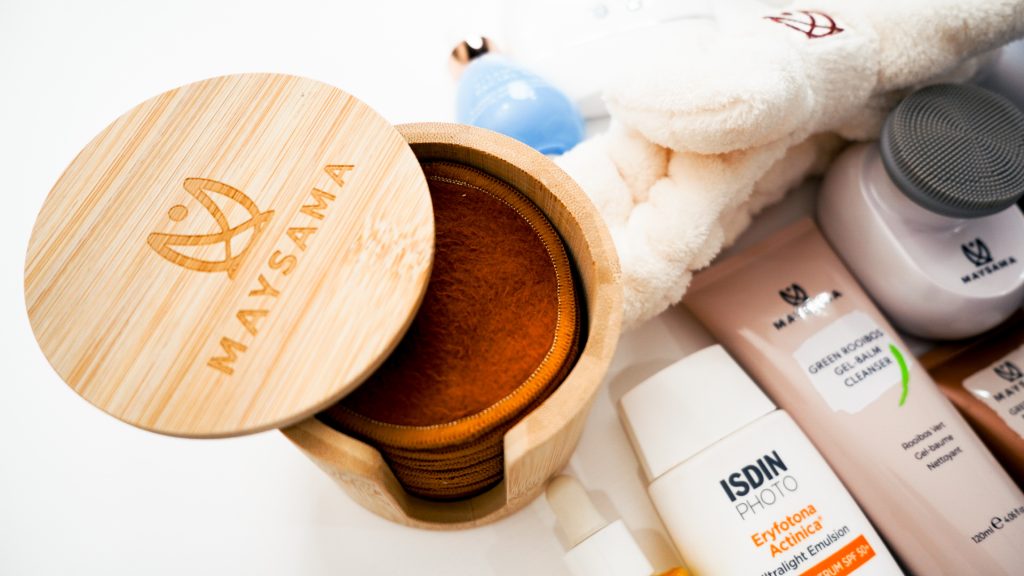 Green Rooibos Brightening Mask
The skincare symphony continued with the Green Rooibos Brightening Mask, an indulgent treatment that, with its high-performance brightening complex, gradually unveiled a more radiant and even complexion, leaving my skin silky smooth.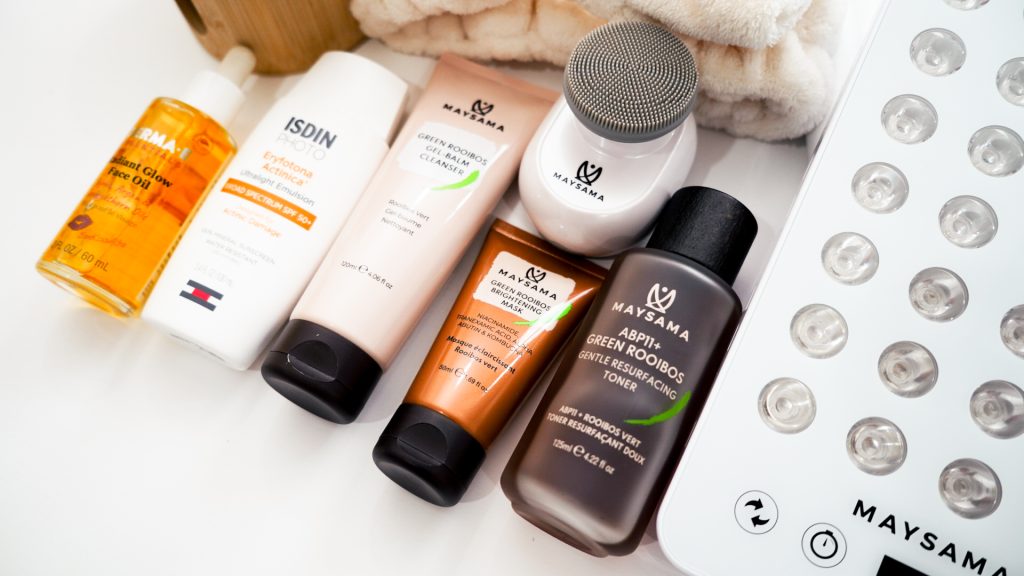 The ABP11+ Green Rooibos Gentle Resurfacing Toner
The ABP11+ Green Rooibos Gentle Resurfacing Toner was the perfect segue, offering a divine tea-scented experience with its blend of resurfacing acids. It worked harmoniously to exfoliate, moisturize, and enhance skin tone and texture, revealing a more radiant complexion without the need for added fragrance or color.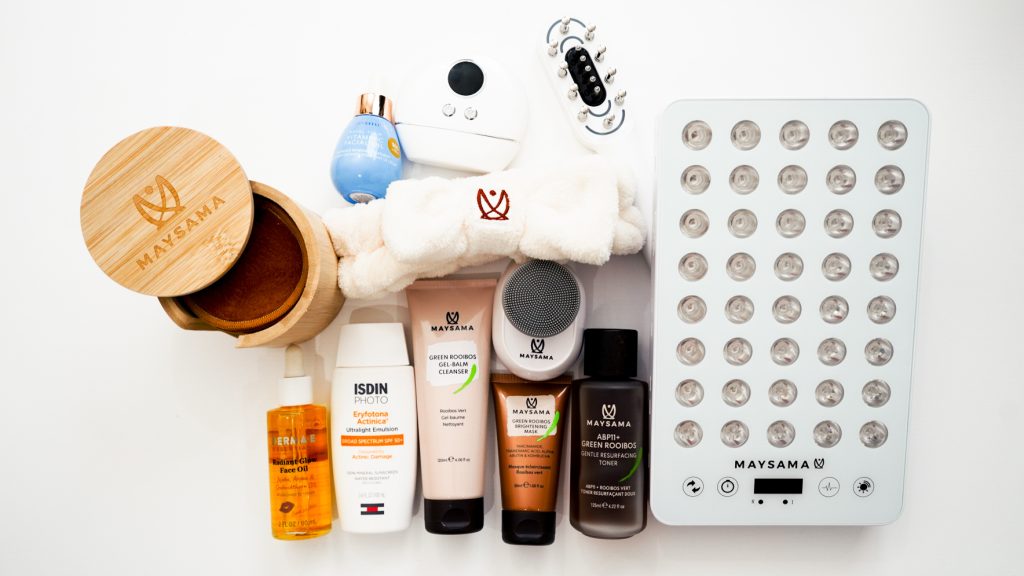 Maysama's LED Hair Growth Comb
I really enjoyed using Maysama's LED Hair Growth Comb! It is a revolutionary 4:1 device, incorporating advanced technology to support scalp health and encourage hair growth. This innovative hair treatment uses LED light therapy, microcurrent, radio frequency, and electroporation to enhance hair density and volume, promoting healthier and fuller-looking hair. The pulsating LED light therapy increases microvascular circulation, facilitating better absorption of hair care products and promoting cellular energy, aiding in prolonged hair growth and reduced inflammation. With its microcurrent technology, it stimulates hair follicles to transition from the resting phase to the growing phase. Radio frequency penetrates deeply to promote metabolism and warmth, stimulating hair growth, while electroporation enhances skin permeability, facilitating the absorption of vital molecules. With features like red and magenta LED combinations, refillable serum wells, and a comfortable handle, the Maysama LED Hair Growth Comb offers a comprehensive solution for users seeking significant hair growth in just a few months. SO RELAXING!!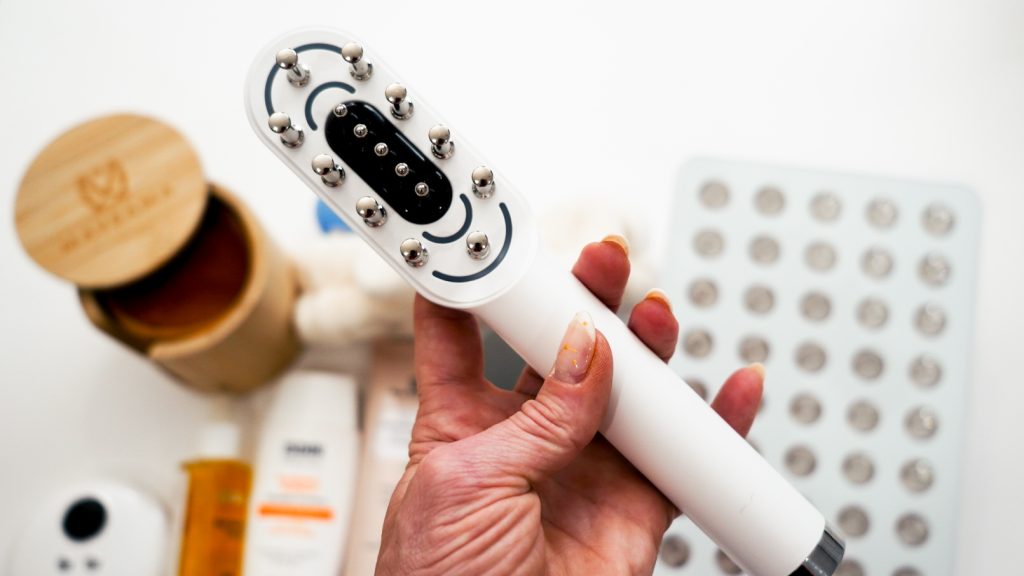 The Pulse40 LED Light Therapy Panel
The Pulse40 LED Light Therapy Panel elevated the experience, facilitating targeted skin rejuvenation with its red and near-infrared wavelengths, providing an opportunity for deeper absorption of skincare products. It's smart design and customizable treatment programs offer a soothing and effective means for enhancing the efficacy of the entire routine.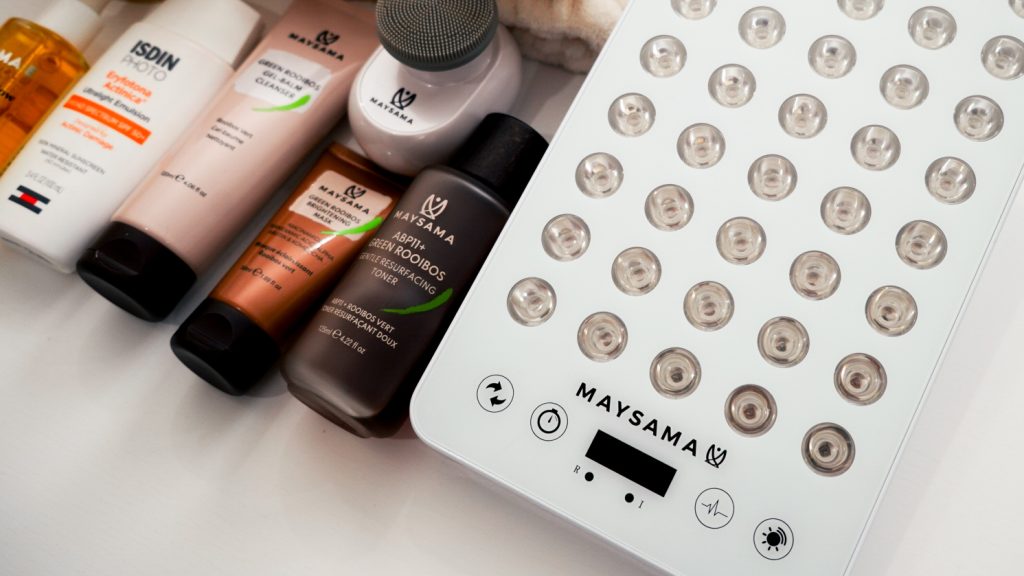 Bian Stone Gua Sha LED Facial Massager
I used the Bloomeffects Oil with the Bian Stone Gua Sha LED Facial Massager became the crowning touch—a multi-functional device that combined Gua Sha, LED light, heat, and vibration therapy, creating a blissful conclusion to this lavish skincare experience, leaving my skin feeling relaxed, rejuvenated, and thoroughly pampered. This exclusive journey through Maysama's meticulously curated products was nothing short of an at-home spa experience, an indulgence that rejuvenated not just my skin but my entire sense of well-being.
MAYSAMA'S OWNER BEV
Bev, the visionary behind Maysama, garners my genuine admiration for her remarkable journey in shaping and expanding her business over the years. Her evolution isn't just about entrepreneurial success; it embodies a profound commitment to crafting skincare solutions that genuinely deliver results. She stands as a testament to unwavering dedication, not merely as an incredible woman but as someone driven by a profound mission: to curate skincare products that seamlessly complement each other, offering a comprehensive and effective regimen. Her visionary approach isn't just about business growth but a commitment to providing products that work harmoniously, inspiring confidence and trust in the efficacy of her meticulously curated line. xo- Kim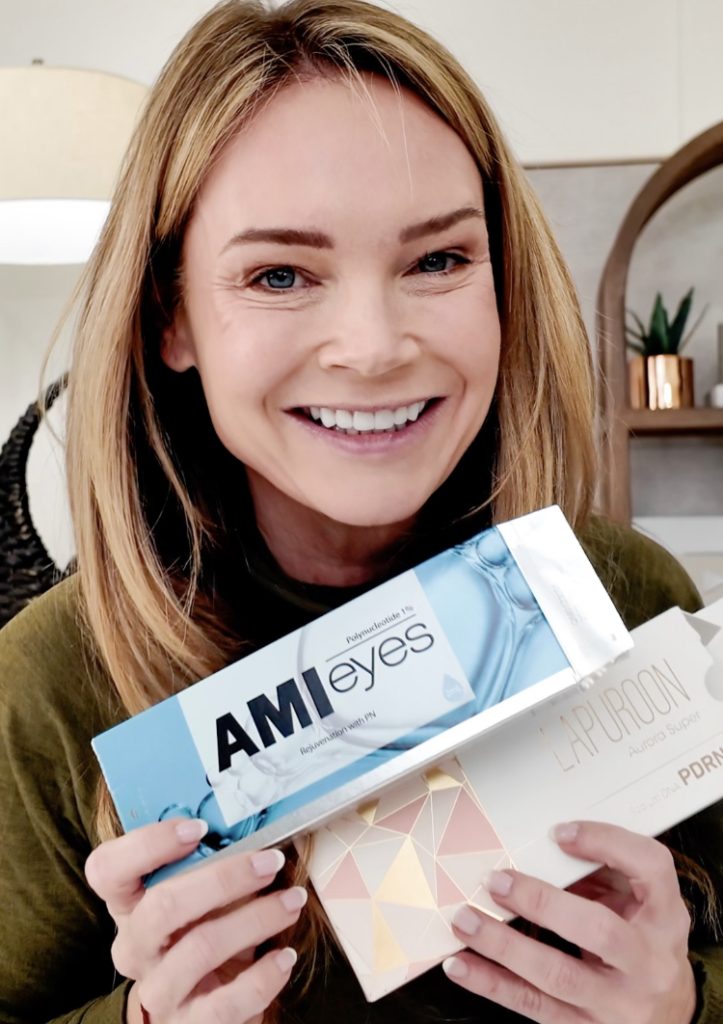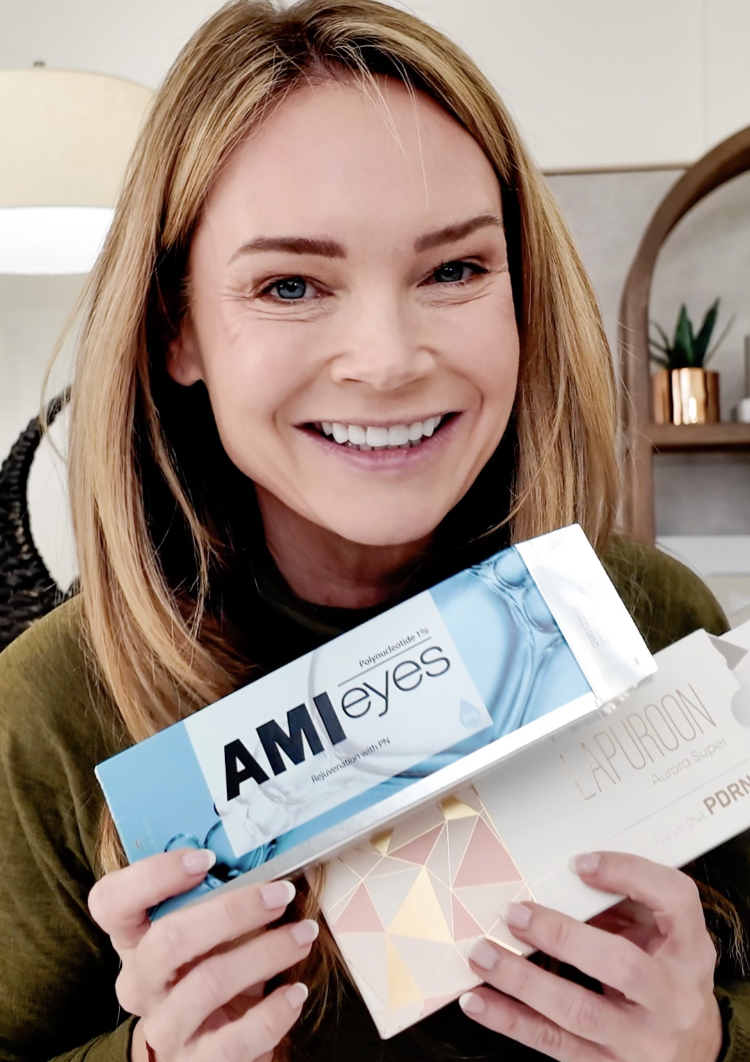 https://vimeo.com/888909805?share=copy MESOTHERAPY EYES AND NECK REJUVENATION For this Meso treatment, I'm strengthening the loose skin…
This error message is only visible to WordPress admins
There has been a problem with your Instagram Feed.