TCA
Underneath the clinical description lies the remarkable impact of Trichloroacetic acid (TCA) peels, an essential part of my skincare journey. These peels, a subset of chemical peels, are a transformative indulgence for the skin, delicately administered to buff away the surface and rid the skin of lifeless cells. The artistry of TCA peels lies in their ability to resurface and rejuvenate, working like a secret elixir, revealing a fresher, more vibrant complexion. It's not just a cosmetic procedure—it's a revelation, a chance for skin renewal and revitalization.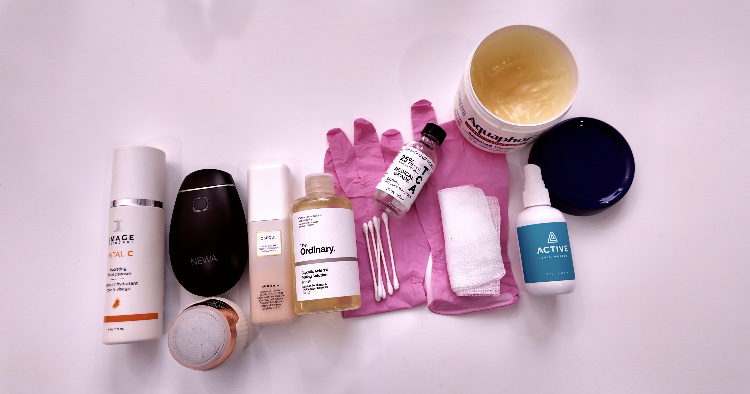 AT HOME TCA PEEL
TCA PEEL 25% TCA Peel, Because of the intensity of this 1.5 pH peel, I recommend it only for experienced users. Do not start out with a 25% TCA Peel! There are many peels to start out with- LINK: Makeup Artist's Choice. Code: Kaos20
WHAT DOES IT DO: A 25% TCA peel effectively reduces lines, acne, acne scarring, sun damage, blackheads, uneven skin tone, uneven skin texture, rosacea, millia and age spots.
HOW I USE IT: The 25% TCA Peel is a medium to deep chemical peel, the depth of which is controlled by the amount of time you leave it on your skin. It is applied in repeated thin layers until frosting occurs.
AFTER PEEL: After you have applied the peel, your skin may be red. This is normal, and you may wear makeup to tone the redness down. You do not want to trap the heat until your face has cooled down. About two days after you've performed this peel, your skin will start to dry out and look leathery, brownish, and aged. Your skin is preparing to shed, and that will occur over the next 3-5 days for most people.
You must not pick at the skin! In order to avoid scarring and complications, your skin must come off when it is ready.
The use of sunscreen is essential to obtaining the results you are looking for.
OTHER INFORMATION: This peel suits most skin types. Use additional caution with sensitive skin & skin types above a "three" on the Fitzpatrick Scale. A spot test is always recommended, no matter your skin tone.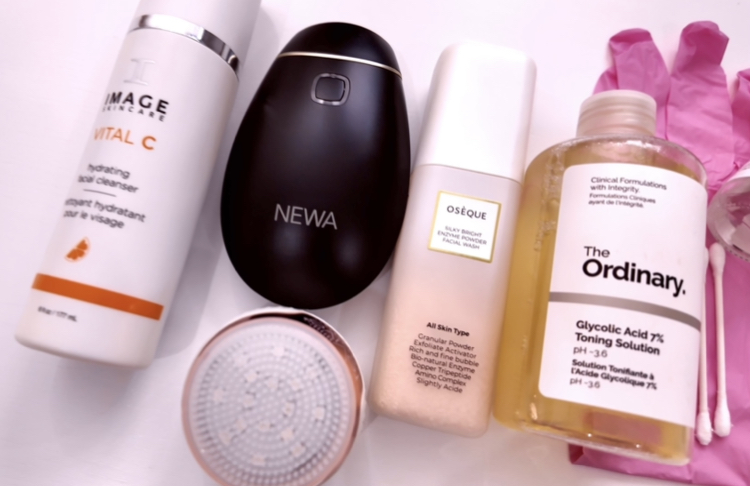 HOW DO I KNOW WHAT TCA strength IS BEST?
Applying TCA peels isn't just a task confined to medical professionals; however, it is not in everyone's wheelhouse to do one at home. TCA extends beyond aesthetics, transcending to addressing many skin concerns: from diminishing blemishes and softening acne scars to promoting even skin tone and aiding in controlling acne.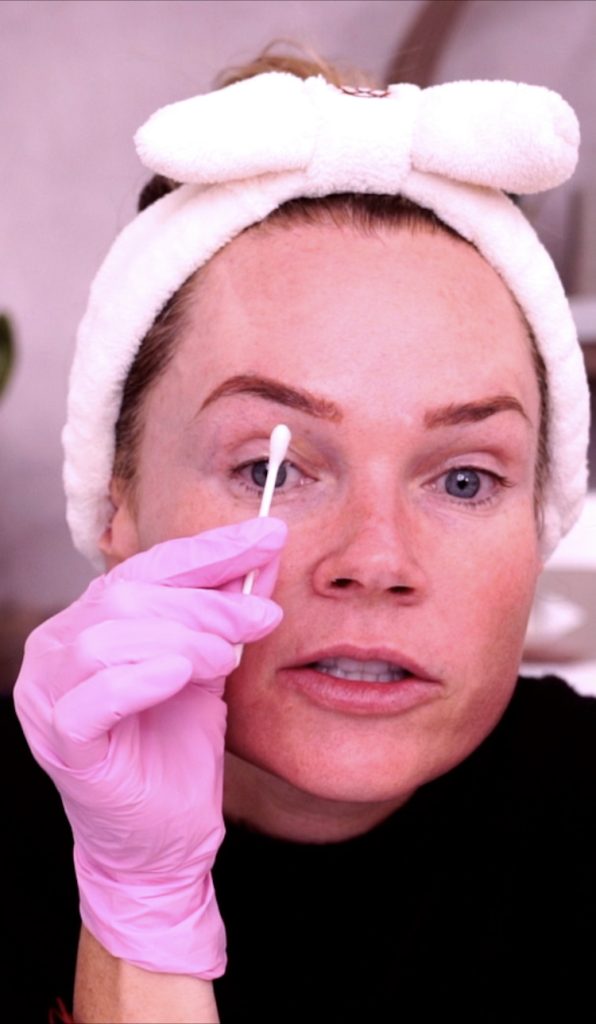 These peels vary in strength, from medium to high concentrations, tailored to suit different needs. While medium-depth TCA peels work on the surface and a fraction of the underlying layer, the deeper formulas go beyond, reaching the underlying skin for a more profound effect when done correctly- However I personally would not do anything above a 25% TCA Peel, this is a great percentage to give you a very effective peel. And NEVER start out with a 25% TCA PEEL. I have been doing TCA peels for 5 years+ and I have learned a lot, I hope to impart some of my learning on to you. Please feel free to ask questions in the comments and join The Natural Kaos App we have #peelsweek each year in November (I kick it off and The Skin Squad takes over for the rest of the week) and do many different peels. We also have many members that also do peels all year long- you will find hundreds of videos.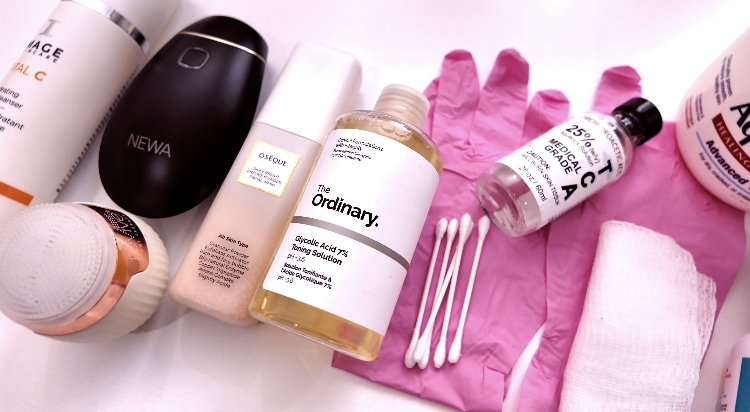 IMAGE Skincare, VITAL C Hydrating Facial Cleanser
WHICH PEEL IS BEST?
Deciphering the most suitable peel for an individual's unique skin needs may vary. Safety, effectiveness, procedure insights, potential risks, and side effects, the expected results, and the subsequent recovery—all of these factors create the best experience of a TCA peel. It's more than just a procedure; it can transform your skin. I know Peels have played a big role in my overall skin health.
DO NOT USE A FAN BRUSH TO APPLY, USE GUAZE DIPPED AND SQUEEZED OUT!
Taking measures to avoid more severe consequences involves following instructions diligently, refraining from picking or scratching treated skin, using sunscreen, steering clear of tanning beds, and allowing the skin to heal before applying makeup. The results following a TCA peel are not as long-lasting because of life (sun exposure, hormones etc.), so peels often necessitate multiple sessions for the desired outcome. With TCA peels, expect a recovery period of about 7-10 days, requiring specific preparation which might include a pre-peel routine for some peels aimed at optimizing the peel's effectiveness. This is why I use and love Makeup Artists Choice for my peels and everyone in the App. Here are other Blog Posts for TCA Peels.
DAY 1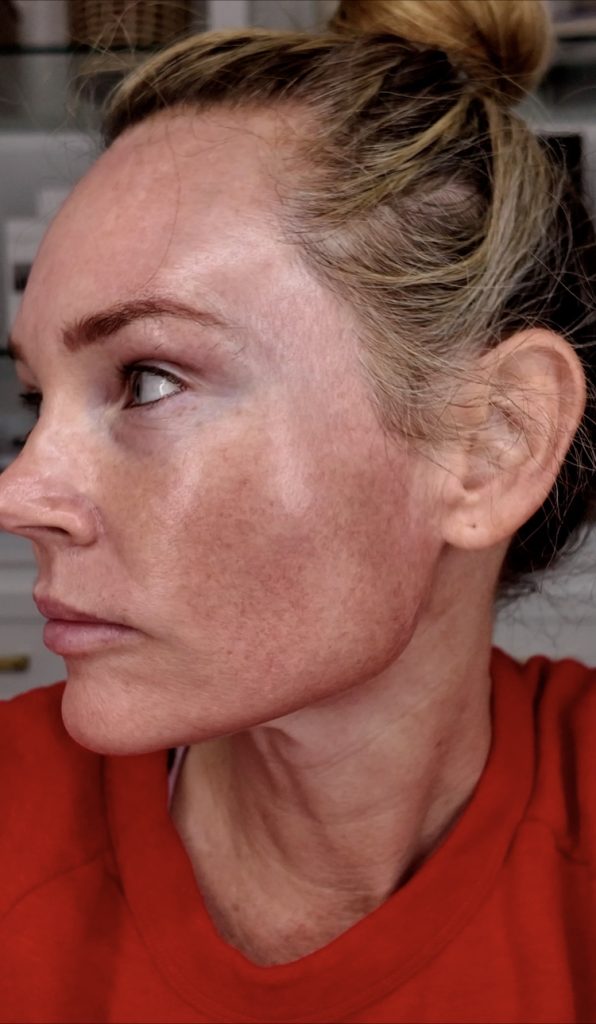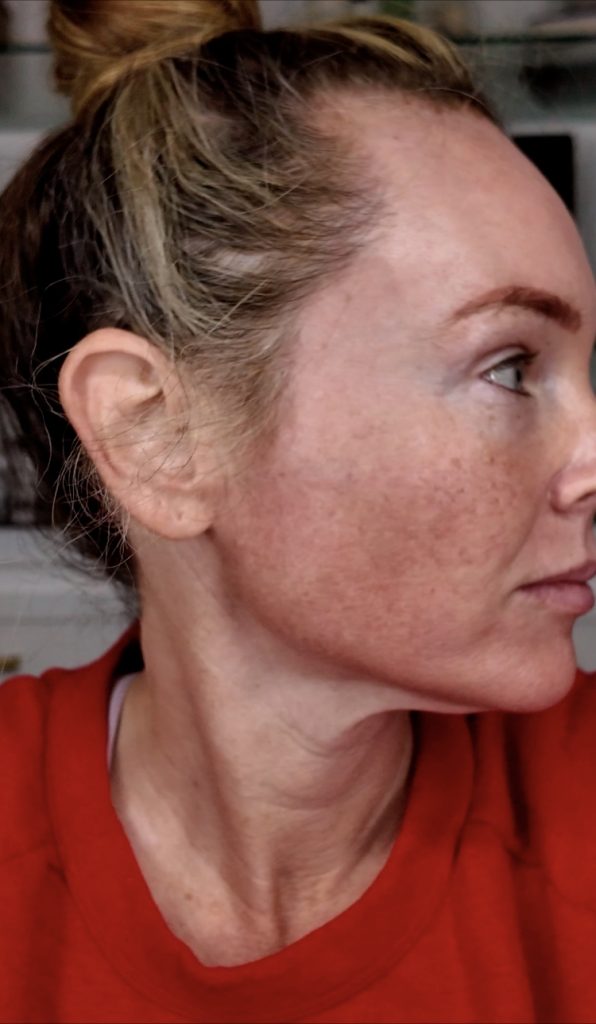 PRODUCT USED IN DAY 1
GRAPE SEED OIL I USE FOR MY HAIR
DAY 2 SKIN CHECK… It's "Peel Week" in the Natural Kaos App.
I love our skin-loving community! Day 2 started with a light foaming cleanse. Because it's a greasy week, I also apply grape seed oil to my hair daily. After cleansing, I applied a layer of Aquaphor. Following this, I added on SPF. Today I used the soleil_toujours 50 mineral sunscreen with a golden tint. Once our skin begins to break, a tinted sunscreen will look weird as I personally know:) See you on the next TCA peel check in and let me know your questions.
Soleil_toujours 50 mineral sunscreen
OTHER PEELS
Different peels exist beyond TCA, such as BHAs (like salicylic acid), AHAs (glycolic, lactic, or mandelic acid). Deciding on the ideal peel depends on individual needs and goals & choosing the right peel tailored to specific skin requirements and desired outcomes.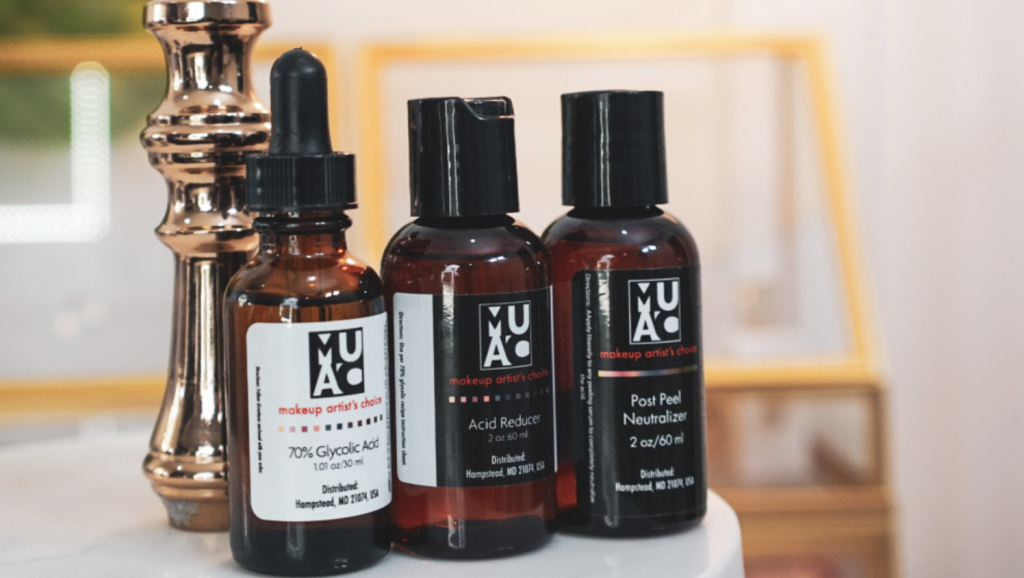 LINK: MAKEUP ARTISTS CHOICE CODE: KAOS20
When it comes to TCA peels, like any chemical peel, potential side effects exist—things to consider in the journey to rejuvenated skin. It's essential to follow all the instructions – remember, this is your face! Please reduce the chances of any side effects and Patch Test! xo- Kim
PRODUCTS:
TCA AND OTHER PEELS: LINK: MAKEUP ARTISTS CHOICE CODE: KAOS20
NITRILE GLOVES
NEWA Nov2 – Nov8 CODE NaturalKaos25
This one gives 25% on our device and kits (not storewide)
OMNILUX LED NECK CODE: KAOSLED
OSEQUE Face Wash/Enzyme Powder
IMAGE Skincare, VITAL C Hydrating Facial Cleanser
REVIVE SONIQUE MINI LED CLEANSER BRUSH: USE CODE: Kaos10 for 10% Off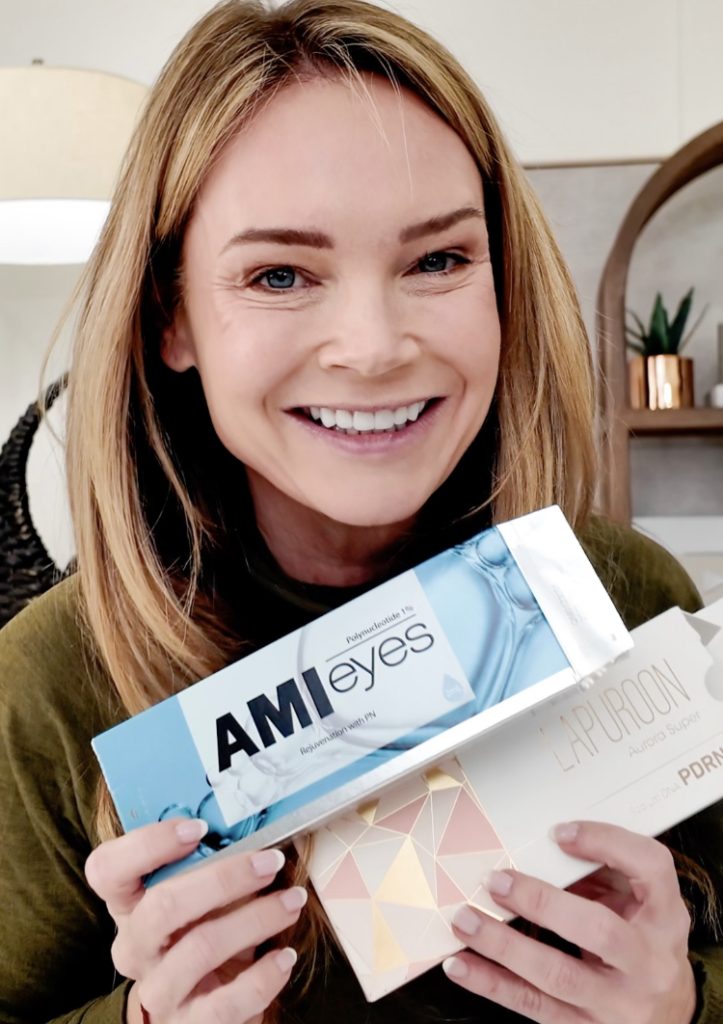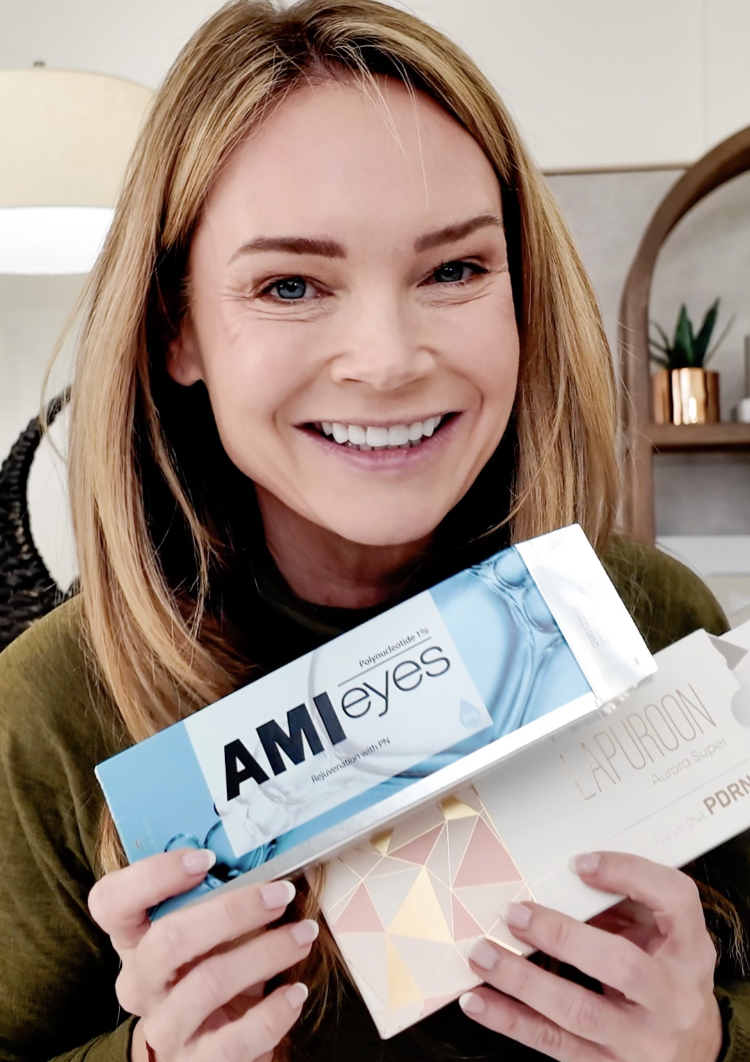 https://vimeo.com/888909805?share=copy MESOTHERAPY EYES AND NECK REJUVENATION For this Meso treatment, I'm strengthening the loose skin…
This error message is only visible to WordPress admins
There has been a problem with your Instagram Feed.