MENNUS 200 mg
MENNUS 200 A long-term neo-collagenesis filler that lasts more than a year and a half, which slowly fills the skin with collagen to maintain a natural volume.
Purpose of use: Inject the product into the dermal layer or subcutaneous layer to improve wrinkles in the adult's facial area through physical recovery.
Recommended treatment area: The entire facial area excluding the glabella and eye area.
Benefits of MENNUS 200 mg:
• In comparison with HA filler which only gives temporary volume, PLA fillers help to improve wrinkles by boosting collagen creation with volume.
low injection power compared to general PLA fillers when injecting
• Spherical PLA particles create volume evenly on the skin and there is no needle blockage
faster decomposition than other products, so easier treatment preparation.
PLA [Poly Lactic Acid] is a fatty polyester that is a thermoplastic material that is synthesized using monomers from 100% renewable sources, such as starch from corn and potatoes. There are 2 types of enantiomer, L-Body, and D-Body, in the monoamine lactic acid of PLA, which have different optical properties, but the chemical and physical properties are the same.
meNnus is a long-term and Neocollagenesis (promote collagen creation) filler that lasts more than a year and a half, which slowly fills the skin with collagen to maintain a natural volume
Bio-convergence & Integration company
Next-generation biotechnology research company focused on the core technology of convergence and integration with bio-materials, pharmaceuticals, and devices
Provide beauty solutions of innovative technologies with the know-how of the founder and affiliated research laboratory
Contribute to the happiness and healthy life of human beings, focusing on the medical aesthetic business and derma care business
Biomaterials for tissue restoration:
HA – is used to inject cross-linked Hyaluronic Acid under the skin to fill or enlarge the procedure area directly
PN – helps to restore the skin's natural health by injecting PN to promote cell regeneration and collagen production
PLA – injects PLA under the skin to provide immediate volume through CMC gel and continuous collagen regeneration through PLA particles.
Combination for elastic skin booster: PN+HA+ α
– an optimized combination of PN and HA helps the activation of collagen, antioxidants, and improvement of skin elasticity
High-functional cosmetics: PN+HA+ α
– availability of premium home care with whitening/fine line improvement/UV protection functional cosmetic line with PN and HA as key ingredients
PLLA is used to stimulate collagen synthesis in fibroblasts via foreign body reaction in the presence of macrophages. Macrophages act as a stimulant in the secretion of cytokines and mediators such as TGF-β, which stimulate the fibroblast to secrete collagen into the surrounding tissue. Therefore, PLLA has potential applications in the dermatological studies.
Who might need MENNUS 200 mg treatment:
1. 30s~50s who worry about skin aging – to improve fine wrinkles and skin elasticity
2. People who are concerned about sensitive skin – to improve thin, dry, and sensitive skin due to external and environmental factors
3. Getting ready for a special day – skin improvement in a short time ahead of special days such as weddings, first-birthday parties, filming, etc.
4. Who wants to restore skin health
PLA (Poly-lactic acid) CMC (Carboxymethyl cellulose)
Package: 1 vial / 200 mg
Number of treatments: 1-3 times
Duration: 18-24 months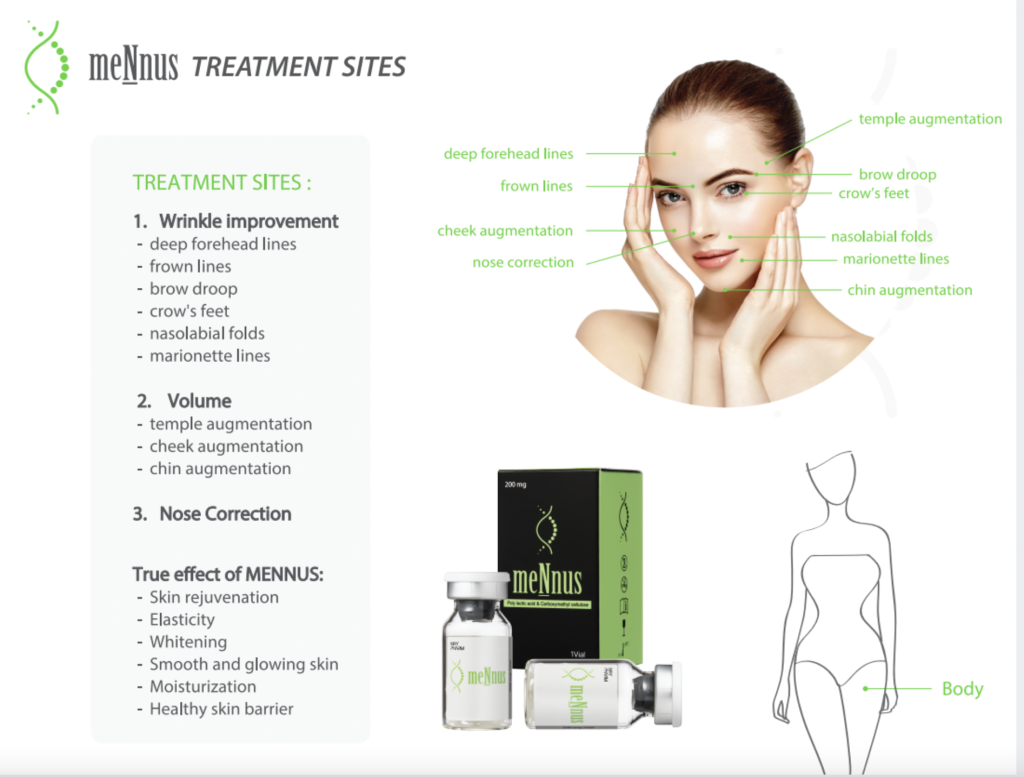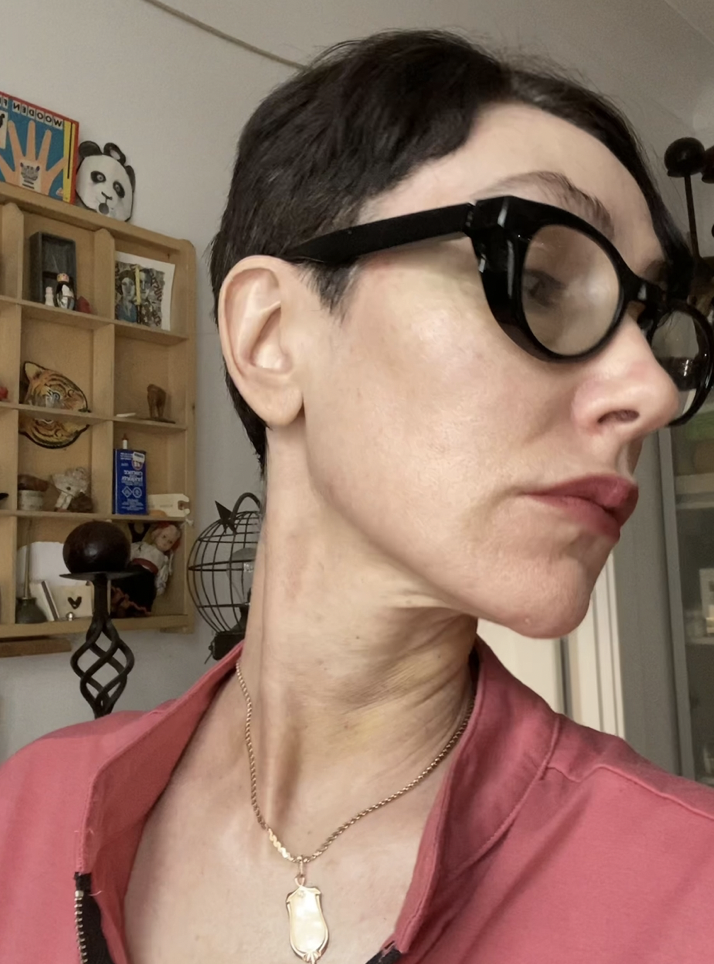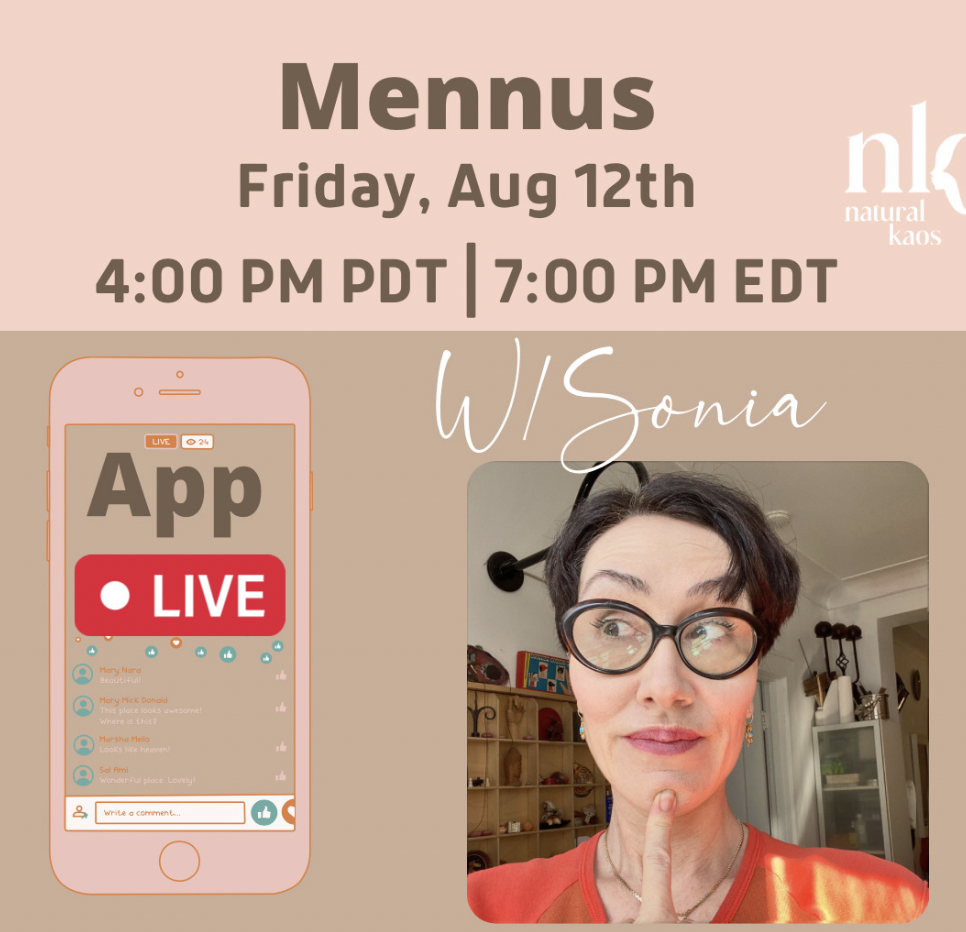 SONIAS LIVE IN THE NATURAL KAOS APP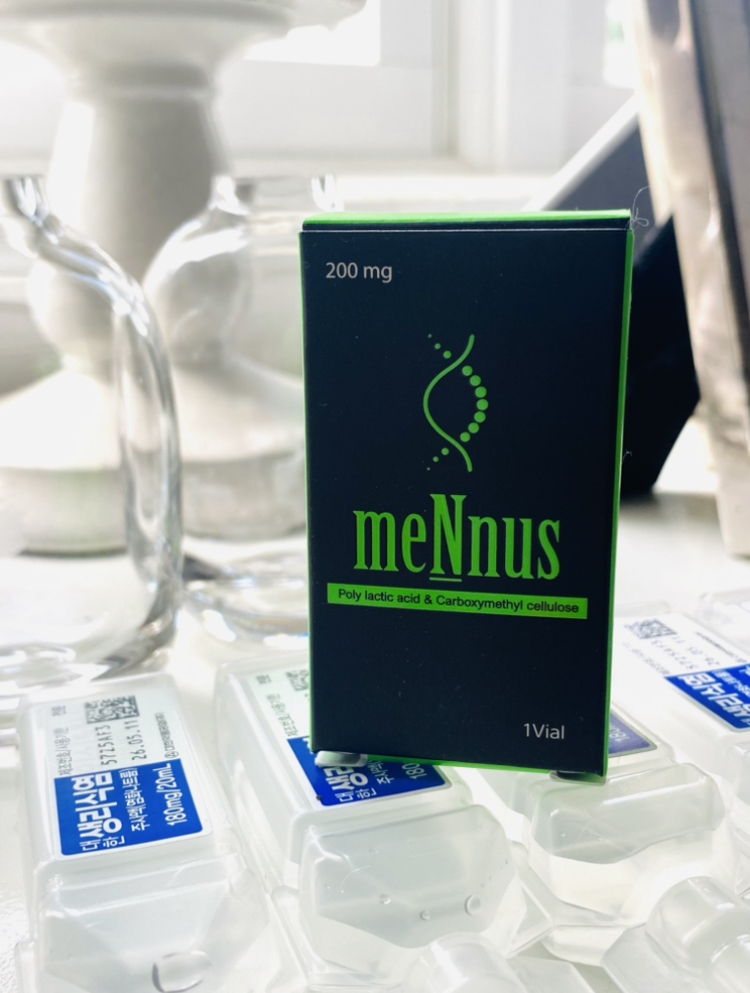 This error message is only visible to WordPress admins
There has been a problem with your Instagram Feed.