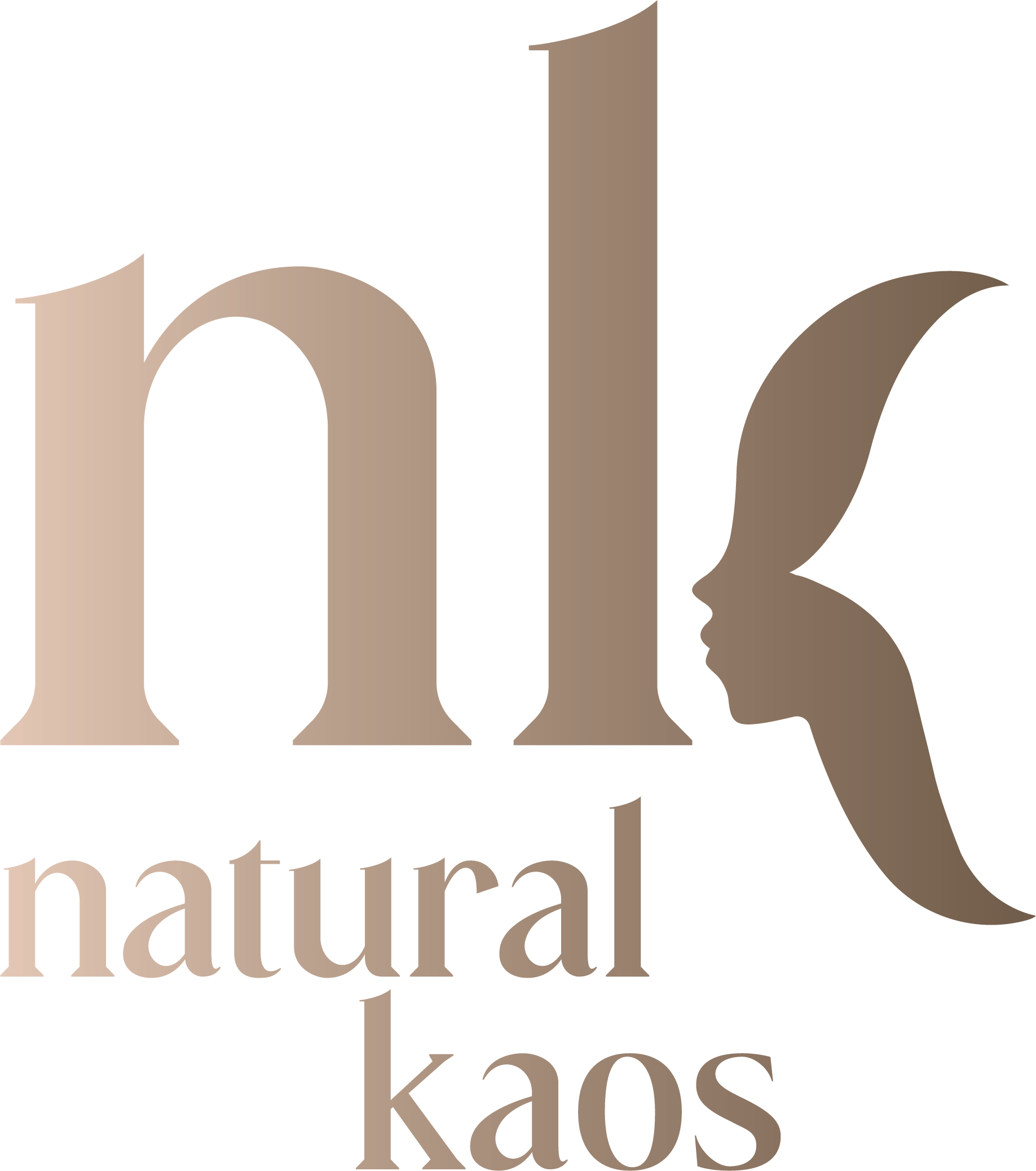 PDO Combi Cog Threads and A Innotox Touch Up
by Kim Pratt | May 9, 2022 | THREADS, TOXIN | 7 comments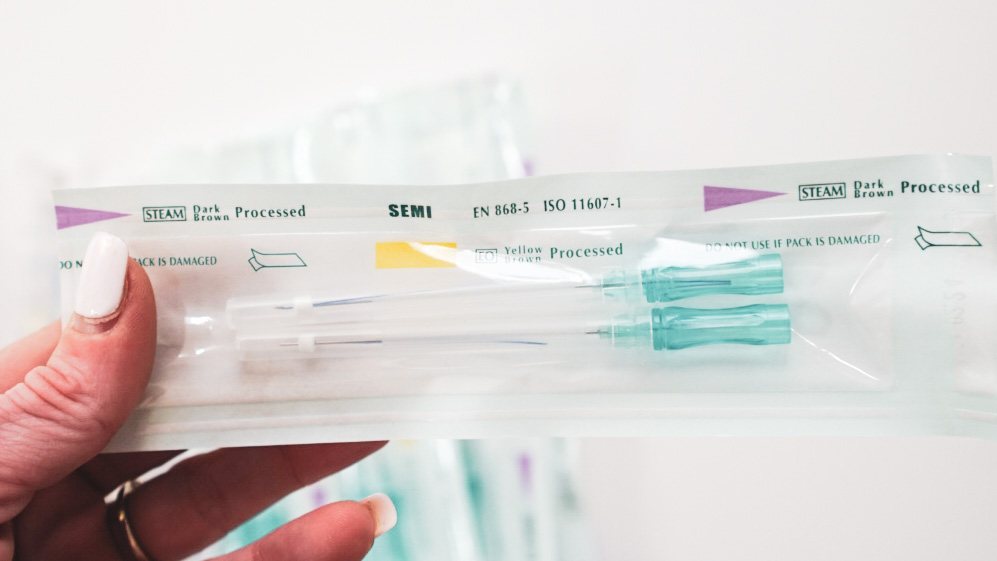 PDO Combi Cog Threads
23 Gauge 60 mm
What are these threads and why did I use them? NeoGenesis PDO COMBI COG Thread 23G, 60mm also known as Neo Cog Thread (Cog /Molding): Face, Double Chin, and Body Contour.  There are  20 pcs per pouch.
PDO threads are used for revitalization, contouring, wrinkle-smoothing, and lifting. They are made of polydioxanone (PDO)- a completely bioabsorbable substance. Manufactured according to the best standards, they meet the strictest biocompatibility, purity, and quality standards.
Treatments with the use of PDO threads stimulate the skin's self-regeneration mechanisms and improve its firmness and elasticity. The process of absorption of the thread stimulates the reconstruction of collagen fibers, thanks to which the effects are visible even after the thread is completely dissolved. Shortly after the procedure, you can see the reduction of wrinkles and improvement of the oval and overall condition of the skin. Over time skin condition improves and the skin regains its former density and glow.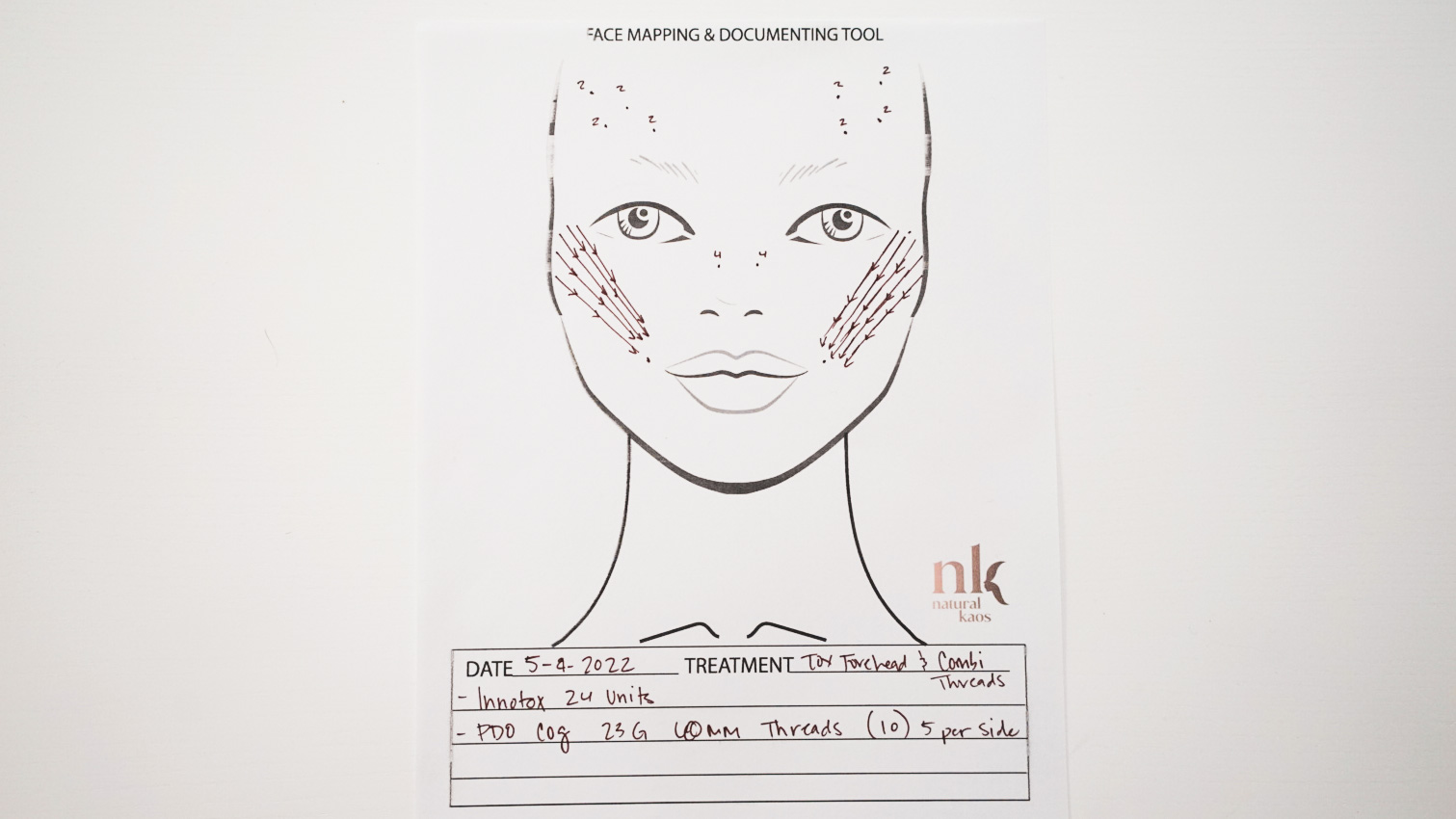 A Little Lift
I've had the combi threads for a while now and felt I have worked my up to finally feeling comfortable enough to use them. You must understand how these threads work and why. They are lifters and are usually used to pull up a few centimeters of skin. After all, that is what it's all about when trying to achieve a refreshed looking you or prevention of an older version…it's all in the centimeters.
Innotox
As you can see from my mapping page ( you can download free mapping  pages for yourself), I mapped out my Inntotox injections and thread placement. I did take a ruler to measure my thread placement. I have been doing my own Botox (toxin) for so long I know what placement works on me.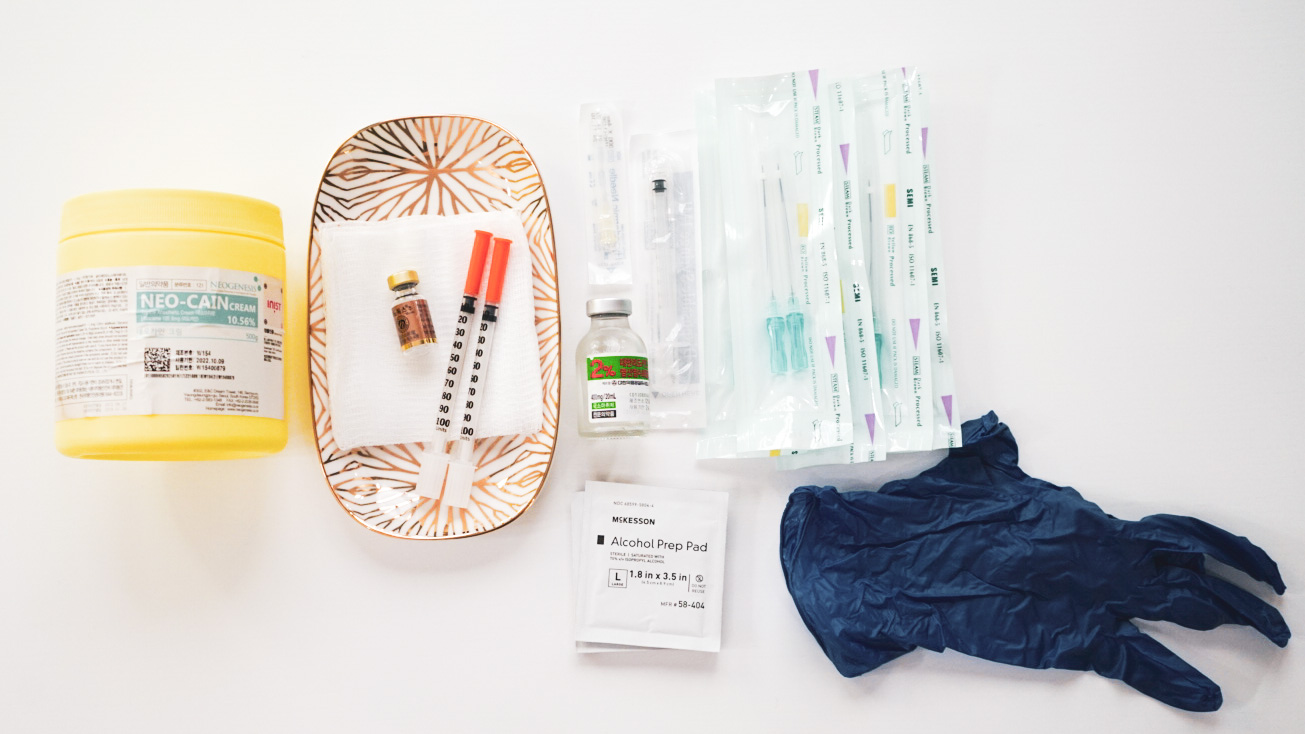 Clean and Saniraty Station
Having a clean station that is set up with your injections labeled and set up laid out appropriately is very important to me.  I am definitely buying a tray that would make this much easier on me. Here is my setup from today: Neo Cain, Innotox, Combi Threads, Injectable lidocaine, and alcohol prep pads.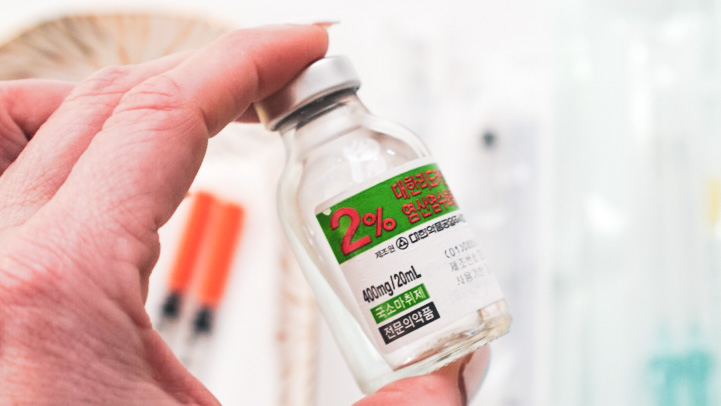 2% Injectiable Lidocaine.
I can't be without this now that I know how much it helps. I used it for the first time when I did boom threads in my chest and it worked out perfectly. You must know the mixing ratio- that is very important. Come to my lives to see how I am healing from my cog lift or check back here for another blog update. You can also join the Natural Kaos App linked above! xo- Kim
Products Used in TikTok:
Colleen Rothchild Cleansing Balm
Dermics Code: KAOS10 | Fillerhouse Code: KAOS20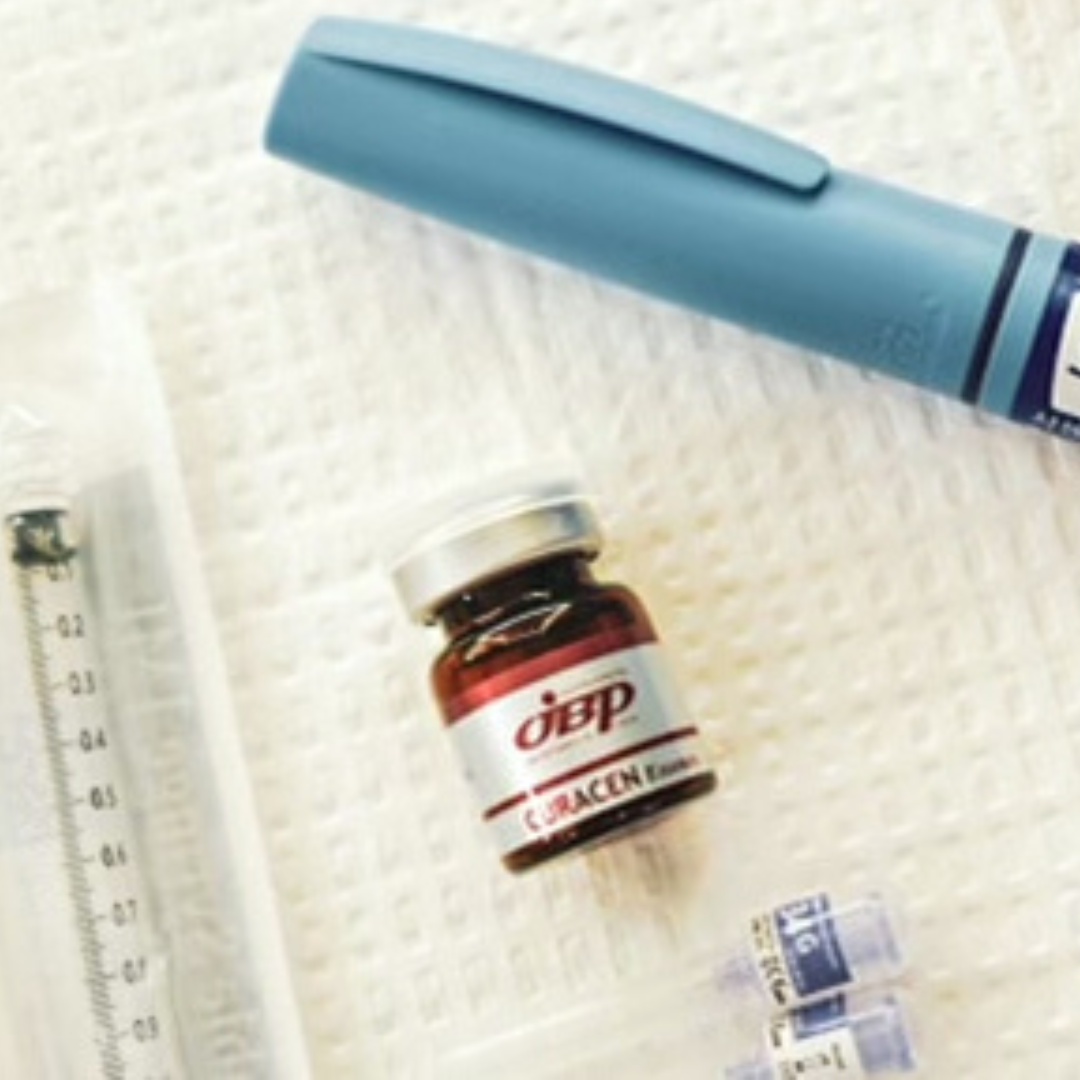 WHAT IS CURACEN ESSENCE?  It is an extract from the Human Placenta – a rich source of Stem Cells.  This new formulation allows for the immediate process of cell healing, along with restoring the smooth texture and radiance of the skin. I used the Mesotherapy way to…
by Kim Pratt | Sep 20, 2022 | INJECTIONS, MESOTHEARPY
7 Comments
Candi Koser
on May 10, 2022 at 2:43 pm
I loved this live! I love how Kim brings the true reality right to the table every single time, this is what I loved about her when I first starting watching her videos. So very genuine. 🥰 I enjoyed this live mostly because I had just practiced the 90 mm pcl threads on my upper legs a few days earlier, nothing close to cog in your face so her bravery made it so enjoyable to watch. I was literally sweating for her, I knew the feeling 🤣 but as always she keeps her cool and just rolls with it with such genuine class and enthusiasm.
Great job and I love learning from you and this tribe.
I'm very grateful for everything you all do!💕
Candi
cynthia stratton
on May 28, 2022 at 11:32 am
If love to watch your video I just received mine cant wait to use just always interested in your knowledge
Lisa Stone
on May 10, 2022 at 7:06 pm
I love the 23G 60mm Cogs! The face drawing of what you did is very helpful!
Shawn
on May 22, 2022 at 9:56 am
cannot access Lidcaine link
Melissa
on May 23, 2022 at 12:08 pm
Hi Shawn, I checked the link, and it's working. 😉
Sarah
on May 22, 2022 at 11:32 am
The link for the threads is not working. ☹️
Melissa
on May 23, 2022 at 12:06 pm
Hi Sarah, I checked. It's working,😉.
Submit a Comment
Generic Form