Fibroblasting utilizes your body's restorative process to stimulate tissue proteins, known as fibroblasts. Ignited with plasma, the cells send trauma signals to the brain and increase collagen and elastin production in those areas.The procedure uses plasma to create small wounds, which encourages fibroblast activity to tighten the skin. As the affected skin is repaired, wrinkles and fine lines are reduced and lifted. Part of the beauty of fibroblasting is the ability to perform it on any part of the body and achieve successful results!n I am focused on my eyes for this treatment session. My plan is to have two sessions done before my brother's wedding. Most people will find that they are healed and see results in 2 weeks, however, it can take up to 6 weeks. Also, wait at least 6 weeks before having another plasma treatment.
Soft Surgery? No.
Fibroblast is often called "soft surgery," as results are long-lasting and often comparable to traditional cosmetic surgery. I personally would not go that far, does it help tighten the skin, yes! ​With Fibroblast, you can successfully reduce extra skin while lifting and tightening almost any area on the face and body.
MY PREP FOR FIBROBLAST
Lastly, The tiny scabs that form at each point the Plasma Pen hits will start falling away after about three -five days but could take up to a week to completely clear. Make sure you do a good job with healing and your session should be successful. This treatment is NOT for everyone so please do your research and know your skin type on the Fitzpatrick Scale. Learn More Here in my blog post Fibroblasting 101: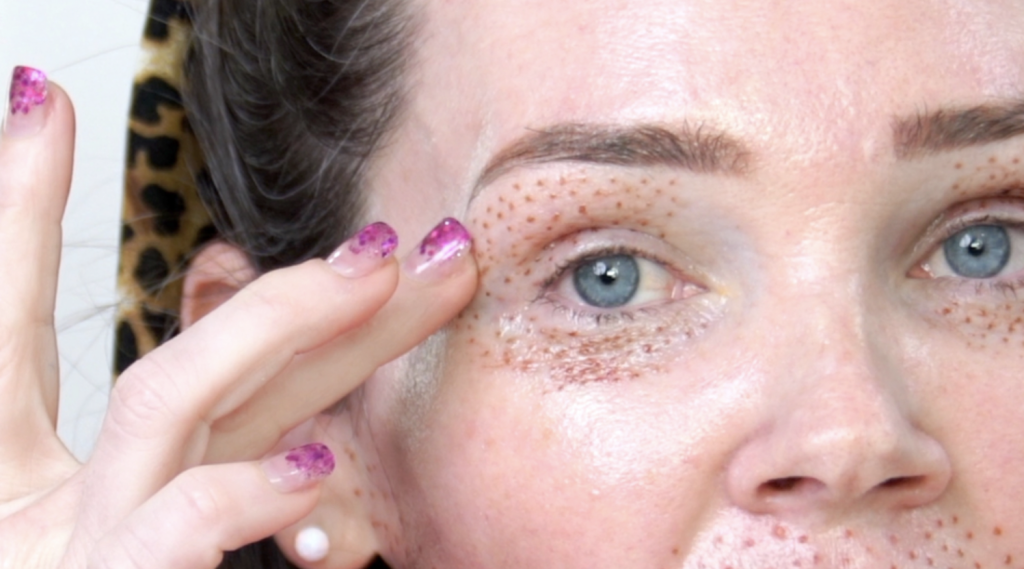 LINK: Fibroblasting 101
Why do you want to burn dots into your face? The ancient Greeks noticed that amber attracted small objects when rubbed with fur. Along…
Products Used, Hyperlinked:
Omnilux
10% OFF LED MASK NECK CHEST OMNILUX Save 10% CODE: KAOSLED
PLASMA DEVICE-NEW FIBROBLASTING PEN AT FILLERHOUSE.
POST FIBROBLAST DAY 1
I woke up with my eyes swollen which is to be expected in the healing process. As the day goes on the fluid that builds up from the night drains as the day goes on. I used SPF from Tinted HUE Stick. And I wore sunglasses and a hat to run my errands. The pain level is not bad at all. I will continue to update here on this blog post. xo -Kim
USED: LIVE TINTED SERUM STICK
POST FIBROBLAST DAY 2
LINK: SCAR GEL
POST FIBROBLAST DAY 3
DAY 3 POST plasma fibroblast treatment around my eyes.
Scabs are nice and thick.
I'm keeping them coated with the silicon scar gel that I
shared a couple of posts back. My goal now is to keep
these scabs on as long as possible.
POST FIBROBLAST DAY 4
Day 4 Plasma Fibroblasting around my eyes.
I try my best to share all the details I can when I'm recovering from these procedures.
Make sure to watch each day of recovery.
I did this procedure to myself which is my right as a 41 year old adult. I had my first treatment in January 2019 by an esthetician and then decided to add this protocol to my at-home regimen. This has helped lift my hooded eyelids tremendously over the years. This is not a one-and-done treatment. It takes many sessions to tighten the skin, and you need to have the correct skin type so it does not cause hyperpigmentation.
DAY 5 POST FB TREATMENT
DAY 6 POST FB TREATMENT
FINAL DAY – DAY 7 POST FB TREATMENT
FREE PRINTABLES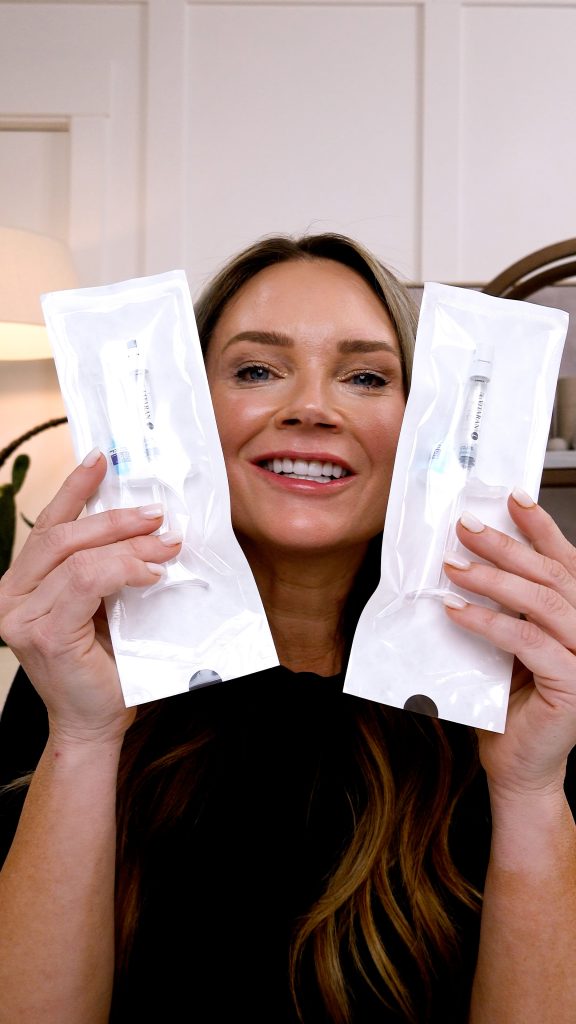 PREP VIDEO: https://vimeo.com/868165223?share=copy INNOTOX TOXIN INJECTIONS My Innotox set up. I drew up each syringe…
This error message is only visible to WordPress admins
There has been a problem with your Instagram Feed.