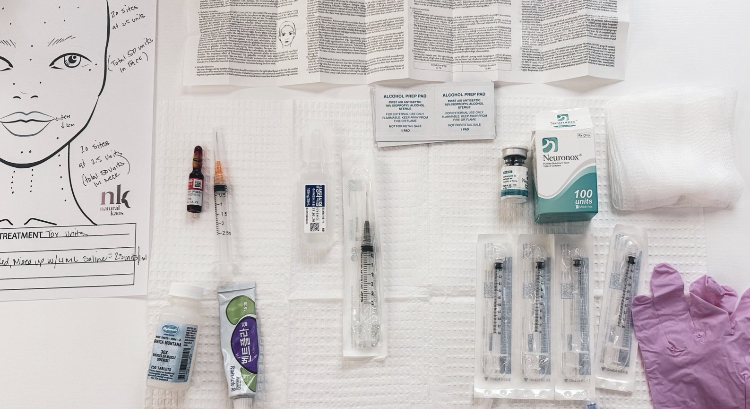 TOXIN RECONSTITUTION
In the video below you can watch me reconstitute Toxin. All Toxins come with a pamphlet that has the instructions. You will see the mapping for saline or bacteriostatic saline. Nabota example.

KOREAN BOTULINUM TOXIN
What is the difference between Korean and US Botox?
The two dominant types used in the market are American Toxins and Korean Toxins. The main differences are in the price, with Korean Toxin being the cheaper of the two and the applicable muscle. American was made for smaller muscles and Korean for larger however they are both used in medical offices for the very same cosmetic results. There are no conclusive studies that suggest a single brand of FDA Toxin, KFDA Korean or otherwise, has a longer-lasting effect than others. The only variation comes in the time needed to see results, with different brands having different "peak" times. But generally speaking, all brands show effect in a similar period of 1 week.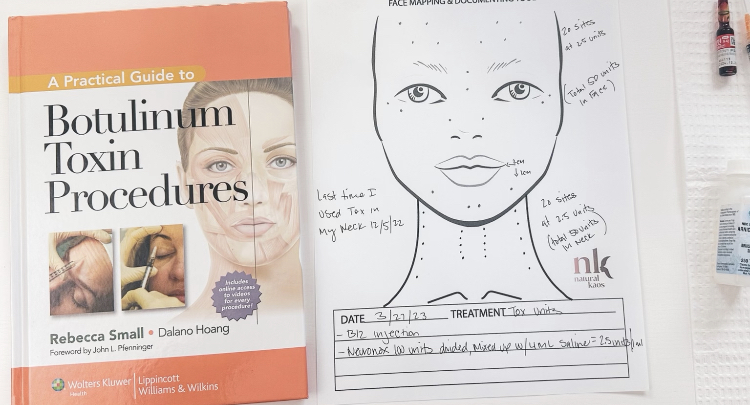 Is Korean Toxin FDA approved?
Nabota is a popular South Korean injectable that is marketed and FDA-approved for use in the US under the name Jeuveau. It's a neuromodulator but is formulated with a slightly different form of the botulinum toxin. Botulax. It is the most famous Korean botox brand. Botulinum toxin originated in South Korea. Nabota is used to reduce wrinkles and fine lines, as well as to treat excessive sweating and muscle spasms. It is also used to treat migraines and other medical conditions. Nabota is a safe and effective treatment that can be used to improve the appearance of the face and neck.
Who manufactures Korean Botox?
Major BTX makers such as Hugel, Daewoong Pharmaceutical, Medytox, and Huons Biopharma compete fiercely in the Korean BTX market. The Vendors in my app carry the Toxins from these companies.
Are Korean Toxin brands safe?
YES, yes they are safe. IN FACT, one of my favorite Toxins is Inntox which does not have to be reconstituted, however, I also love using Nabota and Wondertox, etc. The comparatively lower price range of certain Toxin products can be attributed to their local manufacturers. Of the nine global distributors of Toxins, four are Korean Botox manufacturers, with Meditoxin (the fourth developed Toxin in the world) being distributed in 60 countries.
In South Korea, due to intense competition, domestic toxin brands have been favored over foreign brands, with the three largest manufacturers – Medytox, Hugel, and Daewoong Pharmaceutical – collectively accounting for more than 90% of the market share. Korean Toxin brands have built their own reputation for administration locally and in a country with the highest number of cosmetic treatments per capita and no shortage of seasoned doctors, their track record cannot be completely ignored. And for those that may have skepticism of any Food and Drug Administration approval outside of the United States of America, there is also a Korean Toxin brand, Nabota, that is credited approval by the FDA.
B12 INJECTION
NABOTA
PRODUCTS LISTED BELOW:
Supplies
Fillerhouse KAOS20
Dermics KAOS10
TOX
KIM IS USING NEURONOX BUT FILLERHOUSE IS OUT OF STOCK. HERE IS A LINK FOR WONDERTOX. RECONSTITUTION IS THE SAME.
https://fillerhouse.com/shop/toxins/wondertox-100u
BOTULINUM TOXIN PROCEDURES BOOK
https://amzn.to/40cwaLD
HERE IS THE PDF FORMAT FOR FREE
https://tribe.naturalkaos.com/posts/12180548
BENTPLA GEL
https://fillerhouse.com/shop/essentials-for-healthy-skin/bentpla-gel
https://dermics.shop/categories/skin-care/bentpla_gel_
VITAMIN B12 INJECTIONS
https://fillerhouse.com/shop/injection/vitamin-b-12-hycomin-inj
https://dermics.shop/categories/skin-booster/hycomin_vitamin_b
JBP 34G MESO TIPS
https://fillerhouse.com/shop/medical-supplies/jbp-nanoneedle-33g-4mm
1ML SYRINGES
https://amzn.to/3lMeyHr
SALINE
https://fillerhouse.com/shop/medical-supplies/sodium-chloride-0.9-180mg/20ml
https://dermics.shop/categories/botulinum-toxins/saline-20ml
FACE MAPPING PRINTABLE
https://www.naturalkaos.com/face-mapping-free-printables/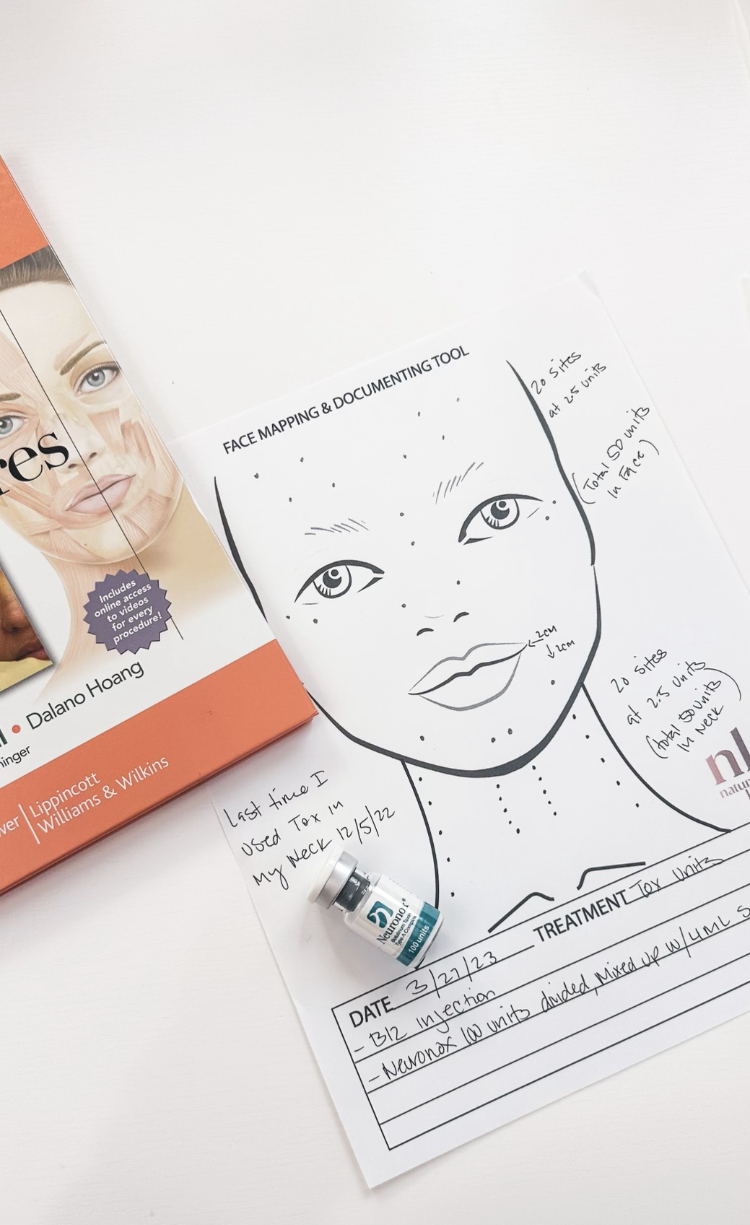 This error message is only visible to WordPress admins
There has been a problem with your Instagram Feed.