I used the Palladio Beauty sun-kissed mirage eyeshadow highlighter palette during my recent Amazon Live. You can watch the entire LIVE which includes skincare, haircare, the LIVE chat, and then this fall makeup look by clicking here.
Below is the shorter cut version from Amazon Live that focuses only on the Palladio Beauty makeup I used.
PROMO CODE: 10NATKAOS
The promo code from Palladio Beauty is good for 10% off their products on Amazon. This code (expires on 10/19/21)
My links and codes are affiliate and earn Natural Kaos LLC commission, thank you for choosing my link when you shop this holiday season. The best way to take advantage of this deal is to use my link to a product used, add it to your cart, then at check-out type in the promo code for the savings.
Looking for a foundation?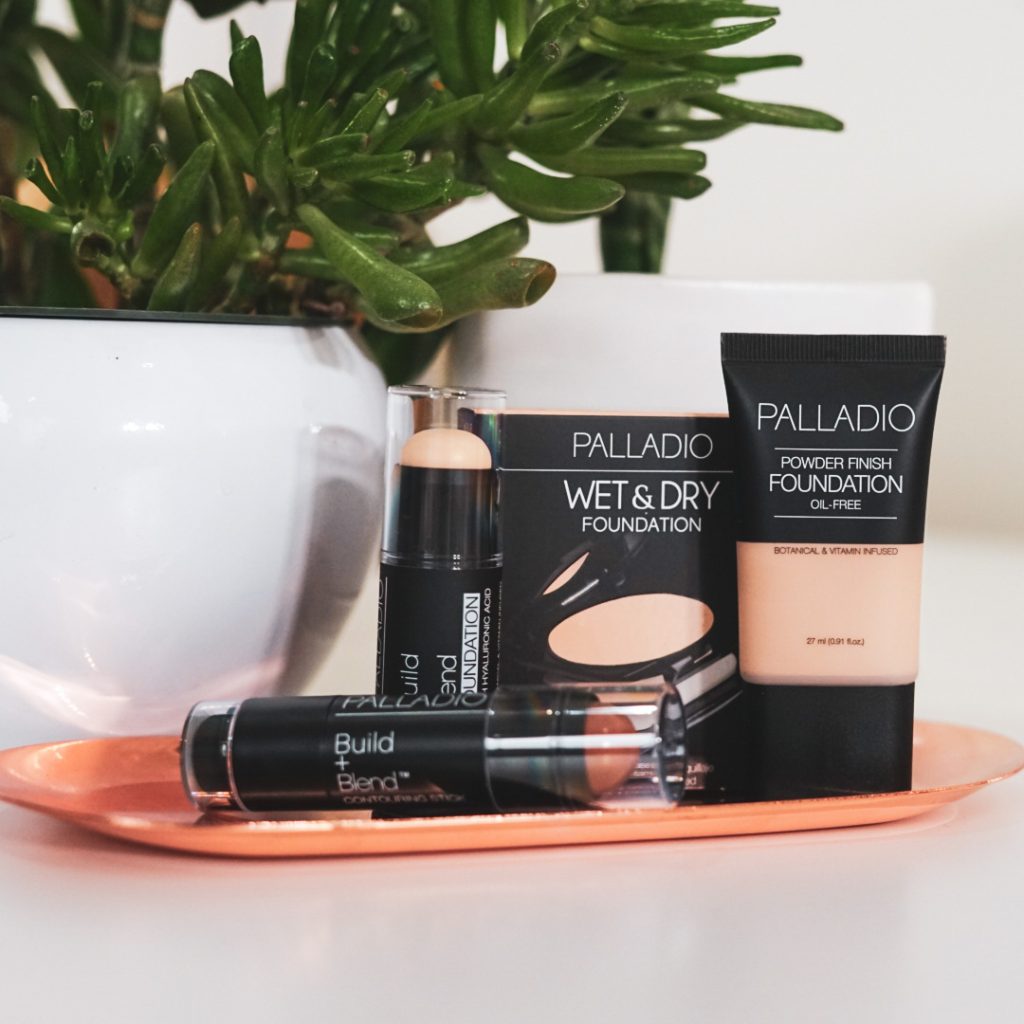 As my skin matures I like a luminous hydrating foundation. I find matte foundations to be popular with younger makeup users because matte foundations are not forgiving when it comes to skin creases, texture, and overall youthful skin. So if you want to hide your skin flaws and look more youthful a luminous dewy foundation will be your best friend. With this said I was concerned that perhaps the Palladio Powder Finish Foundation would be too matte for my maturing skin. I was impressed by this foundation because although it leans matte it also has a less dry quality. I did however crease around my mouth, this was the only area I noticed and I just pressed it in whenever I noticed a smile line. Here are some ingredients and commitments to quality that are found in this foundation.
BOTANICAL AND VITAMIN INFUSED COSMETICS: Infused with nourishing skincare ingredients like Vitamin A & E, ginseng, chamomile, ginkgo Biloba, cucumber, and aloe that helps to moisturize skin
CLEAN BEAUTY: We believe that what you put on your body is as important as what you put in it Our products are saturated with antioxidant vitamins like A, C, D, and E; and powerful botanicals to help nourish your skin We are 100% Paraben and Cruelty-free
PROMO CODE: 10NATKAOS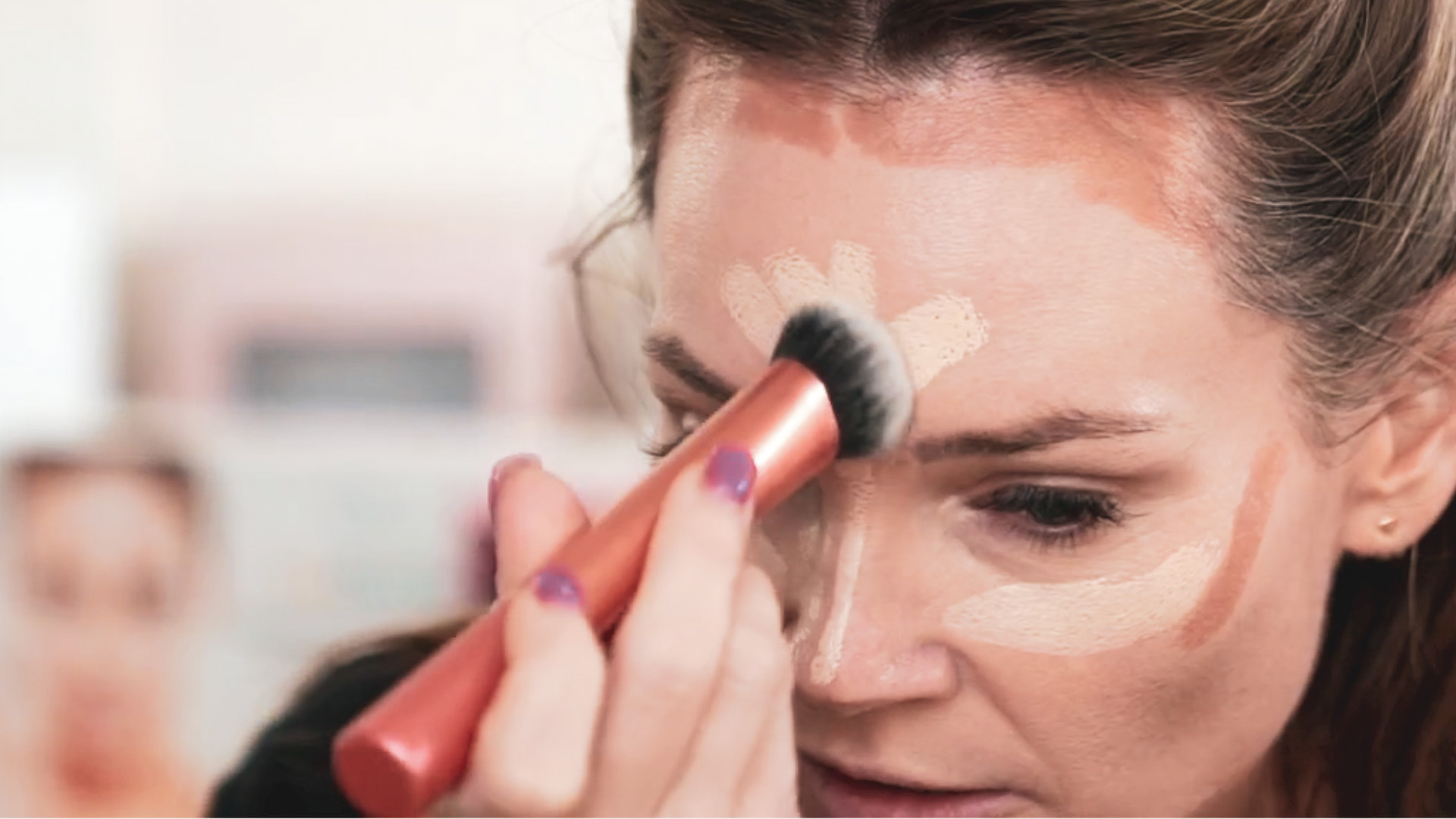 ---
Shimmer Time!!!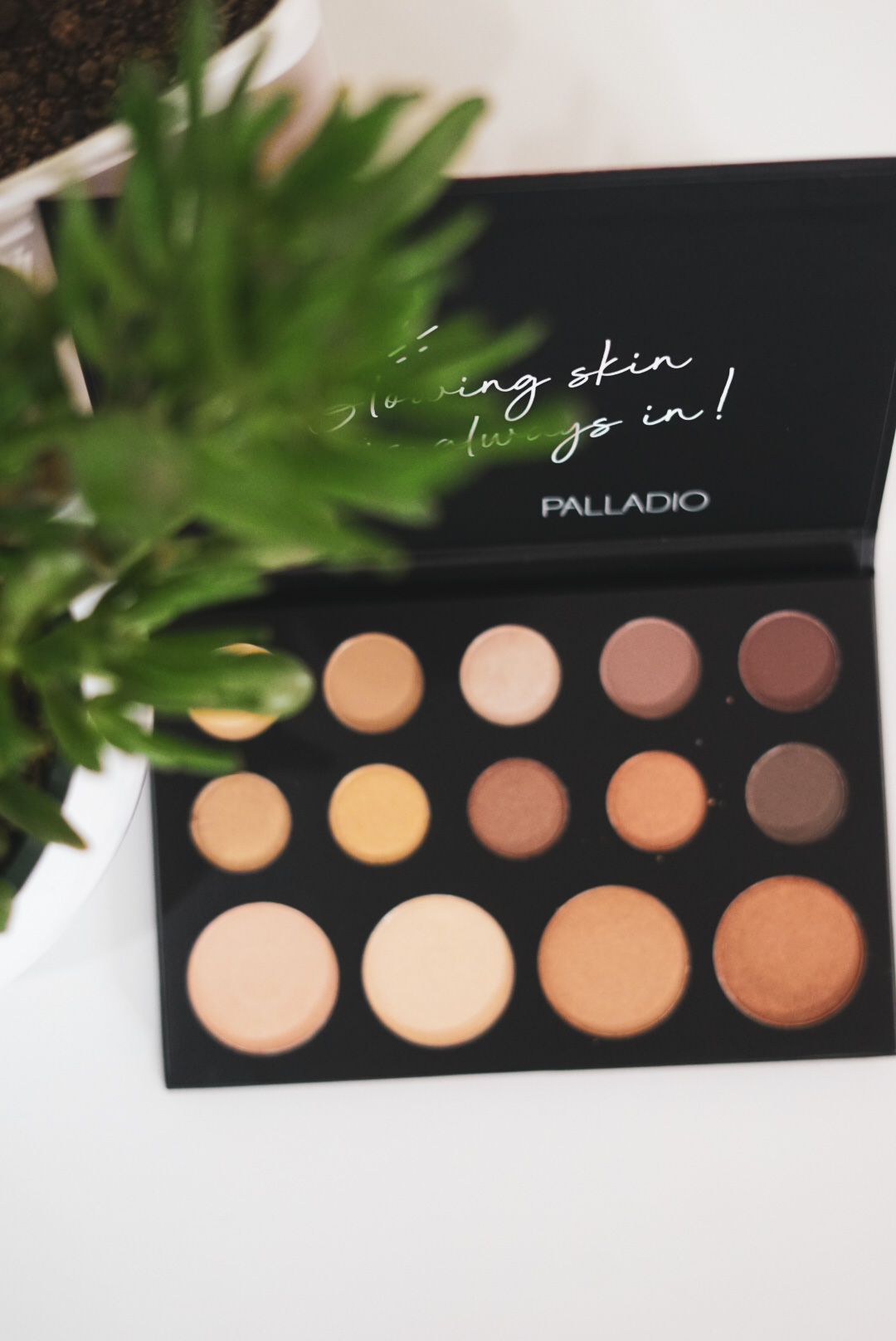 The Palladio Beauty sun-kissed mirage eyeshadow highlighter palette is full of summer and fall. It feels like a warm and bright Indian Summer and it includes shades that are useable for I believe everyone's skin tone. There are multiple shades of bronze and of gold, plus you get neutrals and a couple of matte powders to create endless looks. They blended out well and had good pigments for layering or a single on its own. This palette is such a great buy.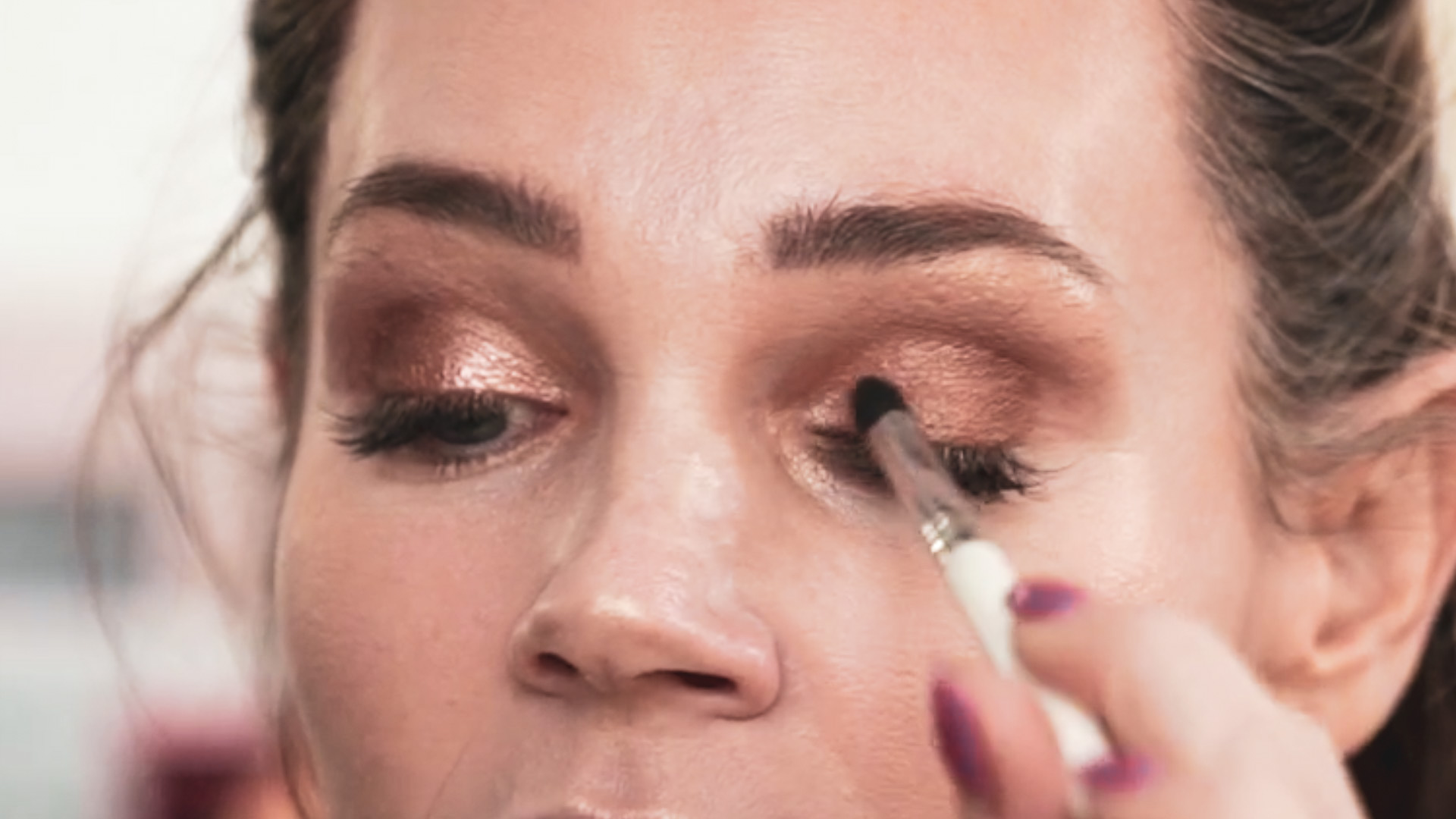 In the video I cut from Amazon Live, I used the sun-kissed mirage palette along with the liquid eyeshadow to really make it pop! Here are some other items that I used and that were great.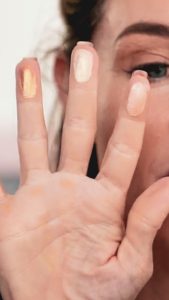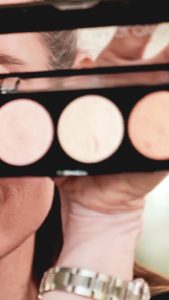 Let's SHINE This FALL!!!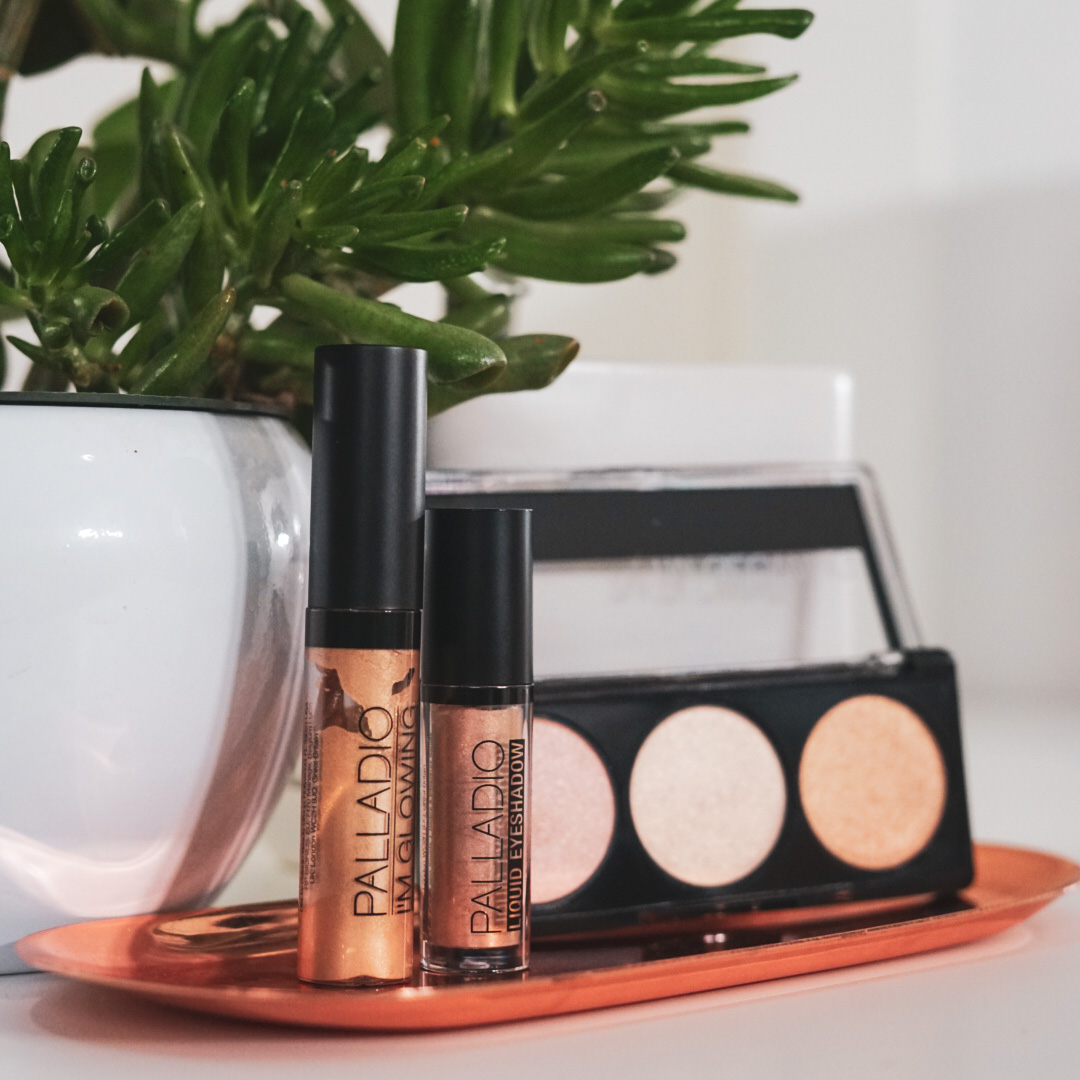 Gold Liquid Highlighter!!!
My experience with Palladio Beauty this past week was successful. I'm not always the best with new makeup, it can take me a few tries to learn to work with different formulas however, this makeup was quite easy. I love that this brand is not only affordable but is also considered "clean beauty" has skincare such as antioxidants included, while also being Cruelty and Paraben free. Let me know in the comments if you like that I cut this video from Amazon Live and if I should do this more?
Thank you for engaging with me across the internet:) xoxo Kim