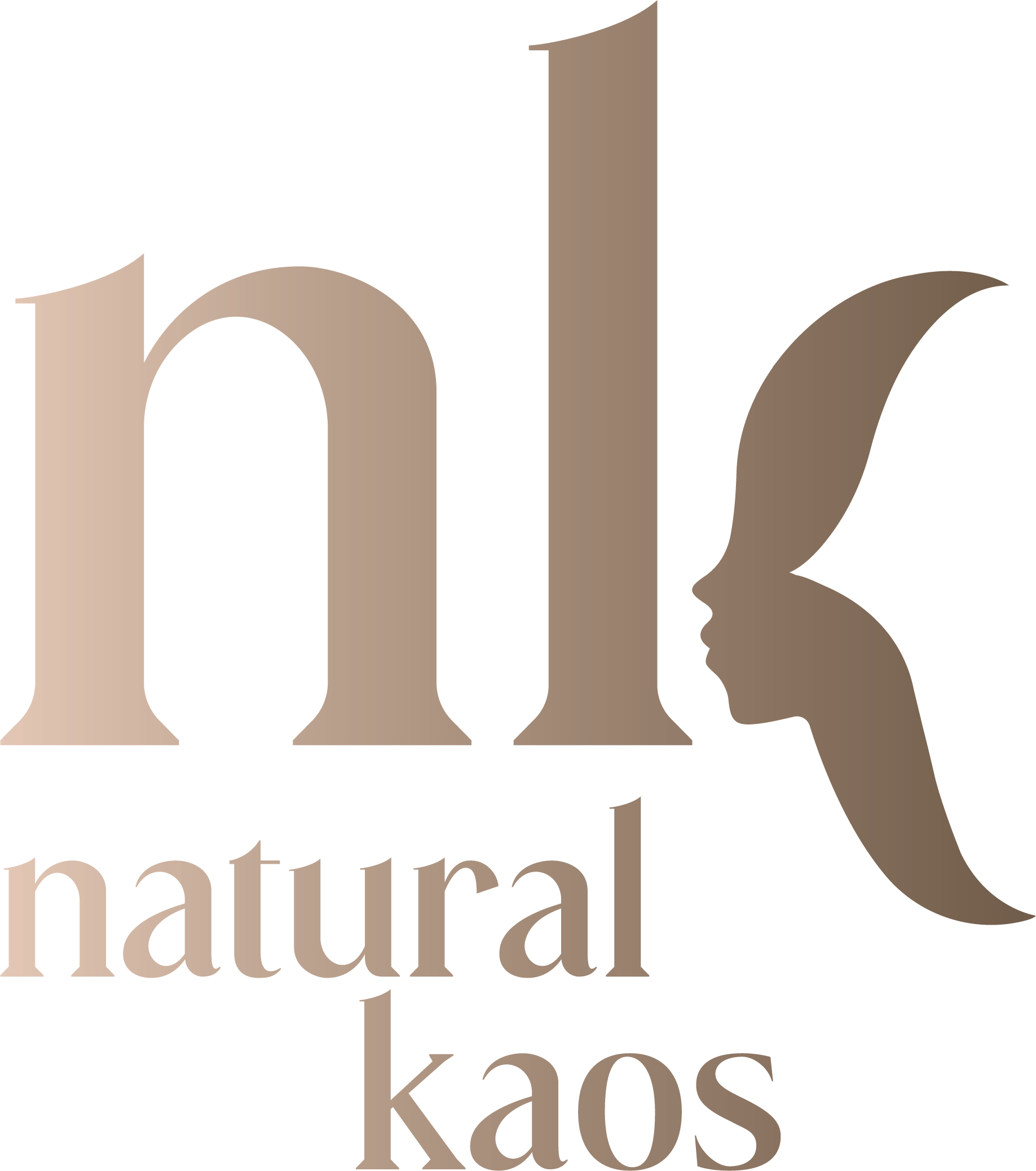 Best Skincare Treatments For Winter
by Kim Pratt | Jan 4, 2022 | FIBROBLAST, IPL Laser, MICRONEEDLING, PEELS | 3 comments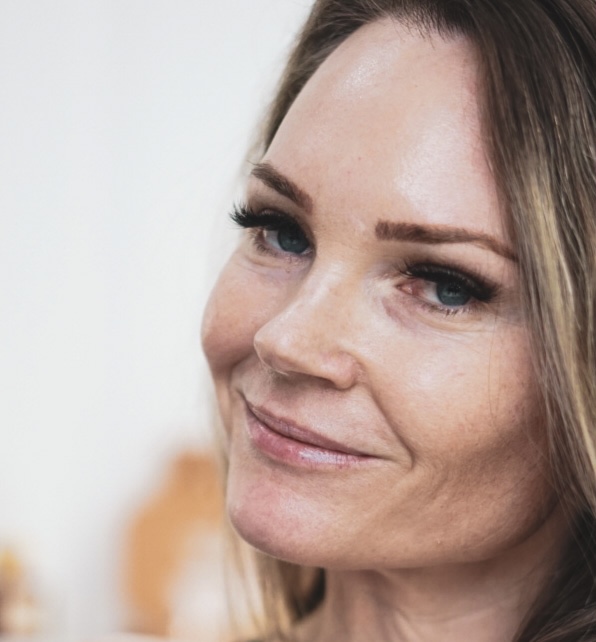 Top Skin treatments that will change your skin during winter downtime.
Winter is a great time of year for more invasive skin treatments for a few reasons, cooler weather, shorter days (sun), and we often are hibernating away from all the holiday hoopla!  With less sun exposure before or after these treatments, there is less risk of unwanted post-inflammatory  hyperpigmentation.  Winter is an opportunity for deep microneedling , Peels, and Fibroblasting. I still suggest planning ahead, to make sure your skin has time to settle and heal in case you need to be in the public. It can also be a great time to start tackling unwanted hair with IPL.
*I'm NOT CERTIFIED and I do not offer certification personally. As you read this blog and watch the coordinating videos I hope it gives you insight into the merits of these treatments that have helped me achieve tighter and healthier skin. You must do your own due diligence for all treatments. Tip: My number one rule is never to forget SPF, even in the winter!
DEEP MICRONEEDLING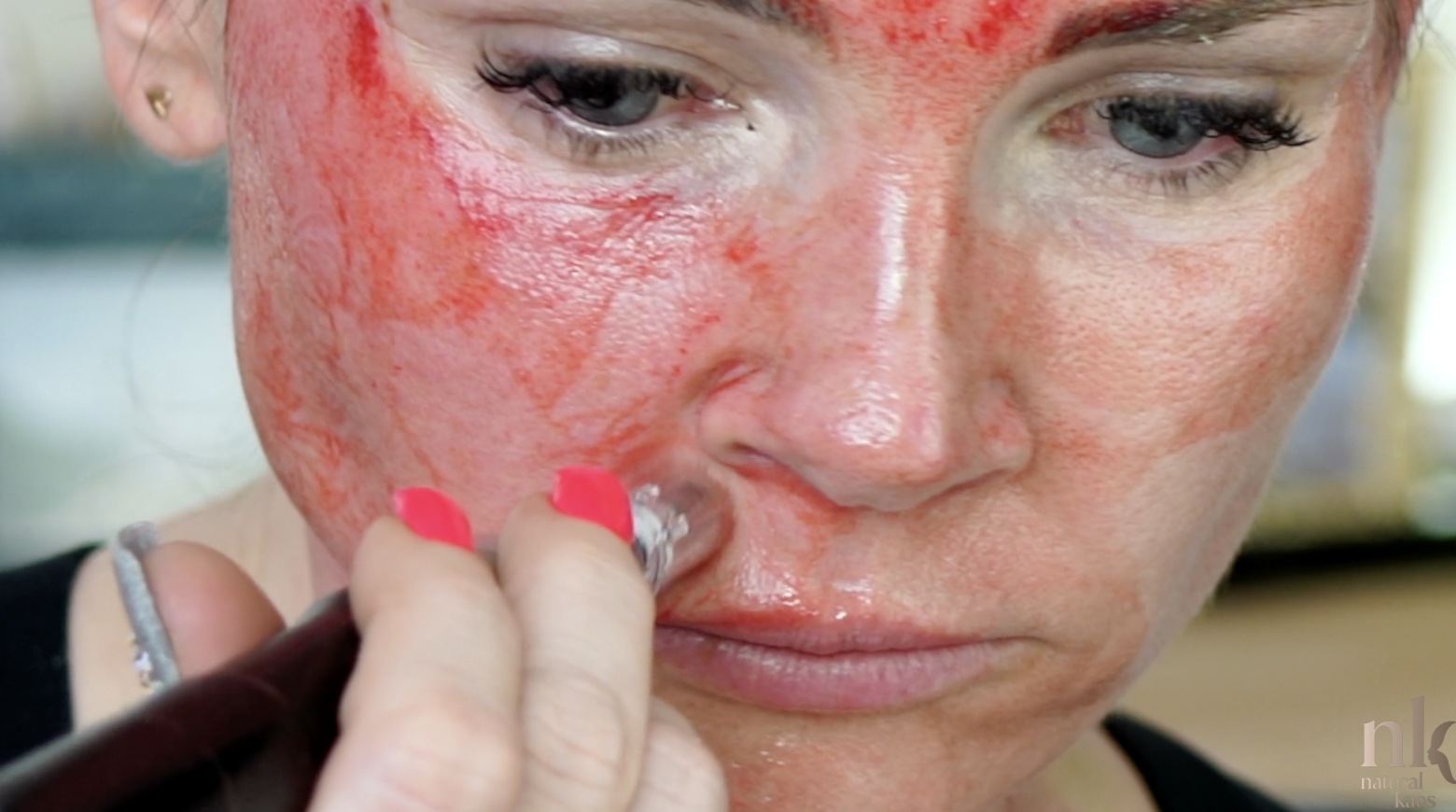 Top Skin treatments for winter. This really hasn't varied since I initially began my own skincare journey. I think that the most important thing is to develop an awareness and understanding of your own skin and how it responds to different treatments and products. After years of not taking care of my skin properly and most importantly barely wearing SPF or even worse going without SPF. Nearly 9 years ago I decided to tackle my skin concerns. I started with skin-building collagen and elastin by Microneedling and deep microneedling- medical microneedling. This will always be one of the best ways to firm, tone, and change your skin texture. I do a deep microneedling every other month and cosmetic mircroneedling between. Some of my favorite ingredients to microneedle with are Celltermi Stem & Pure Mixed, followed by a nice sheet mask with a good ingredient deck- no fragrances.  Lastly, I finish up with red LED Therapy.
"The Three Phases:
1. The inflammatory phase occurs shortly after microneedles penetrate the epidermis and superficial dermis, causing localized damage to superficial blood vessels and collagen bundles, and the release of platelets. Within hours, barrier properties of the epidermis are recovered via secretion of lamellar bodies and lipid synthesis. Epidermal microchannels rapidly heal by transepidermal migration of keratinocytes.
2. Proliferative phase, occurring about 5 days after treatment, neutrophils are replaced with monocytes. These monocytes transform into macrophages that together with platelets release growth factors.
3. The remodeling phase can last from 8 months to 1 year. After 12 weeks, immunohistochemical (process of selectively identifying antigens (proteins) in cells of a tissue section by exploiting the principle of antibodies binding specifically to antigens in biological tissues) skin treated with microneedling demonstrates a statistically significant increase in epidermal thickness, development of rete ridges, and neoformation of collagen." Information and photo credit – Vol 36, December 2017, Seminars in Cutaneous Medicine
Microneedling pens on the market have different cartridges and pen depths – you can read more about that here: Microneedling Blog Post.  The illuma Pen is a professional microneedling pen and its depth is a 3.0mm. I have almost every Dr Pen and the illuma.  I use my Dr Pen M8 the most and my illuma Pen for deep microneedling.
TCA PEEL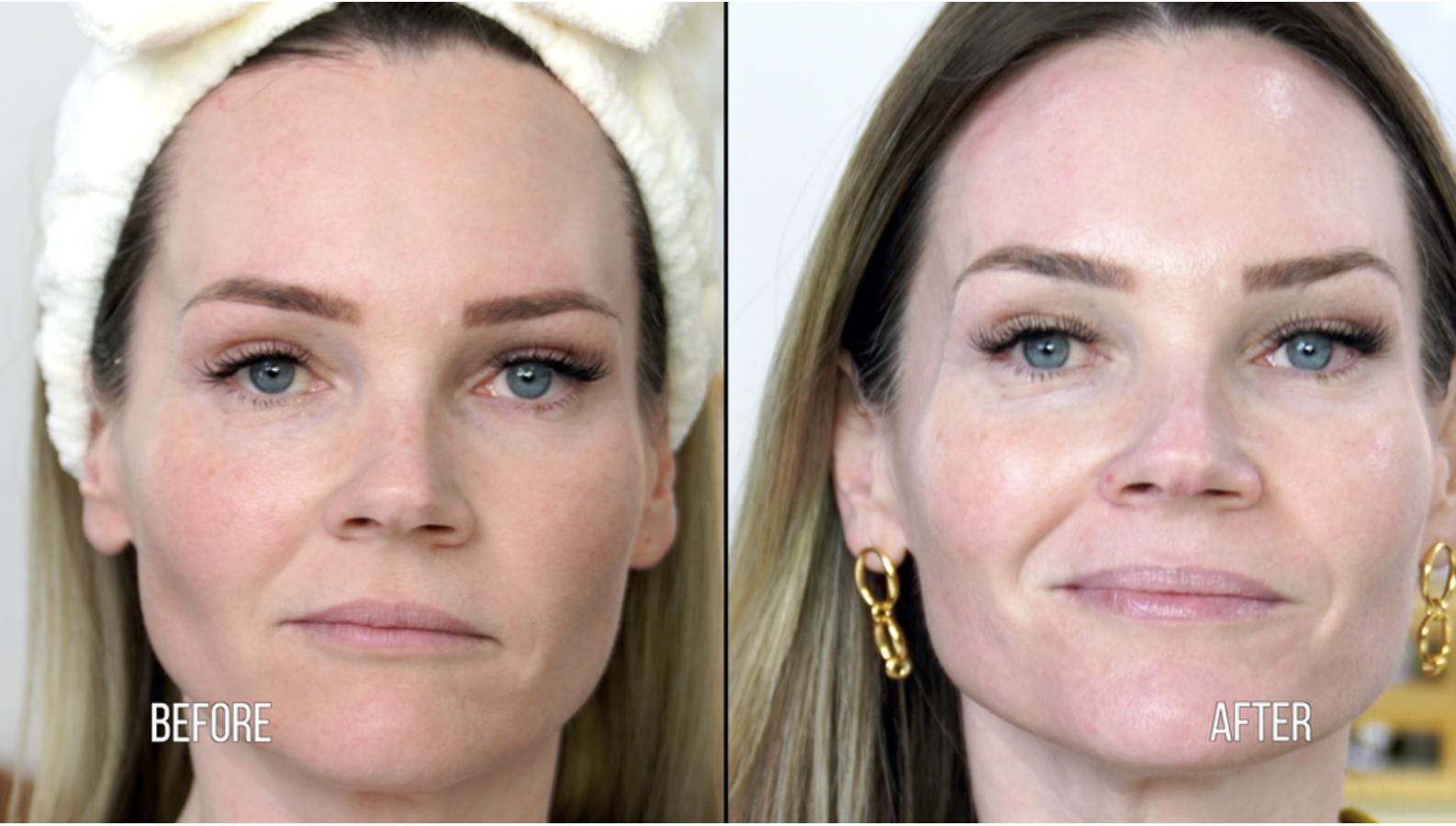 Chemical Peels, in my case TCA, is another one of those must skincare treatments for winter, hibernate away while you rid summer damage and improve tone and texture. TCA peels are exceptionally good at minimizing the appearance of pores and uneven texture, reducing hyperpigmentation, and stimulating new collagen. Many of us are familiar with the phrase beauty is pain. I found a new meaning to the phrase. Chemical Peels are non-invasive and contain active chemical exfoliants that help restore skin surface and appearance. Peels help speed up the process of cellular turnover by shedding dead surface cells to reveal brighter and renewed skin. Chemical peels come in a range of intensities with different active ingredients to target various skin concerns – fine lines and wrinkles, acne-prone, hyperpigmented or uneven skin as they help build collagen, resurface the skin and tighten while it evens out your skin tone which adds a more youthful glow.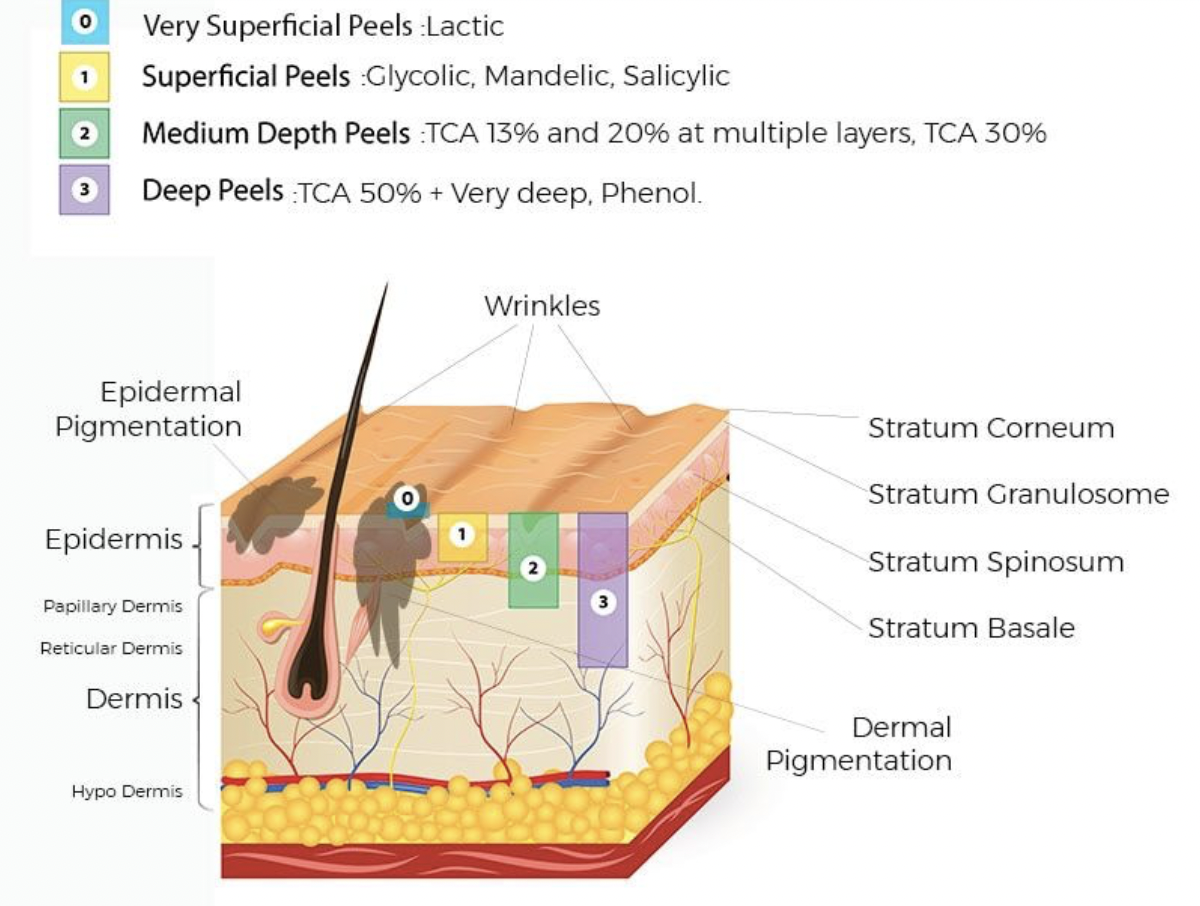 * Check your skin on the Fitzpatrick Scale before doing A Peel
Did you know Cleopatra used lactic acid from sour milk for bathing to keep her skin looking beautiful?!
Your skin can look dull, gray, have clogged pores, and will block your moisturizers and other treatments from penetrating to where they work best when it doesn't have a way to overturn skin cells.  A peel takes care of this in one shot, or two depending on the skin issue.  The maximum is 4 times a year. Peels help the exfoliation process which in turn preps the skin for other treatments and improves its appearance. Bonus, a peel makes your at-home products more effective because your products are no longer sitting on top of the dead skin they actually have a chance to penetrate and bring a healthier glow. In this Blog post I show you step by step – also take a look at all my peel videos.
PLASMA FIBROBLAST
*Photo is Day 1 November 2021
A fibroblast is the most common type of cell found in connective tissue. Fibroblasts secrete collagen proteins that are used to maintain a structural framework for many tissues. Most, if not all, methods of skin resurfacing are based on creating controlled skin damage, which activates its healing, fibroblast cells are activated by this controlled damage to secrete tropocollagen, a precursor to collagen, and this leads to the skin remodeling and improvement in various signs of aging. Before seeking out this treatment know your number on the Fitzpatrick Scale – you can find that here.
Plasma fibroblast therapy uses a pen-like device that discharges a high-frequency electric current to small areas of the skin. The plasma tip doesn't directly touch the skin, but instead releases a targeted current just above the skin. The hot current creates small holes, or micro-injuries, in the skin's layer.
The treatment helps eliminate excessive tissue that causes sagging skin, unwanted wrinkles, stretch marks, and even diminish scarring. Fibroblasts make elastin and collagen fibrils in order to repair your skin. This in turn strengthens the dermis with new tissue creation plus helping to organize the tissue in younger-looking patterns which then minimize wrinkles and loose sagging skin.
I definitely recommend this as a winter Skincare treatment. For my latest Fibroblast Vid and all my vids on Fibroblasting, you can find them here.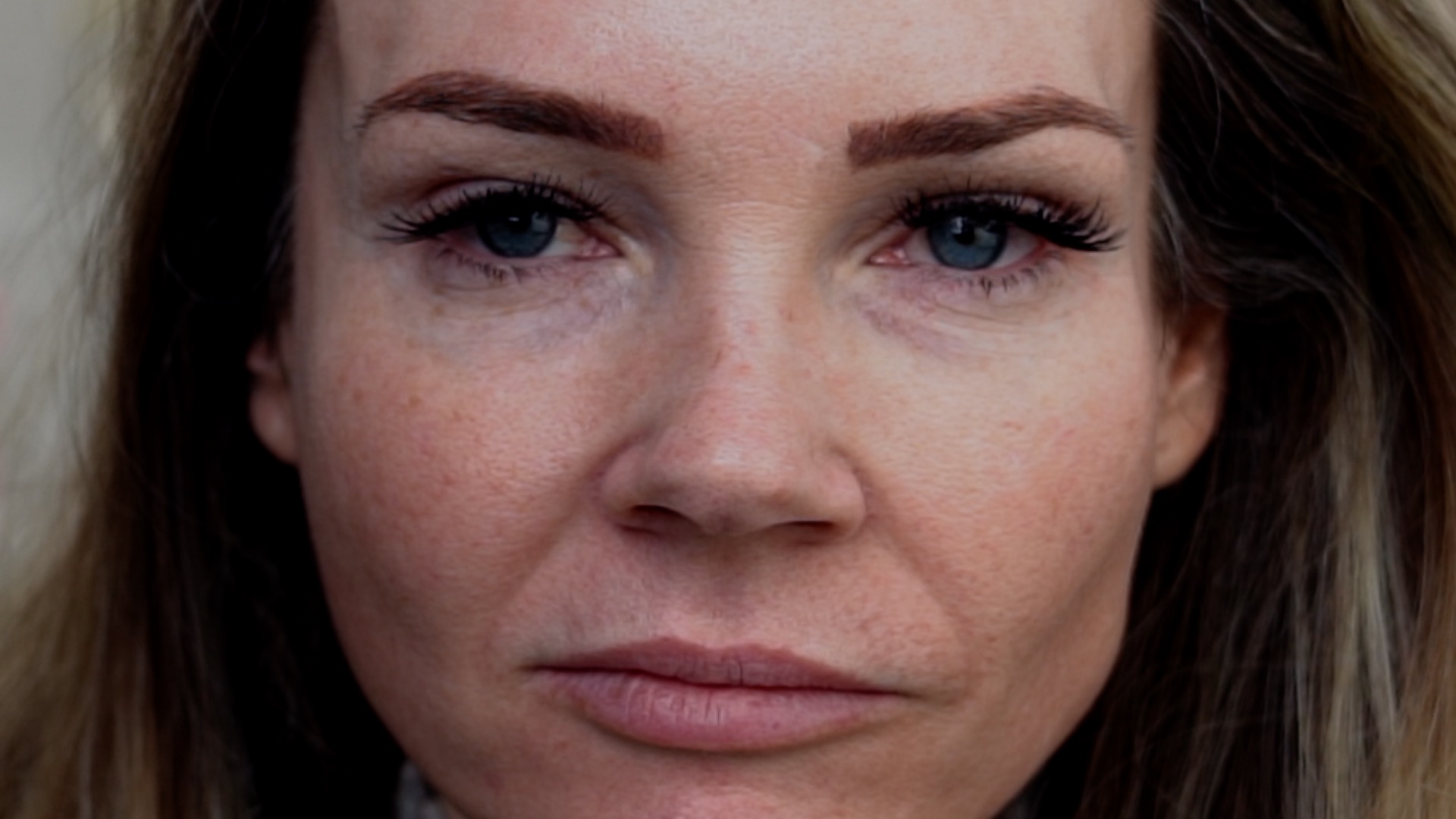 *photo is day 14 November 2021. To see my full recovery process go here.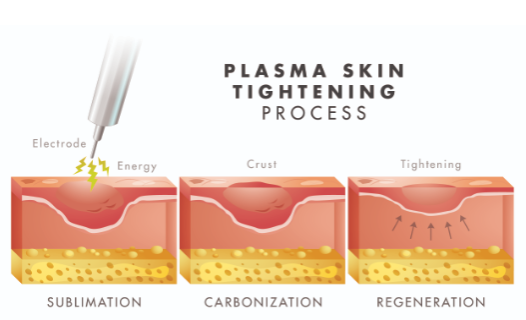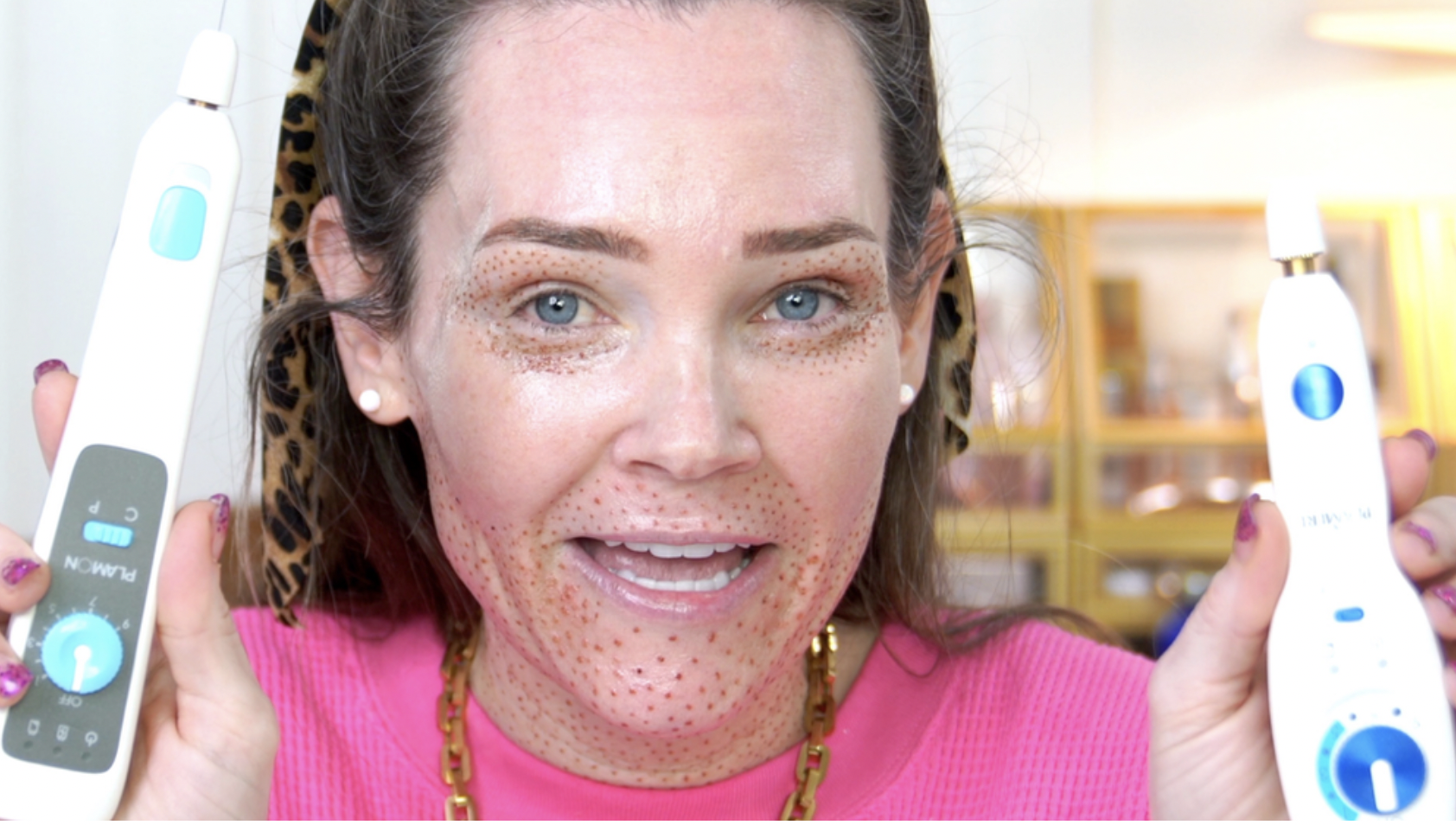 IPL INTENSE PULSED LIGHT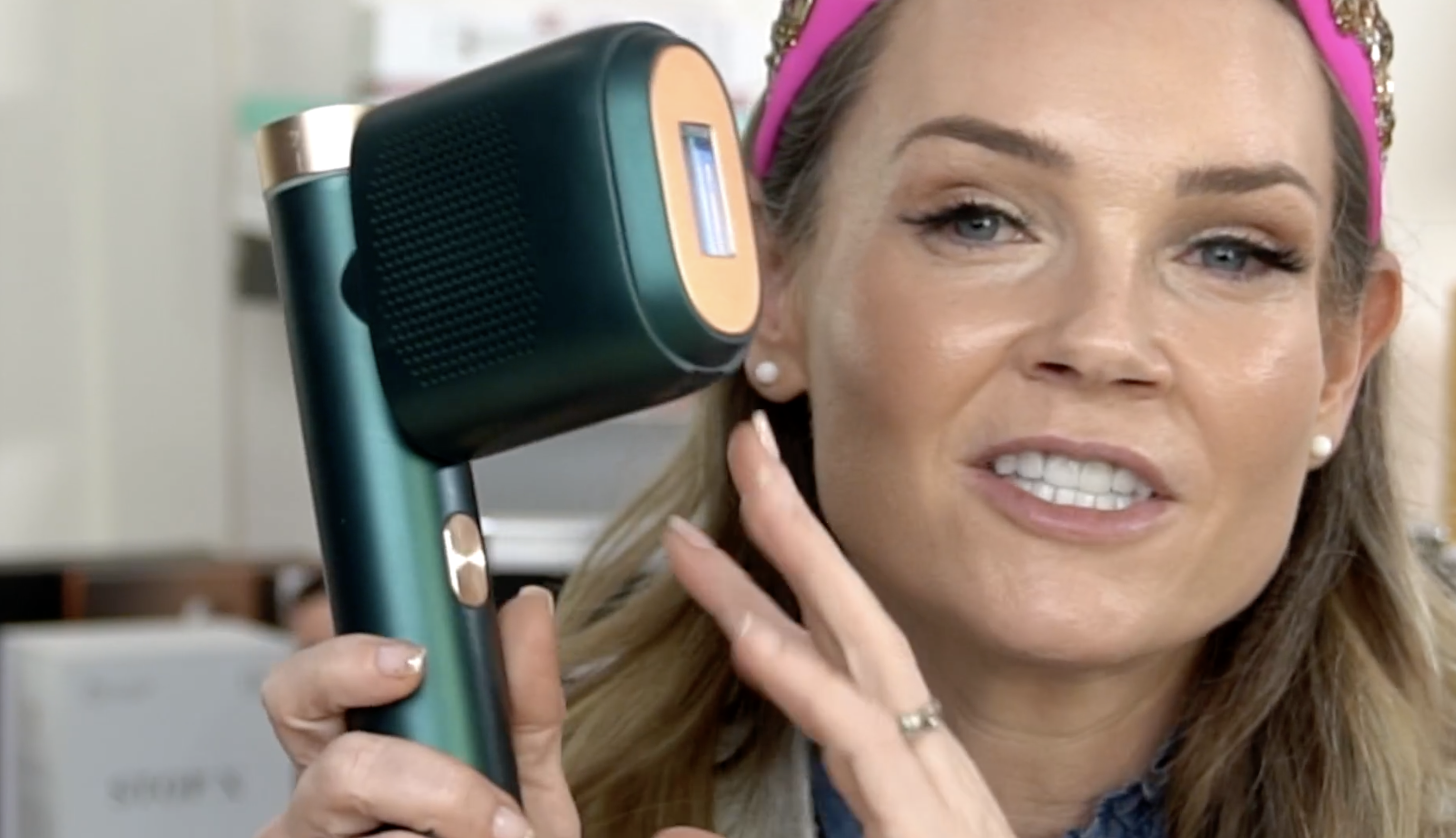 What a more inviting time than winter to rid that unwanted hair. This means you won't be missing any days laying next to the pool or beach. Okay, maybe not completely, unless you are having professional treatments done. My favorite at home IPL device hands down is the Bosidin. I have rid of at least 70% of unwanted hair.
Intense Pulsed Light (IPL) therapy is one of those home treatments that requires some time before you see it's full results. IPL uses broadband light to treat a variety of skin conditions, including sun damage, redness, uneven pigmentation, and unwanted hair. IPL treatments use focused light energy to destroy the hair at the follicles. IPL is most effective with dark hair and light skin. This is one of the reasons why having IPL treatments in the winter months is best because hair is less likely to be bleached by the sun and skin is less likely to be covered in tanner.
BoSidin is the first to introduce medical-grade technologies used in cosmetic centers into at-home hair removal devices. OPT strengthens each effective pulse, giving you the same intensity normally only found in medical hair removal devices. Light strikes follicles deep at the root, easily removing even the toughest hair. By rapidly emitting soft pulses of light, medical-grade continuous pulse technology allows heat to build up at the root and effectively suppress hair regrowth. I have definitely seen improvement in the reduction of hair and like with everything consistency is key. Bosidin also has an SR setting Skin Rejuvenation, which I have been using on my face and I am testing one arm to see how much lighter and more even-toned I can make it, catch my Amazon lives to see complete results.
Lastly, I would not recommend a complete overhaul of all these treatments due to allowing time for your skin to heal properly. I did my Fibroblast session in early November and did my TCA peel the following month in early December. Everyone always asks what are the things that have made the most difference in my skin and I am sharing them here with you. These are my top winter treatments spread a part that helps to stimulate new collagen and restore skin glow. Happy Winter! xo- Kim
3 Comments
Debra Hykes
on January 5, 2022 at 5:46 pm
Love this article, Kim !! Thank you for the great information!
Zofia Rebisz
on January 18, 2022 at 4:12 am
You are the Queen of Beauty.
You give me the courage to do more things to help my skin. Almost every night I'm watching your videos.
Michelle Julene
on February 4, 2022 at 11:01 am
Thank you for everything you do 🤠!!!
Submit a Comment
Generic Form