What is Air Brush Makeup? 
Airbrush makeup is makeup sprayed onto the skin using an airbrush machine instead of being applied with sponges, brushes, fingers, or other methods. I have had some practice with different systems and I like the Luminess Airbrush Kit. The airbrush system uses a small air compressor to lightly mist your intended areas of use. 
I find that the Luminess System gives you flawless coverage with ease using a lot less makeup. The pigmented foundations give you amazing coverage.  I find because they are misted on the skin you will achieve flawless results with less makeup as it only takes one or two times to cover my face. In fact, I feel like this system would be good for a wedding to be used on a Bride and bridesmaids or saved for your special occasions.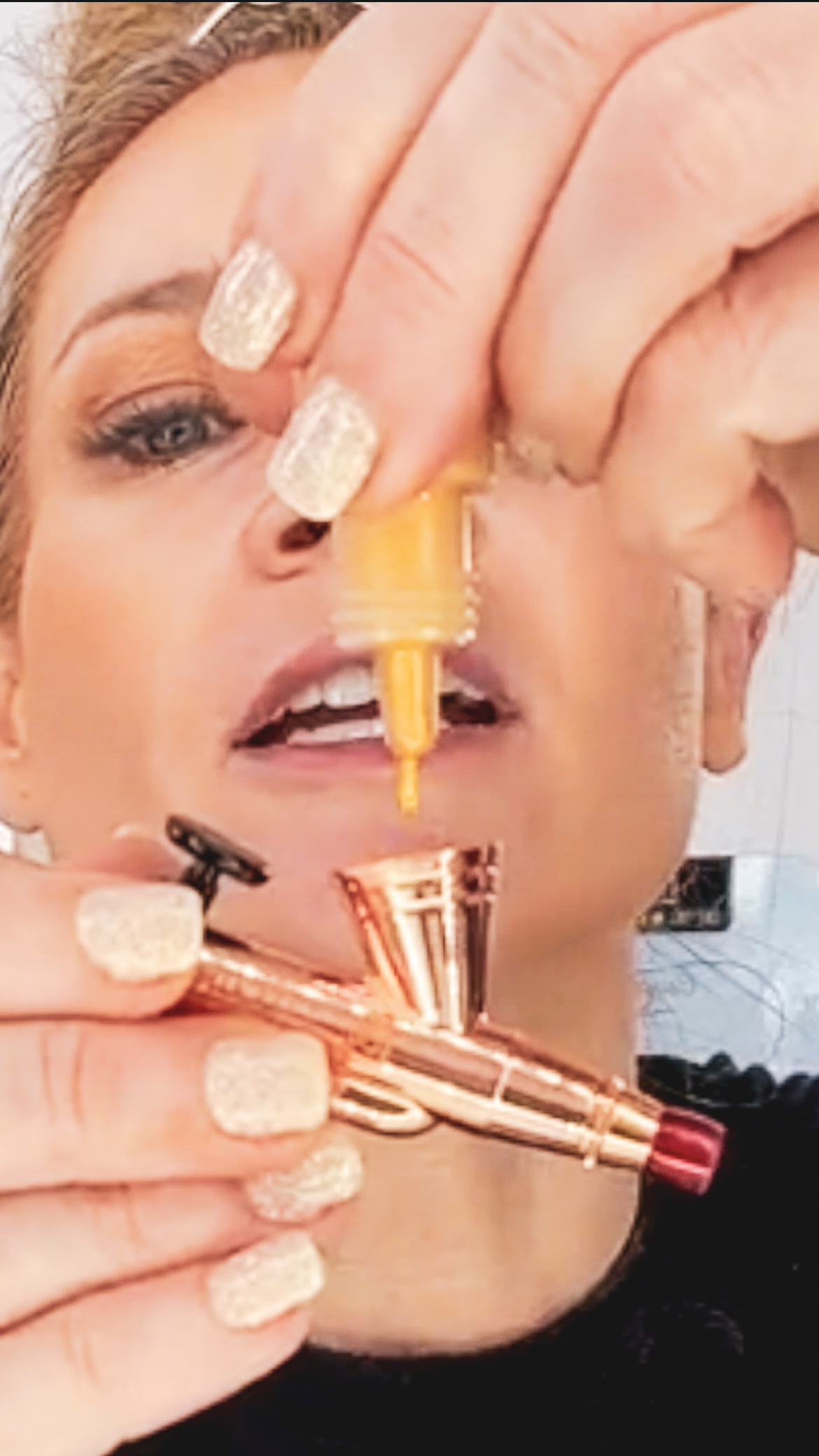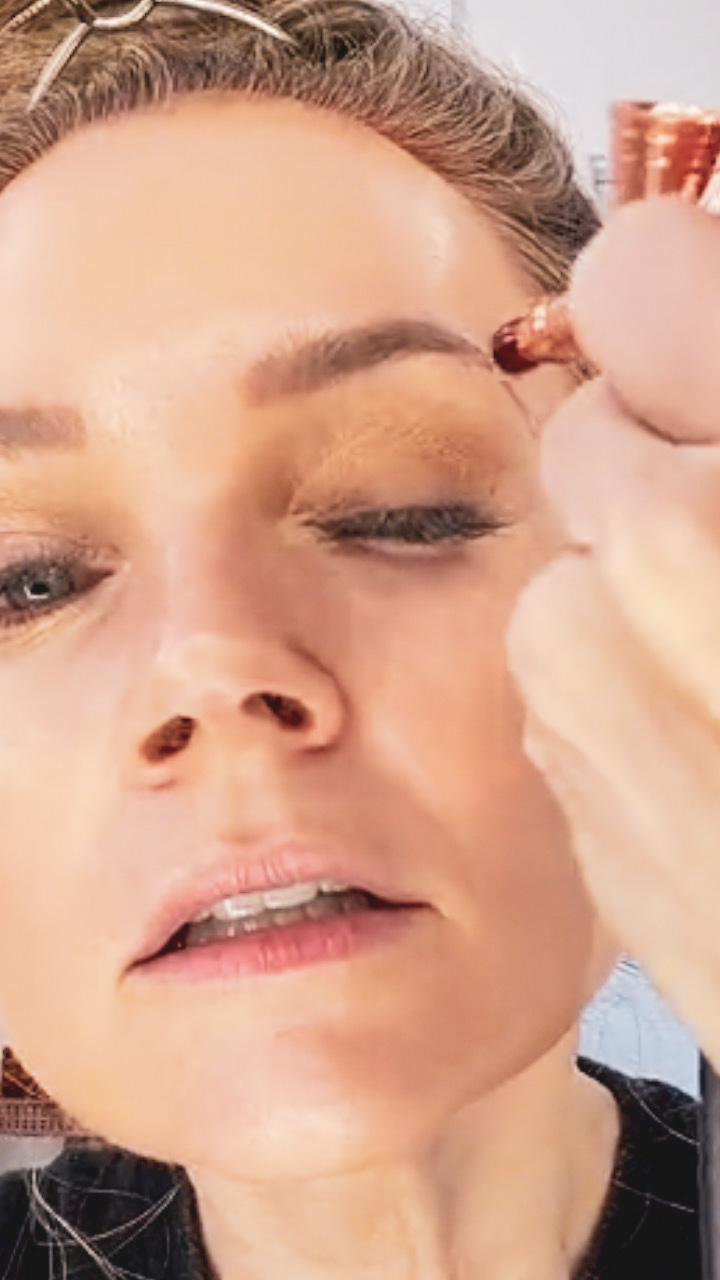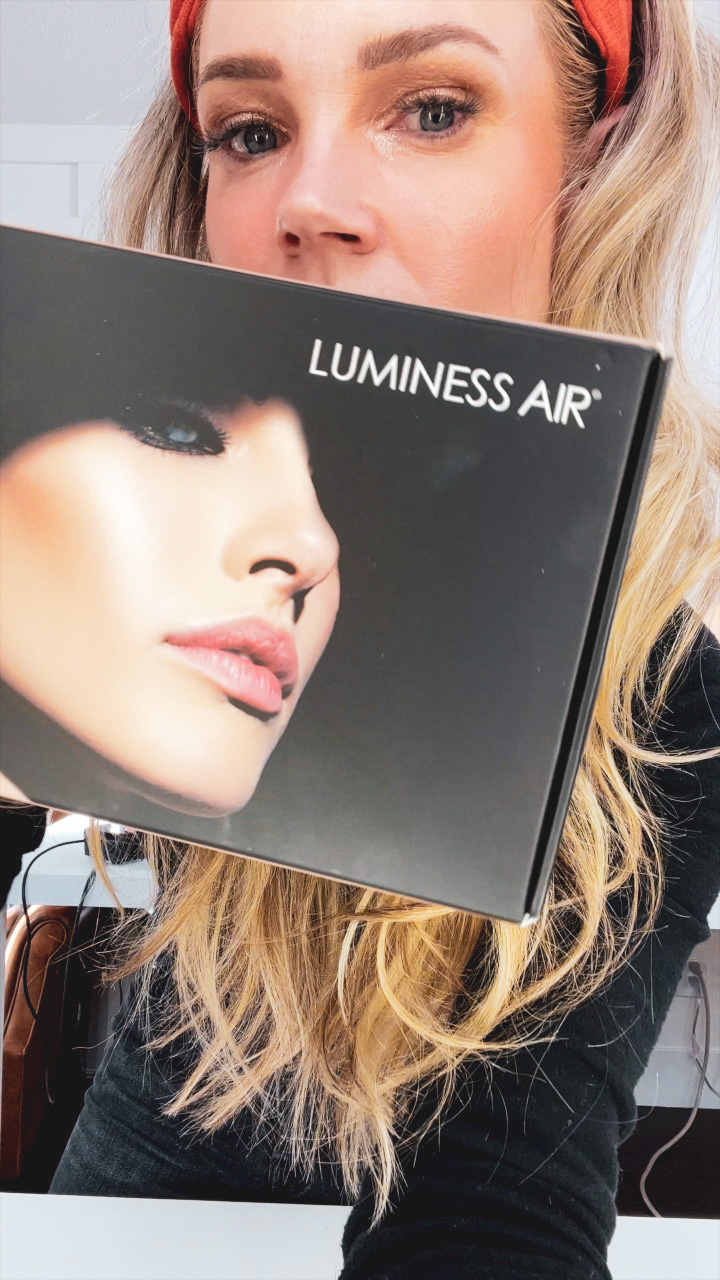 What it is LUMINESS?
A makeup Airbrush system. With this system, you can achieve beautiful makeup results at home. It comes with a 4-in-1 Silk Airbrush Foundation that is ultra-lightweight, sheer with buildable coverage. It is used with Hydrolyzed silk in the formula refracts light across the skin, helping to soften the look of lines, wrinkles, and rough texture, creating a smooth and polished look. Like the look of a real life filter on the skin. 
How to Use
Step one
Start by putting 6-8 drops of your favorite airbrush LUMINESS foundation into the foundation well of the stylus and place the no-spill cap on top of the well. I use the primer to thin out eyeshadow or contour colors.
Next, turn on your system. You will feel the air coming out – that is totally normal. Begin to gently move your stylus in small circles around your face keeping about 4 fingers away from the surface. I recommend using a paper towel to spray onto to test colors.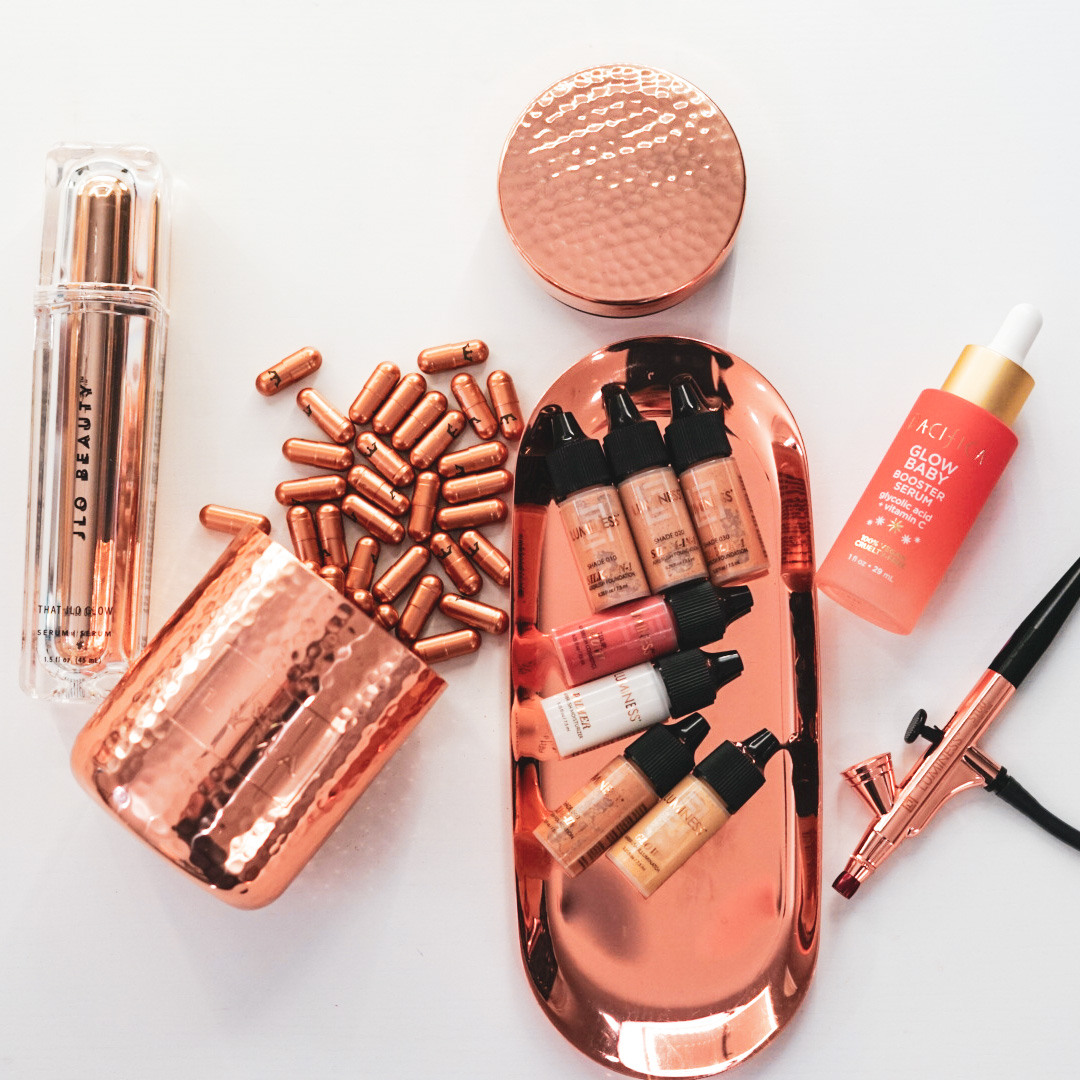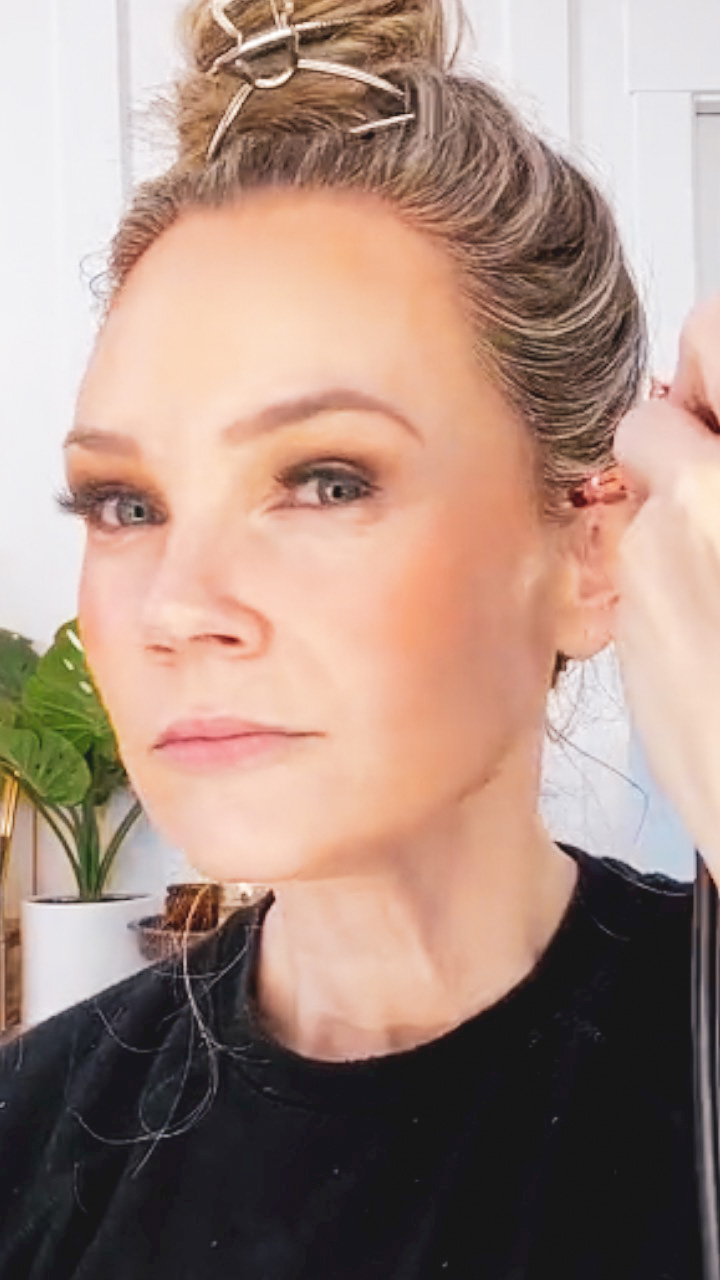 Step Two
When you are ready to apply, gently pull back on the trigger to release the foundation. Always keep your stylus moving! Remember, unlike liquid foundation where you see coverage right away, with airbrushing you build up coverage lightly, so you should never see it right away, and it shouldn't ever feel wet on your skin – this is a sign you may be applying too much. Always keep your stylus moving for even coverage!
Step Three
Finish your look by moving your stylus over the surface of the skin to complete one full pass. To add more coverage, pass over the entire face again or only in those areas where you'd like a little more. Use the different colors to apply as shadow and blush. I loved this peachy golden look. xoxo-Kim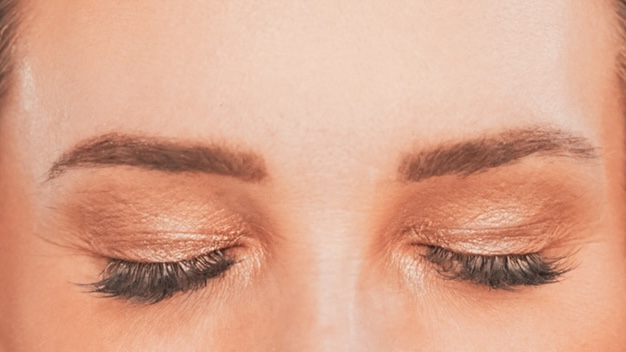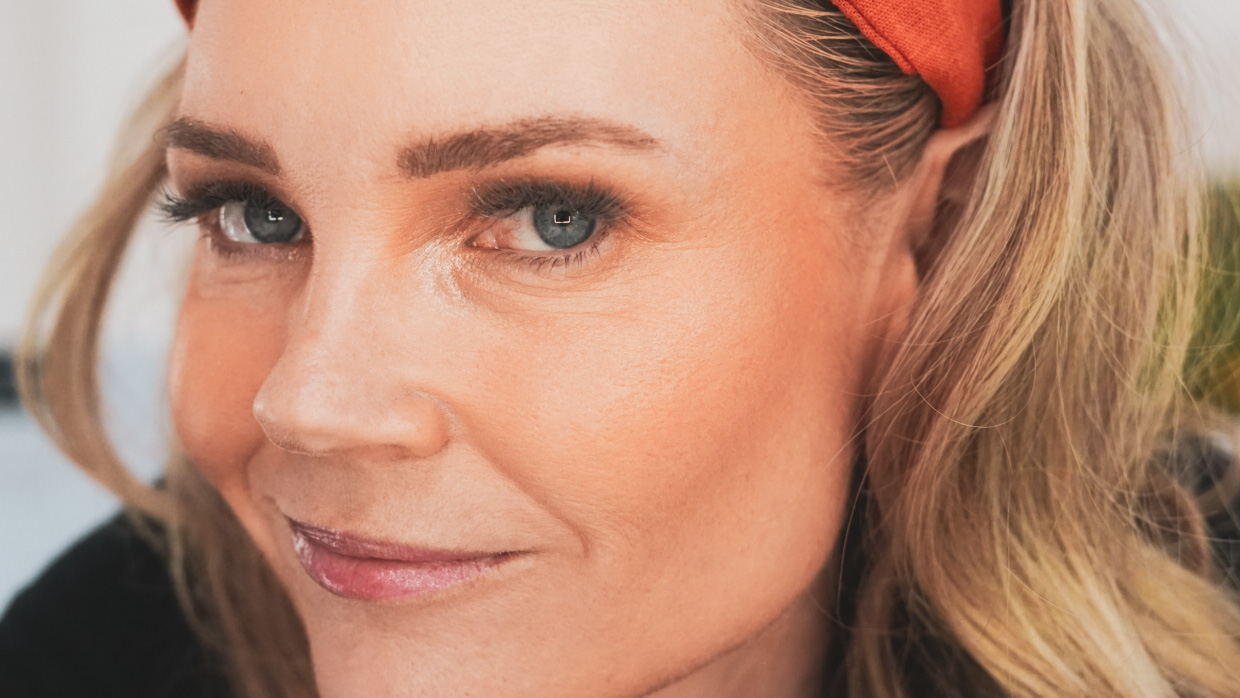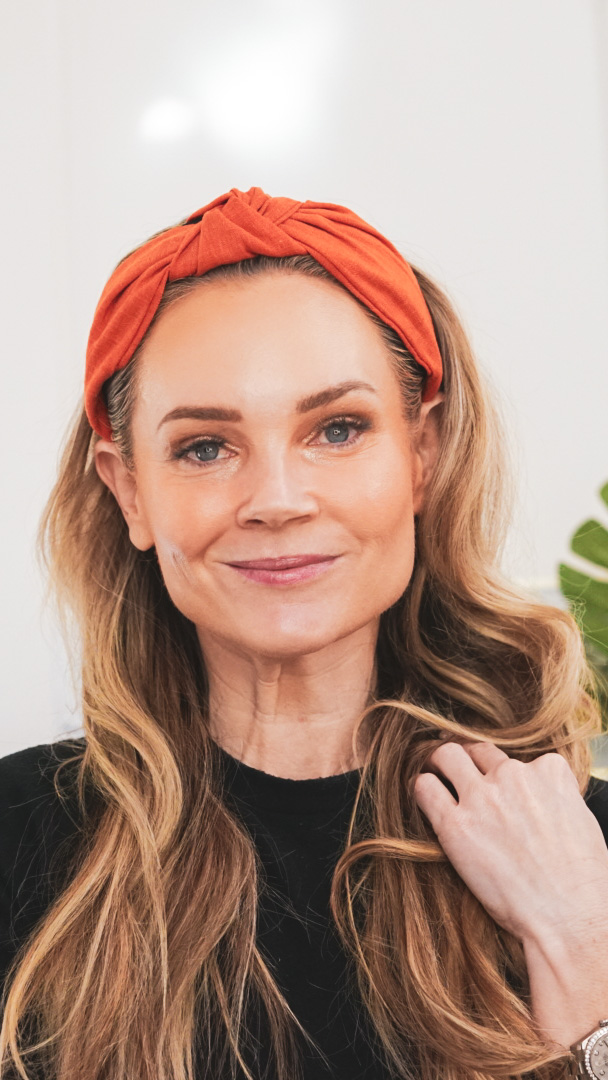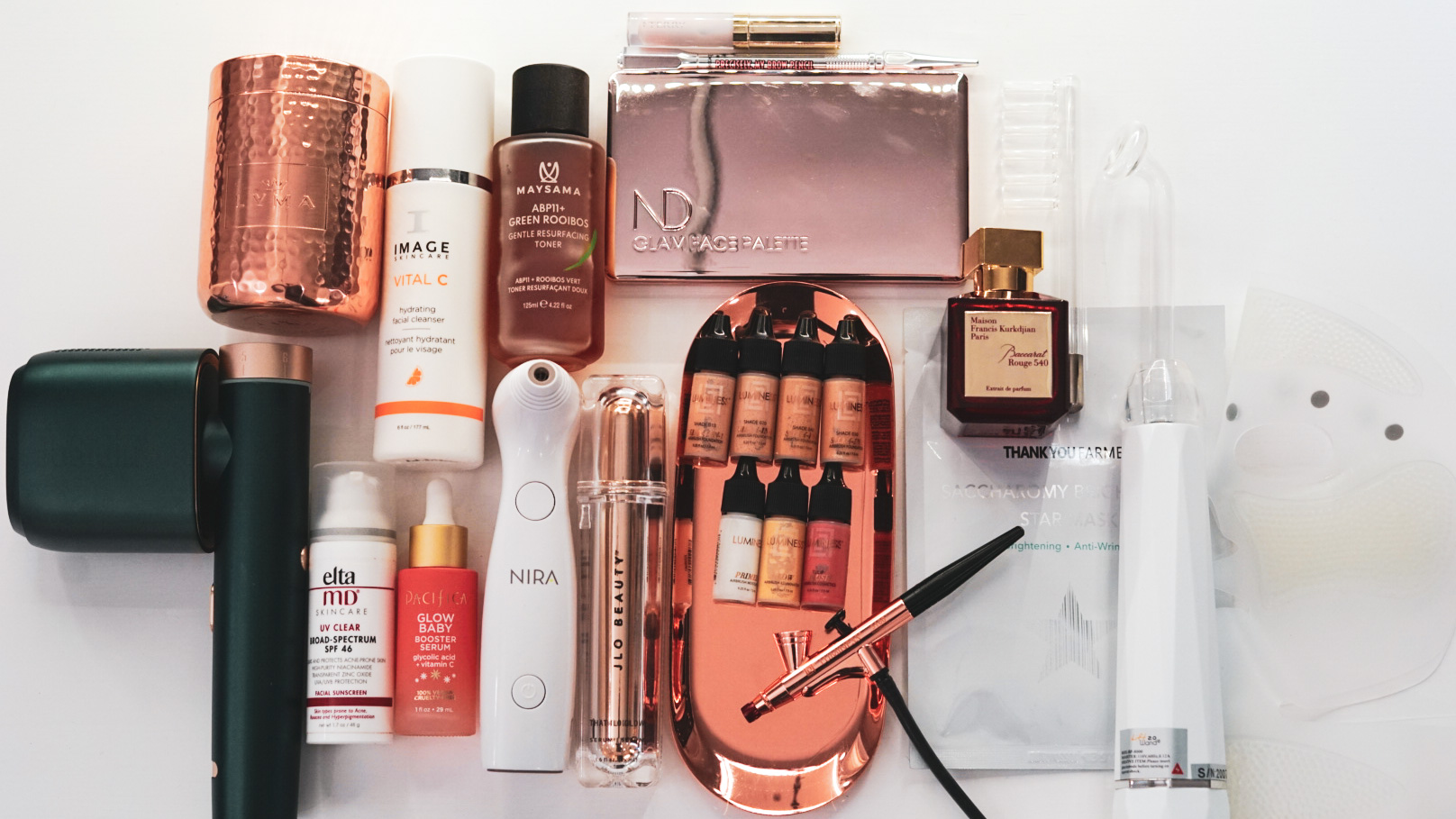 Prep Your Skin Routine
I always prep my skin by hydrating it as much as possible. On this day I used this hydrating routine: 
Makeup Used
  My skincare routine for the past year has always had the following products: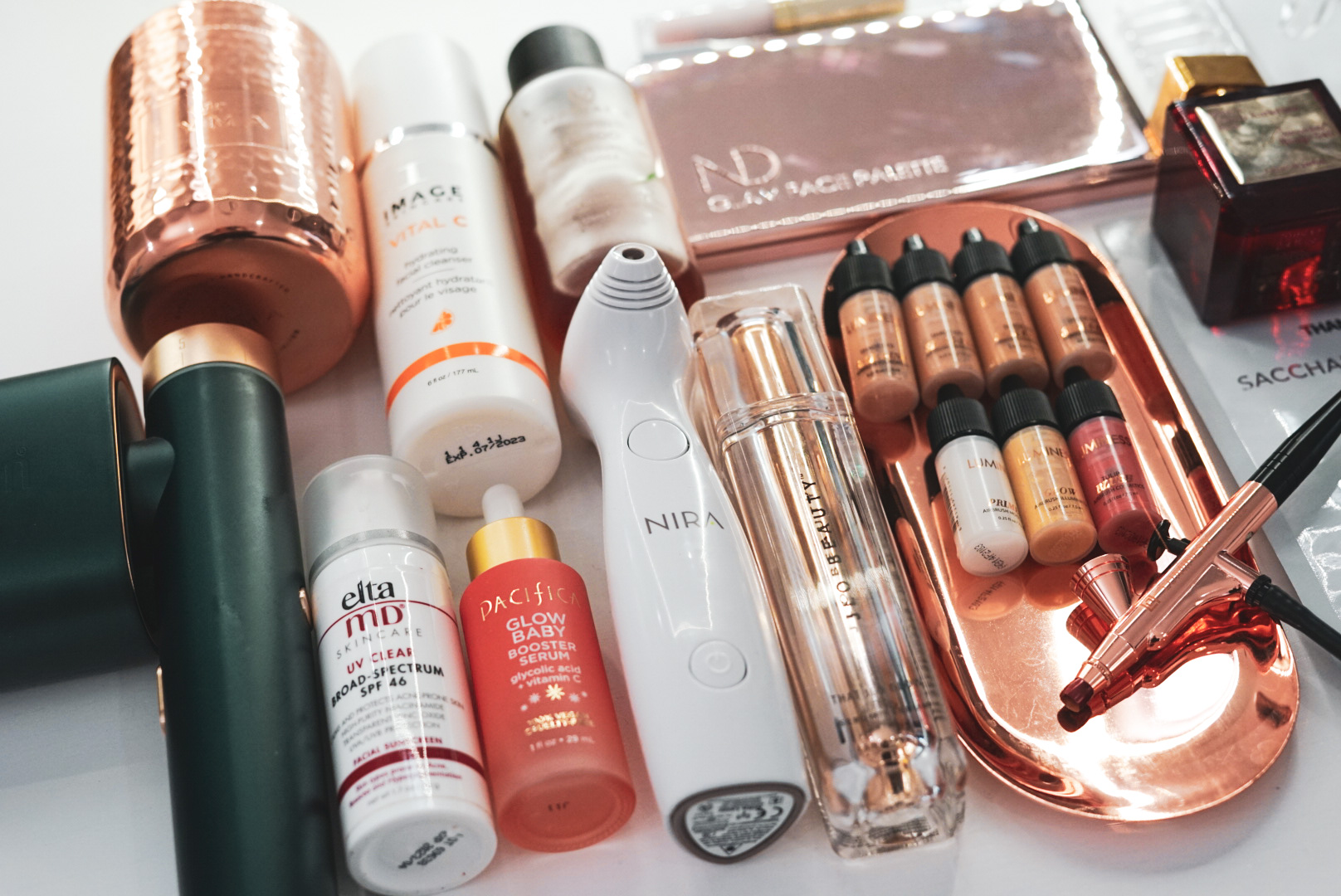 Here is a previous blog post above on microneedling. 
LUMINESS FULL VID DEMO: