WHAT IS DERMAPLANING?
Well, Dermaplaning is just a fancy term for shaving your face and it is quickly done at home. It is a highly effective way to exfoliate your skin and get rid of peach fuzz, which can trap dirt, oil, and your foundation, and make you look older. It also helps your skincare products to penetrate that dead skin layer. Shaving is one of the most effective ways to help your skin look flawless and make you look more youthful. You are making it one of the most efficient ways to stay on top of your regimen.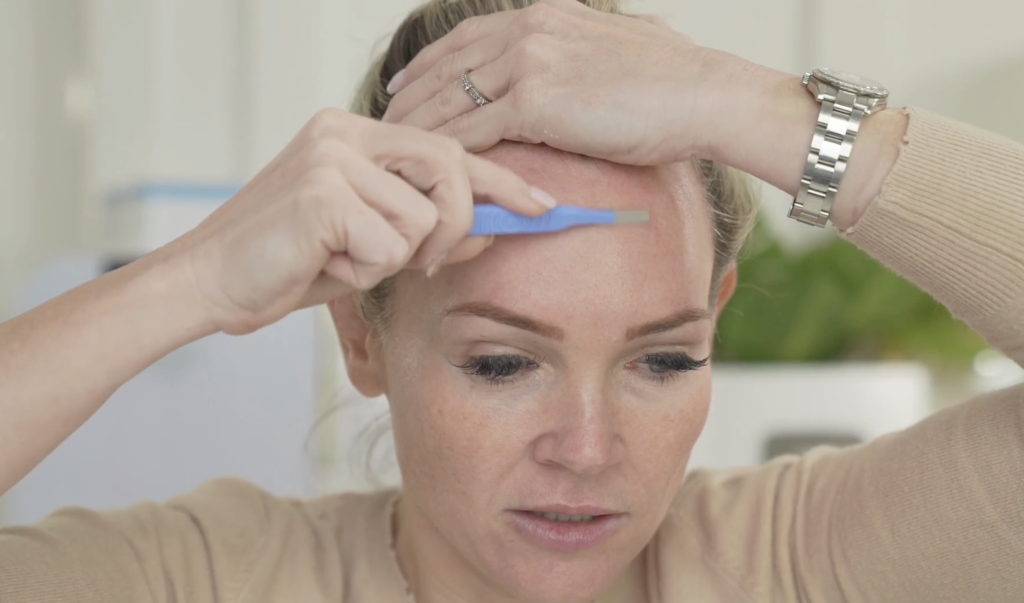 SWANN MORTON #10R
For those performing cosmetic and dermaplaning procedures – Swann-Morton's famous #10R blade, better known as the "butter blade" is now available as a disposable scalpel. The blade is permanently attached to a blue polystyrene handle, eliminating the need to attach and remove the edge from a handle. The #10R blade is ideal for contouring the nose, mouth, and brows. The rounded (bull nose) tip prevents any accidental snagging or scratching thus providing a more effective and consistent finish. Dermaplaning can be performed on small areas of the skin or on the entire face.
OSEQUE SILKY BRIGHT ENZYME POWDER 
A fine scrub to prep the skin! Deep cleansing – Cleaning dead skin cells and impurities gently with acidulous enzyme powder. Extra gentle peeling Nature enzyme with Papain, which digests protein, takes care of your pores, sebum, and dead skin cells without irritation. The Oseque Silky Bright Enzyme Powder is a perfect choice for dermalpining prep.
ELEMIS 
Fortunately, I was introduced to this brand many years ago and I love working with Elemis, they are a stand out brand that I will always have in my arsenal of skincare. ELEMIS Pro-Collagen Marine is a super moisturizing, yet ultra-light daily anti-wrinkle gel cream that is proven to quench thirsty skin and increase hydration, reduce the look of fine lines and wrinkles, and help to improve the look of firmness and elasticity.
A simple yet very effective treatment I do once monthly. Lastly, it is a fabulous skincare treatment that will improve the texture of your skin. Contrary to what people think, removing your peach fuzz from your face with a razor will not make your hair grow back thicker or faster. It's just not true. xo- Kim
Nira Laser https://bit.ly/3sGf3nC 15%off
BOSIDIN https://amzn.to/3zjnFSe
NUDERMA Clincial High Frequency https://amzn.to/3nNpbYh
Allure Box Beauty Box https://amzn.to/3SW6Sg8
Greenful Cleansing Wash https://amzn.to/35wdpvd
Coviden Alcohol Wipes https://amzn.to/34gBu8M
Swann- Mortan 10R blades https://amzn.to/34dMX99
Elemis Papya Enzyme Mask https://amzn.to/3u5E1gF
Elemis Toner https://amzn.to/3g0ZD5J
Lip Gloss https://amzn.to/3ovYdoH
Vinbee Hair clips https://amzn.to/3G80v2U
Skinny Riki Mirror https://myshlf.us/p-199614 CODE: NaturalKao