Regenovue Aqua Shine Plus is a great mesotherapy product.
It can be applied in many different zones of the face to restore and revitalize it from the inside. Just after one injection session with this advanced HA-based skin rejuvenation product, fine lines and wrinkles are reduced, pores are tightened and the tone and elasticity of the skin are improved.
To achieve that with great ease since it contains fine-class Hyaluronic Acid of a non-animal origin. This substance is naturally occurring in the body. Therefore, Regenovue Aqua Shine Plus has guaranteed biocompatibility and it will be completely absorbed by the soft tissue in which it has been injected, and then it will be fully dissolved. The HA in this product will quickly moisturize and rehydrate the skin from the inside. Doing so it will also reduce the appearance of superficial wrinkles and lines and of enlarged pores. This domino effect helps the skin to become clearer, smoother, and brighter.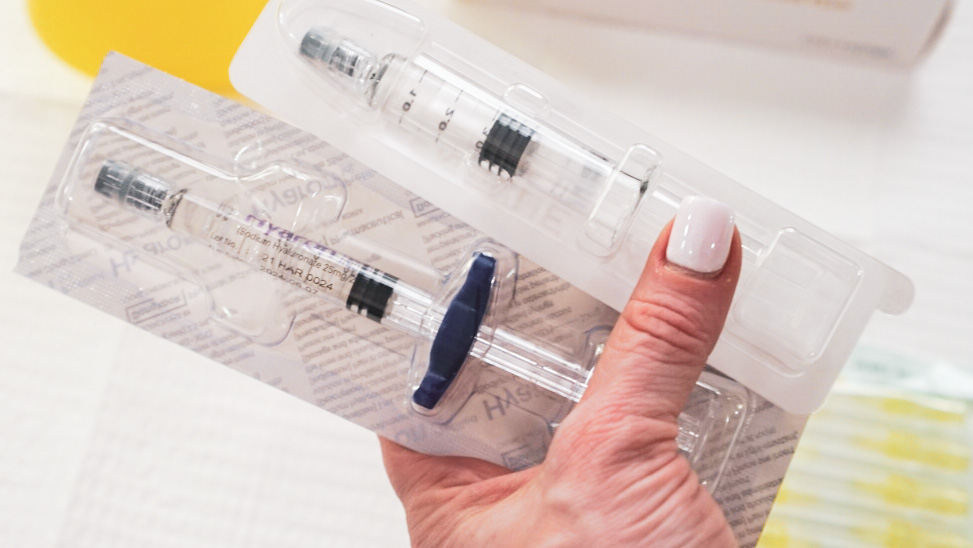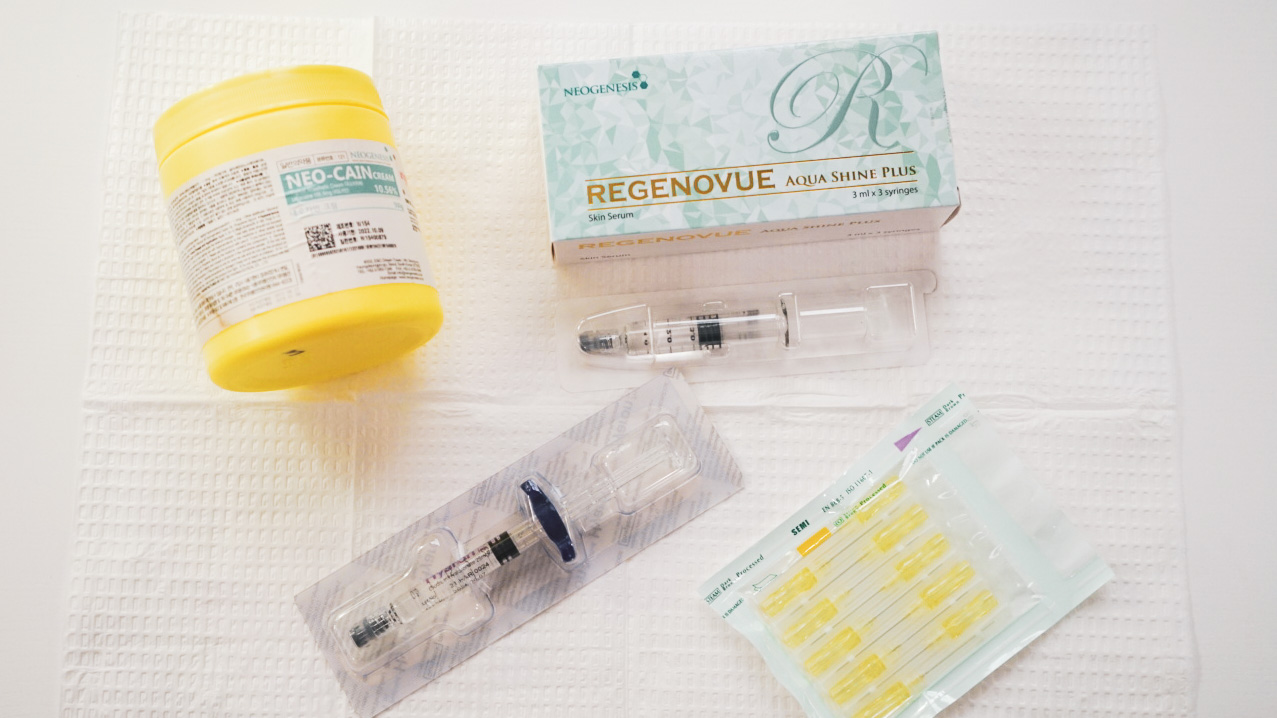 Hyaron
Hyaron is the most popular Hyaluronic acid, and best suited for:
Dry skin
First signs of skin aging
Wrinkles
For glowing effect
The recommended course is at least 4-5 procedures (ones in 10 days).
Good for making meso cocktails.
Main Ingredient:
1 syringe (2.5 ml) contains 25 mg of Sodium Hyaluronate
1 box x 10 syringes (2.5 ml)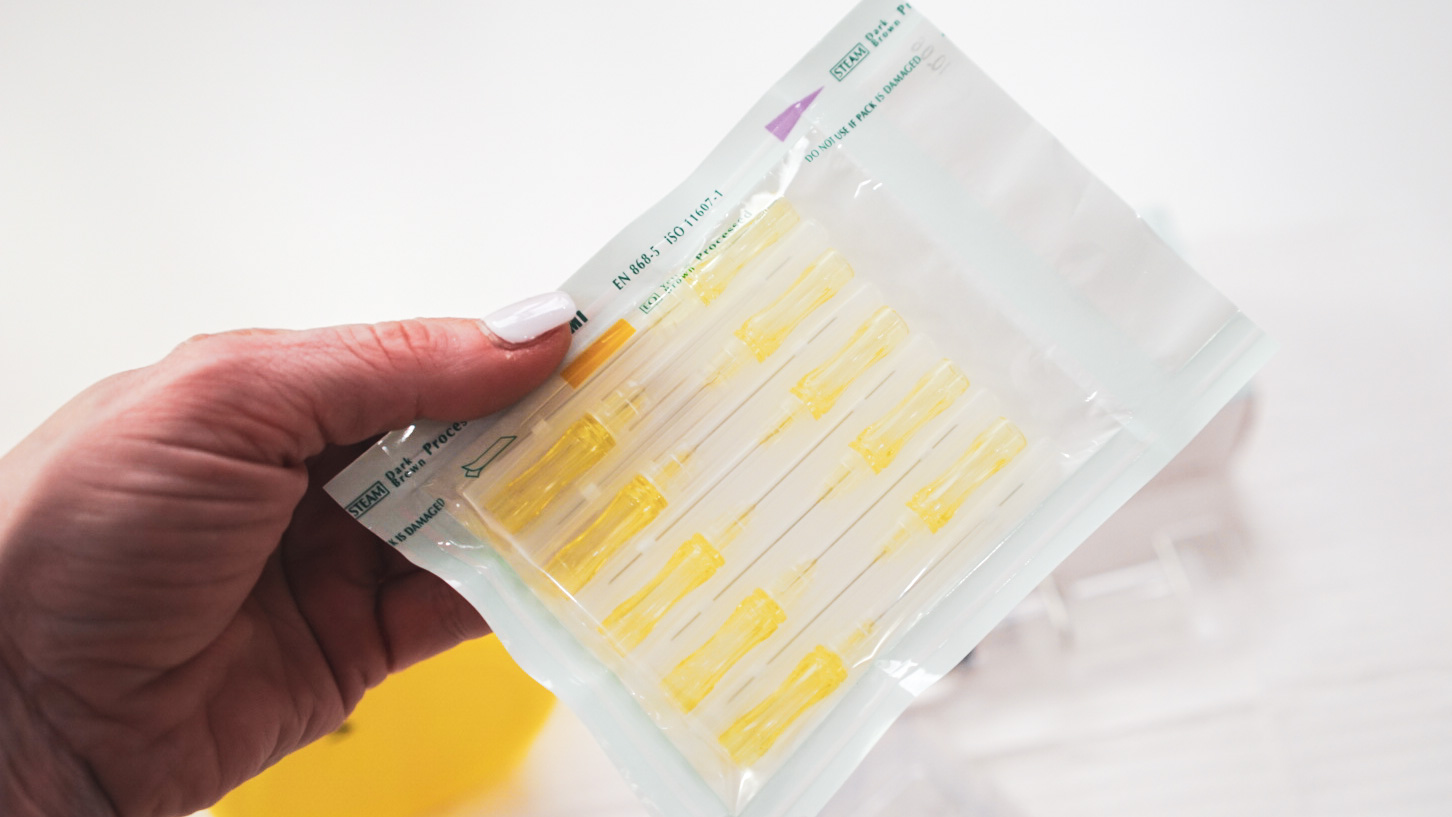 PCL Threads 25mm 30g
PCL (Polycaprolactone) makes the skin produce natural collagen, thas is responsible for skin regeneration due to its specific characteristics. PCL is confidently used as surgery stitch thread which is totally safe
for the human body, PCL structure as an ingredient in cosmetology products was approved by FDA. PCL long lasts up to two years. PCL is safe because it completely biodegrades and is absorbed in the human body through the hydrolysis process.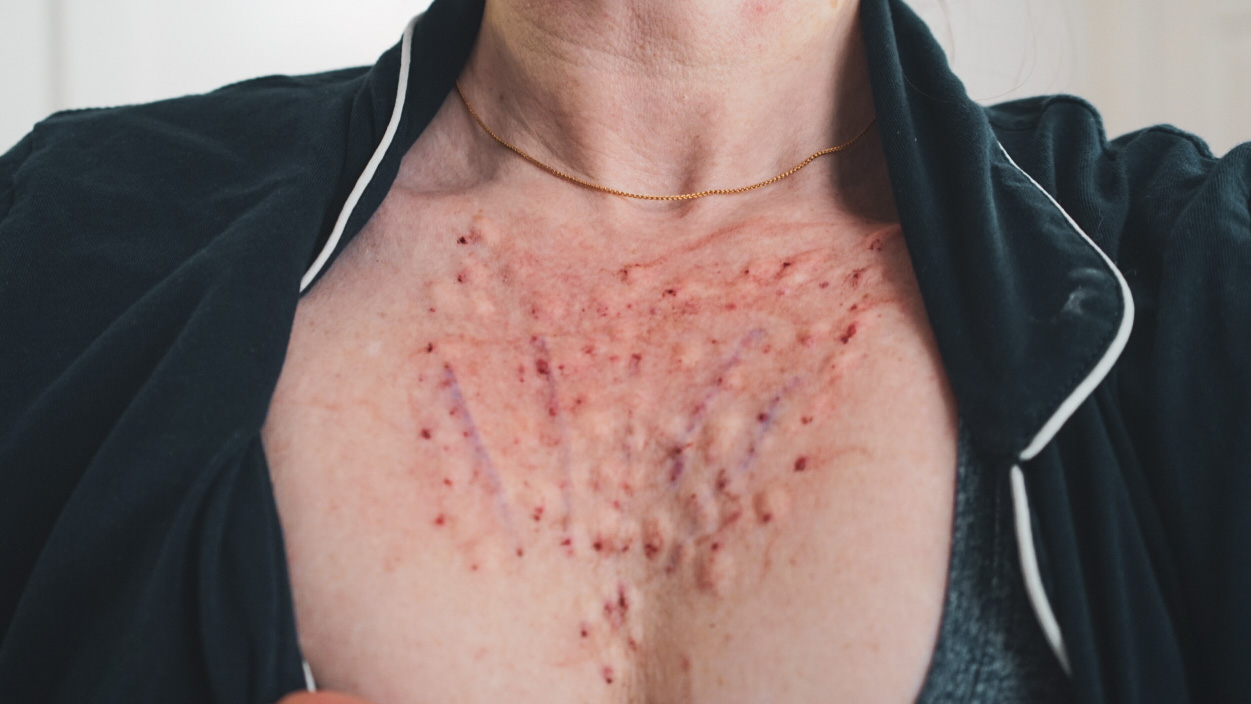 Meso Blebs
Lastly, it was a pretty easy mesotherapy session and the threads went in smoothly! I did my b12 shot and all was finished for the live. This full meso session can be seen in the Natural Kaos Skincare App. All the live Videos are there for your playback pleasure and convenience. xo- Kim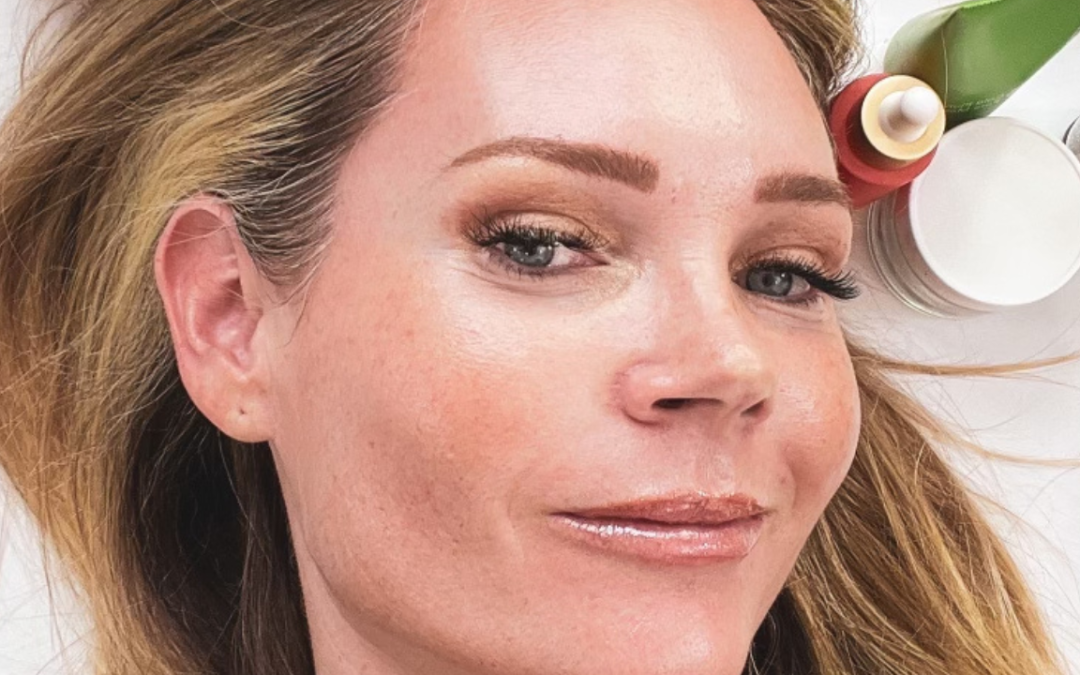 Glowing Skin?  We all want it and I feel we can all achieve it with this routine. Firstly, always apply sunscreen! It's a must, if you are doing this forget the rest of the routine. Also don't forget to protect your hands, chest, arms, and legs. Exfoliation is another...